We use affiliate links. If you buy something through the links on this page, we may earn a commission at no cost to you. Learn more.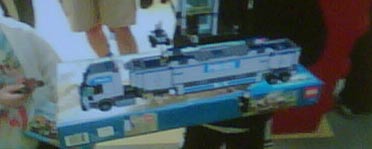 The Gadgeteer Kid and I visit our local Lego Store (Bellevue, Washington) pretty regularly. Typically right before we hit the Apple Store around the corner :). Very little changes in the Lego Store; new stuff comes in every now & then but the place is definitely not the Apple Store. This past weekend, I promised him that we could kill sometime there and lo and behold we found a new, very cool high-tech gadget.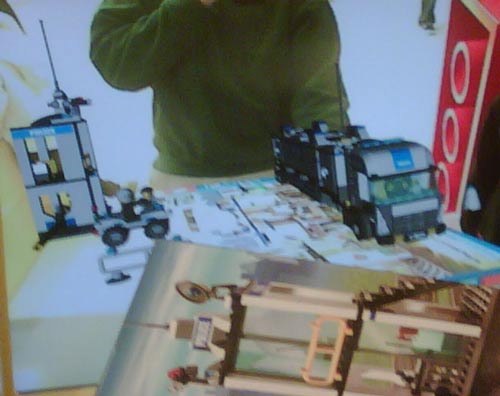 Imagine a magic mirror that when you hold a lego box in front of it, a three dimensional hologram of the lego model appears sitting virtually on top of the box….very cool. You can rotate the box and the virtual lego model rotates with it. So you can see the lego model from every angle before you buy it.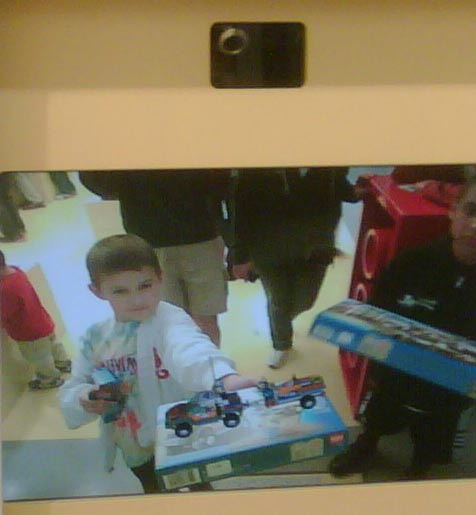 The camera above the mirror identifies the box and then adds the image of the lego object on top of the box. Then is able to sense the box's movement, aspect, and angle and rotates the virtual model accordingly. It was so cool, there was a line behind me waiting for a turn.