We use affiliate links. If you buy something through the links on this page, we may earn a commission at no cost to you. Learn more.
You've no doubt heard of, or have seen the Snowball microphone from BlueMic.
It's a very popular microphone for podcasters and anyone that wants to record audio. BlueMic have a new microphone
to add to their product line – the Snowflake USB mic. This is their first professional portable USB microphone, and I
think they have another winner on their hands.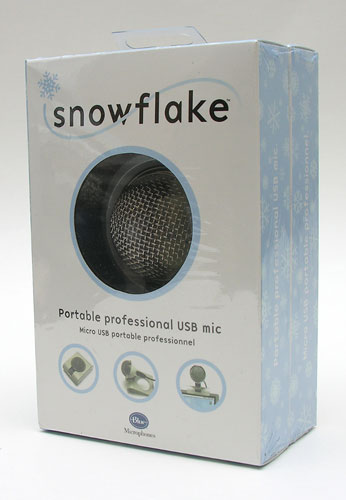 Hardware Specifications
Transducer Type: Pressure Gradient w/USB Digital Output
Polar Pattern: Cardioid
Sample/Word: 44.1kHz / 16 bit
Frequency Response: 35Hz – 20kHz
Maximum SPL (THD 0.5%): 120 dB SPL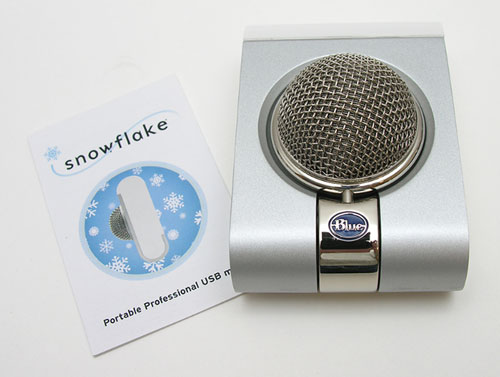 Package Contents
Snowflake microphone
USB cable
Instruction sheet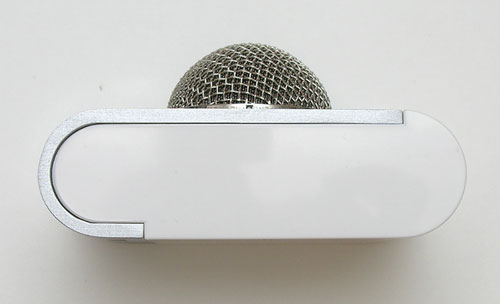 The design of the Snowflake is compact and portable. It folds up into a 6 ounce, 3.5 x 2.75 inch sized module, that can easily fit in almost
any sized gear bag or drawer.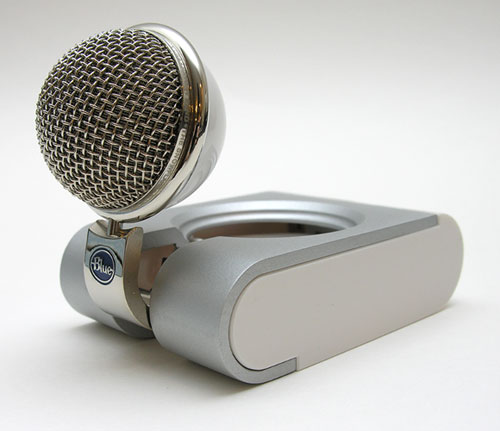 The microphone is attached to a hinge that can pivot up and down.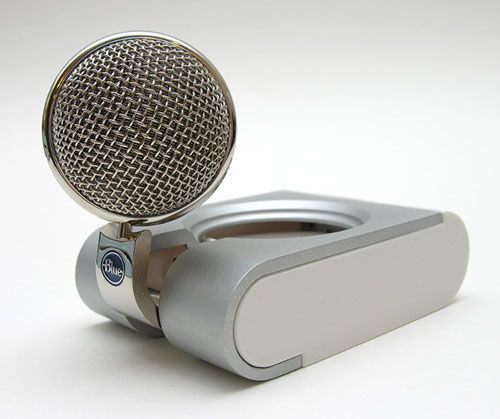 The microphone can also swivel 365 degrees.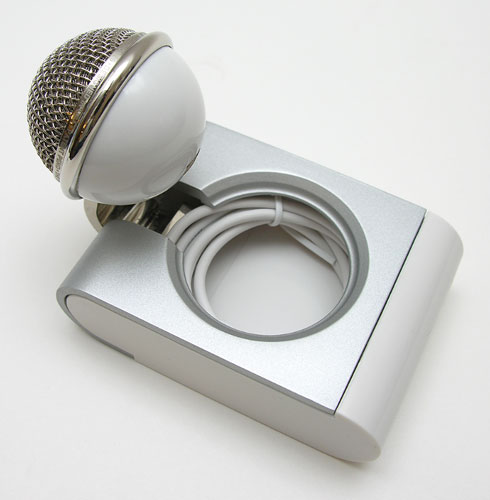 When you lift the microphone, you'll notice a nifty little storage area for the included USB cable.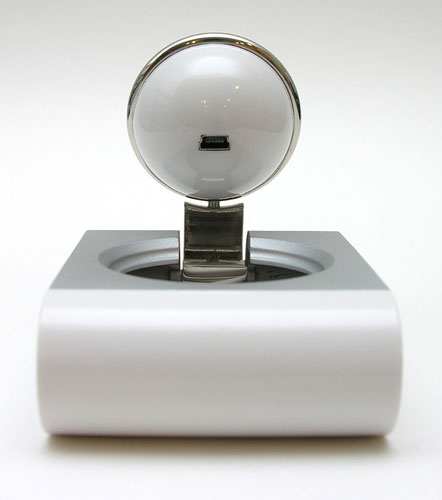 On the back side of the microphone is a mini USB connector. Just connect one end to the Snowflake and the other end to your
PC or Mac and you're all set. I like to use the microphone is this configuration with my iMac. The only thing I wish is that
the base was just a bit heavier. If you extend the microphone too far forward, it has a tendancy to tip over. I suppose it would be
pretty easy to just place a small weight of some kind into the cavity that holds the USB cable.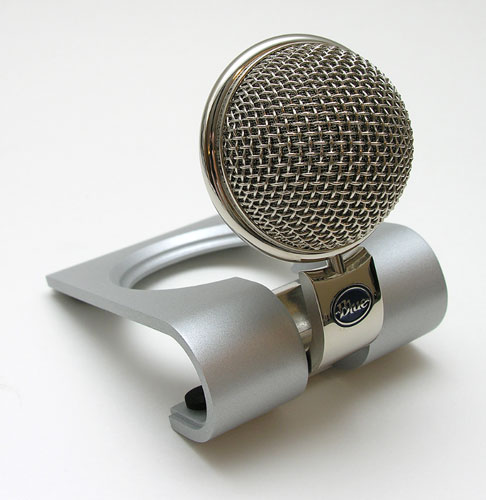 You can also separate the Snowflake from the plastic base and use it with most laptop computers.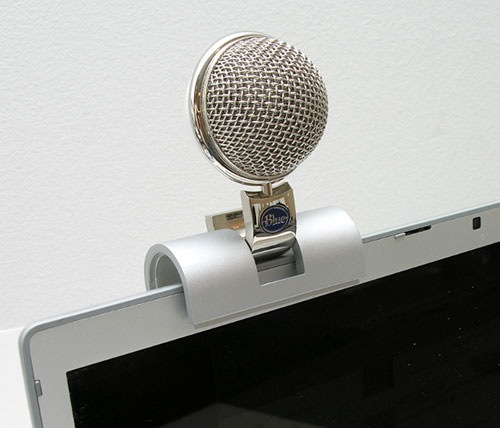 The aluminum hook slips over the edge of the laptop display. The Snowflake can fit over any laptop display that is not thicker
than around 5/8 of an inch. Four rubber feet protect the display from scratches. In the image above, you can see it sitting on top
of my 15inch Macbook Pro.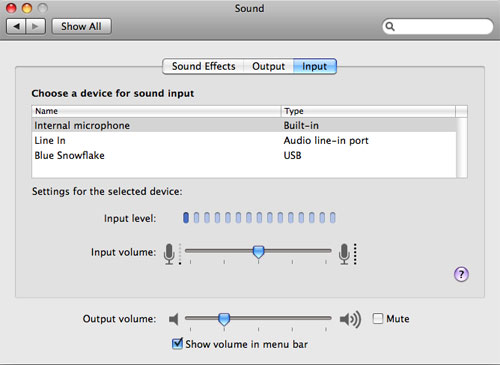 This microphone is plug and play, and is compatible with both PCs and Macs. You don't have to worry about installing drivers or any special
software. For my testing of this product, I used it with my iMac and GarageBand. Upon plugging the Snowflake into my system, it was immediately
recognized and ready for use. Here are two short audio samples that I created. The audio in these samples have not been enhanced in anyway.
Voice recording sample
Instrument recording sample
For the voice sample, I had the Snowflake sitting in front of me on desk approximately one foot diagonally from my mouth. I said "Testing 123,
Testing 123" and then leaned forward about 6 inches and repeated "Testing 123, Testing 123". Lastly, I moved to within 2 inches of the microphone
and again repeated "Testing 123, Testing 123". For the instrument recording, I placed the Snowflake on the edge of my desk about 8-9 inches from
the front of my ukulele.
I am very impressed with the Snowflake. The recordings that I have created with it are clear and sound very good to my ears. For the past year,
I've been using a Samson Zoom H2 recorder for my the ukulele instrument reviews on my other site Ukulele Review.
I have found that using the Snowflake is easier and less of a hassle for me to use. If you are looking for a high-quality condensder microphone to use for podcasting,
skype, chat, or other audio tasks, I think you'll find that the BlueMic Snowflake will do a fine job for you.
Product Information
Price:
67.0
Manufacturer:
BlueMic
Pros:

Plug and play
Great sound quality
Portable

Cons:

Can tip over if you extend the microphone too far forward