We use affiliate links. If you buy something through the links on this page, we may earn a commission at no cost to you. Learn more.
Over the years, I've had the opportunity to play with all sorts of R/C (remote controlled) cars,planes and helicopters. I've even flown an
R/C UFO. But until now, I'd never controlled
an R/C submarine. But now I can say that I have, because Trend Times Toys sent me the Sub-Sonic XP R/C Submarine to review.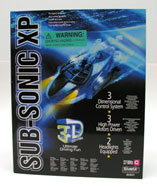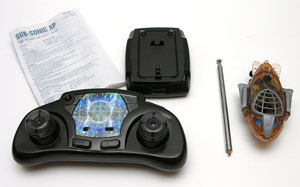 Package Contents
Sub-Sonic XP Sub
Controller
Charger
Instructions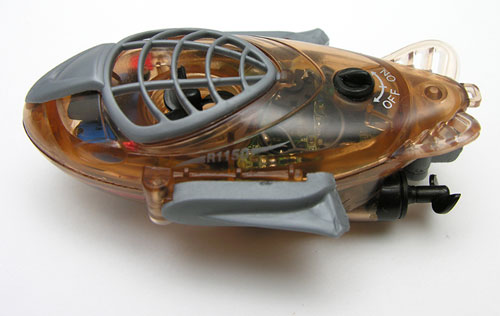 The submarine is made surprisingly well. The plastic is thick and feels like it can take a lot of abuse. A small on/off power switch is located on top of the sub.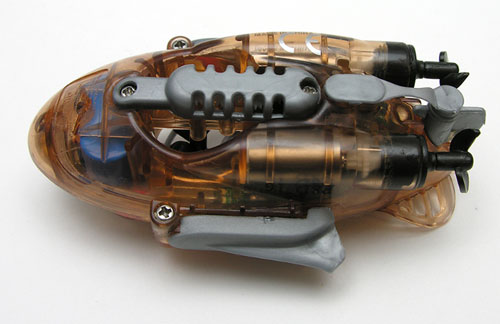 The sub has 3 different rotating blades. Two of them are in the tail section of the sub, pointing towards the back. Another rotor is located in the center.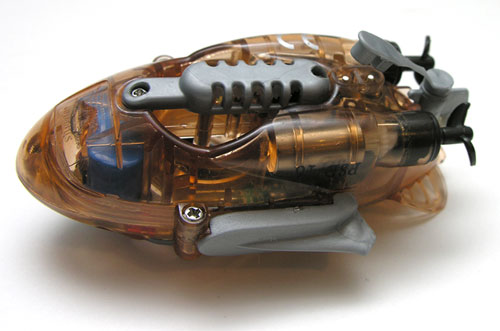 On the bottom of the sub there is a two prong power connector that is protected by a flexible plastic cap. To charge the sub, you just lift that protective cap and plug the sub into the charging base.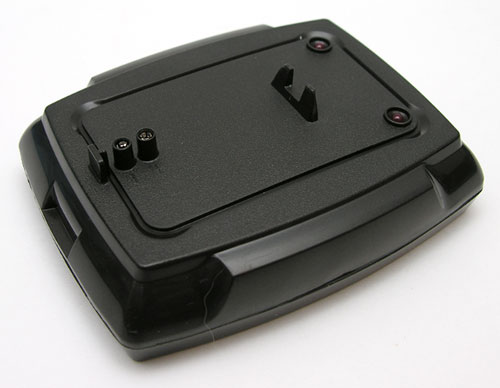 The charging base is powered by 3 AA batteries (not included).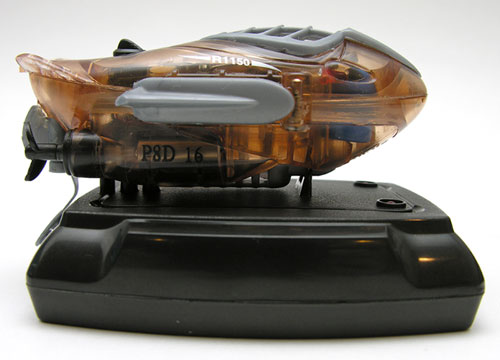 What I like about the charging base is that you just press the sub into the base and it will immediately start charging the sub's batteries. You don't have to flip any switches
on the base for this to occur.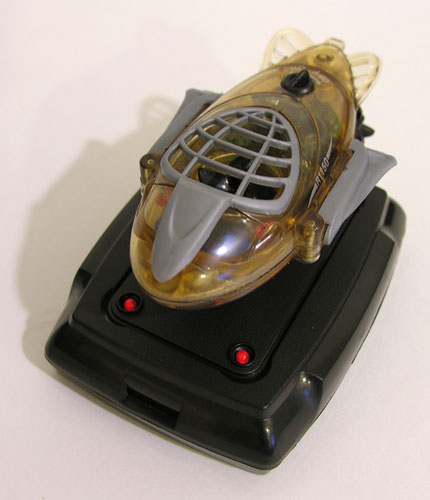 Charging takes about 3 minutes. When completed, the two Red LEDs on the charging base will turn off to signal that it is ready to go. A full charge will give you 3 minutes of play.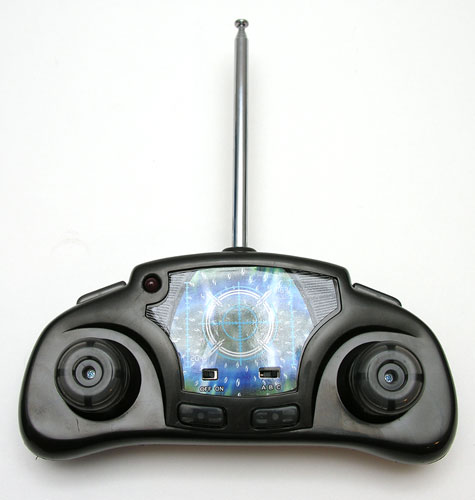 Controlling the sub is done with the hand held remote. This remote is powered by one 9V battery (not included). The controller reminds me of an Xbox controller as it has shoulder buttons, Left and Right thumb style joysticks and two other buttons that control lights and the center rotor. There is also a channel selector if you have more than one sub.
I guess you could compare controlling the sub with flying an RC plane. You can steer Left and Right, as well as diving down and surfacing. I wouldn't be lying if I told you that it takes some practice. I actually didn't have an optimal way to review the sub as most people's pools are already covered for the season. My bathtub was the biggest body of water that I could come up with, so that is what I used. If you've played with other RC toys in the past, this sub is a nice change of pace. I'm guessing kids might be tempted to take more baths if they had a toy such as this one to take into the tub with them ;o) The Sub-Sonic XP is a fun RC submarine that kids and grownups alike will enjoy.
Product Information
Price:
38.77
Retailer:
Trend Times Toys
Pros:

Made well
Easy and fast charging

Cons:

Seems a bit tricky to control