We use affiliate links. If you buy something through the links on this page, we may earn a commission at no cost to you. Learn more.
Kensington is coming out with some handy products lately. A few weeks ago I reviewed their ShareCentral device and now it's time to take a look at another one of their products. This time it's their new Portable Power Outlet.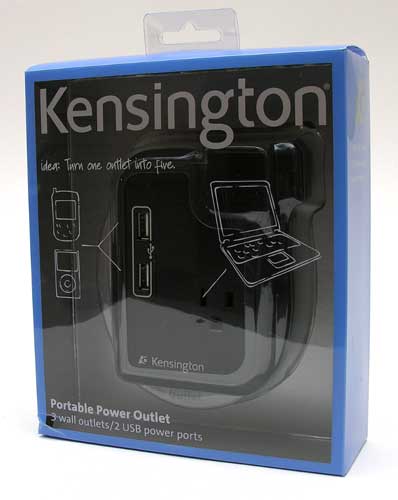 Hardware Specifications
Input: 125VAC, 60Hz
Output: 3 wall outlets at 125VAC, 60Hz, 15A max, 1875W, 2 USB power ports at 5VDC, 0.5A max
Surge protection: 540J rating, L-N, L-G, N-G protection modes
17″ cable
Size: 4.4 x 3.1 x 1.2 inches
Weight: 7.1oz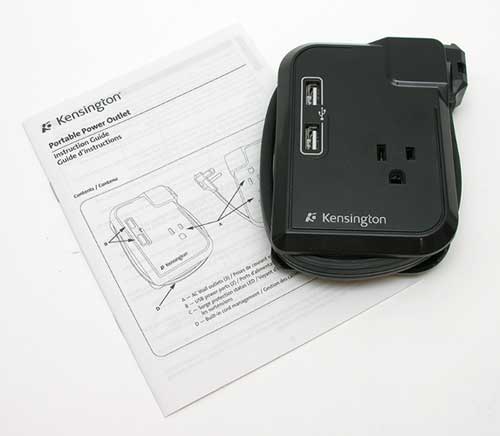 Package Contents
Portable Power Outlet
Instruction Guide

I don't know how many times while I've been traveling, that I've been in need of more wall outlets. It seems like hotel rooms usually only have one or two wall outlets that don't already have something plugged into them. This Portable Power Outlet hopes to solve that problem.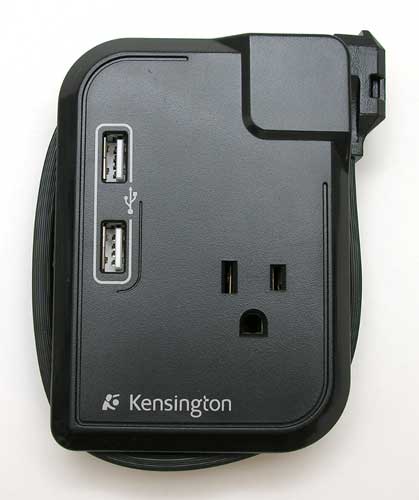 Made of Black plastic, the power outlet is relatively compact. Definitely more so than a regular power strip would be. On the face of the module, there are two USB ports and one grounded AC outlet.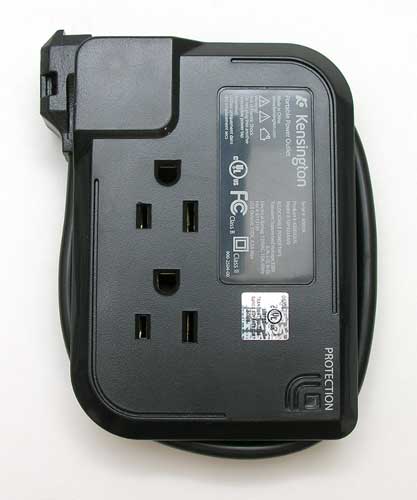 On the flip side of the module, you find two more grounded AC outlets.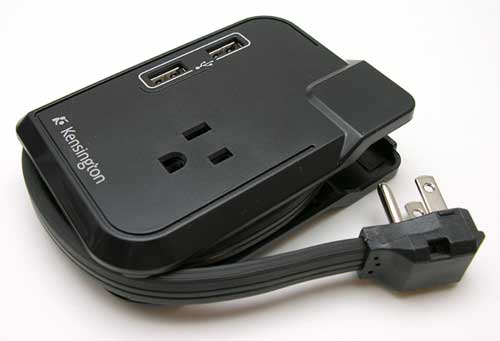 Wrapped conveniently around the edge of this device, is a 17 inch long power cord with a grounded plug at one end.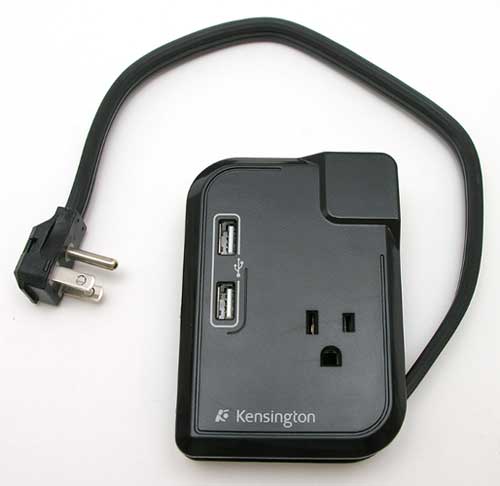 The length of the power cord is just long enough to be useful, while not being long enough to get in the way.
To use the Portable Power Outlet, you just unwrap the cord and plug it into an open wall outlet. Once plugged in, you now have three regular power outlets and two powered USB ports.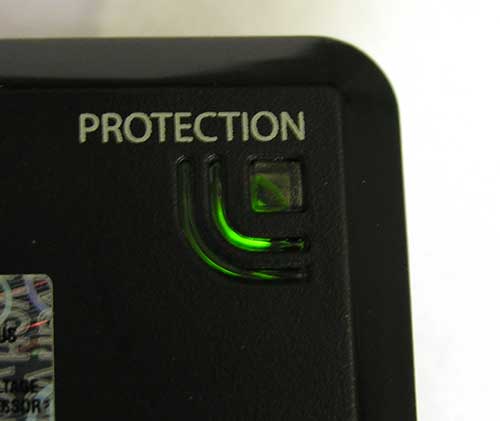 When the module is plugged into a wall outlet, the protection LED on the back side should glow Green to indicate that the surge protection feature is active. If this LED does not light up, that means that you need to replace the module.
You can use this device to power your laptop, cameras, and other gadgets that can't charge via USB. To charge your USB enabled devices like phones, iPods, etc., just plug their charging cables into one of the USB power ports. What's nice is the fact that USB devices usually charge faster when they are plugged into a power outlet, instead of into a USB port on your computer or hub.
The only thing that would make the Portable Power Outlet from Kensington better in my opinion would be to put all of the power ports on one side of the device, instead of having two on the back side. Then the module could lie flat on the ground. That's my only small complaint though. Otherwise, this is nice accessory that most travelers will find quite useful to take along with them on their next trip.
Product Information
Price:
24.99
Manufacturer:
Kensington
Requirements:
Pros:

Surge protection
Portable
Wrap around cord

Cons:

Connectors on both sides of module