We use affiliate links. If you buy something through the links on this page, we may earn a commission at no cost to you. Learn more.
More and more individuals own and travel with laptops these days. Matias has designed several laptop stands with them in mind. The iRizer and iFold are engineered for portability and better ergonomics for those on the road.
Matias iRizer Portable Laptop Stand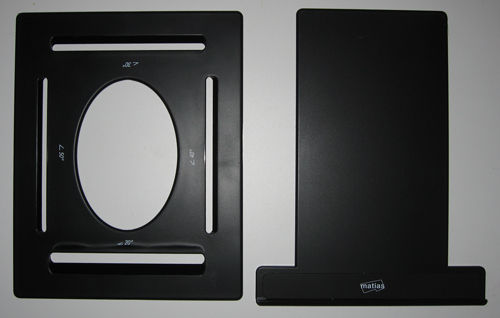 The iRizer portable laptop stand consists of two plates constructed of rigid acrylic plastic. Designed to be used either by itself or in conjunction with a (portable) keyboard and mouse. Engineered to lift your laptop's keyboard and screen to various angles, adjustable to the height/angle that is most comfortable based on your surroundings and taste – 20°, 30°, 40°, or 50°.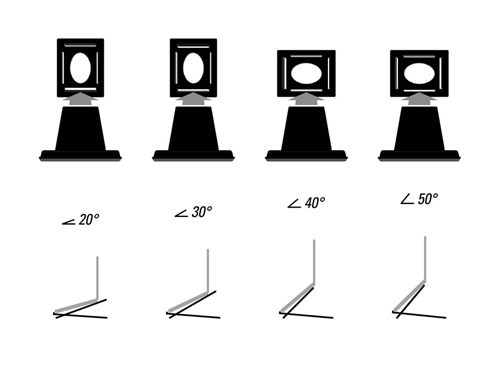 The base/back plate has four slots that the foot slides into. Each slot has a different predetermined angle. The front lip of the foot plate holds the laptop in place.
Hardware Specifications
In the package: iRizer stand, MiniRizer stand, carrying sleeves, and instruction card
Folded dimensions: 11.42" x 8.92" x 0.55" (29 x 22.65 x 1.4 cm)
Stand height: 2.25" – 6.5" (5.7 – 16.5 cm)
Weight: 1.5 lbs. (685 g)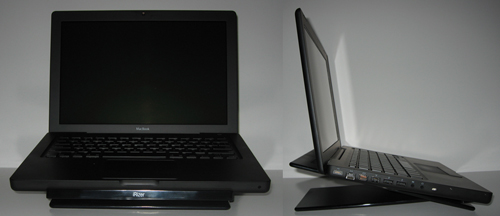 For me, the 20° & 30° angles are the most comfortable without a keyboard and mouse. The iRizer stand does flex a bit when you rest your hands on the laptop but not terribly so.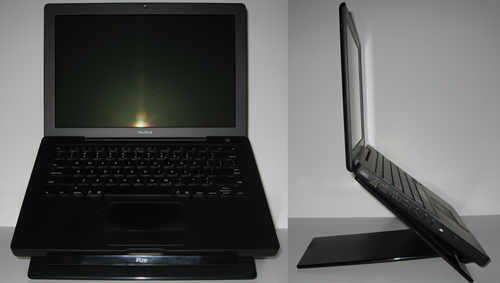 The 40° & 50° angles seem best used with a keyboard and mouse.
Even in travel mode, the iRizer's pound and a half and 0.55 inches is more than I would want to carry with me in my laptop bag. However, if I was going to bring it with me, I would just pack it in my check baggage.
Matias iFold Portable Laptop Stand

Like the iRizer, the Matias iFold is also designed for those who travel and need/like greater comfort and better ergonomics while on the road.

The iFold is constructed of a high grade acrylic with embedded chromed zinc alloy hinges. The high quality hinges enable the portable stand to go from the folded position to its elevated position quickly and easily.
Hardware Specifications
In the package: iFold stand, carrying sleeve, and instruction card
Folded dimensions: 11.25" x 8.88" x 0.69" (28.6 x 22.5 x 1.75 cm)
Stand height: 7.38" (18.7 cm)
Weight: 2 lbs. (902 g)

Considering its light weight and ability to fold up, the iFold is (reasonably) sturdy with my five pound Macbook resting upon it. Non-slip rubber pads keep your computer safely in place during use while not inhibiting any of the ports or the dvd drive.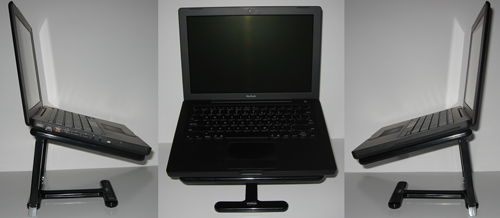 The iFold's elevated design is meant to be used with a keyboard and mouse. Like the iRizer, I would pack the iFold, portable keyboard, and mouse in my checked baggage.
Both the iRizer and iFold allow good air flow underneath your laptop, keeping it cooler and hopefully running more efficiently. And for the most part, both give you full access to all of your laptop's ports.
Overall, both portable laptop stands get the job done. However, typically I lay on my hotel bed, watching TV with my laptop on my lap during the evenings while I am on travel. I doubt I will take either stand on my usual week (or less) long trips. But would definitely consider taking one of these (plus a keyboard and mouse) during extended trips.
Price: iRizer: $39.95 and iFold: $59.95
Product Information
Price:
Manufacturer:
Matias Corporation
Pros:

Quality construction
Well engineered
Allows for better ergonomics and greater comfort
Greater airflow for a cooler running laptop
Light weight and designed for travel
Stylish designs

Cons:

Not as sturdy as a non-portable laptop stand