We use affiliate links. If you buy something through the links on this page, we may earn a commission at no cost to you. Learn more.
For almost a week now, you've been reading about the 31 Days of the Dragon contest being sponsored by
the great people at HP and
BuzzCorps. Thirty-one different
mobile news, reviews and info web sites are launching their own individual seven day contests one a day starting on May 2nd. Today it's finally The Gadgeteer's turn and I'm very excited to share the details of the contest…
How do you win?
All you have to do is display The Gadgeteer's URL (use the-gadgeteer.com) in a public place where other people can see it, take a picture and email it to me. The whole idea is to help me advertise the site. Entries that are visible to lots of people, will have a much better chance at winning the prize. Some example ideas would be to print out the-gadgeteer.com on a 10 ft long piece of paper and tape it on the outside of a building, form the letters the-gadgeteer.com in whip cream on a sidewalk, or maybe climb up the Statue of Liberty and …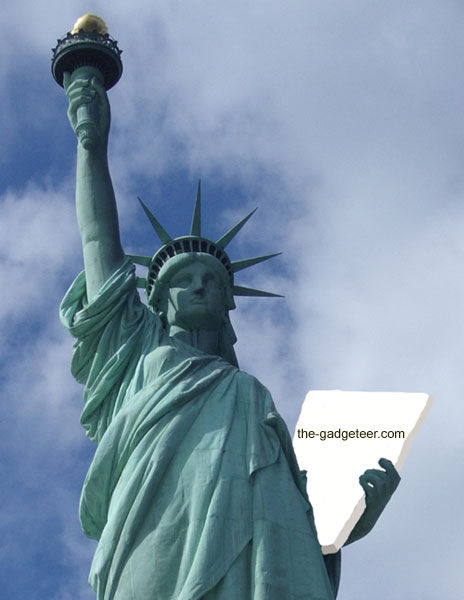 Ok, I know you're not going to be able to get that crazy with this, but please do use your imagination!!! The picture has to be real, not fabricated and the crazier the display, the better chance you will have at winning the prize pack.
Here are a couple of very simple rules that I ask you to follow:
1. Don't destroy or harm public or private property unless you have permission
2. No photoshop fake pics like the one I just posted above as an example. The image you send me can't be an existing picture where you have used photoshop to paste the words the-gadgeteer.com over the top of it
3. The picture has to be in good taste please. No public restrooms pics, etc.
4. Email me ([email protected]) your picture before 12am EST on 5/15/08
5. Winner has to be willing to send me a picture of themselves with all the prizes, that I'll post here on the site
6. Enter as many times as you like
7. Contest open to any one living anywhere in the world
All entries will be posted for everyone to see on my Flickr account. The winner will be chosen by me by no specific criteria other than it will be the entry that I like best. I will contact and post the winner at some point during the day on 5/15/08.
What's included in the prize pack?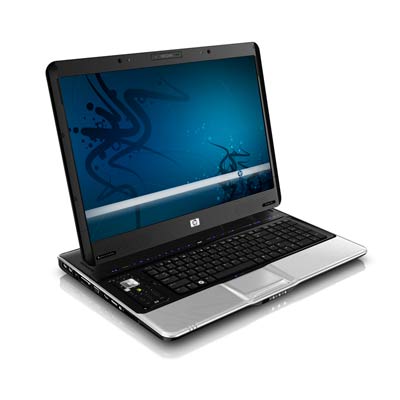 HP HDX Dragon Notebook (Intel Core 2 Extreme Processor X9000 (2.80GHz, 6MB L2
Cache, 800MHz FSB)
4GB DDR2
System Memory (2 Dimm)
500GB 5400RPM SATA Dual Hard Drive (250GB x
2)
20.1" diagonal WUXGA
High-Definition HP Ultra Brightview Widescreen (1920×1200) 1080p
512MB NVIDIA GeForce 8800M GTS
Blu-Ray ROM with SuperMulti DVD+/-R/RW Double Layer
Integrated HP HDTV
Hybrid TV Tuner and 4 Altec Lansing speakers with HP Triple Bass Reflex
subwoofer
HP Imprint Finish
(Dragon) + Fingerprint Reader + Webcam + Microphone, Intel PRO/Wireless 4965AGN
Network Connection and Bluetooth
Cell Lithium Ion Battery.
Software:
Microsoft Windows Vista Ultimate (64-bit)
Microsoft Office
Corel PaintShop Pro X2
Corel Painter Essentials
Corel Ulead Video Studio Plus 11.5
Symantec Norton Internet Security
Viva Piñata
Microsoft Flight Sim
Microsoft Flight Sim Expansion Pack
Gears of War
Blu-Ray Movies:
Pirates of the Caribbean – The Curse of the Black Pearl
Pirates of the
Caribbean – Dead Man's Chest
Pirates of the Caribbean – At World's End.
The total retail value of this prize pack is over $5,000!
This contest is sponsored by
HP
and

BuzzCorps.