JAVOedge sent me a nifty little 4-pack of their Micro Swipes. They look like the kind of swag that you can pick up at a trade show, so I wasn't expecting anything mind blowing when I opened the package…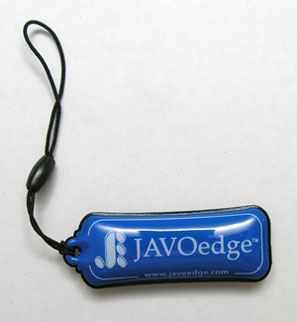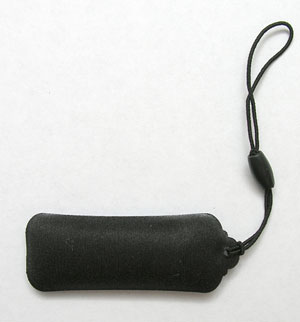 A Micro Swipe is a two inch long little puffy plastic pillows with a layer of soft Black suede on the back.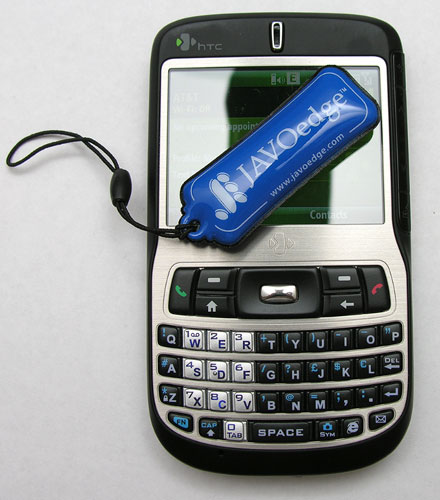 Just rub the soft side across your display a couple of times and presto the smudges are gone. They really work well; I was impressed. I keep one in my desk drawer now and use it instead of my pants leg to banish fingerprints and smudges.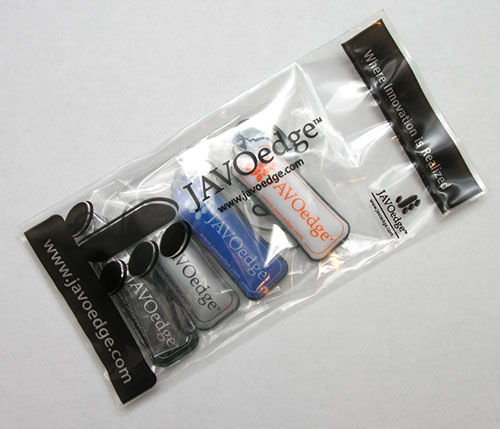 They are available individually for $1.95 or in 4pks for $5.95.