We use affiliate links. If you buy something through the links on this page, we may earn a commission at no cost to you. Learn more.
If you are a gear freak like I am, it's not just the gadgets that excite you, but all types of little cases and containers too. That's why I was drawn to the colorful Keep2go Travel Tube Containers from Blue Desert when I first saw them.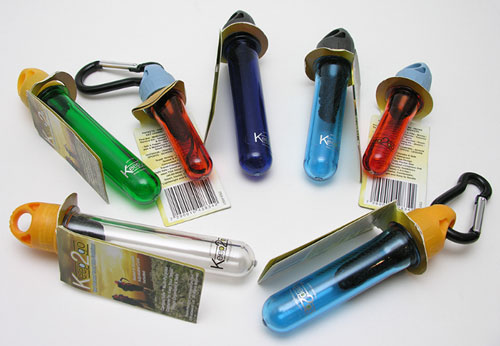 Keep2go tubes are colored PET (Polyethylene Terephthalate) translucent plastic tubes with a screw-on top. They come in Clear, Green, Red, Dark Blue and Light Blue colors.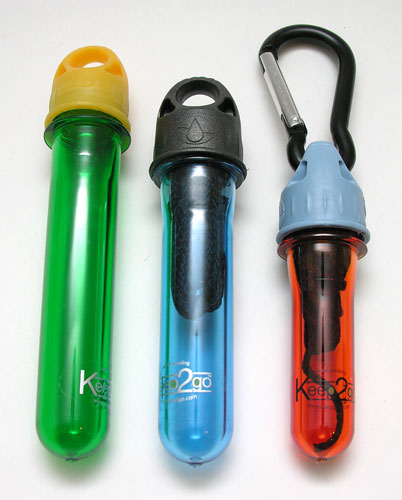 They are available in three sizes that range from 1.0 – 2.5 ounce capacity. The tubes can hold liquids and are sized so you can use them to carry liquids on airplanes as they are all under the TSA's 3 ounce maximum.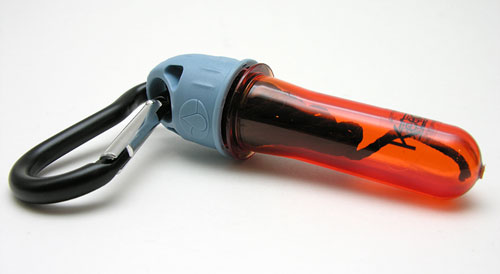 The screw-on cap has a 1/2 inch hole to attach a lanyard or carabineer.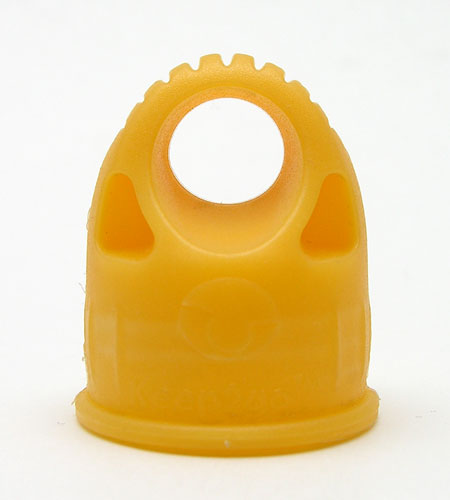 The cap will also fit a standard water bottle.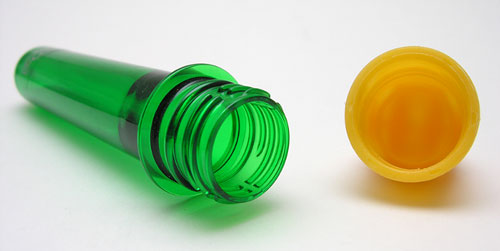 These tubes are waterproof and dishwasher safe.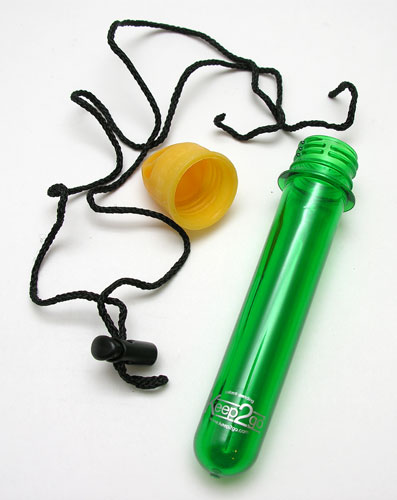 Each tube comes with a lanyard that you can use to wear the tube around your neck or tie it to something else.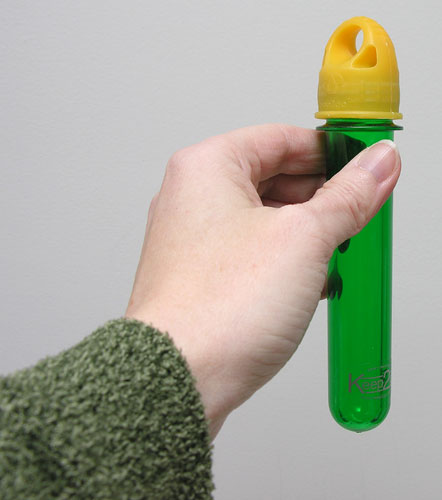 So, what can you store inside a Keep2go? Well, anything that will fit in it of course! ;o) I have used mine to carry such items as: aspirin, q-tips, eye drop vials, and batteries. The smallest sized tube can hold two AAA batteries and the largest sized tube can hold three AAAs or two AAs. Don't try to store coins in these tubes though. The only size coin that will fit is a dime and it will get stuck about halfway down the largest sized tube…
Another idea for using these tubes would be for lotions or shampoos. I'm just not sure how easy it would be to get thick liquids to flow out of the tubes, since you can't squeeze them. For that reason, I think they probably work better for dry items.
Right now the only place where I can find these tubes for sale is on Amazon.com, where they can be found in 4 and 5pks (large size tubes) at a price of $19.99 and $25.00 respectively.
Product Information
Price:
Manufacturer:
Blue Desert Ltd.
Pros:

Waterproof
TSA approved
Screw-on cap can fit standard water bottles

Cons: