We use affiliate links. If you buy something through the links on this page, we may earn a commission at no cost to you. Learn more.
During the heyday of the Palm OS PDA, we used to talk about 'laptop killers'- how to turn your Visor, Clie or Palm into a complete laptop-like device. The keystone issue- the 'make it or break it' crux of the problem- was live note-taking in a class or meeting.
One problem was input. Thumb boards, on-screen data-entry systems, folding keyboards and more were tried with varying degrees of success. Another problem was which application to use to take these notes in. Notepad has severe limitations, and most other programs had big faults. Slow-loading, incompatibility with various pieces of hardware, expensive, etc. In the end, laptops got cheaper and lighter, and PDAs became less and less the hot technology.
It is really kind of sad, because pNotes Pro from Pennovate is pretty much the laptop killer note-taking app we were looking for!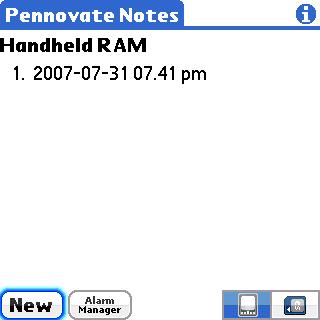 Pennovate Notes Main Screen
Available in a free pNotes Lite edition or the full $19.95 pNotes Pro editions, the basic idea here is both strong and simple.
Imagine that your Palm's Notepad could be outfitted with a magnifying glass and a few simple tools. You could write a lot smaller and fit a LOT more on each screen just using the magnifier to see what you are doing or what you have done earlier. That is the basis of Pennoavate Notes.
Using DualView(TM), you see two screens at once- the main screen with smaller lettering, and an enlarged screen that you write on normally. A green rectangle shows where you are on the main screen and allows quick navigation by just noving it with the stylus.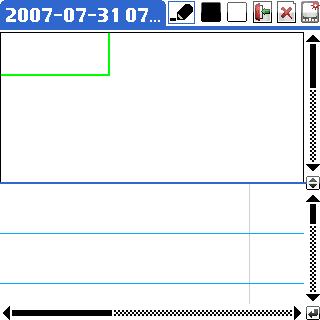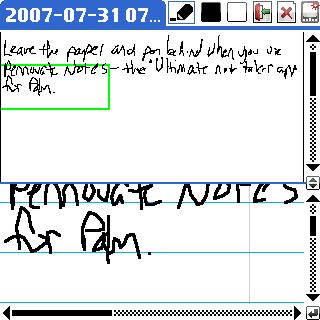 Pennovate Notes DualView(TM) Screen, blank and in use
Another feature, IntelliScroll(TM), allows you the option of putting up a 'tripwire' on the writing screen. When you are writing and some part of a letter hits the 'tripwire', the writing area will shift to the right, allowing to continue writing uninterruptedly. This takes a minute to get used to, but is slick! There is not an automatic line advance that I can find, but a quick pen flick moves the green target triangle to the new location almost intuitively.
Pennovate Notes features a flexible alarm feature that allows different alarms to be set on different parts of a document- bring up only the featured part of the document when the alarm sounds. A built-in alarm manager offers an easy way to run all of this.
There is a lot more. pNotes offers several writing tools, the ability to lock parts of a document with 'Templatizing(TM)', a ton of options to customize the hard buttons and things like colors, and more. It also saves notes as .bmp format which allows notes to be used in other ways.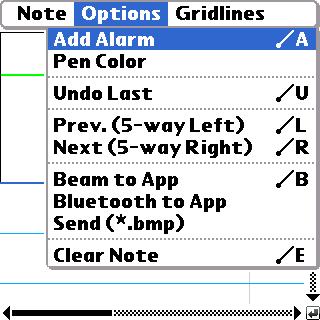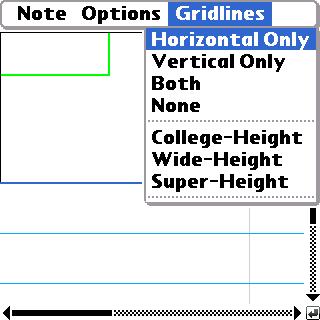 Various Contest-Sensitive Options Menus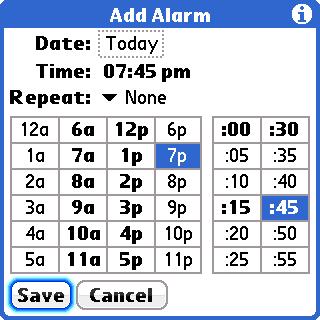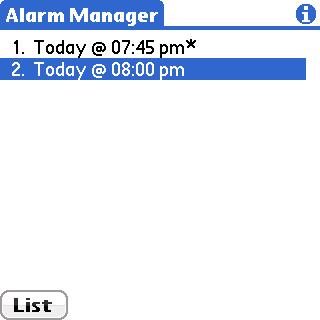 Alarm Settings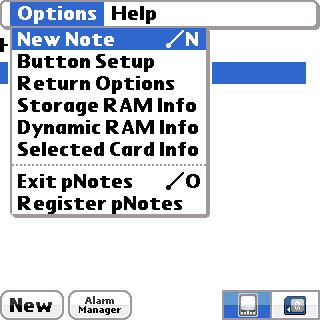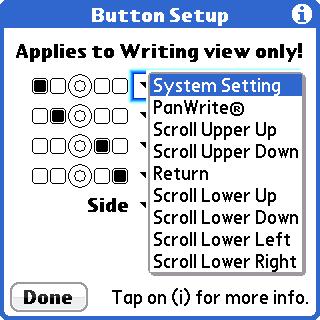 Button Settings
The full version of pNotes offers SD card support (and works with Microsoft's SyncToy Power Toy), and connectivity through e-mail, beaming, or Bluetooth. If you actually want to use the notes, this is the option for you.
This is a solid program that I have real uses for. Most of the weaknesses are more related to my own poor handwriting than problems with the program. I can't keep up scribbling along with a speaker the way I used to be able to, but it is nice to write those longer notes that you don't want to fiddle with Graffiti to do. About the only way to make this program better would be to have it translate the chicken scratches to actual letters and words!