We use affiliate links. If you buy something through the links on this page, we may earn a commission at no cost to you. Learn more.
She beat me to Venice, arriving on a special boat that I later saw docked on the Grand Canal. We had both been in transit for days, and I was excited for us to finally be in the same place at the same time. I thought I would be the first one to arrive when I boarded the westbound train earlier that day, but she was waiting for me in the hotel lobby. She was beautiful.
Before you decide that you've accidentally landed at a different kind of web site, I should confirm that I am writing about a new and different kind of laptop bag. The Archetype is a laptop bag made by Tom Bihn, and is stylish and unique. I had the opportunity to try out The Archetype on a trip through Italy (designed for my 13inch MacBook), which really was delivered to me in Venice via the UPS barge.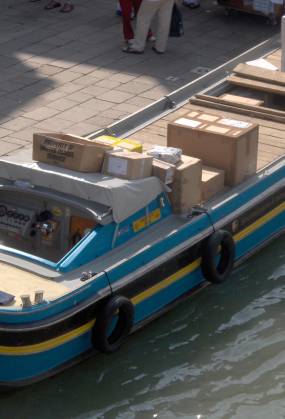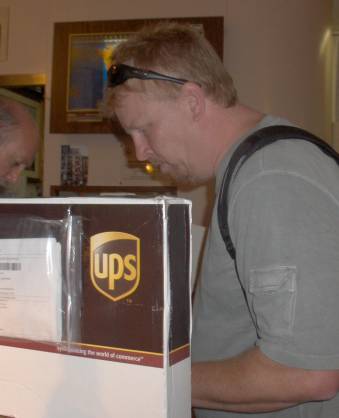 What makes the The Archetype stylish and unique? The tag that was attached to one of the bag's loop handles says it this way: "Simple but not easy." I am a bit more wordy, as I would answer my own question with "Design, material, and construction." The design is straightforward. Each model of The Archetype is custom-molded to hold a specific model of Macintosh Laptops (both Powerbook and Macbook lines). There are two loop handles affixed at the top of the bag and a "splash proof" zipper to close The Archetype. That's it. There are no side compartments, dividers, or shoulder strap. Tt holds your Mac laptop, and that's it. In some ways, The Archetype could be confused for a laptop sleeve, but that would be a mistake. The Archetype truly is a fully-fledged bag, but certainly a sleek and minimal one. I suspect that some might find it frustrating to be without a way to carry the other "necessities" of mobile life, while others (like myself) will greatly appreciate the inherent simplicity of the approach Tom Bihn took to designing The Archetype and the lack of clutter (and weight) that has resulted.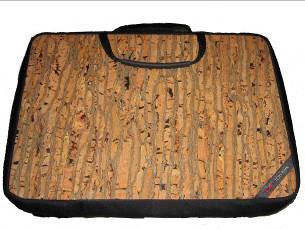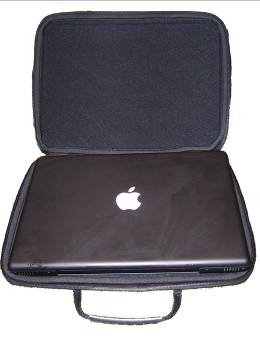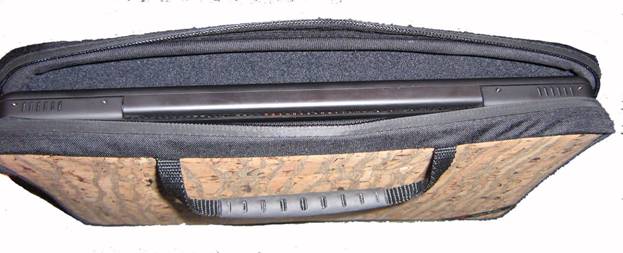 Perhaps the most unique element of The Archetype is the material used in it. The Archetype is made with cork fabric, that is molded around a dense closed-cell form (.25″, 8mm, according to the Tom Bihn web site, which also provides a good deal of interesting information on the virtues of cork) with a soft interior fabric. The cork affords your laptop with additional protection, and is very visually striking. The cork exterior is soft but has a durable feel to it (Tom Bihn offers a life-time guarantee on it), and is very light weight for such a protective bag. One side of the bag has a subtle black strip to it that has the Tom Bihn logo and name on it, but otherwise the bag is unadorned.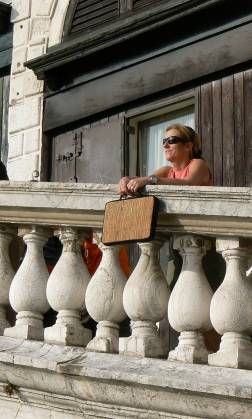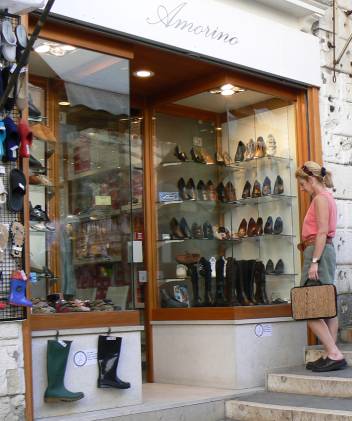 Did I mention that the bag itself is very stylish, and seems at home just about anywhere? We wandered throughout Venice with The Archetype, and never felt out of place amongst the stylish Italians or the throngs of tourists. In more pedestrian settings such as the office, The Archetype invites both comment and compliments. To be fair, comments and compliments may have been offered in Italy, but being monolingual, I cannot say for sure. It should also note that it was sturdy enough to survive a surprise pigeon attack near St. Marks Cathedral.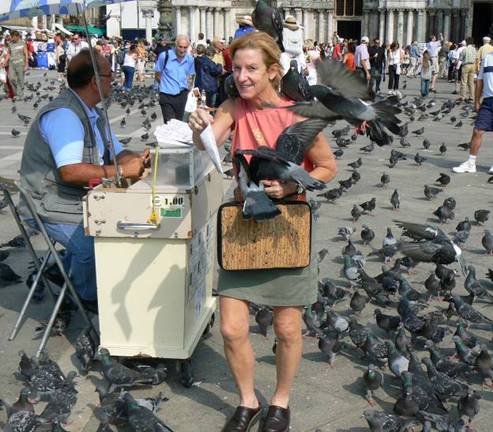 In summary, through various outings in Venice and points less exotic, The Archetype has offered stylish protection for my MacBook and continues to hold up well through regular use. Depending on the nature of my outing, I sometimes use The Archetype as I might a sleeve within a larger gear bag, but I typically carry it separately. Given that one would likely need a second gear bag for a power supply and other digital "necessities", it might seem as though $95.00 is a high price to pay for The Archetype. Given the quality of the bag's build and the rather exotic material used, the price doesn't not seem excessive, especially given the strong reputation Tom Bihn has for customer service. I should note that Tom Bihn went well out of its way to deliver a review sample to me in Venice after a short production delay prevented a stateside delivery; I can only imagine the quality service they provide customers is phenomenal. The Archetype is not the ideal bag for everyone (including users of non-Apple laptops), but it could be a fabulous accessory for anyone looking to both protect and add even more style to an Apple laptop.
Product Information
Price:
95.0
Manufacturer:
Tom Bihn
Retailer:
Tom Bihn
Pros:

Stylish protection for an Apple laptop
Unique material
Encourages (requires) minimal gear clutter
Excellent customer service

Cons:

Non-Apple laptops need not apply
Lack of bag "standards" such as dividers, pockets, and shoulder straps may be disconcerting to some