We use affiliate links. If you buy something through the links on this page, we may earn a commission at no cost to you. Learn more.
At least once or twice throughout the years, I have mentioned to John Hindlay of Vaja that it would be fantastic if they would consider making a line of gear bags. All this time, I've been waiting patiently for them to create one of their masterpieces… I'm happy to say that my (and your) wait is over. Vaja has just announced 3 new gear bags. A 15″ wide messenger, a 15″ vertical messenger and a slim messenger bag. I just received the 15″ vertical messenger bag tonight. I'm honored that Vaja chose The Gadgeteer as the first review site that they've sent a sample to! Here are some pix to tide you over until I write my full review…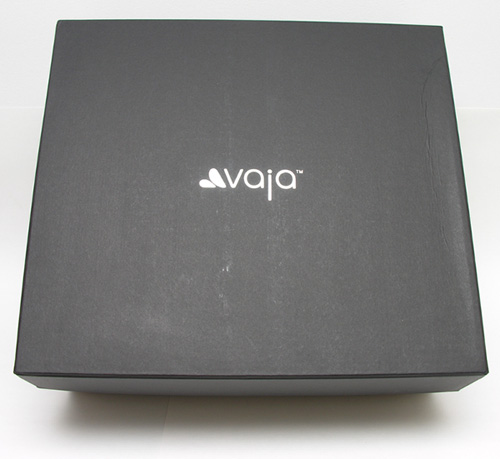 I think this is the biggest Vaja box I've ever seen ;o)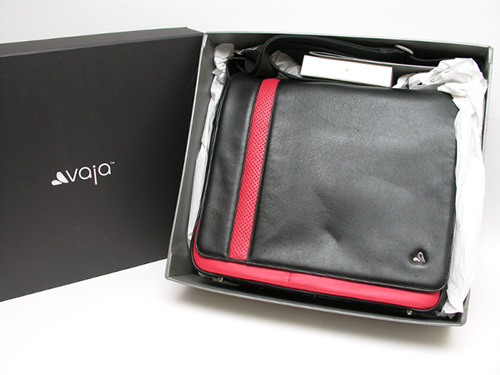 Mmmmmm, can you smell that yummy leather fragrance?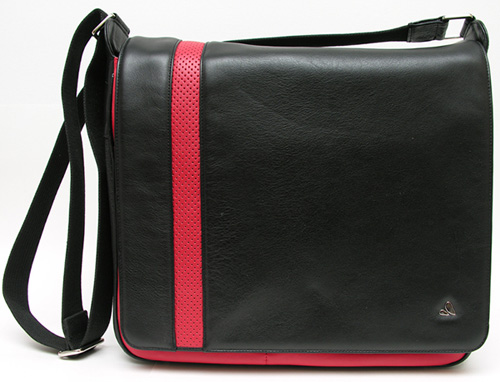 Gorgeous! This bag has 5 pockets (2 zippered) and an adjustable shoulder strap. I'm in the process of moving all my daily gear over to it in anticipation of being able to use it tomorrow :o)