We use affiliate links. If you buy something through the links on this page, we may earn a commission at no cost to you. Learn more.
I love games that I can pick up and almost instinctively know the rules for, and that play fast so I can just do it and put it away. This freeware version of the classic game Breakout accomplishes both.
Like Breakout, The Prison from Mobile Game Lab requires you to move a paddle to bounce a ball upwards to blast various blocks. Like many of the other Breakout clones, the blocks, paddles, and balls can have different properties. Different blocks do different things- from dropping prizes to teleporting the ball to other places. Catch the falling prizes to earn bigger paddles, faster or slower balls, points or live, and so on.
Unlike most versions of 'Breakout', the goal here is not to clear all blocks. Instead, the top of the screen is a thick bar that gets thinner with each hit. Destroying that bar is the goal for each level. Other nice twists are a Windows-based board editor, a nice library of uploadable boards, and the program source code.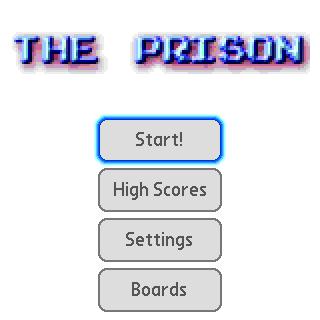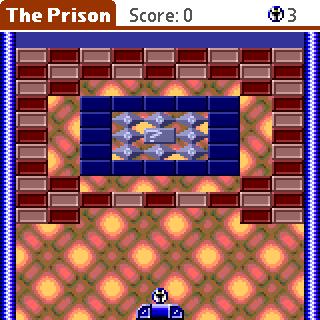 The graphics are pretty low-res, and are available in black and white. This is not really a problem with the clean and simple screens in the game, but it does allow the game to be played on most Palms.
Game speed starts slow… almost too slow, but picks up to being fast… really fast! The screen resolution lets you do a good job of positioning your paddle to get spin or have some control over the angles but sometimes it seems as if what should have been a near-miss is caught and bounced back up.
The game is controlled by either the hard buttons or the stylus and can be customized. The buttons move the paddle, launch the balls, or pause the game and you can pretty much guess what does what from the beginning. Even without guessing, the controls are simple and intuitive enough to figure out in a few seconds.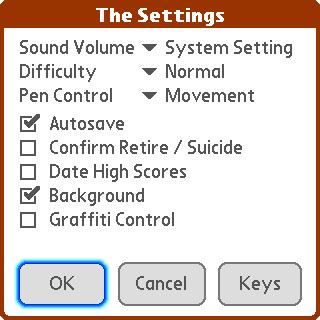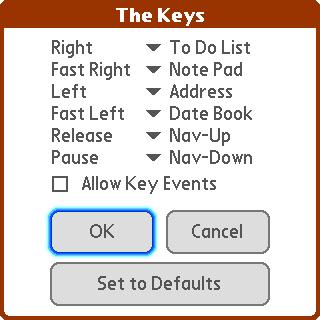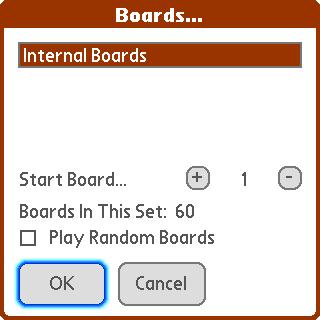 This is a small (67k) game, but still manages to pack in 60 boards, four difficulty levels, and customizable keys. You can set the sound volume, difficulty, and stylus control as well as check boxes for autosave, confirm retire/suicide, date high scores, and the background. Not bad for freeware!
Never miss one of our posts again. Sent MON, WED, and FRI with the latest gadget reviews and news!
I have not found any compatibility issues with my Palm Tx or glitches in the play. The site includes a version history and it appears that they do a good job of responding to user issues. The current version of the game is 1.9.1.
Concerns? I am not overly wild about some of the busier backgrounds but I can turn those off. Sometimes I think I should have missed a ball it bounces back but I am not going to complain too much about that! I like the fact that I can pause it easily (the DOWN button) and come back to it when I want as long as autosave is turned on. If I were a nitpicker, I'd comment about the rather clunky icon they use but it is not too bad and should also work well on lower res Palms.
Overall- a good game. Easy to play and interesting. Some nice twists and unique touches help keep it playable. I've paid a lot more for games that were nowhere near this well done or this much fun!
Product Information
Price:
Manufacturer:
Mobile Game Lab
Retailer:
Mobile Game Lab
Requirements:
Pros:

Free!
Small program
Easy and intuitive to play
Lots of layouts available

Cons:

Low-res makes putting English on ball tricky