We use affiliate links. If you buy something through the links on this page, we may earn a commission at no cost to you. Learn more.
Name: Cosimo Bernicchi
Location: Empoli, Italy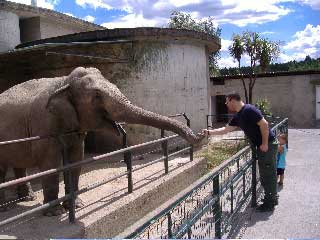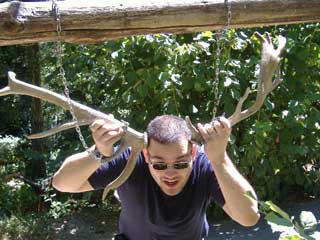 My name is Cosimo, I'm 21 years old and I am from Empoli, a little city near Florence in the magnific Tuscany, Italy!! I'm in love with every electronic thing and all my money is spent in computer and electronic stuff!
At the moment I'm a student, I'm studing as nurse at the univertsiy of Florence, and when I'm not studing or play with my "electronic babies" you can find me on ambulance service of my town where I work as a volunteer!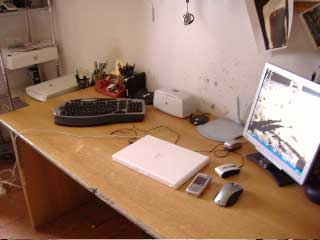 This is the list of my gadgets:
Athlon 64 3200+ 1,5gb Ram, 300gb SATA 2 Maxtor HardDisk, Dual Ati X1800 512 in Crossfire
A brand new macbook 2ghz with 1 gb of ram, suffering of the discolarition problem, already two top case changed! 🙁
Nokia 6680 Umts mobilephone
Mio 168 with Tom Tom 5 with one gb Sd card
Hp rx3715
Hp photosmart 335
Wacom 2 Graphic Tablet
Benq 17″ lcd Monitor
Benq Flatbed Scanner (i love Benq)
Fujifilm Finepix a350 with 512mb Xd Card
Logitech Force Feedback Joystick
Microsoft Sidewinder 2 Usb Gamepad
Sony Ericsson z1010
Apple ipod Nano 2gb
Ipod Shuffle 512mb
Canon s500 printer
These are all my actual "toys for big boys" but I have owned many many other toys which I sold to buy the new ones: Psion revo plus, Zaurus sl 5500, Medion md ppc250, Hp Jornada 548
I've many passion, medicine, cats, sci-fi (Star Trek, Stargate sg1, Stargate Atlantis), photography, cars, food (of course… I'm Italian 😉 ) girls (the biggest one!)

Read other featured gadgeteer stories, and send in YOUR story / pictures
for posting!