We use affiliate links. If you buy something through the links on this page, we may earn a commission at no cost to you. Learn more.
One of our readers sent
a link to this blog post and asked (tongue in cheek – I hope) why Julie
and I weren't invited to the T-Mobile Sidekick3 launch party…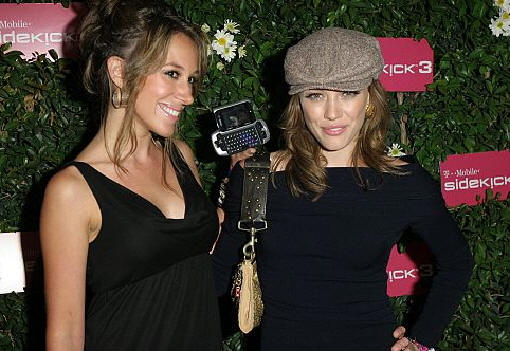 …along with
Jessica Simpson, Eva Longoria,
Kristin Cavallari,
Christina Milian and anyone else in Hollywood that happened to
be free that night. Well!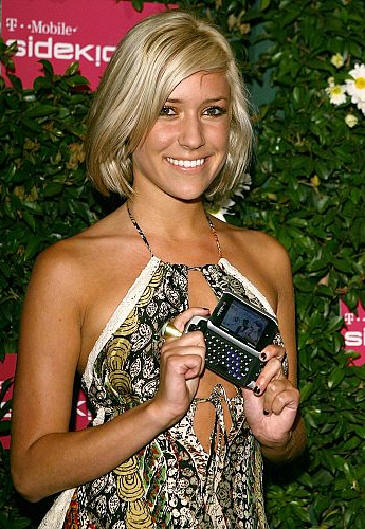 I guess it might have something to do with the fact that we
aren't movie or TV stars, reality TV contestants or recording
artists…derr! ;0)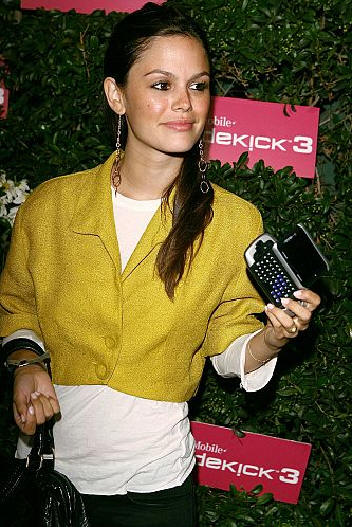 It did make me wonder though: does seeing a celebrity at a
launch party for a certain product, much less actually seeing a
celebrity using a certain product really have that
much of an influence on the public's purchasing priorities?
I'm guessing it must.
Obviously there is big money in celebrity endorsements,
but these are events where the celebrity is presumably not paid to
show up – they are just invited, given a schwag bag, and maybe or
maybe even not photographed with the spotlighted item.
Like for instance, the XBox. When it was launched, Microsoft had a huge
star studded launch party…an event to which – once again, for
some unfathomable reason – Julie & I weren't
invited.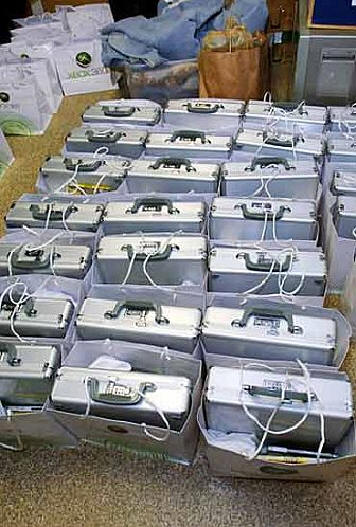 The XBox is a product that is meant be used in someone's
house – so it's not likely many prospective consumers will
ever be invited over to play an XBox game at Bow Wow's house, for example.
Can you honestly see Paris playing Tom Clancy's Rainbow
6 III?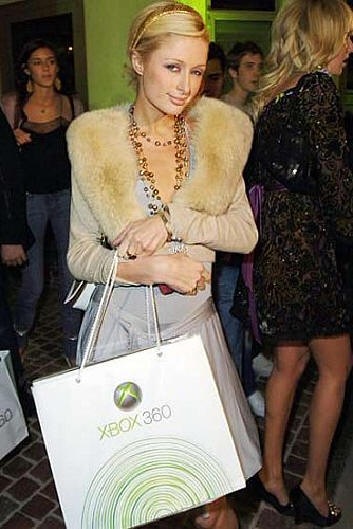 So other than the possible mention on it an episode of Cribs, would
it make a difference to you to know that
Paris Hilton or
Snoop Dogg might actually have an XBox hooked up to one
or more of their twenty TVs?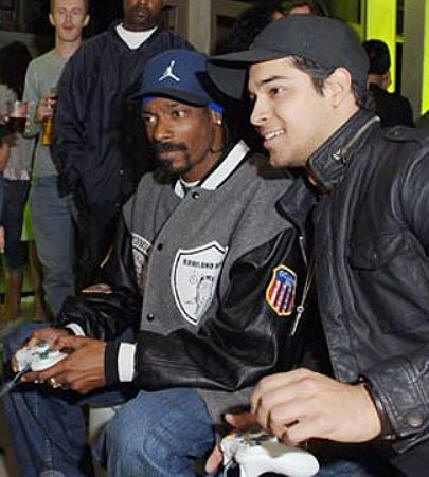 I'm just asking because I find it kind of fascinating. Evidently Matthew Perry does, too.
In this photo he is thinking, "Let me get this
straight. I made over a million dollars per episode for Friends when
it was still on, and I will be collecting big money residuals for
the rest of my natural life. And my agent wants me to show up at
this party and let them get my photo with an item I could buy
100,000 of without feeling the pinch, and then I can leave? Well,
it had better be an open bar!"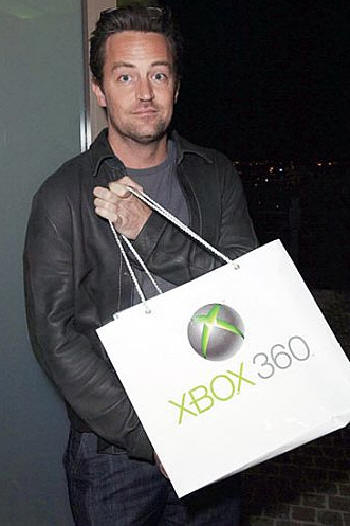 What about the
Tissot T-Touch watch that Angelina Jolie wore in Mr. & Mrs.
Smith?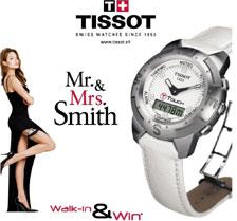 Did any of you run out and buy one for yourself or your
significant other after you saw her checking hers in the movie?
I
bet she doesn't really wear one in real life…ever.
Anyhow, I am not on my soapbox, and I am not angling for any
event invite; I am just wondering about how the mind of the average
consumer works. Are we really such sheeple?
I'm just asking…