We use affiliate links. If you buy something through the links on this page, we may earn a commission at no cost to you. Learn more.
I recently received some rather interesting accessories from GreenBulb.
The first item is the itty bitty SS Mirror that
can be placed on a digital camera, PDA, cell phone, really
anywhere that the user wants a discreet looking-glass for
checking her makeup or smile. My PPC-6700 came with one of these
built in. I think it's neat that I can now add one of these 0.5″
slim disks to any device.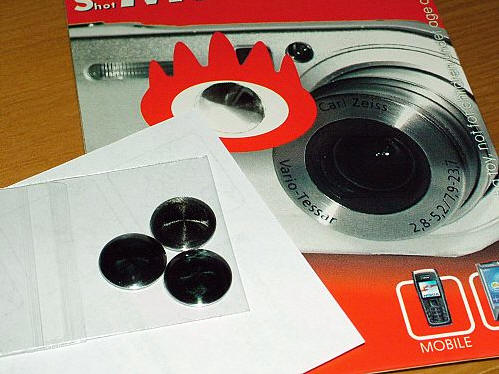 Will I be adding one to my JasJar? I already have. I'm not sure if I will leave it in place or not, but for now I am enjoying it. ;0)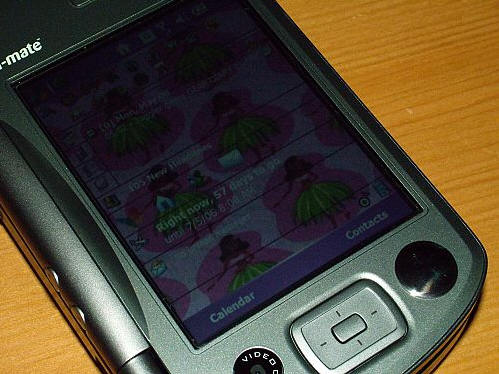 Watch a
short movie of the SS Mirror in action here.
The SS Mirror comes in a pack of three for $3.45, and can be ordered
here.
The other item I received was the Color Flash
Cube.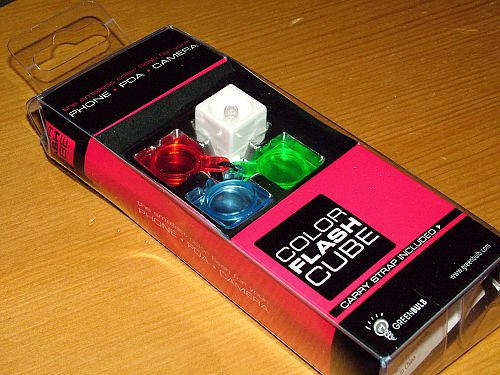 This is a set of colored plastic filters that attach to a bright
white LED which is supposed to act as both an additional flash for
the user's camera and a filter to provide lighting effects in
digital photos. There is a large black branded wrist-strap looking
thing as well as a lanyard that attaches to the users mobile phone,
PDA or digital camera.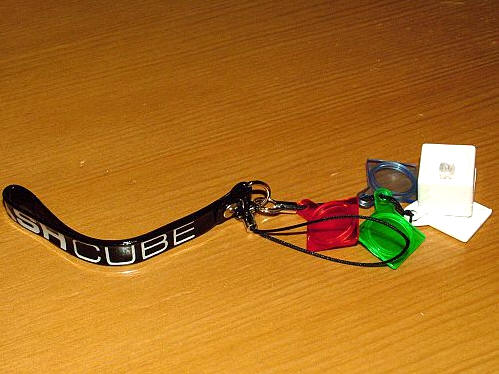 A thin disc of adhesive is on the read of the roughly 0.5″ white
cube. The adhesive is so that the whole kit and caboodle can be
attached to the user's device. I have to say that this is where I
draw the line.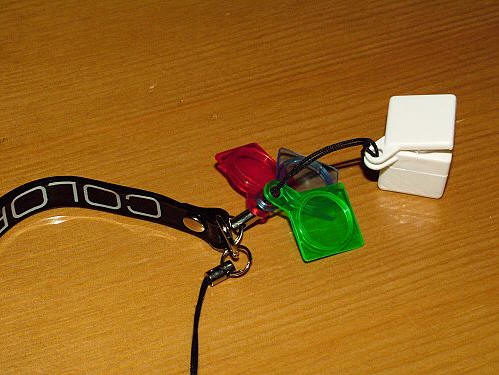 For those that don't want to stick the LED to their device, the
adhesive can instead be stuck to the flat white base.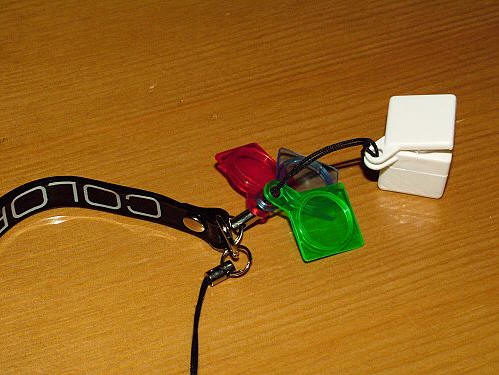 Check out the single LED. If nothing else, it is bright!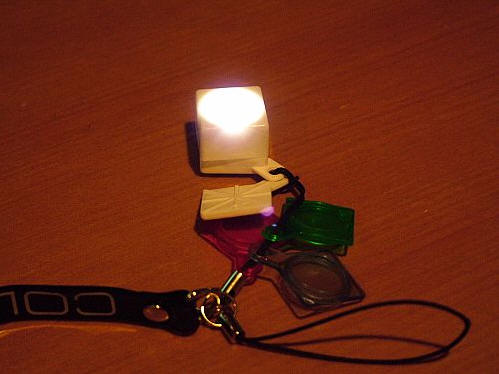 The red blue and green filters can either be attached singly to
the white LED…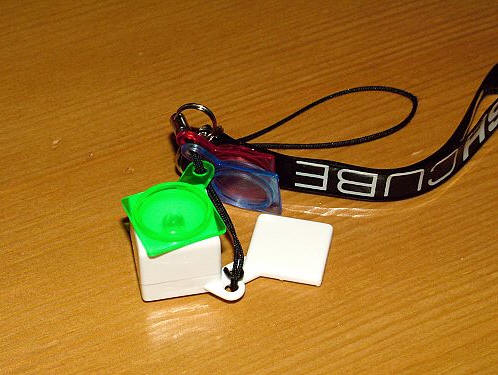 …or stacked to create various lighting effects.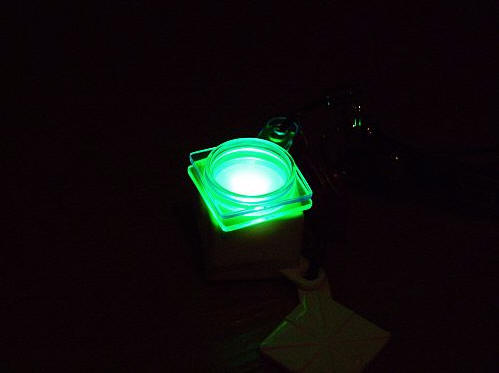 This one is a little gaudy for me – sorry guys! I don't like
doo-dads hanging from my electronics, and I am not such a great
photographer that I would even know when to use a particular color
filter.
Watch a
short movie of the Color Flash Cube in action here.
The Color Flash Cube set is $12.99, and can be ordered
here.