We use affiliate links. If you buy something through the links on this page, we may earn a commission at no cost to you. Learn more.
Judie and I have never been shy about reviewing what most people would only consider to be luxury items and frivolous accessories. Products such as Vaja's high quality and high dollar leather PDA cases, the impressive Delta Dolcevita stylus, or the insanely spendy Alexandra Knight Taylor Tote. Well, I have another product to add to that list… while it is not quite in the same price league as the aforementioned items, I still consider this to be a luxury accessory. The item I am referring to is the KokuZ Wooden Mouse Pad from Geekstuff4U.com.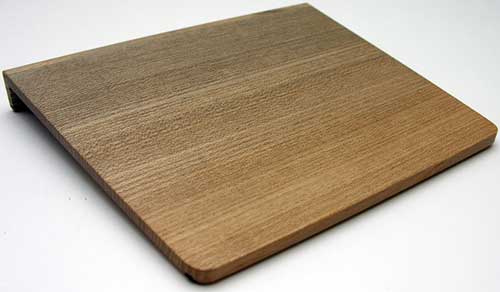 This isn't an ordinary mouse pad due to the fact that it isn't made of plastic or rubber, but of wood. 200 year old Elm to be exact. Available in green (as reviewed) or red wine, this is a totally handmade accessory that looks gorgeous on your desk and under your mouse. It is true that optical mice these days don't even require a mouse pad to function. But having one sure doesn't hurt and having this particular pad really dresses up a desktop.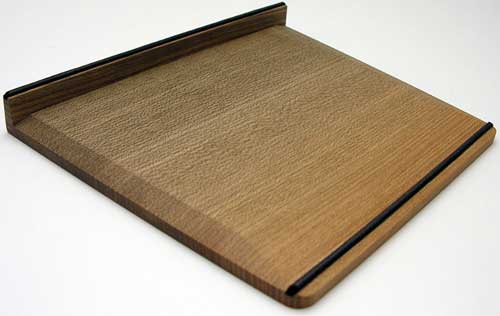 This pad happens to work great for optical mice because it is small and optical mice don't seem to need as much travel real estate. The surface dimensions are approximately 8 inches at the widest edge, 6.5 inches on the narrow edge and 6.75 inches high. One edge (back or front, you choose…) has a 1 inch lip that raises the surface at a comfortable incline. On the bottom of the pad there are two thin rubbers strips that keep the pad from sliding around on your desktop.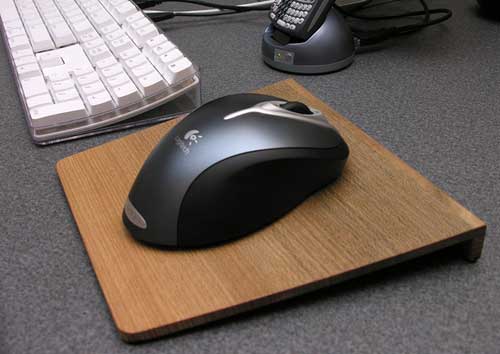 If you don't like using your mouse in the inclined position, you can flip the mouse pad around and hang the lip over the edge of your desktop as seen below.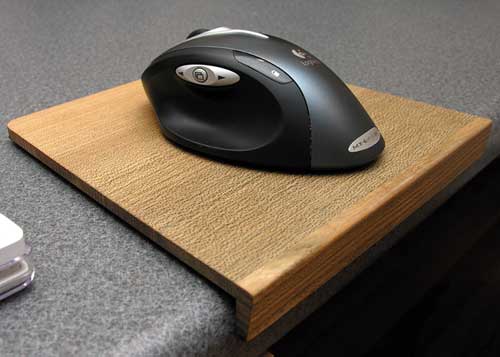 I didn't have any problems using the mouse pad in this orientation, even with though the edge of my desktop is somewhat rounded.
The entire surface of this mouse pad is extremely smooth and soft. There were no rough edges or splinters to be found. The finish is what I believe to be a hand rubbed finish. It isn't shiny as you would see with a varnished peice of wood.
Spending close to $50 on mouse pad is something that not many of us would do. But if you happen to have a surplus of disposable cash and appreciate the look and feel of a handmade wood product, then the KokuZ Mouse Pad is definitely something you should consider for your desk.
Price: $46.71
Pros:
Handmade
Unique
Cons:
Expensive
Product Information
| | |
| --- | --- |
| Price: | 46.71 |
| Manufacturer: | GeekStuff4U |
| Pros: | |
| Cons: | |