We use affiliate links. If you buy something through the links on this page, we may earn a commission at no cost to you. Learn more.
Product Requirements:
Device:
PalmOne Treo 650
To start, I would like to say, I enjoy my Treo 650 as much as
Julie does. I have used multiple palms with cradles over the years, and I hate
to see the Treo bumped around my desk while it is charging/syncing throughout
the day. So for me, a cradle was a must. The 'Cradle Kit for Treo 650' includes
the cradle, USB sync cable, and power cable with a domestic and four
international plugs.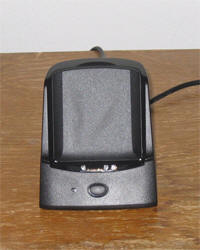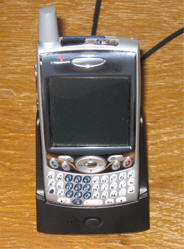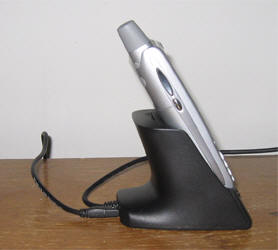 The cradle is nice and the Treo fits into it very snuggly. The
cradle is well made and will most likely withstand the test of time. Slipping
the Treo into the cradle is an easy one handed operation but due to the tight
fit of the connectors, removing it is definitely easier using both hands. As is
standard now, it charges and syncs the device.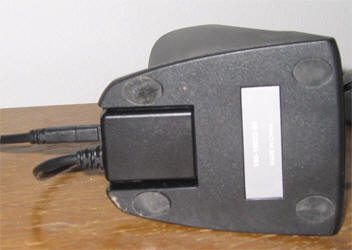 The USB sync and power cables are the same that originally come
with the Treo. They plug into the bottom rear of the cradle. The only structural
weak point would be the power plug being snapped off.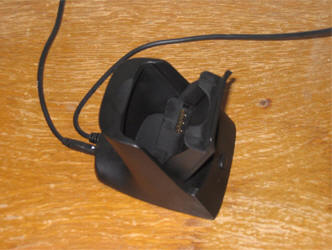 A positive feature of the cradle is it contains a compartment to
charge an additional battery while the Treo is on the cradle.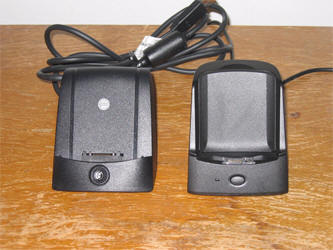 The reason I'm adding this comparison picture (T3 vs. Treo 650)
is to illustrate that PalmOne did an 'alright' job with the Treo 650 cradle but
could have put a bit more polish on it by adding their logo, 'sync' symbol on
the button, and
made it heavier.
The bottom line, if you are as AR about your tech-toys as I am,
the Treo 650 cradle is a must have. And since there is a 2-4 week wait at PalmOne and
it's sold out around the internet…many others must agree it's worth the money
and wait.
Price: $59.99
Pros:
Keeps the Treo from being knocked around your desk
Can charge an additional battery
Cons:
Expensive
Should have been an included accessory with the Treo 650
 
Product Information
Price:
59.99
Manufacturer:
Palm
Pros:

Keeps the Treo from being knocked around your desk
Can charge an additional battery

Cons:

Expensive
Should have been an included accessory with the Treo 650