We use affiliate links. If you buy something through the links on this page, we may earn a commission at no cost to you. Learn more.
Product Requirements:
Two AA batteries, a clean toilet lid
This is one of those products I truly wish that I could have invented.
It is amazingly brilliant, simple to operate, does what it says, makes no
mistakes, and it serves a higher purpose. I bet that this gadget could even save
a marriage…seriously. Without further ado, I give you the

LavNav Night Light.
"Lav" is for Lavatory, "Nav" is for Navigation, the rest is self explanatory.
What this gizmo does is make sure that should the lord or lady of the manor need
to use the facilities in the middle of the night, there will be no surprises,
wet or otherwise.
The LavNav is approximately 3.5" tall x 3" wide x 0.75" thick. Consisting of
a white plastic shell which features a combination of motion and light sensors
on the front, the rear is a flat area with a large patch of double-stick tape.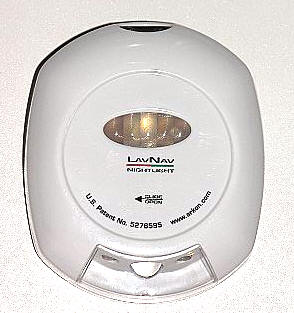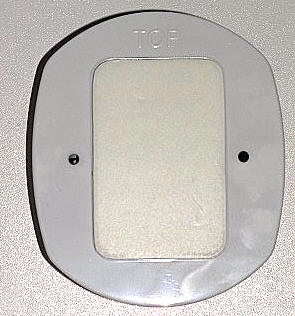 The rear slides off to release the front portion, which also holds two AA
batteries.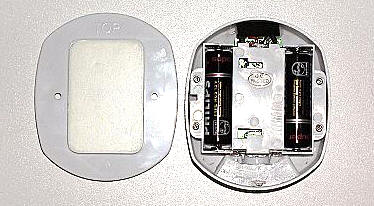 Installation is easy, just peel the backing from the double-stick tape and
attach it to the clean lid of the toilet…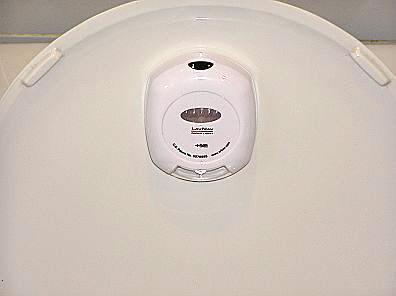 making sure that when the seat is up, the top portion of the LavNav
will be covered.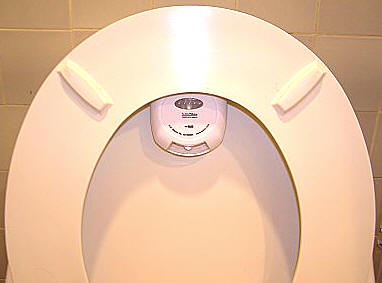 Now check this out…the lights will only come on in a dark room, and
they will only come on when the motion sensor is tripped. Red will appear
if the lid is up, and green will appear if the seat is down. This is true simple
perfection.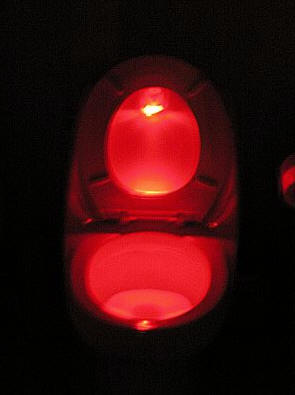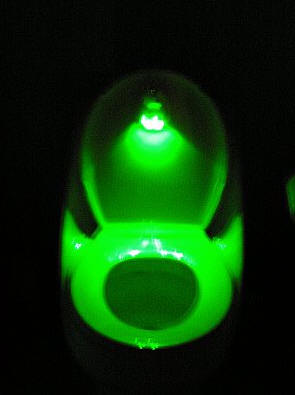 No more night lights running all night long – shining on the far wall from
where you need them, no more turning on the bathroom light and really waking
yourself up in the middle of the night, no more guesswork,  no more wet
surprises…brilliant.
I've installed this one in our master bath, I want a couple more for the
house and to use as gifts this year. I bet you know someone who could really use
this brilliant device. Why oh why did I not invent this myself?
Price: $25.95
Pros:
Brilliant
Simple
Works as advertised
No more surprises
Cons:
I didn't invent this, I am not making money off of the idea :0(
Product Information
Price:
25.95
Manufacturer:
Convenient Gadgets
Pros:

Brilliant
Simple
Works as advertised
No more surprises

Cons:

I didn't invent this, I am not making money off of the idea :0(