We use affiliate links. If you buy something through the links on this page, we may earn a commission at no cost to you. Learn more.
Product Requirements:
Device:
A computer running Win98SE/2000/ME/XP/Mac OS 8.6 or higher
USB port
Owners of products utilizing one of Sony's proprietary memory card formats might want to consider Hotway's Hotreader offered by the Brando Workshop (USB). It supports all four of the Sony Memory stick formats (Memory Stick 4MB~128MB, Memory Stick PRO 256MB~1GB, Memory Stick Duo 8MB~128MB, and Memory Stick PRO Duo 256MB). Unfortunately it is USB 1.1, so don't expect it to perform like a USB 2.0 device. Most USB 2.0 ports are backwards compatible with these older devices, so it should work with the new ports.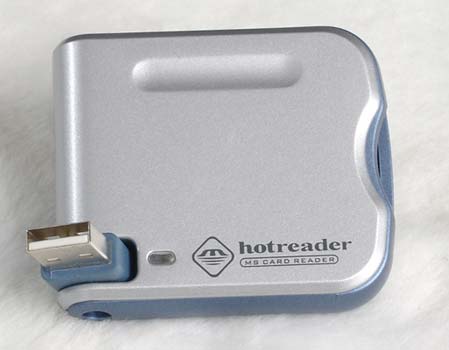 By restricting the device to the Sony memory stick formats, Hotway was able to build a very small reader which easily fits in my camera bag. The reader measures approximately 2.5" long x 2.2" wide x 0.5" thick and weighs 1 ounce. As you can see, it fits comfortably in my rather small hand. I refuse to reveal the actual measurements of my hands, but they are small enough that the other kids used to tease me. I would like to say that I was compensated for this injustice, but, in the interests of keeping this review accurate and factual in every possible way, I will refrain.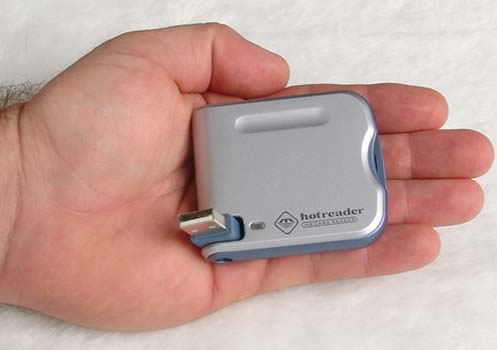 The USB plug features a swivel which allows the device to rotate 180 degrees with respect to the USB port that you plug the device into.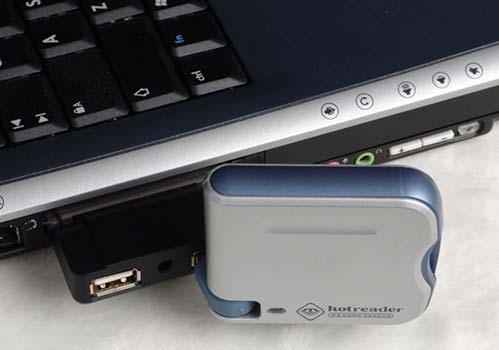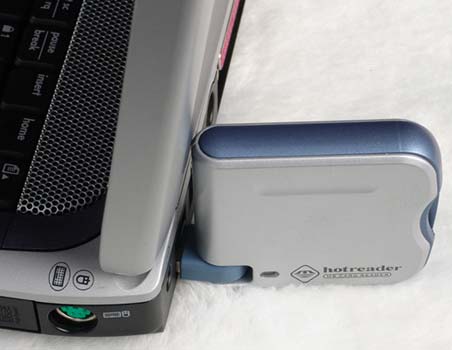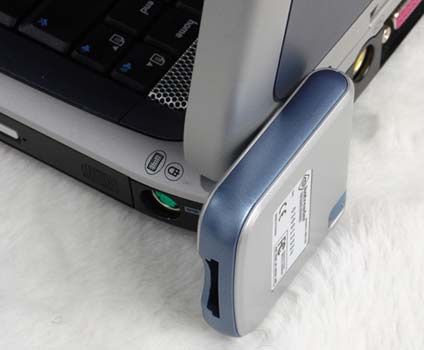 The reader comes with an extension cable in case the swivel plug does not provide access to your USB port.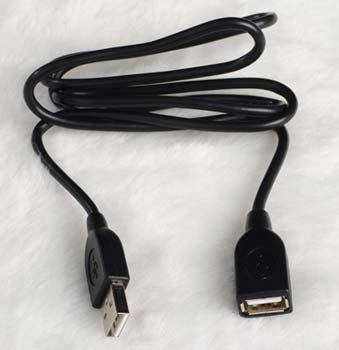 When you plug in the device on a Windows machine, a new drive letter will appear in your Windows Explorer.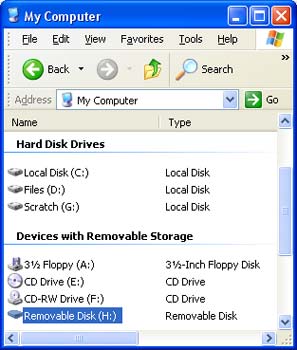 I have been using this device to transfer picture files from my camera's Memory Stick Pro cards onto my laptop when I am out in the field for the past couple of months with no problems.
The Hotway hotreader for Sony Memory Stick is available from Brando Workshop. Similar single-format card readers are also available for other types of memory cards.
Price: $18
Pros: 

Very compact and dependable design
Cons: 

USB 1.1
Product Information
| | |
| --- | --- |
| Price: | 18.0 |
| Manufacturer: | Brando |
| Pros: | Very compact and dependable design |
| Cons: | |