We use affiliate links. If you buy something through the links on this page, we may earn a commission at no cost to you. Learn more.
Product Requirements:
Device:
Palm Tungsten | T
There are times when it really isn't necessary to keep your PDA in a metal
case, and when those times arrive – I keep mine in the
Covertec 

Tungsten | T Case I recently received.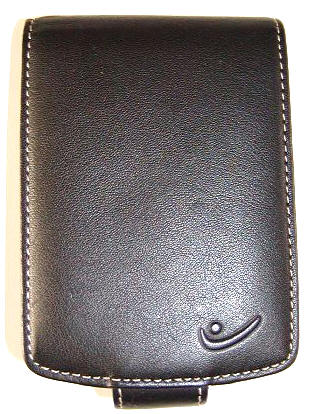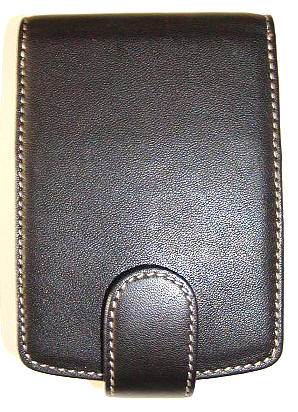 This case is tasteful simplicity at it's best: A smooth-grained black leather
front and rear, accented with contrasting beige stitching. The only visible
branding is the Covertec swoosh on the front bottom right of the flip lid. The
case is held shut with a magnetic snap.

Opening the case reveals two SD/MMC slots as well as the pièce de résistance:
the snap in holder that utilizes the slots on either side of the T. Imagine this
– no Velcro, no holster with a bar that passes across the front of the T,
nothing but the pure clean lines of your unfettered PDA. Way to go, Covertec!!
Here is a better look at the clip system…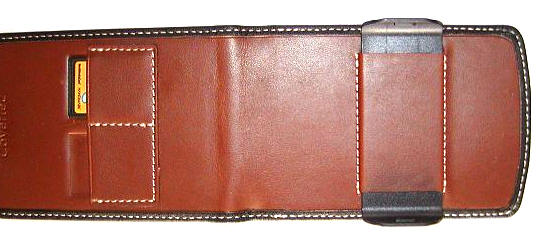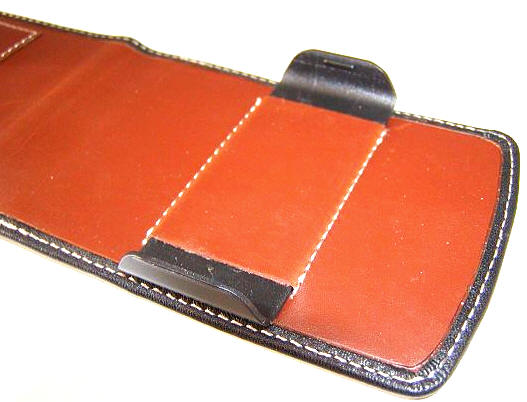 Since the bottom of the T is left completely free, it is no problem at all to
slide it out and insert it directly into the charging/syncing cradle. This will
be good news for those of you that hate removing your PDA from a case for these
necessary functions. The bad news is that there is no access to the reset button
when the PDA is in the case – so you will have to remove the T when a reset is
needed.
There is one major trade off with this case. Since you are allowed such easy
access to the PDA, you have to live with the fact that the bottom, corners, and
sides of the T are exposed. This case offers very little if any protection from
falls; in fact the only real protection it offers is in the area of the screen
and back. I like to think of it as the flip-lid that should have come with the T
in the first place.
Caveats aside, I really like this case and when my T is not in the
Proporta, I keep it in the Covertec. Of
course, I would love it if it were available in other colors than just black. A
deep forest green or a bright red would really make my day!
☺
Price: $39.95
Pros:
Clips into the slots on the side of the T – no Velcro, no cradle, pretty cool!
Slots for two SD/MMC cards
You can hot-sync your T while it's in this case
Cons:
PDA is exposed on 3 sides
PDA must be removed from case for resets
Product Information
Price:
39.95
Manufacturer:
Covertec
Pros:

Clips into the slots on the side of the T - no Velcro, no cradle, pretty cool!
Slots for two SD/MMC cards
You can hot-sync your T while it's in this case

Cons:

PDA is exposed on 3 sides
PDA must be removed from case for resets