We use affiliate links. If you buy something through the links on this page, we may earn a commission at no cost to you. Learn more.
Product Requirements:
Device:
Compaq iPAQ 3800 series
HandheldPlanet, the people that
brought you the iPAQ Omnicase are now
offering a new iPAQ case. This case fits the 3800 series iPAQ without expansion
sleeves. There is also a version available for the 3800 series with the PC
Sleeve for the same price. The Flip-Top (052) case is a Vaja-esque slipper case
available in black leather with or without a belt-clip. I was sent the belt-clip
version.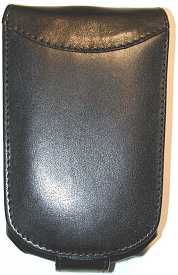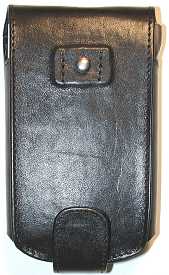 Although this case is in the same style as Vaja cases, it differs from the
3800 series Vaja offering in a couple
ways. The main cutout is more like the
Piel Frama 3800 case than the Vaja. It is one large opening that
accommodates the display, application and joy pad buttons. Above the holster,
you have ample access to the power button and speaker.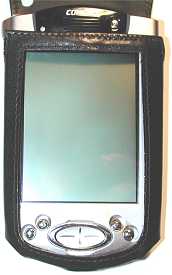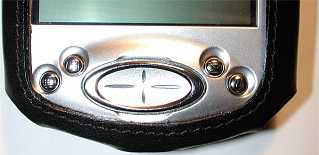 The screen cover has a slight stiffener sewn into it to keep it rigid.
Although not as rigid as either the Piel Frama or Vaja, the cover is padded and
should offer adequate protection when closed. On the inside of the cover there
are 2 card slots with one larger slot behind them. A small cutout in the cover
allows you to use your headphones while it is closed. The cover is held closed
with a strong snap.

The bottom of the case has a cutout for the serial port and reset hole.
Although the HandheldPlanet website suggests that this case is sync-able, I was
unable to do so with the cradle. Using a cable works just fine though.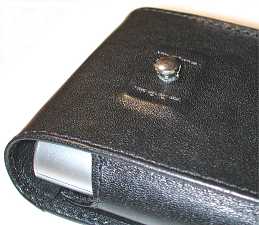 The back of the case is plain except for a small metal belt-clip stud sewn into it. The
stud and belt-clip are identical to the type used on older Vaja cases.
The Flip-Top (052) is well made, looks nice and will keep your 3800 series
iPAQ protected from everyday abuse. Comparing it to the Piel Frama and Vaja
cases, the Frama is more expensive and I still lean towards the Vaja as my
favorite. The Vaja is also more expensive, but has just a bit more of a
quality feel to the workmanship and materials. Sometimes Vaja cases take awhile
to order though, so if you don't mind having only one color choice: black, the
Flip-Top is a good case and a good choice.
Price: $29.95 ($34.95 with belt-clip)
Pros:
One large cutout for the display and buttons
Cons:
Must remove to sync and charge in cradle
Product Information
| | |
| --- | --- |
| Price: | 29.95 |
| Manufacturer: | Handheld Planet |
| Pros: | One large cutout for the display and buttons |
| Cons: | Must remove to sync and charge in cradle |