We use affiliate links. If you buy something through the links on this page, we may earn a commission at no cost to you. Learn more.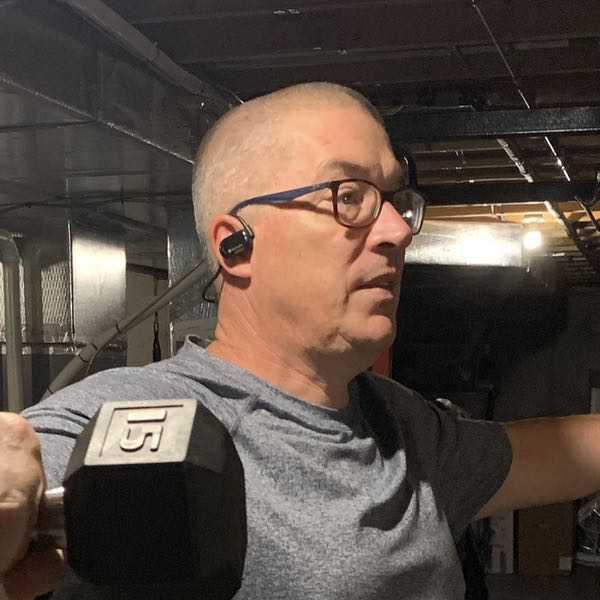 REVIEW – Can you get decent workout earbuds on a budget? That's the promise that the MeloAudio K7 Air Conduction Headphones are looking to deliver. These air conduction style earbuds are lightweight, water resistant, and promise great sound as well as battery life. How do they do in practice? To the review!
What is it?
MeloAudio K7 Air Conduction Headphones are lightweight wireless air conduction headphones — the speakers project the sound into your ear rather than sitting in your ear canal.
What's in the box?
You'll get the MeloAudio K7 Air Conduction Headphones, a storage bag, and two charging cables.
Hardware specs
0.58 ounce total weight
10 hours of play time
1.5 hour fast charging
IPX5 Water Resistance
IOS and Android Compatible
Active Noise Cancelling Technology
Design and features
The MeloAudio K7 Air Conduction headphones consist of a pair of compact black pods connected by a rubber-coated wire that loops behind your ears and around the back of your head. The whole rig weighs in at less than an ounce!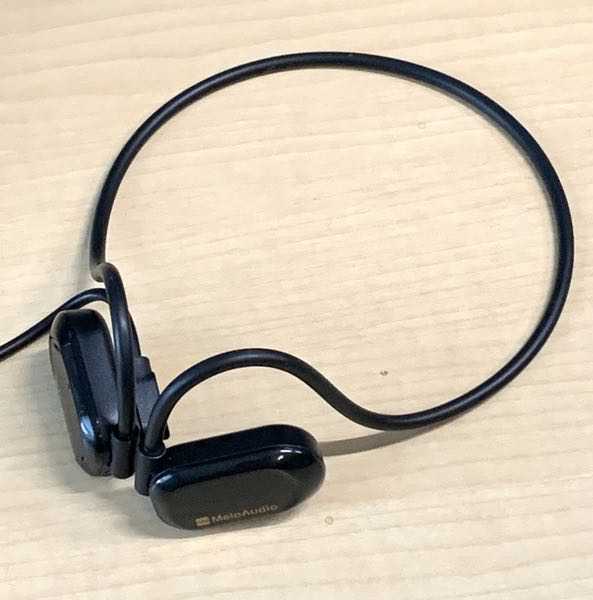 The "airbuds" themselves leverage "air conduction" technology that projects the audio into your ears from those speaker points (the gold bits) shown below.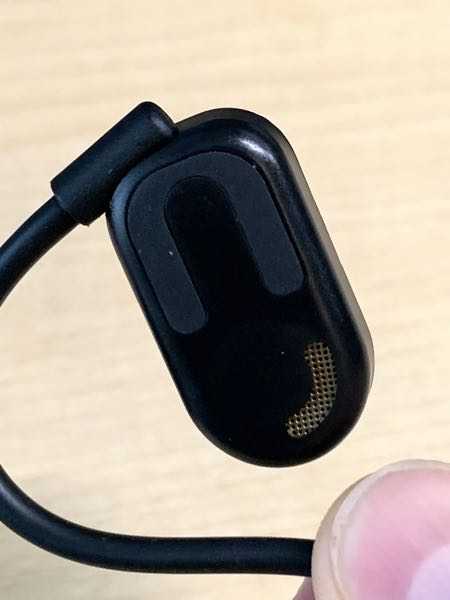 Here's a shot from the outside of the pod. They look good, don't they? Those external gold points are microphones that support call mode and include sensors to support passive noise-canceling technology.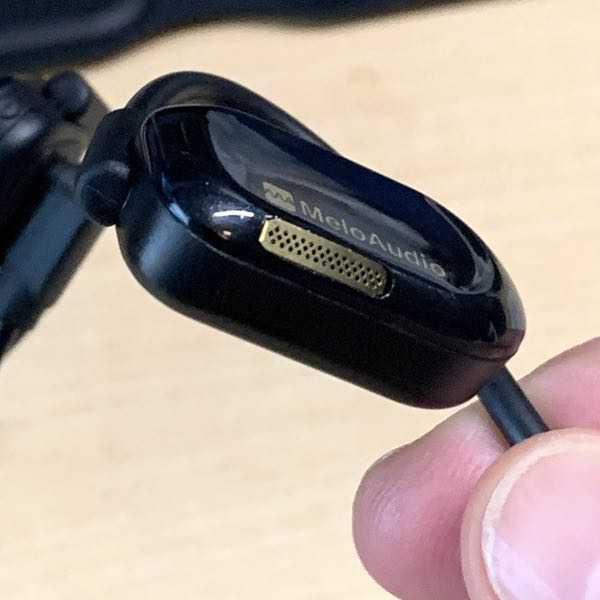 Controls for the unit are found on the right-hand pod. There's a tiny button on the underside of the pod that's your main controller (power on/off, phone answering/hangup, voice activation) and a secondary tiny button on the front of the pod that is used in combination with the main button for additional functions like volume up/down, next/previous song, etc.).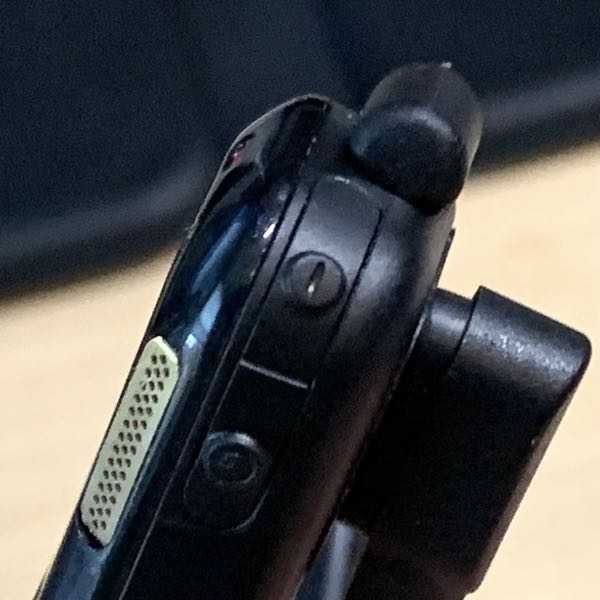 The well-designed instruction sheet provides clear illustrations for how to use the different functions in multiple languages.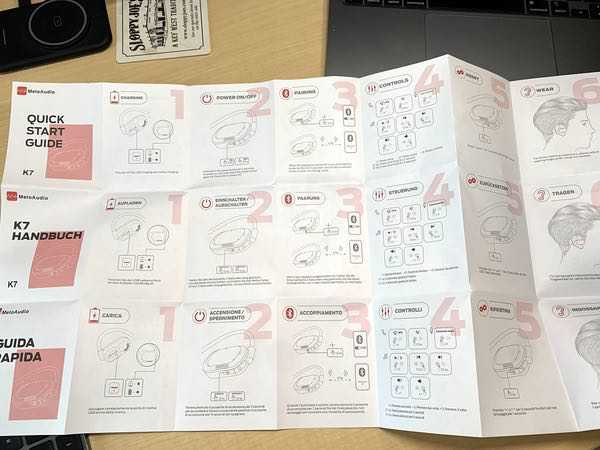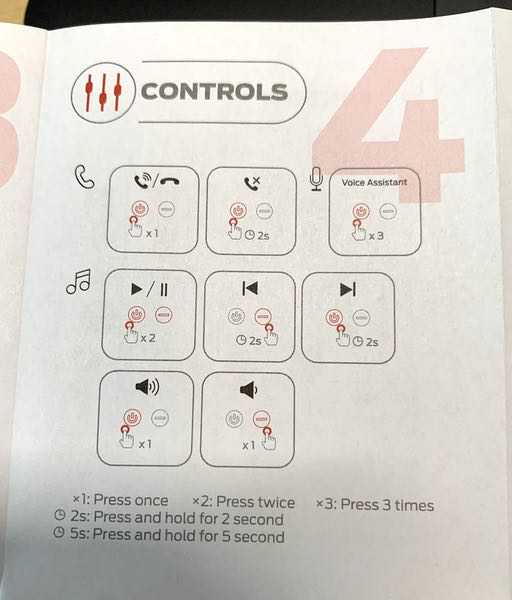 The MeloAudio K7 Air Conduction headphones use a proprietary magnetic charging cable powered by a USB-A plug. MeloAudio thoughtfully provides two cables so you have a backup if needed.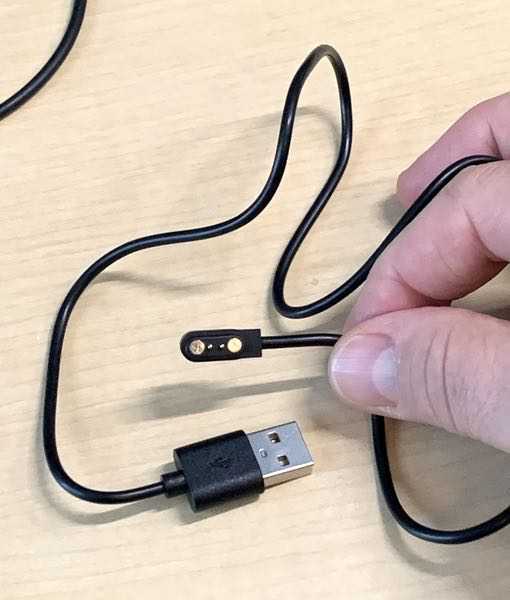 The magnetic port snaps into place at the matching points on the earbuds, and stays put even if the earbuds get bumped around.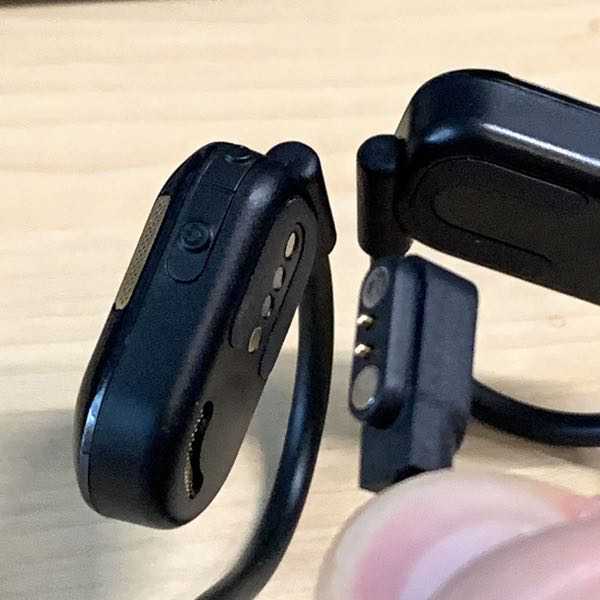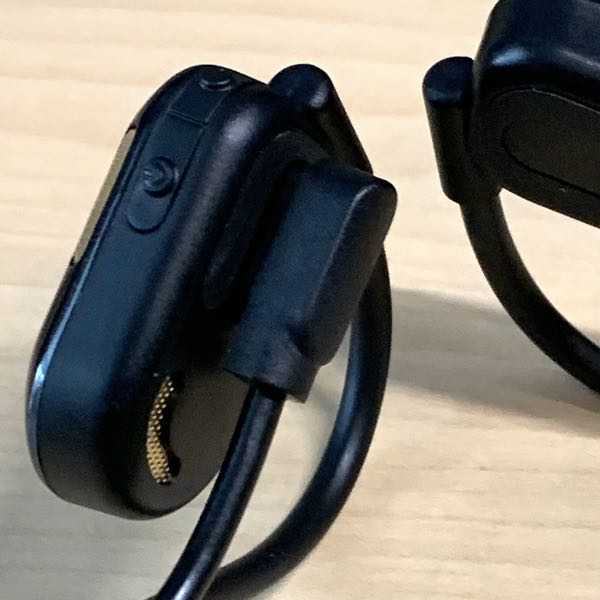 That red indicator tells you that the buds are charging, and turns to blue when the buds are fully powered. MeloAudio claims that the earbuds charge in 1,5 hours, and carry a 10 hour playtime before requiring more juice.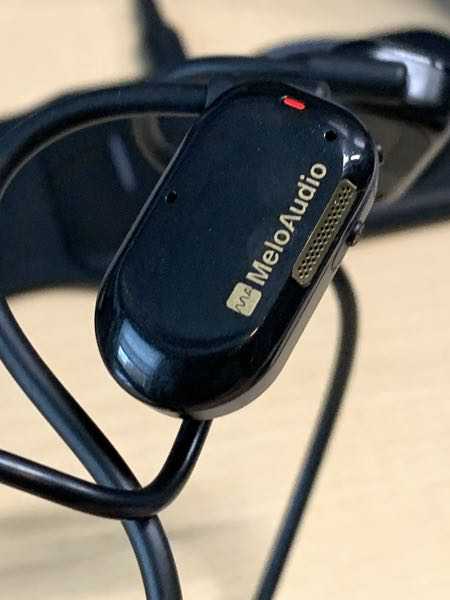 The earbuds use a set of tones to indicate when the unit is powering up, paired, and powering down. You'll also see the light flash blue/red when the earbuds are turned on, but there is no correlated indicator for powering off.
You'll also get a storage bag with your purchase. It's a basic cloth bag that doesn't have any padding or closure, but it will keep your cables & earbuds together when not in use.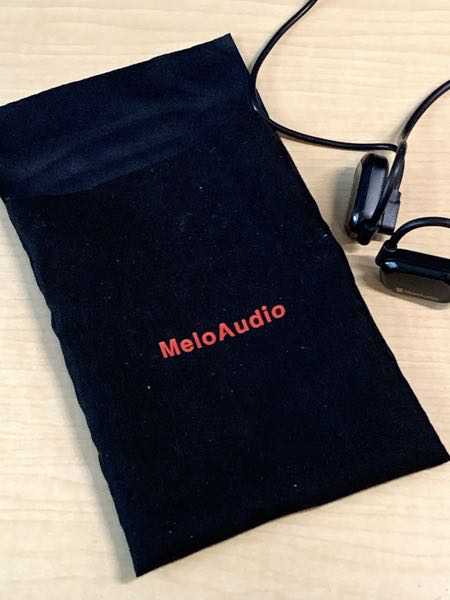 The MaloAudio K7 Air Conduction Headphones are also IPX5 water resistant, which means that can take some water. You can't submerge them, but they'll be fine if you get caught running or cycling in the rain.
Performance
The MeloAudio K7 Air Conduction Headphones are ridiculously lightweight and comfortable, and this may be the strongest part of the overall design. The rubberized wire frame is flexible enough to fit a variety of head sizes while still staying in place during all kinds of physical activity. At a ridiculously light weight of less than an ounce (in total!) you barely feel them.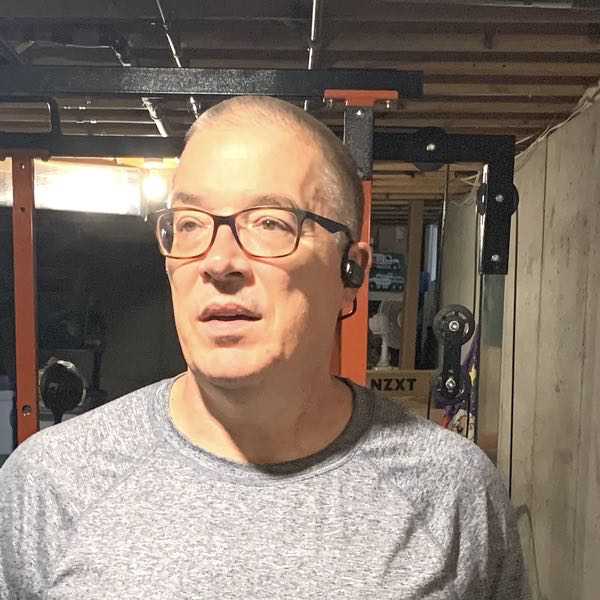 Sound quality is also excellent. Air conduction headphones by their nature allow a lot of ambient noise, and I don't know that the passive noise canceling as advertised is particularly effective compared to other units I have tested. But the sound quality overall is very good, and the volume range is good enough to drown out most background noise unless you are in particularly loud spaces. Call quality is also excellent with no issues to report based on my tests.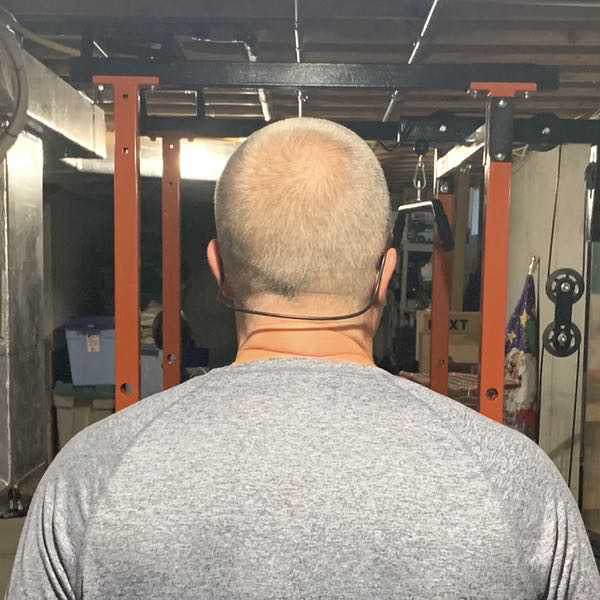 I'm not a big fan of the controls. Having actual buttons is great for tactile feedback, but combining all the functions along with combinations of taps and tap/holds can be frustrating. This is particularly challenging because the buttons are both on the same pod and nested right against each other, so I have had a habit of hitting the wrong button if I am in the middle of strenuous exercise. I usually just manage the basics from my phone.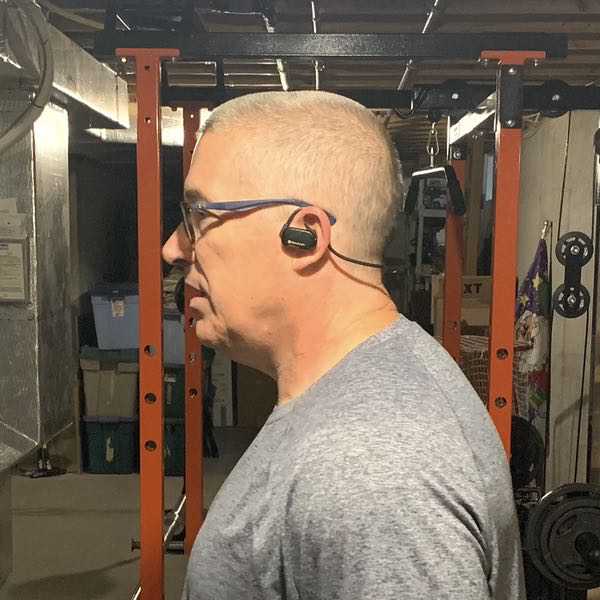 The biggest issue that I have found is the battery life. MeloAudio claims that the battery provides 10 hours of playtime at 80% volume and a 1.5 hour charge time. I found that the battery life on my unit is inconsistent. I've had a number of situations where I have attempted to power up the earbuds and found a dead battery despite low or no usage, especially if they have sat for a few days. I'm also not seeing 10 hours of play time under optimal conditions… more like 4-5 hours. I'm not sure if this is because the unit isn't powering down properly or what, but I could not find a repeatable pattern in my testing.
Last nitpick is minor but important: MeloAudio includes a thin fabric pouch for the earbuds and cables, but that's not protective enough in my opinion for travel. I'd prefer a more rugged case. It's probably a compromise given the low price of the earbuds, but I would not travel with these for fear of breaking them in my bag.
What I like
Super lightweight and comfortable
Excellent sound quality
Two charging cables included in the package
What I'd change
Controls could be more intuitive
Battery life seems to have degraded quickly in my tests
Would prefer a better storage solution for travel
Final thoughts
The MeloAudio K7 Air Conduction Headphones are really an excellent value for active users… if you understand that you get what you pay for. The lightweight comfort, IPX5 waterproofing, and secure fit make them great for indoor and outdoor activities. The sound quality is on par with similar style headphones I have tested that cost much more. On the flip side, the controls are less intuitive than I would like & the battery issue can be irritating. Coupled that with the lack of a good protective case and I would not recommend these earbuds for travel. They're great for local use, but I would not rely on them as my only option if I was on the road.
Price: $39.99
Where to buy: Buy them at MeloAudio
Source: The sample of this product was provided by MeloAudio.