We use affiliate links. If you buy something through the links on this page, we may earn a commission at no cost to you. Learn more.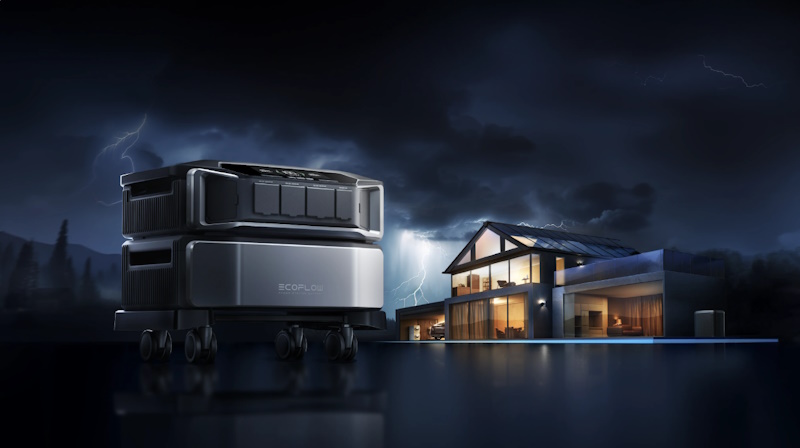 NEWS – We are in a new technology era in the world where technological advances are not only pushing the boundaries to create the impossible but also providing new sustainable options to preserve our world. One such industry is the ECO industry which has been pushing the limits of what is available as an alternative/off-the-grid source of power for your home and all of your power needs. One such company is EcoFlow. Ecoflow has numerous power options to provide a tailored solution including, inverters, solar panels, breaker panels, etc. Until now, their flagship inverter that has been used as a part of a whole-house power solution has been the Ecoflow DELTA Pro.
But, that was just a taste of what they were shooting for. Enter the EcoFlow DELTA Pro Ultra which is their most powerful solution to date. The DELTA Pro Ultra is scalable from one battery of 7kWh, all the way to 15. It multiplies the energy to an incredible 90kWh which for many households would be more than adequate for over 30 days of power.
One inverter has an exceptional 7200W output, peaking at 10.8kW for 10 seconds, allowing you to run almost any household appliance. If you pair it with the Smart Home Panel 2 and triple the inverters you can achieve an incredible 21.6kW AC output.
In addition, the design includes several outlets including a 30A socket, and allows you to customize your power source including flexible solar system charging options.
The EcoFlow DELTA Pro Ultra will be launching on January 9, 2024. Until then, you can head over to the EcoFlow website for more information and you can also purchase an EcoFlow DELTA Pro Ultra discount code for $300 to get the lowest early bird price.
Also be sure to check out all of our Ecoflow reviews.