We use affiliate links. If you buy something through the links on this page, we may earn a commission at no cost to you. Learn more.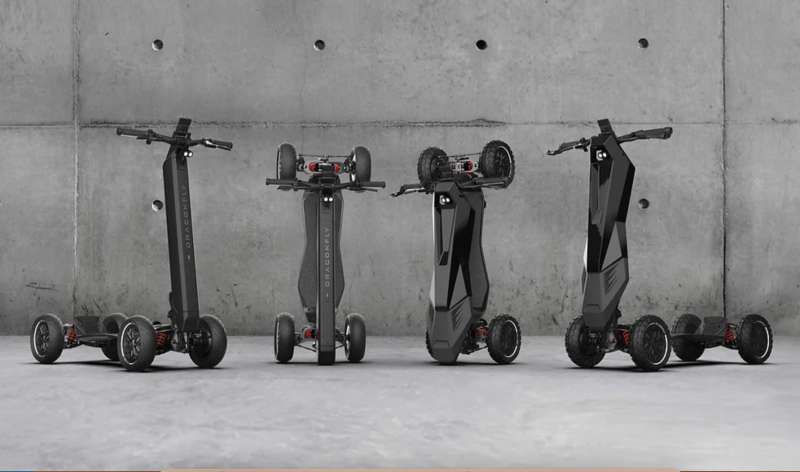 NEWS – If you've been tempted by the convenience of using an electric scooter, but you miss the stability and power of a segway,  the Dragonfly scooter might be for you.
The Dragonfly is a new kind of electric scooter with a patented 3-D steering system that makes it more fun to ride than traditional electric scooters.  You can lean into curves and tilt your body to steer, kind of like carving on a snowboard.  With a carbon fiber or aluminum deck and adjustable hydraulic suspension, you can have a very smooth ride in the city, but you can also off-road the Dragonfly because it can handle a wide variety of terrain.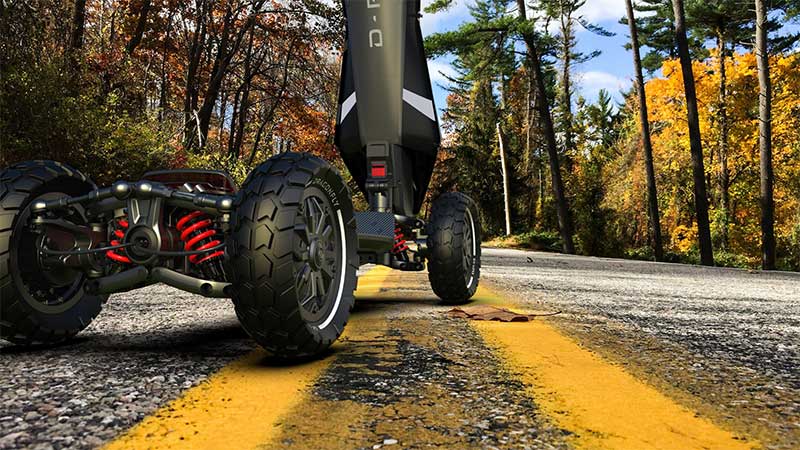 The Dragonfly also doubles down on the wheels, which offer far more stability than a traditional scooter, and two motors allows it to maintain speeds of up to 25mph or up to 32mph off-road.  It has a range of up to 50 miles.  Adjustable torque allows you to level up the power as you are a more skilled rider.
The scooter comes shipped with a complete set of tools to maintain the vehicle, and the website features a wide variety of accessories and replacement parts.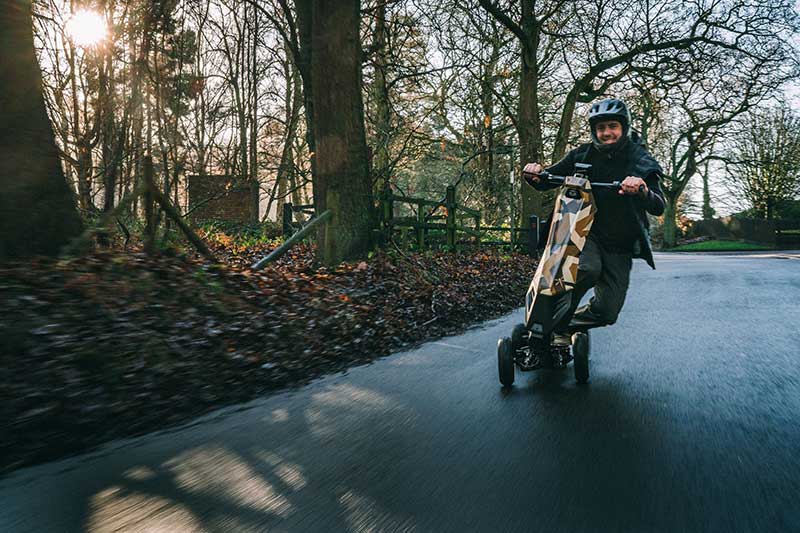 The creator of the Dragonfly, Jez Williman, said his own knee surgery led him to design the Dragonfly out of a need for vertical mobility that was also safe and fun.
The Dragonfly is available to order now starting at $3995.  A variety of financing options are available directly from Dragonfly.