We use affiliate links. If you buy something through the links on this page, we may earn a commission at no cost to you. Learn more.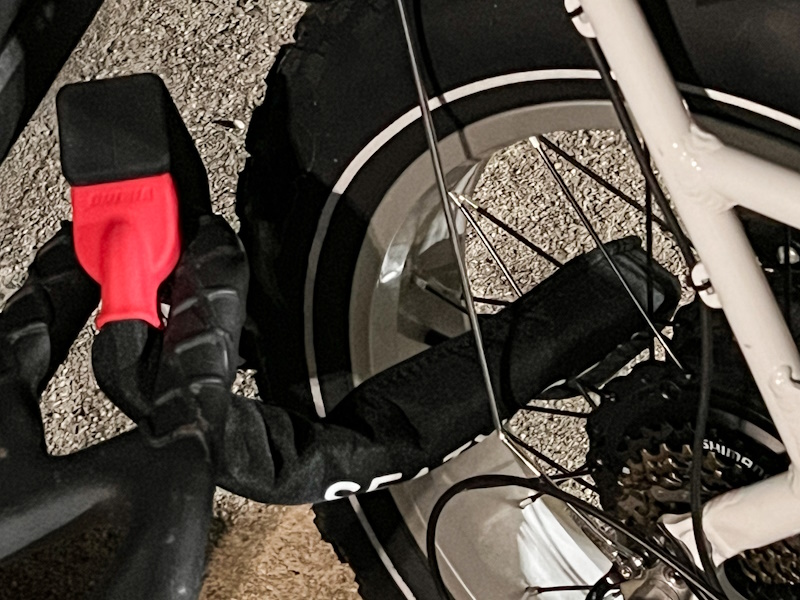 REVIEW – I have several bikes that I ride and enjoy as a part of my "keeping healthy" routine. I especially like to ride in the 40o0 acre Nature Preserve not far from my home and I must say that it is usually safe. However, this is New York, and resting your bike somewhere for a few minutes while you relax or wander a bit to take some photos is all the time it would take for someone to run off with it. Also, I know that many folks ride their bikes to work and have to lock them outside of the buildings because bikes are not allowed inside. This is especially so for e-bikes. Criminals have become very proficient at cutting cheesy locks, so what you need as a cyclist is a strong, beefy chain with a credible lock. Enter the Seatylock Viking Bike Lock Chain.
What is it?
The Seatylock Viking Gold Bike Lock Chain is a patented solid and secure anti-theft motorcycle and bike lock that is heavy-duty and provides maximum security.
What's in the box?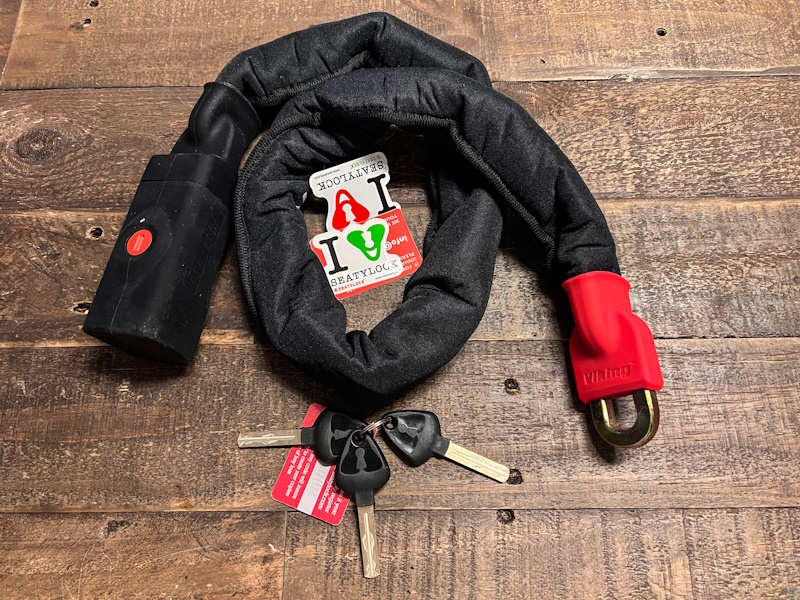 1 x Seatylock Viking Bike Lock Chain
3 x Key
Hardware specs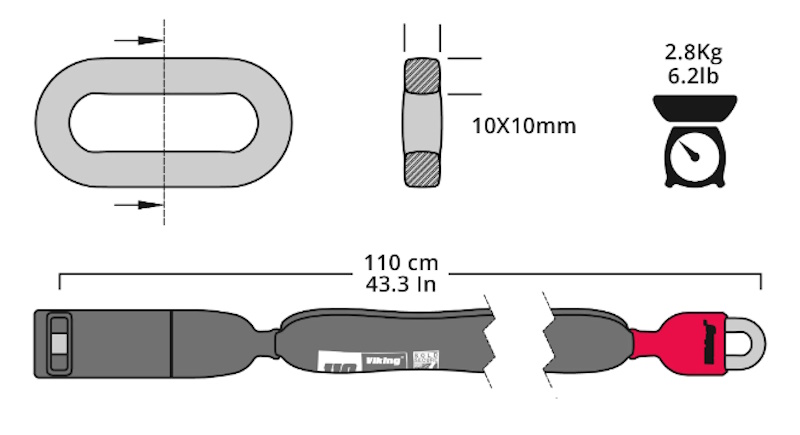 Hardened Steel + Silicon Cover & Neoprene Sleeve
Design and features
17/18 APPROVED ULTIMATE SOLD SECURE GOLD – Maximum Security Protective Bike Chain Lock. Super Strong Antitheft Guard System Bike Lock Chain for City Outdoor & Urban Cycling. Automotive-Like Safe Keys
3-YEAR WARRANTY BIKE LOCKS HEAVY DUTY ANTI THEFT – Hardened Steel Anti Cut Bike Locks with Key for Bolt Cutter Drill & Saw Attacks. Solid Hard Master Bike Chain Locks Safety Gear for Motorcycles E-Bikes & Scooters
PATENTED MAGNETIC CLOSURE – Smart Design Bicycle Locks with Magnetic Close Function for Easy Locking. Waterproof Weatherproof No Corrosion 10MM Metal Links Bicycle Lock Chain for Outside & Indoor Use
EXTRA DURABLE BICYCLE LOCK – Rust Resistant UV Protected Neoprene Cover Sleeve & Silicone Polymer Coated Components for Professional Bike Frame Protection. Masterlock Chainlock Heavy Duty Bike Lock.
AUTOMATIC KEYHOLE SHUTTER – Dust Dirt Rain WaterProof Pro Equipment. Weather Proof Tamper Prevention Tool Bicycle Accessory. Best Bike Lock. Portable Motorcycle Locks Heavy Duty Anti Theft
The Seatylock Viking Gold Bike Lock Chain is a hefty bike chain that comes in 3 lengths and with 3 keys. It features a cut resistant covering over the chain and silicone covers at both of the locking ends.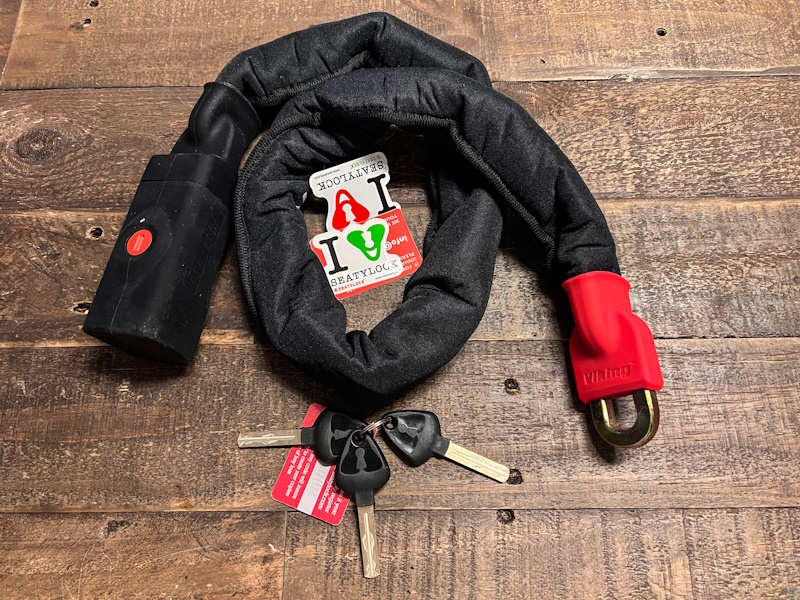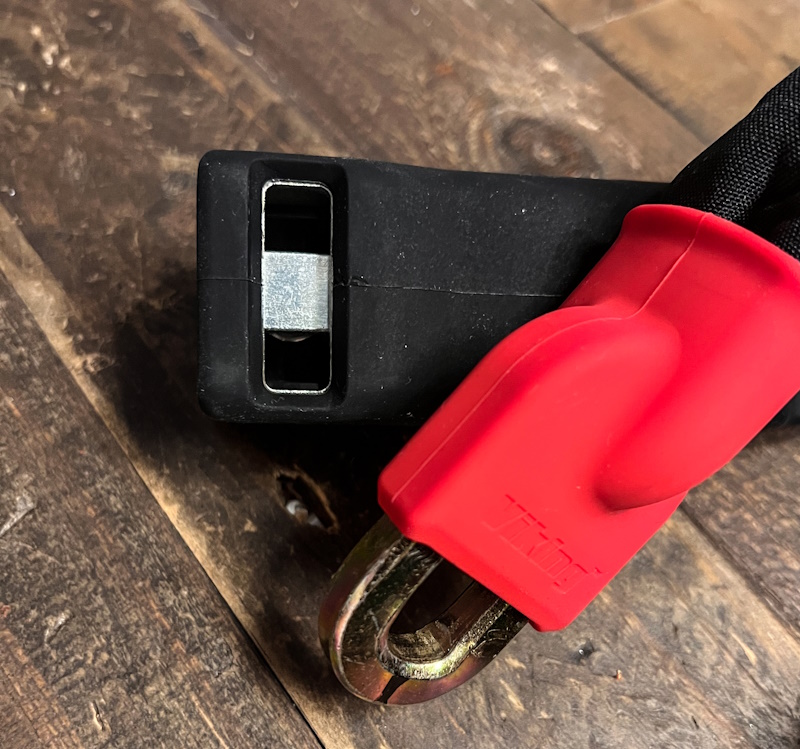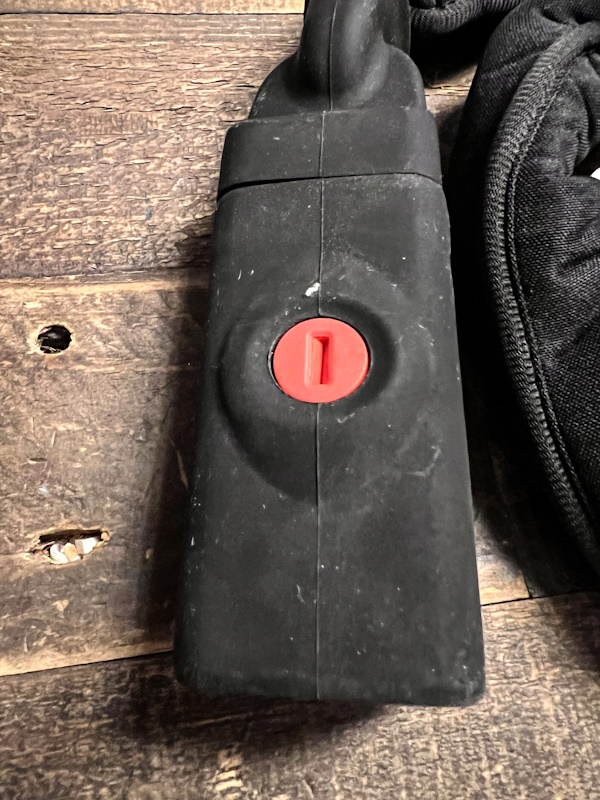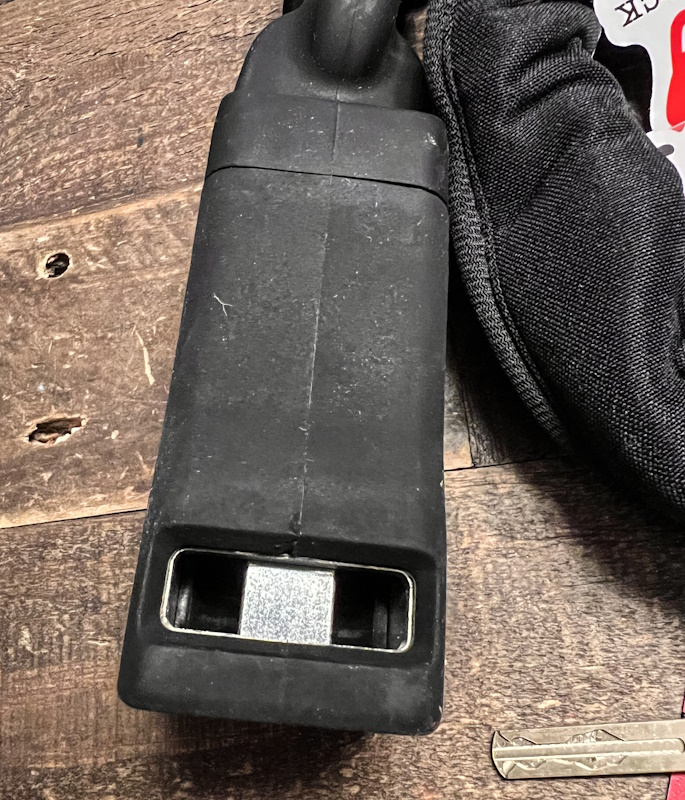 Performance
The Seatylock Viking Gold Bike Lock comes with 3 keys and the lock works extremely well. I can easily say that once locked, it would be very difficult to even attempt to pry open the lock. The chain itself is covered in a material that is difficult to cut, and both ends of the chain have weatherproofing silicone covers. Overall it is quite hefty and feels like it will be difficult to defeat. It comes in 3 lengths, and I found that the 43.5″ circumference is a good length even for my e-bike with fat tires.  The following video provides more information about this bike lock:
What I like
Seriously well built
Nice hefty feel
Solid lock connection
Options for length
It comes with 3 keys
What I'd change
Final thoughts
The Seatylock Viking Bike Lock Chain is seriously beefy and makes me feel that I have added a superior level of security to my bike. The locking mechanism works well and the coverage of both the chain and the locking parts is great. Well done!
Price: $105.00
Where to buy: Amazon, Seatylock
Source: The sample of this product was provided by Seatylock.