We use affiliate links. If you buy something through the links on this page, we may earn a commission at no cost to you. Learn more.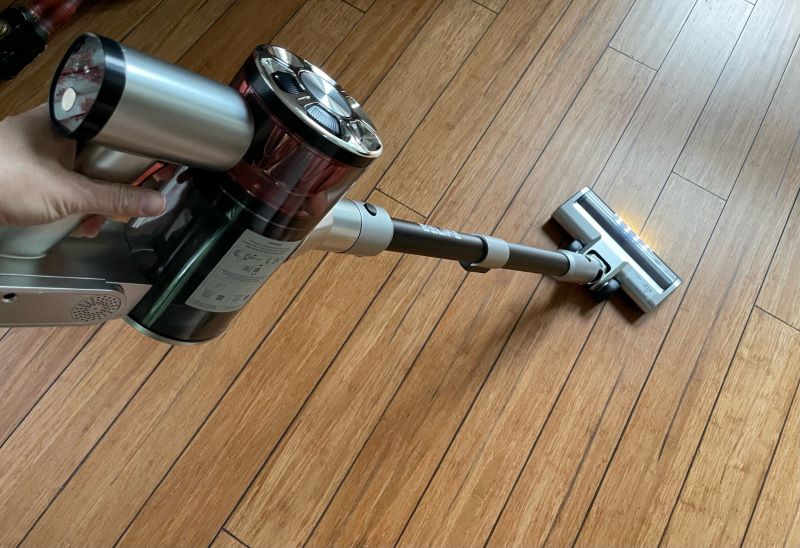 REVIEW – With two dogs and two teenagers, I spend a lot of time vacuuming. My robotic vacuum is programmed to clean once a day, but I also find it helpful to have a cordless stick vacuum handy for quick clean-ups, stairs, my car, and hard-to-reach spots. Let's see if the Belife cordless vacuum fits the bill.
What is it?
The Belife cordless vacuum cleaner is a rechargeable stick vacuum with three brush heads, adjustable length, and a wall mount.
What's in the box?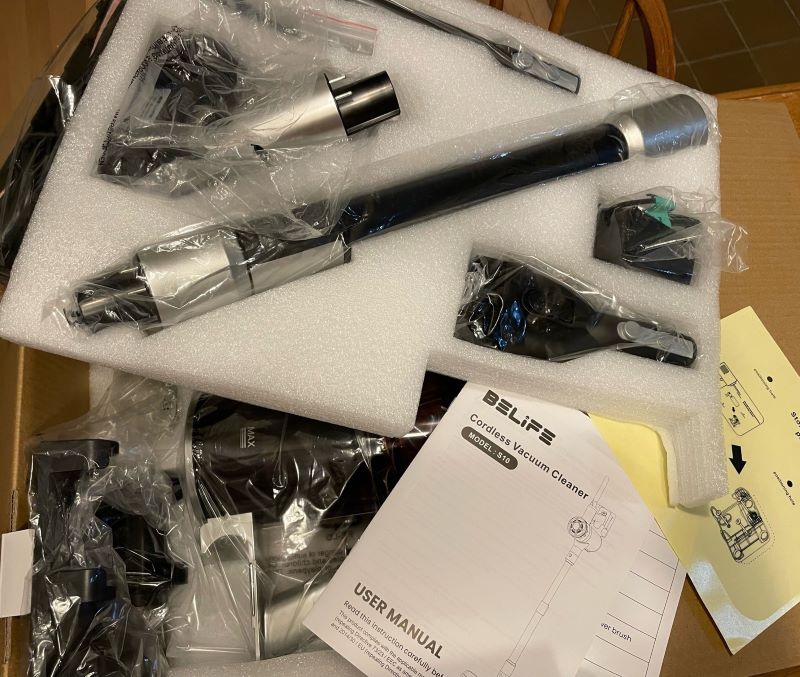 Belife cordless vacuum cleaner
Motorized floor brush
Dust brush tool
Extension rod
Wall mount dock and positioning sticker
Power adapter
Hepa filter
Cleaning tool
Hardware specs
Capacity: 0.8 Liters

Runtime: 40 minutes
Charging time: 4.5 Hours
Working time: 12-40 minutes
Model: USBVCS10B
Product dimensions: 10.12″L x 8.66″W x 46.85″H
Battery: Lithium_ion
Noise level: 76 dB
Battery life: 40 minutes
Item Weight 4.85 pounds
Country of origin: China
Model number: USBVCS10B
Dust bin capacity: 0.8 liters
Design and features
Setup
After taking the Belife cordless vacuum cleaner out of the box and removing the packaging, this vacuum snaps together in seconds. It's helpful that the pieces only fit together in one way, with two adapter prongs/holes on one end, and groves on the side.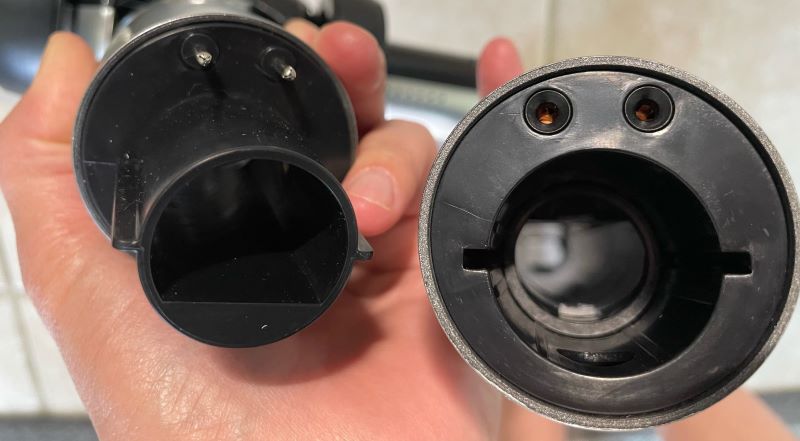 There's a round button on each piece, as well, for easy release.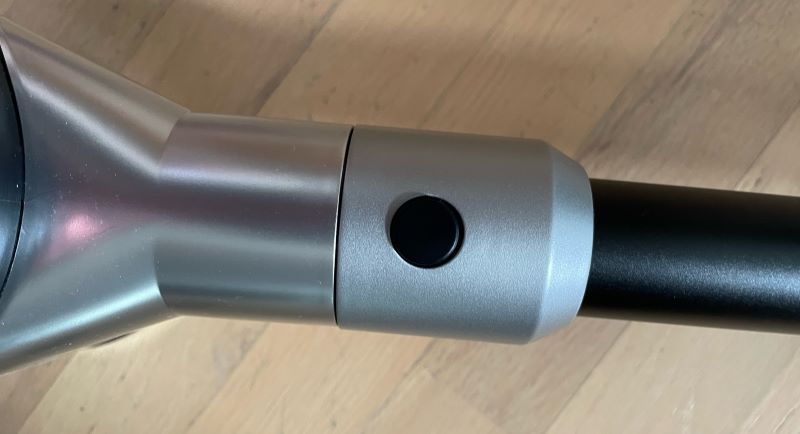 The stick has a slightly different style button, more of a push-in release, that allows you to slide the slick to your desired height. I'm 5'8″ and use this fully extended.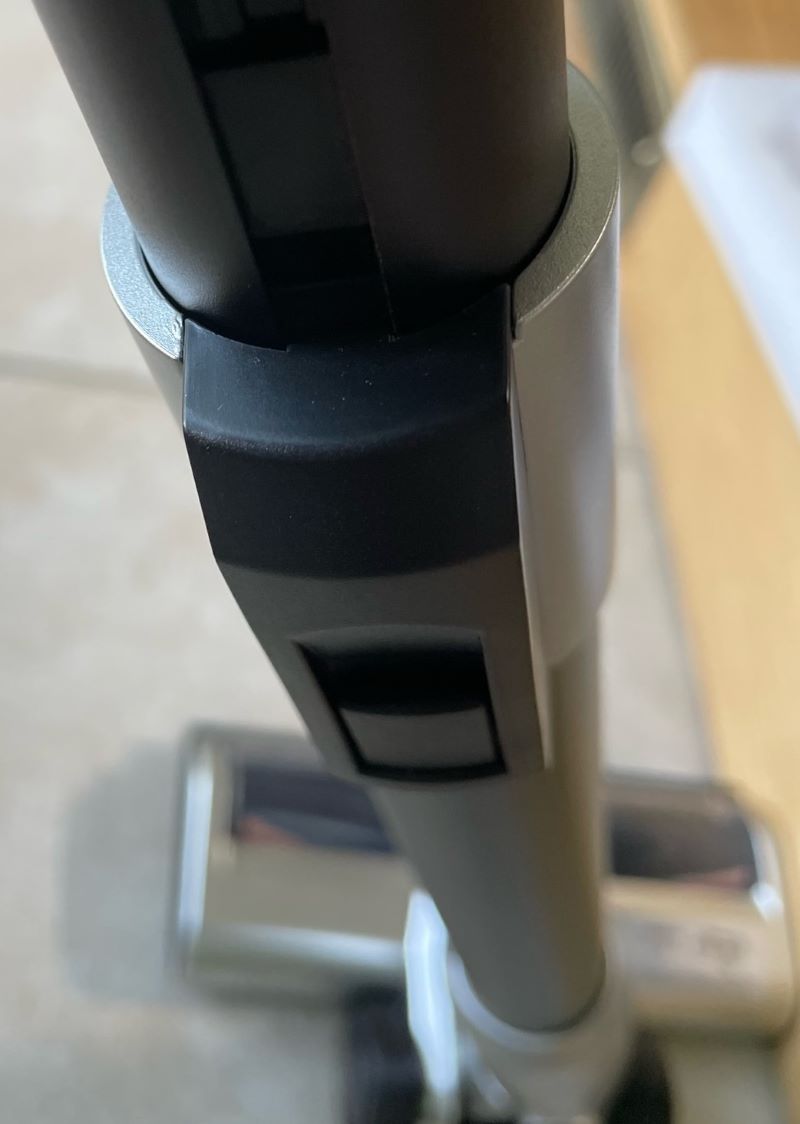 You will also need to slide the battery in place, which is very easy and intuitive.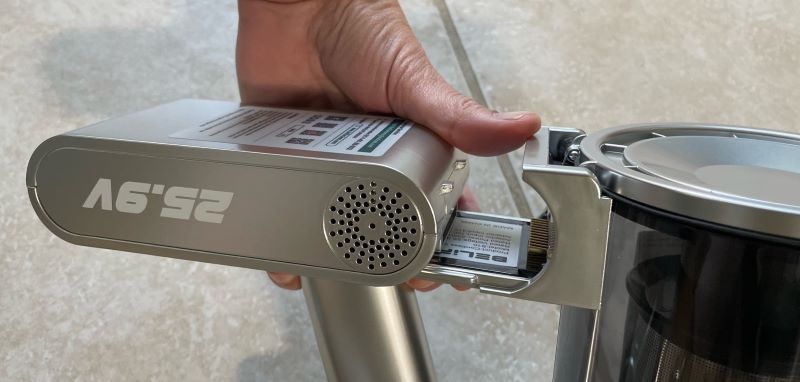 With the pieces together, you just need to charge the Belife cordless vacuum cleaner up before using it. The manual says it takes 4 to 5 hours to charge; when I timed it, it took 4 hours and 35 minutes from zero to full charge, so the manual is spot on.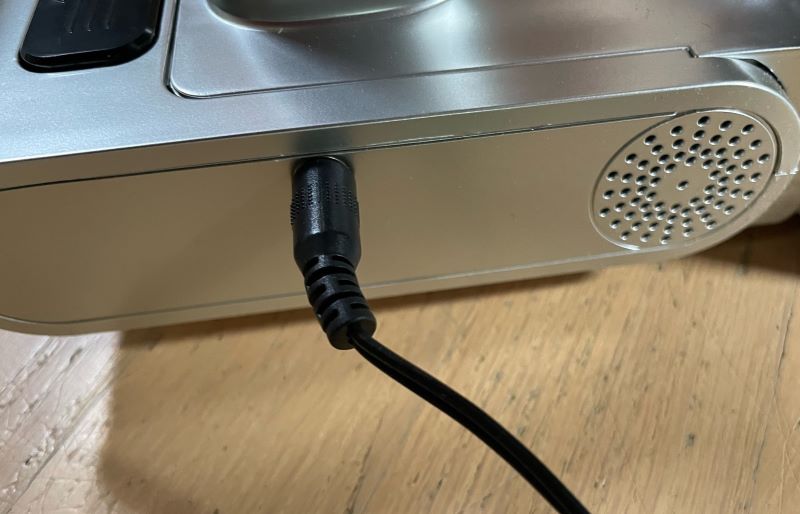 Performance
My favorite part of the Belife cordless vacuum cleaner is that it's very lightweight (less than 5 pounds!) and easy to maneuver. The light at the front of the motorized floor brush is a nice touch, too.
It works well and efficiently. To use it, you just press the red trigger button.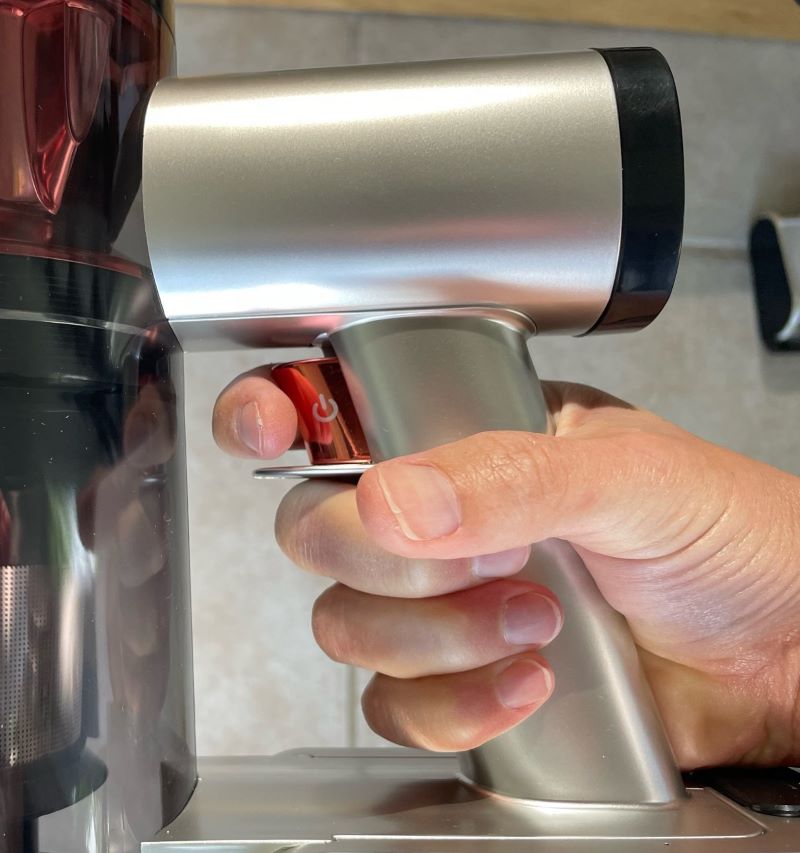 You can change the setting between Max and Min with the button on the display. It's easy to do this while vacuuming, as your pointer finger is on the power button, you can use your thumb to adjust the speed.  I almost always use Max and only Max, but that's the case for every vacuum I use, since my dogs' hair and dust bunnies seem to require it.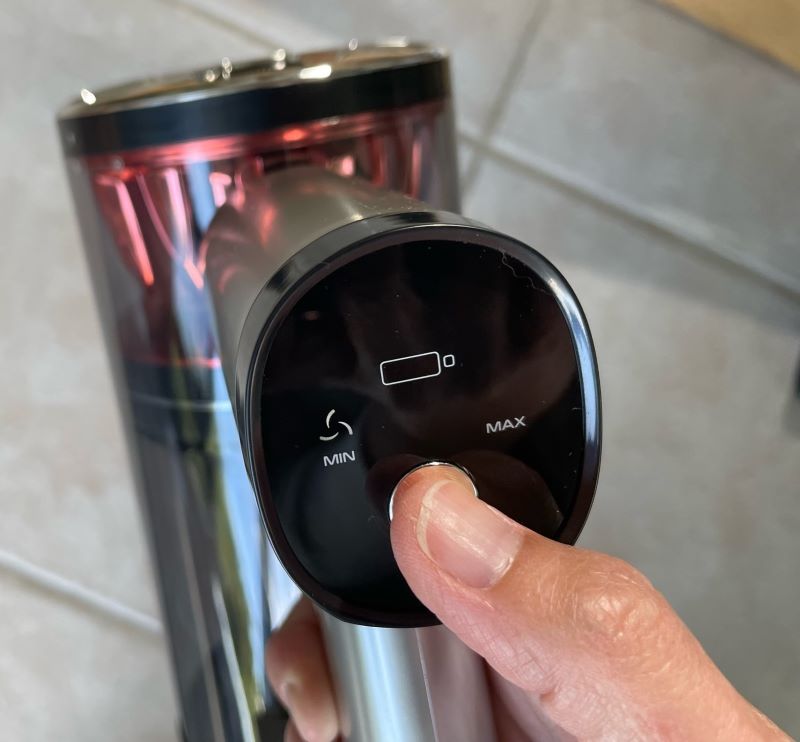 As you're vacuuming, you can see when you're battery is running low, and it will start flashing before it dies.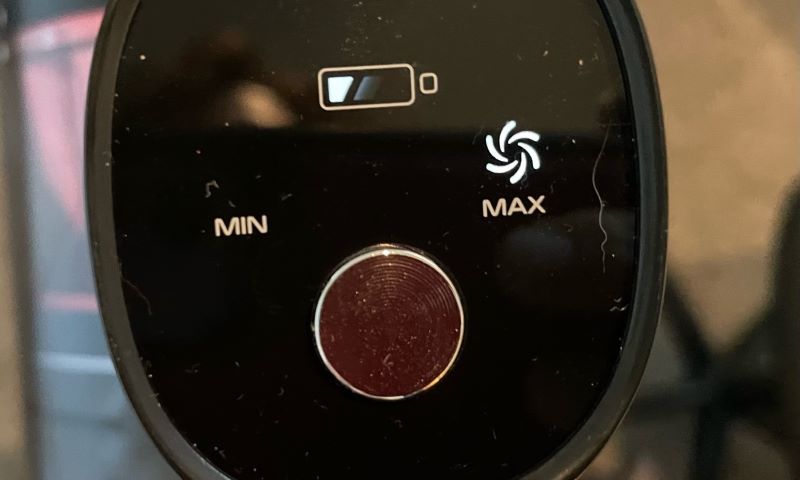 From fully charged to zero battery, it lasted for 12 minutes and 20 seconds on Max. That makes it great for stairs, furniture, car cleaning or a quick clean-up. However, you probably can't clean your entire home that fast. If your house is cleaner than mine, you might be able to get away with the minimum setting to prolong the battery life.
I appreciate the crevice tool for tough corners and the annoying gaps between my appliances.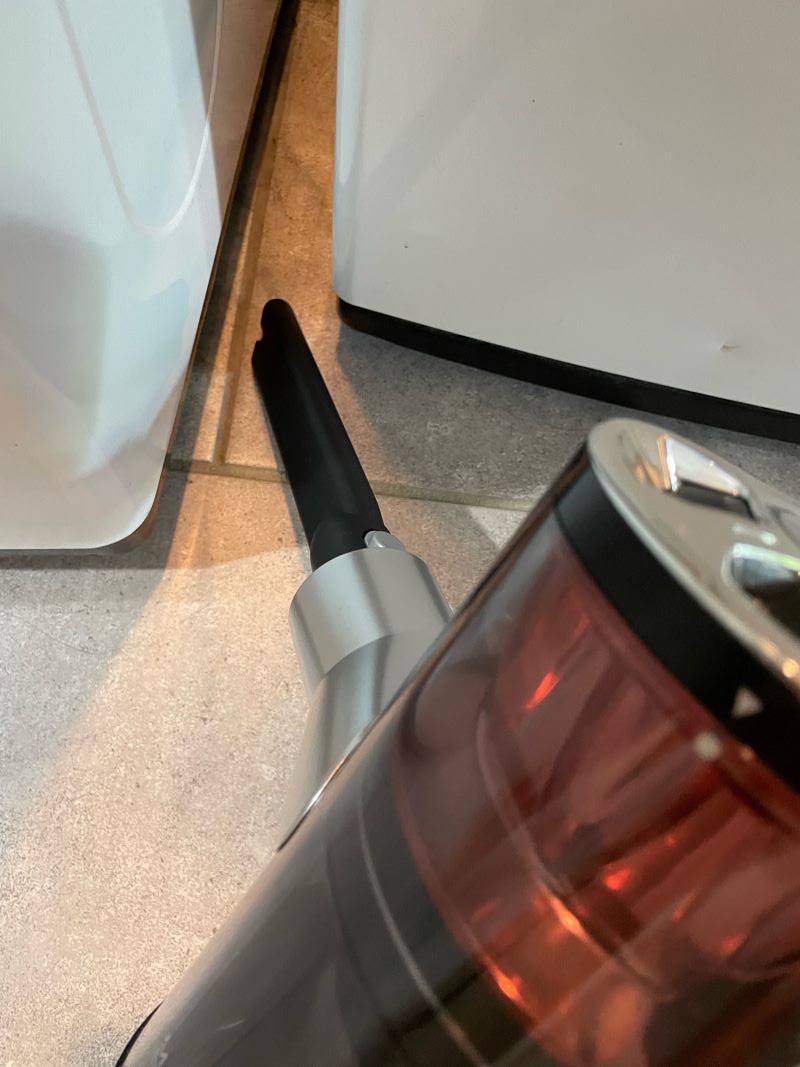 I also liked the crevice tool for the narrow gap between my car door and seats.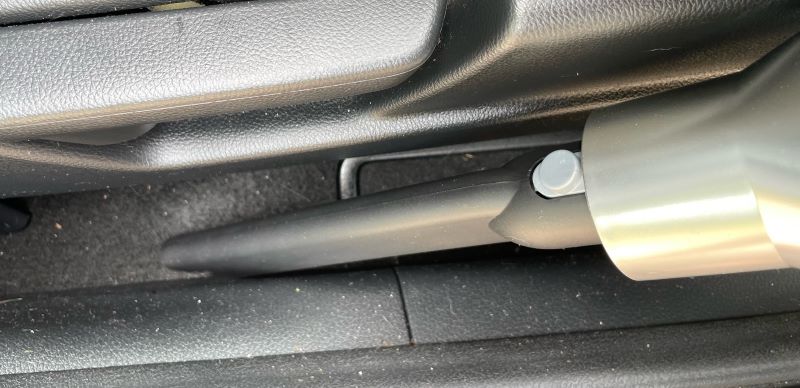 The dust brush is great for furniture, stairs, and my car.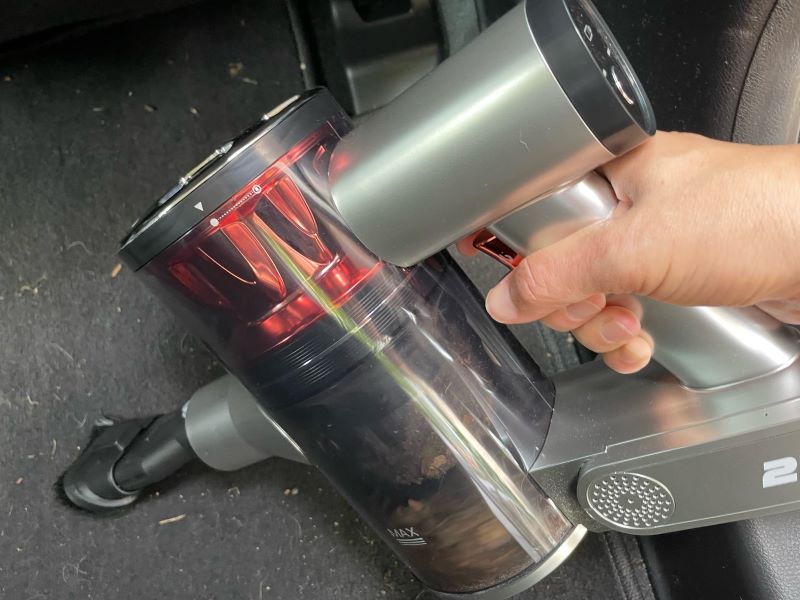 However, the floor brush works for stairs and furniture in a pinch, too, since it's so light and easy to move. I found the floor brush worked best on my hard floors and thinner rugs, and not as well on my thicker carpets.
The Belife cordless vacuum cleaner is easy to empty, with a little latch on the canister that triggers the back to pop open, and you can empty it directly into the trash. If it's really full or getting gunky, you can turn the filter/filter mask to release that and clean it. You can rinse the HEPA filter in cold water (completely dry before re-installing), and it also comes with a replacement filter as well.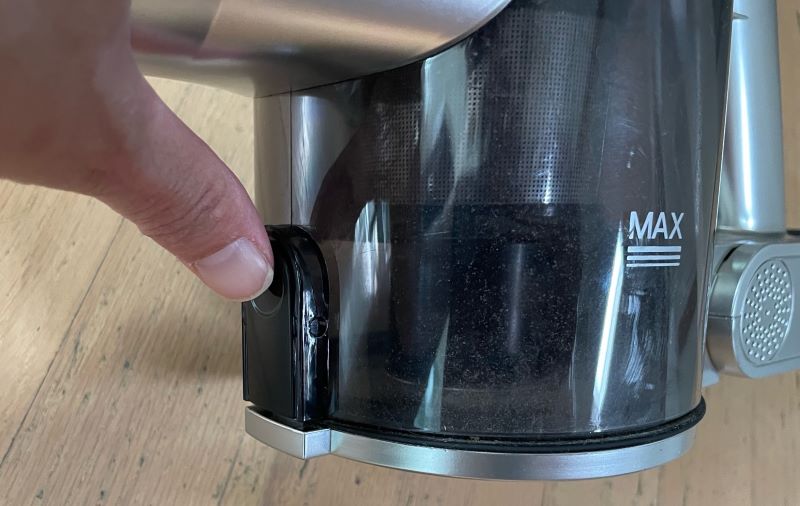 Overall, I think that the Belife cordless vacuum cleaner is a great tool, for a very good price, to have around the house.
What I like
Lightweight
Easy and intuitive to use
What I'd change
Longer battery life on Max setting
Final thoughts
The Belife cordless vacuum cleaner is a convenient cleaning tool to have around the house for cleaning the floors, furniture, stairs, and cars.  I expect to use it often.
Price: $169.99
Where to buy: Amazon
Source: The sample of this product was provided by Belife.