We use affiliate links. If you buy something through the links on this page, we may earn a commission at no cost to you. Learn more.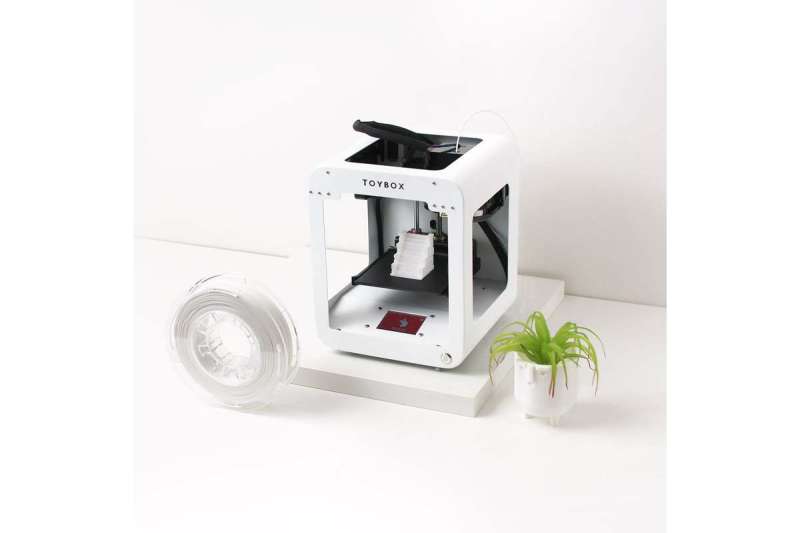 DEAL NEWS – Relive your youth and tap into your creative side with the Toybox 3D Printer Bundle for $298.99 (reg. $419).
Not long ago, the idea of 3D printing was restricted to the industrial sector, as big-name corporations used the technology to mass produce their wares.
Today, almost anyone can use a 3D printer for nearly anything. According to Fortune Business Insights, the global 3D printing market is projected to grow by over $83 billion between 2022 and 2030.
Part of that surge is because 3D printing has become so mainstream. Children can use the machines for fun and exciting projects. Adults can use them to craft a simple sunglass visor clip. The possibilities are endless.
You can also join the 3D printing craze by purchasing this Toybox 3D Printer Starter Bundle for $298.99 (reg. $419).
Distinctly designed as an easy-to-use 3D printer, this device empowers kids and adults. A simple one-touch function controls it, and it pairs with a companion app for enhanced use. While the app unlocks an ever-expanding toy catalog with over 7,000 options, users can tap into their creative sides by drafting and uploading their images.
Fans of DC Comics, the Cartoon Network, Looney Tunes, Seinfeld, and Friends can print 3D images from these beloved titles. Toybox's partnership with Warner Bros. now makes it possible to print character favorites from Batman, Wonder Woman, Superman, and other Warner Bros. icons.
The setup of the Toybox 3D Printer is a breeze. Plug it into an outlet and connect it to WiFi. From there, load the printer food (filament) into its chamber and tap into the companion app. After finding a design you like, you can begin printing.
It ships with eight colors of non-toxic, biodegradable printer filament, making up to 300 toys.
The possibilities are endless with 3D printing. You won't run out of ideas for fun and entertainment with the Toybox 3D Printer Starter Bundle for $298.99 (reg. $419).
Prices subject to change.