We use affiliate links. If you buy something through the links on this page, we may earn a commission at no cost to you. Learn more.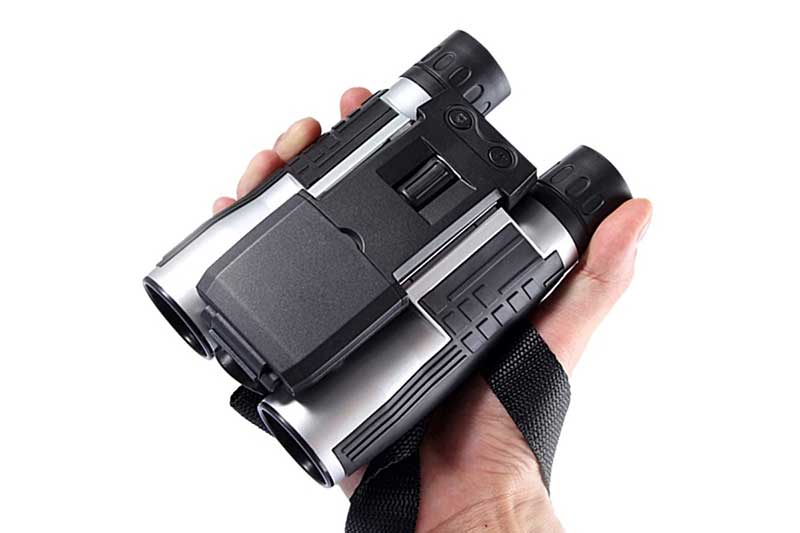 DEAL NEWS – Capture brilliant pictures and video with an eye firmly on the horizon with these HD Digital Camera Binoculars, now on sale at almost $80 off, just $121.99.
With the outdoor days of summer staring us right in the face, there's never been a better time to ensure you're prepared for whatever is ahead during this endlessly fun season.
From the "might not have it, but probably shouldn't live without it" category, a prime set of HD camera binoculars combine the functionality of traditional binoculars with the ability to capture high-definition photos and videos so your best moments are never forgotten.
These HD Digital Camera Binoculars from Mesay are ready to be your summer travel MVP. Whether you're a hunter, a sports fan, or just want to see the world in all its vibrant, vivid glory, this powerhouse is a fabulous entry point, sporting a digital magnification of up to 12 times to see images clearly up to half a mile away.
Packed with game-changing features like precision focus adjustment, anti-reflective coating to keep water out while diffusing too much light, and anti-fog, anti-dust, and anti-shock construction, these binoculars bring every step of your adventuring into a clear, crisp reality.
Plus, you'll have the memories to prove it with photos of up to 5M resolution and videos at full 1080p HD quality. Just train your watchful eye on a low-swirling hawk or at the goal line of a packed football stadium, and the LCD screen helps you capture those brilliant images in stunning detail. It can even hold a TF card with up to 8 GB of storage space so everything can be documented and saved.
Unlike full-sized binoculars that can be over a foot long and feel like you're carrying around a dumbbell, these compact marvels bring similar power in a smaller package. These binoculars are under six inches long and weigh less than a pound, so there's no excuse not to take them virtually everywhere.
These HD Digital Camera Binoculars would usually cost almost $200, but they're on sale now for just $121.99.
Prices subject to change.