We use affiliate links. If you buy something through the links on this page, we may earn a commission at no cost to you. Learn more.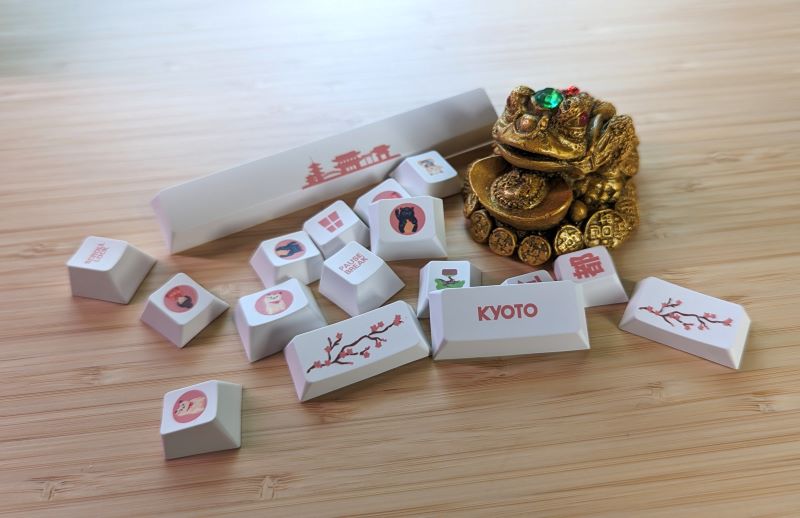 REVIEW – Keyboard nerd here! Whenever mechanical keyboard-related items are up for grabs, I always volunteer to review them. This is no different.  Here's a set of keycaps from a new to me company, The KapCo. Let's see how good of a job the team of seven young people from Kuala Lumpur, Malaysia can do.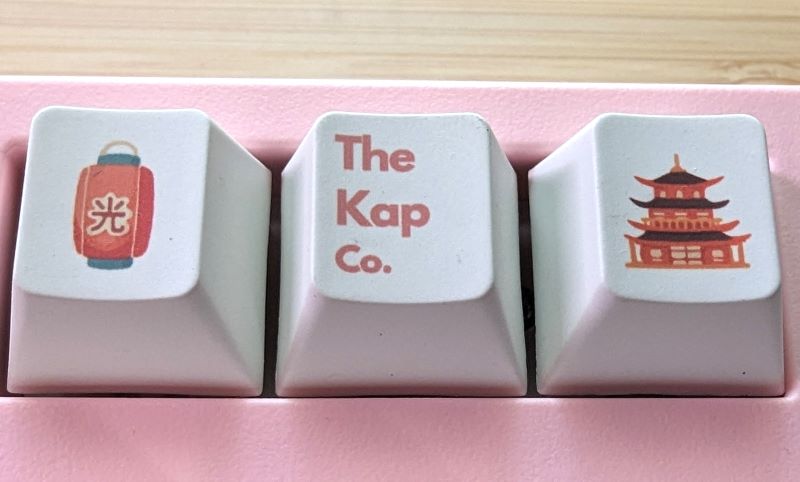 What is it?
The KapCo Kyoto-themed keycaps are a set of 126 PBT, dye-sublimated Cherry profile keycaps for your mechanical keyboard.
What's in the box?
You can remove this heading and section if it doesn't apply to your review.
126 PBT, dye-sublimated Cherry profile keycaps
Design and features
The first thing I love about the KapCo Kyoto keycaps is the theme. I think they did a great job incorporating objects from Japanese culture into this keycap set.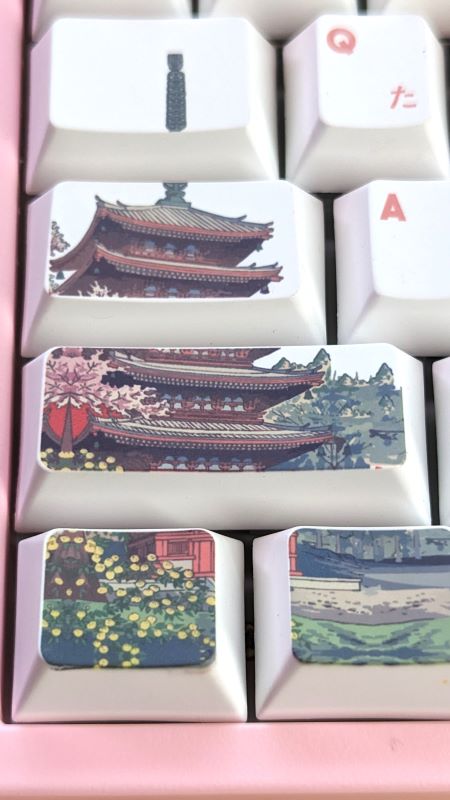 How could you not like looking at this sitting on your desk every day?

The cherry blossoms are in bloom, just right for your Cherry switches!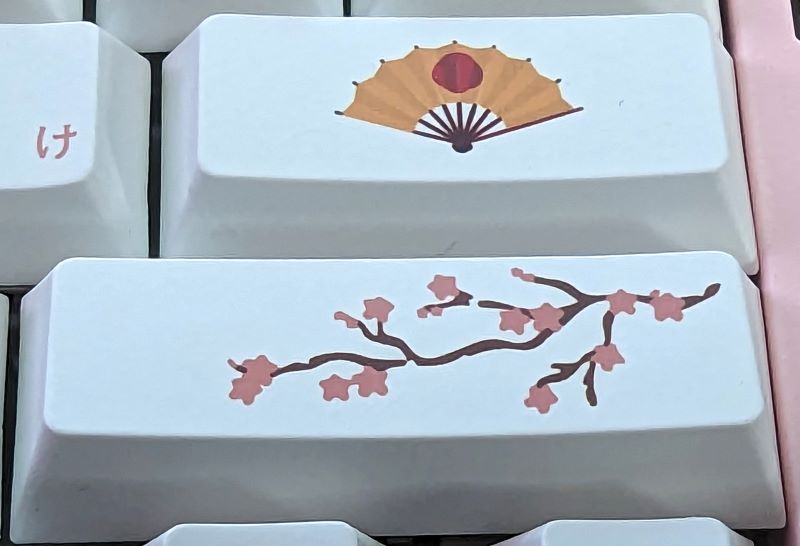 And check out the spacebar.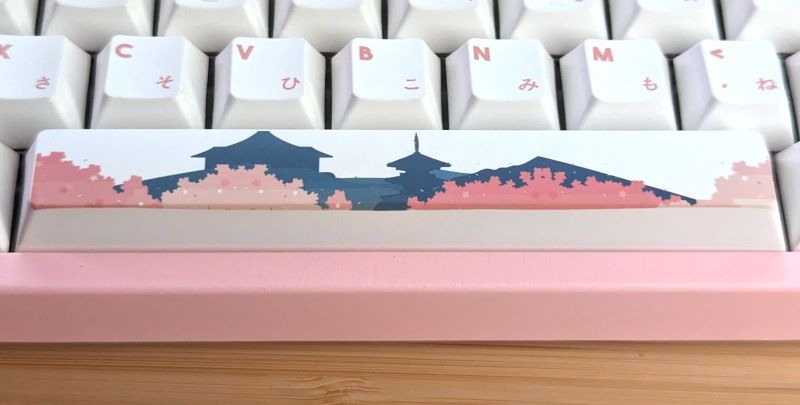 If a keyboard can have a calming effect, these keycaps are on it.
The keycaps are made of PBT plastic. So? Why do I care?  Because PBT plastic typically makes for better, long-lasting keycaps.
They don't wear as quickly as ABS plastic ones and don't develop that shine most of us hate to see on our keys.  They also tend to have a slightly textured feel to them versus the slicker ABS feel.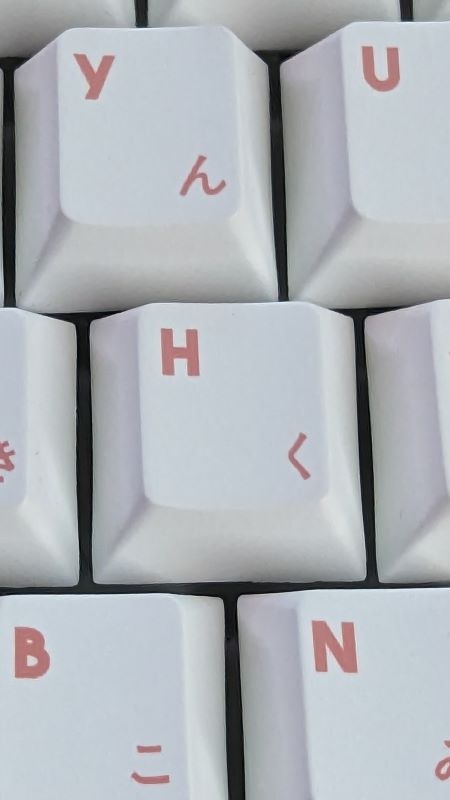 On top of that, the keycaps can be dye-sublimation printed, making them cheaper to produce than double-shot keys.  Dye sublimation printing helps to create a wear-resistant legend so the keycaps will look good for years to come. The downside to dye sublimation is legends don't look as crisp as those created using other methods.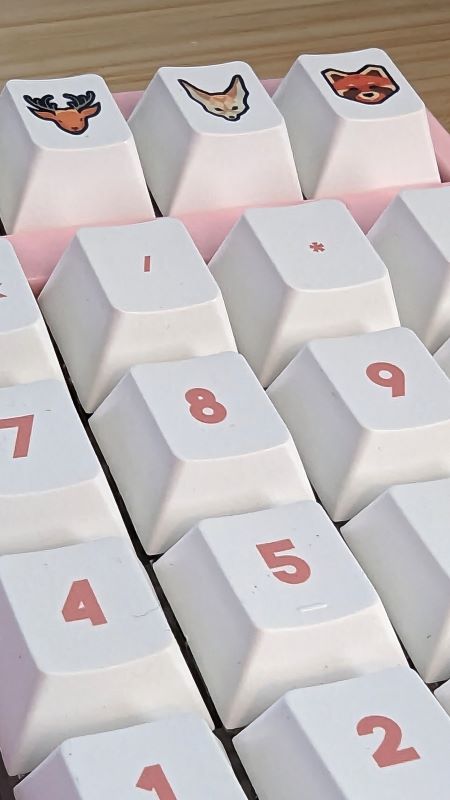 So, characters and pictures will look softer than double-shot keycaps. In my opinion, the softness works with this theme.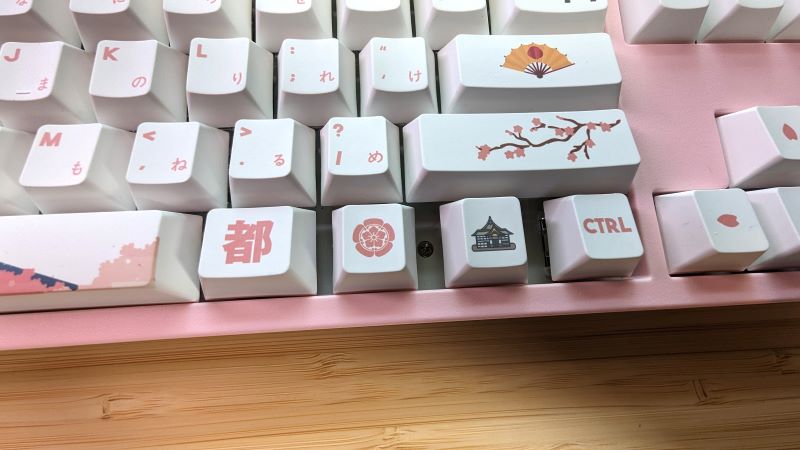 The KapCo Kyoto-themed keycaps use the Cherry profile so they will be compatible with the majority of switches available, and believe me, there are tons.  Notice how thick the keycaps are as well. KapCo has made some good keycaps here.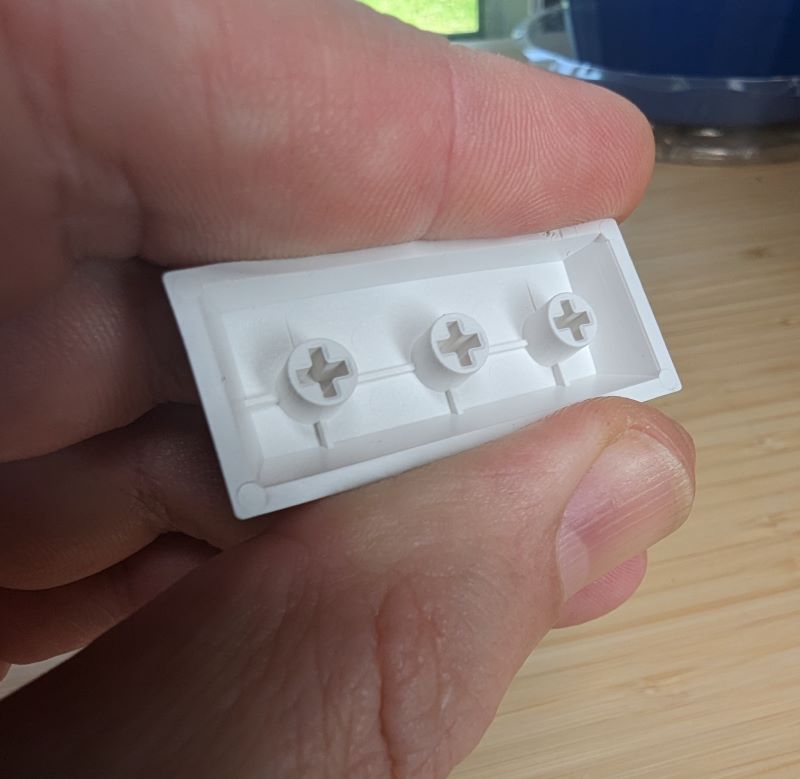 What I like
Kyoto theme
PBT keycaps
Feel
What I'd change
Final thoughts
I like what KapCo has to offer with its Kyoto keycap set.  They look and feel great. The only bad thing is now I have to give them to one of my kids.  I made the mistake of saying he could take his pick of what I had.  At least I'm teaching him right.  The KapCo has a ton of other offerings as well.  Go check them out.  The keyboard nerd in you will thank me.
Price: $69.88
Where to buy: The KapCo ( save 10% when you use the code: GADGETEER10 )
Source: The sample of this product was provided by The KapCo