We use affiliate links. If you buy something through the links on this page, we may earn a commission at no cost to you. Learn more.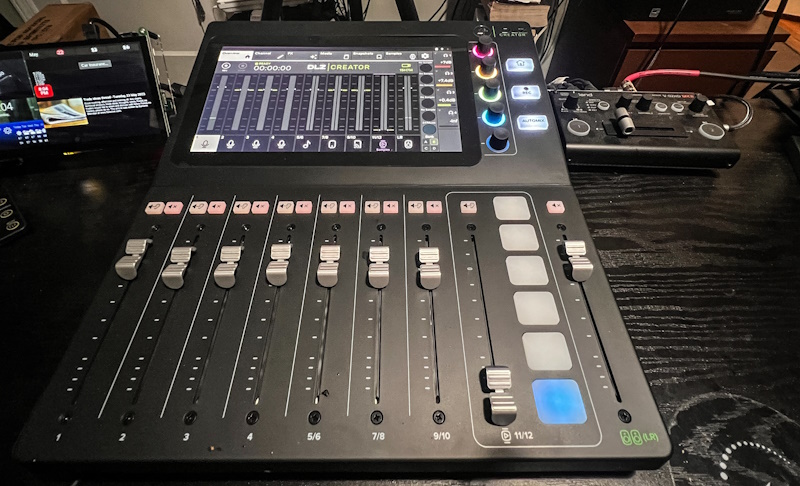 REVIEW – I have been a Podcaster for the past 3 years, with more than 150 published episodes. My podcast is available via my website, almost every podcast app that is out there, and more recently on YouTube. The common mandatory requirement for all of the episodes is the quality of the audio produced. Good, clean, and clear audio is a really important part of podcasting, and producing good sound starts with the quality of the equipment that you use to record or stream. Having a good audio control board is a critical part of the production process. For the past few years, I have used both the Rode Rodecaster Pro and the Rode Rodecaster Pro 2 with great results. However, I am always looking for the next device that can challenge and take my overall audio quality to the next level. The Mackie DLZ Creator podcast mixer looks like a great contender, so let's check it out!
What is it?
The Mackie DLZ Creator is the ultimate all-in-one podcasting and streaming audio solution for content creators of any experience level. The DLZ Creator delivers quick professional results with maximum flexibility for new users and established creators alike. This digital podcast mixer is complete with Mackie's Mix Agent™ technology, which easily and seamlessly assists, automates, and guides setup for users. With its fully adaptable interface, equipped with DLZ control modes and a full studio-worthy suite of processing, the DLZ Creator puts pro-quality podcasting into the hands of users at any level.
What's in the box?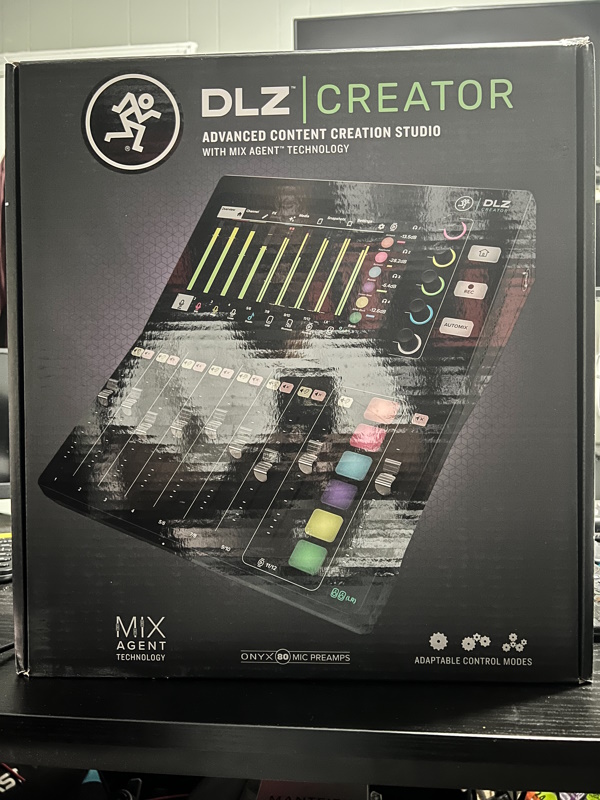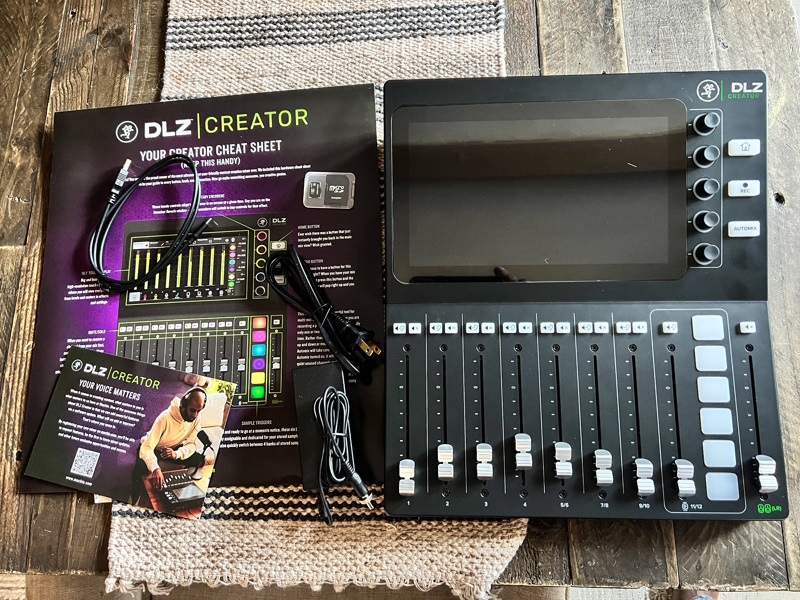 1 x Mackie DLZ Creator
1 x USB-C Cable
1 x AC Adapter
1 x Cheat Sheet
Hardware specs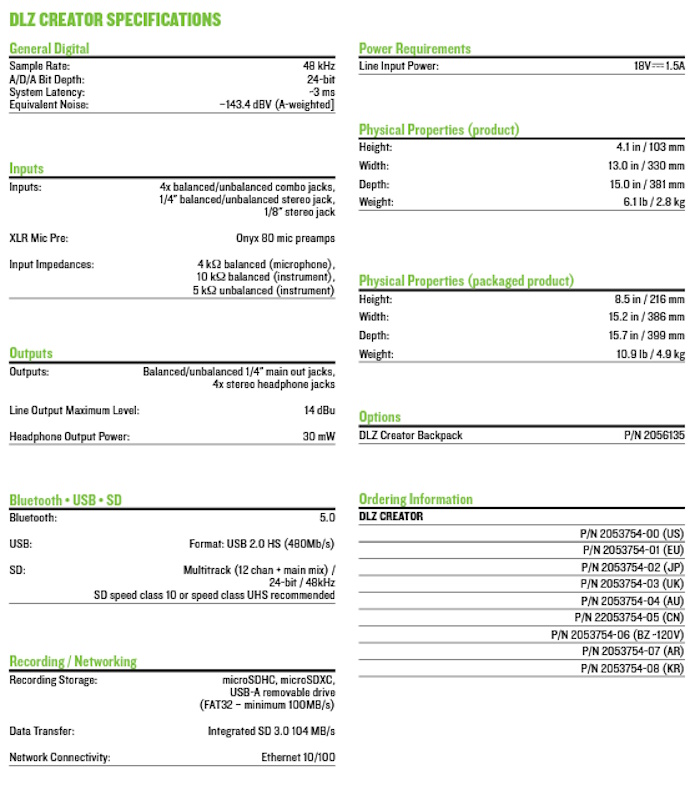 Design and features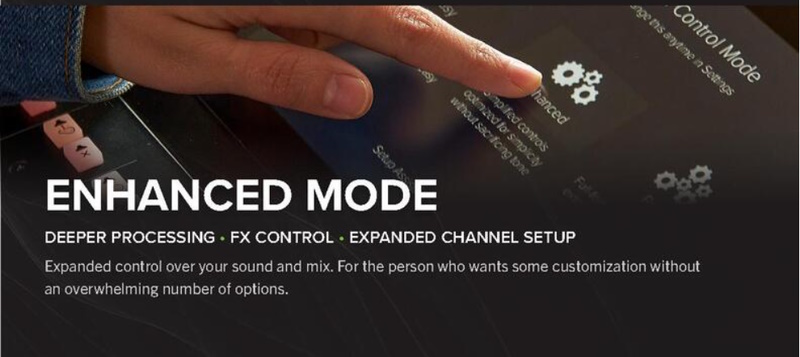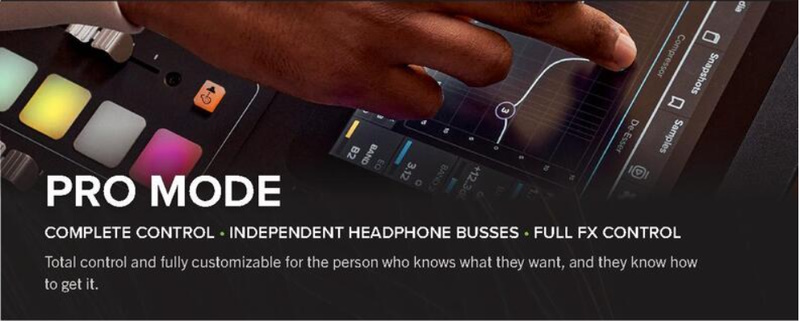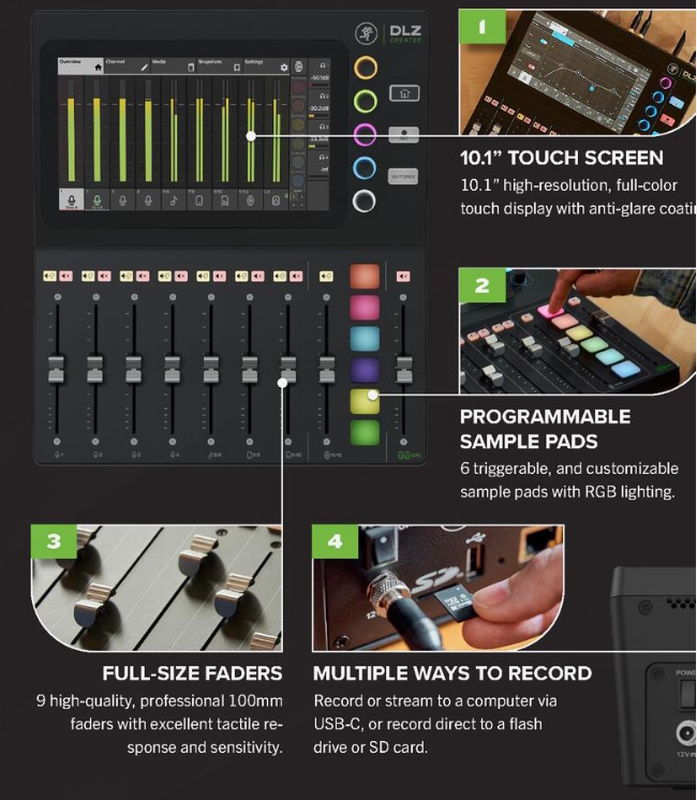 Control Modes (Easy, Enhanced, and Pro) transform the touch display effortlessly from simple and intuitive to advanced and detailed, adapting to the individual user's skill level, with no compromise in processing power or sound quality.
The Mix Agent™ setup assistant provides easy setup and automates functions, dialing everything in exactly where it needs to be with minimal effort or learning curve.
Pro Mode unlocks the full power of the DLZ Creator to take control and fully customize the product to get the desired sound.
The AutoMix manages levels for up to four mics, so users and their guests can be heard — even when everyone speaks at the same time.
The DLZ Creator produces studio-quality audio, and the Onyx80 mic preamps ensure any mic one uses will sound loud and pristine. Users can also create customized headphone mixes for guests.
The Mackie DLZ Creator podcast mixer is a mid-size board and bigger than any other audio board that I have used for podcasting. It also features the largest touch screen on any such device that I have used coming in at 10.1″ measured diagonally. There are turn knobs for each headphone input and buttons for controls like Home, Record, and Automix. There are also buttons for the sound pad. The faders are smooth and feel like quality. On the back of the device, there are the input and output ports as well as the USB ports for recording and streaming. There is a also micro SD port for local recording and a power port.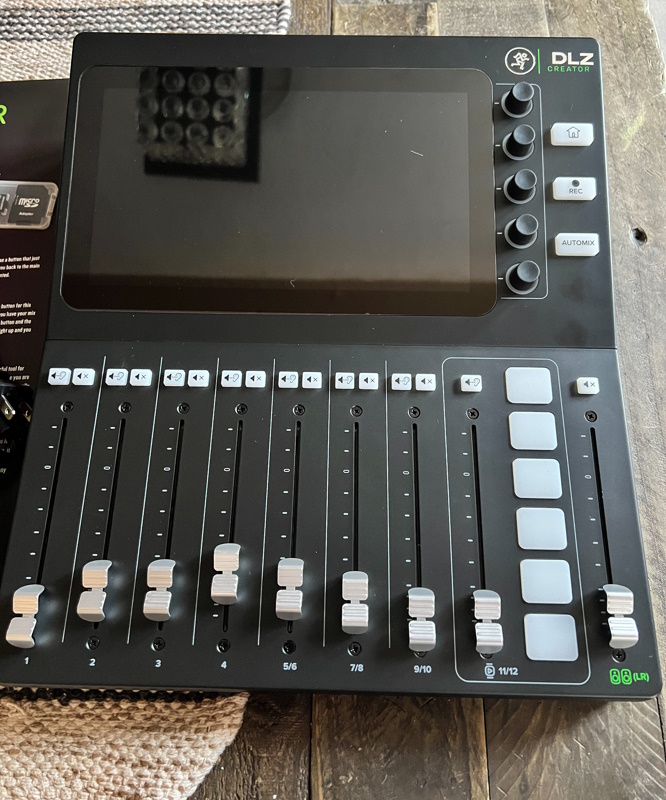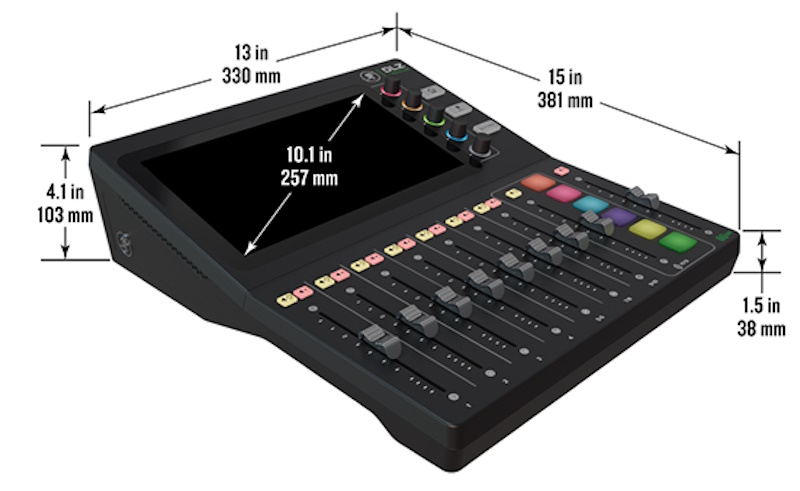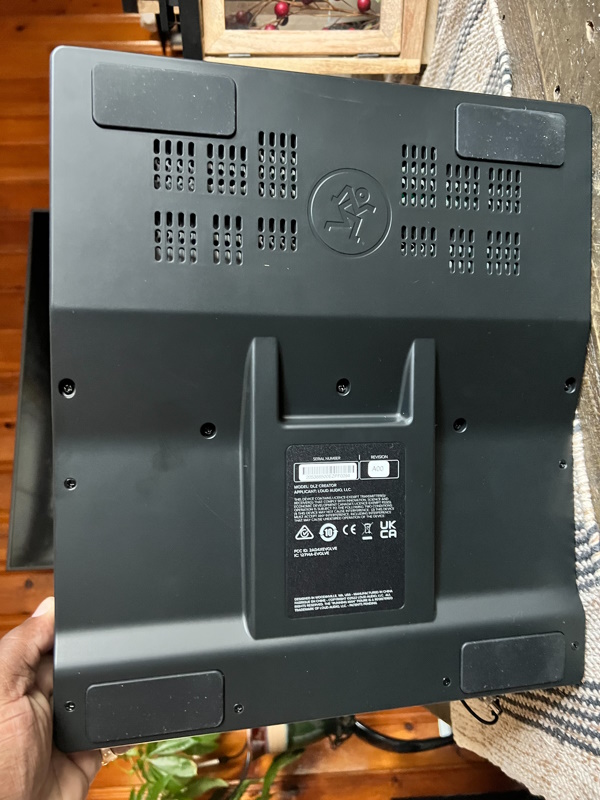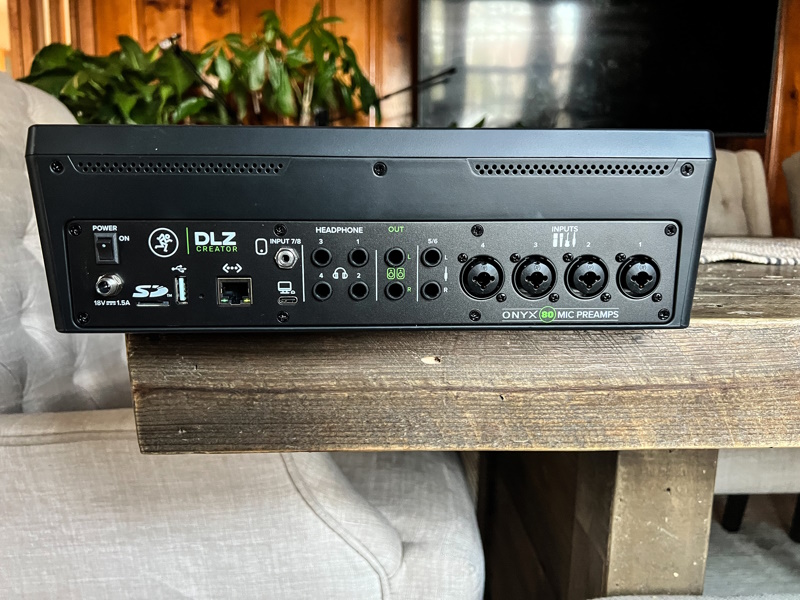 Setup
With the built-in guide/assist, setting up the Mackie DLZ Creator is quite easy especially when using easy mode. Since there are numerous screens and choices, I took the photos below to try to give a sense of the setup process: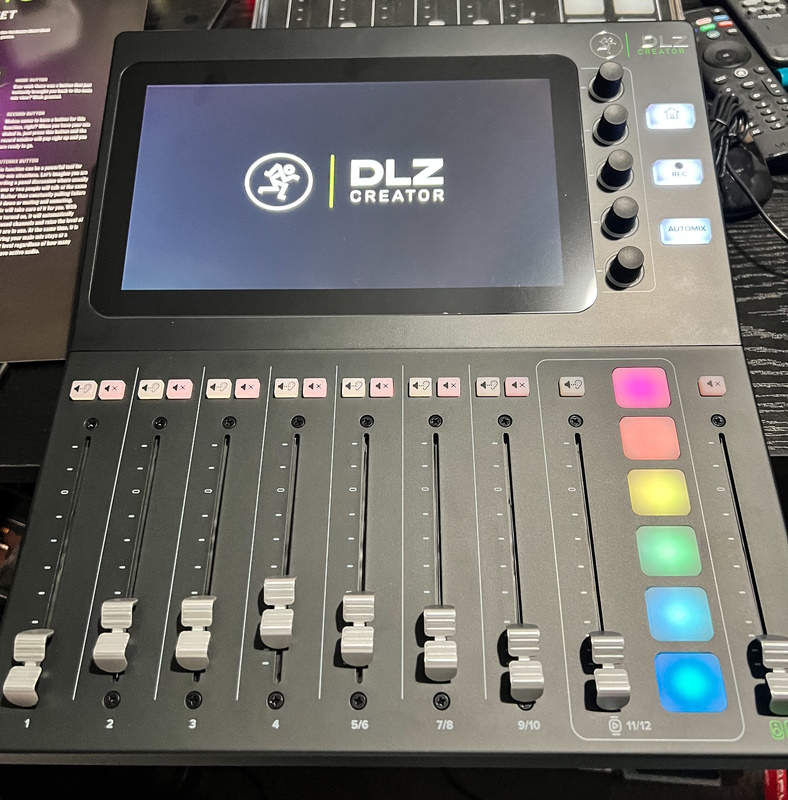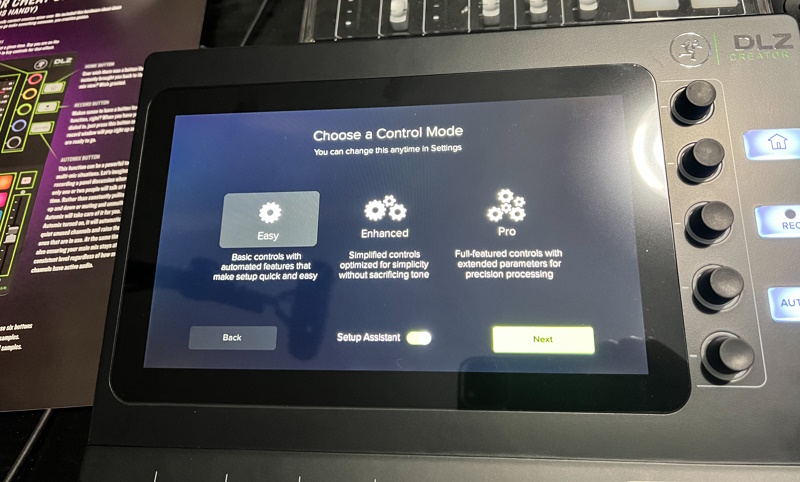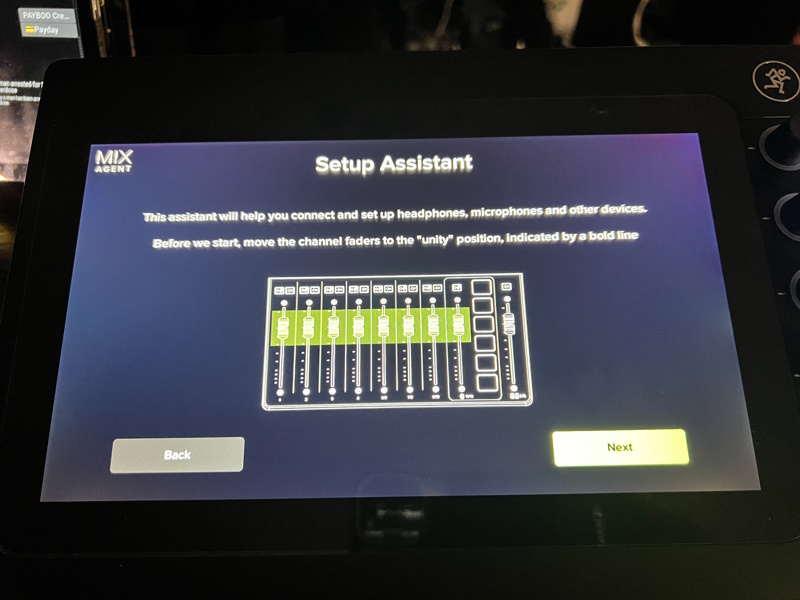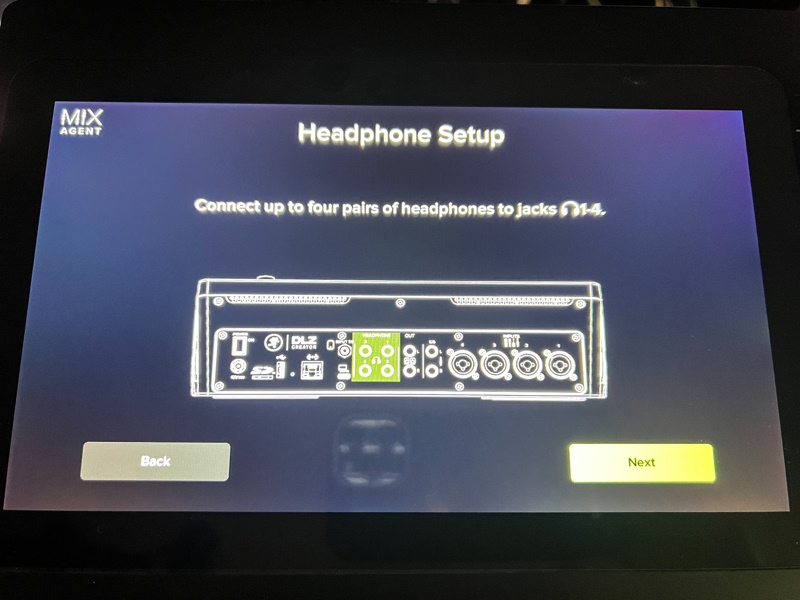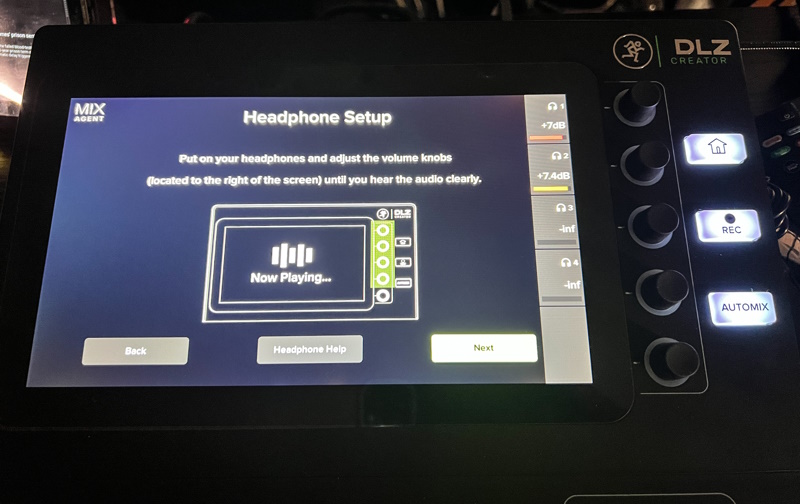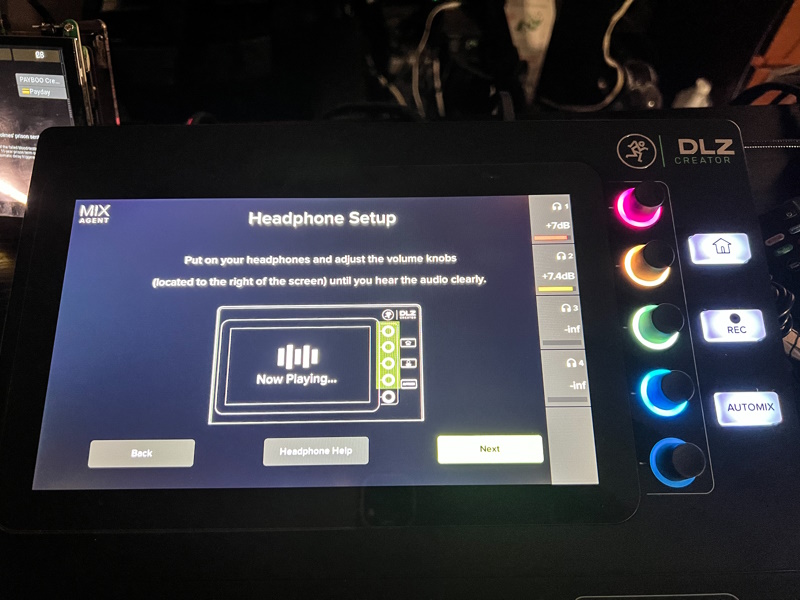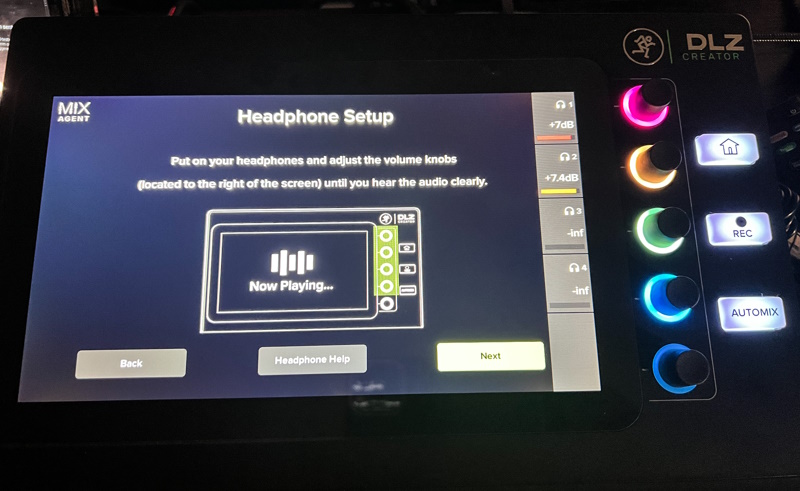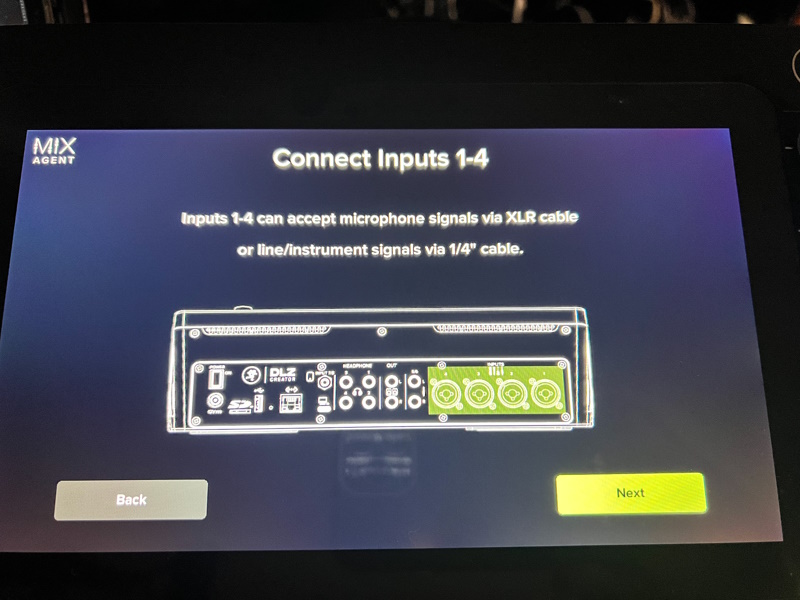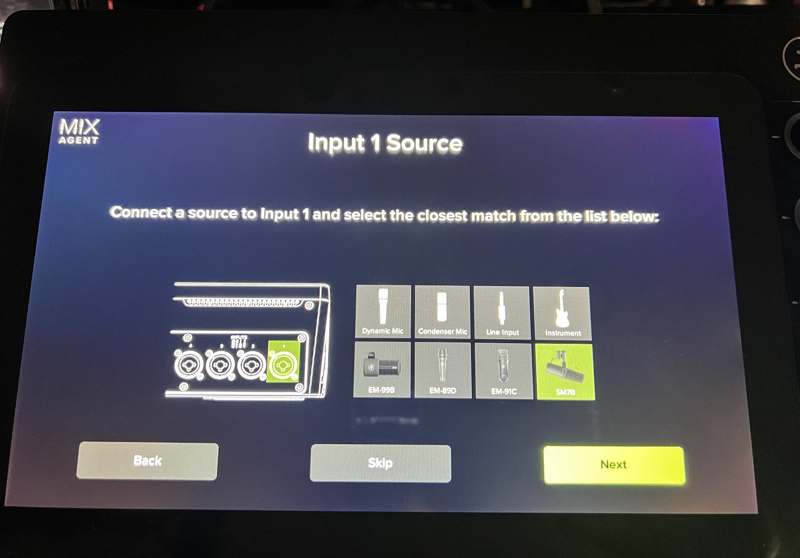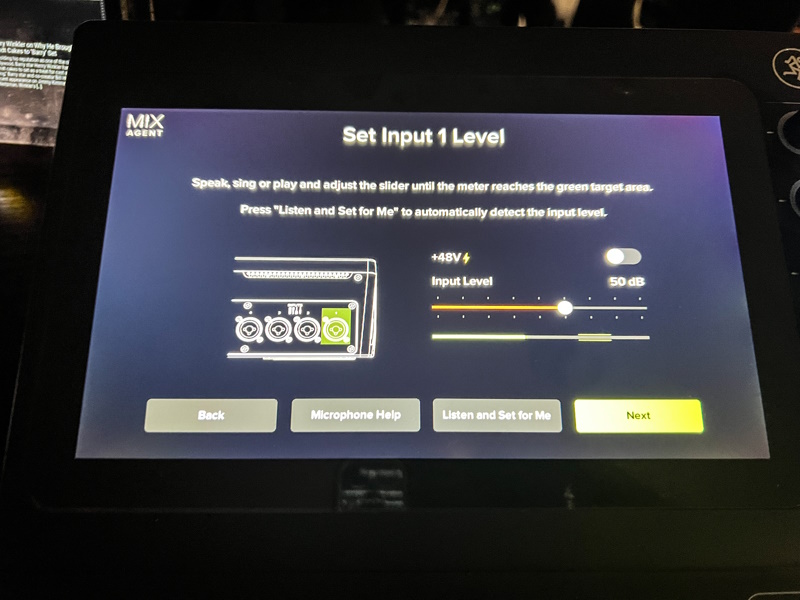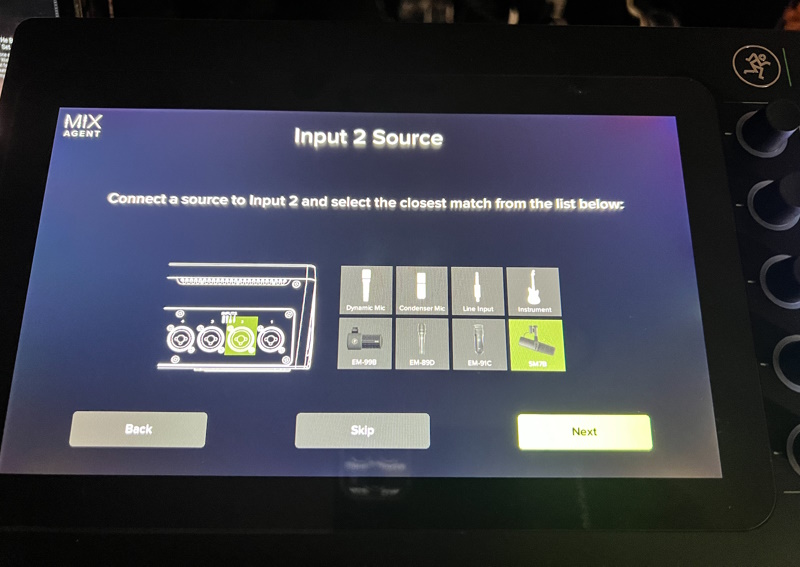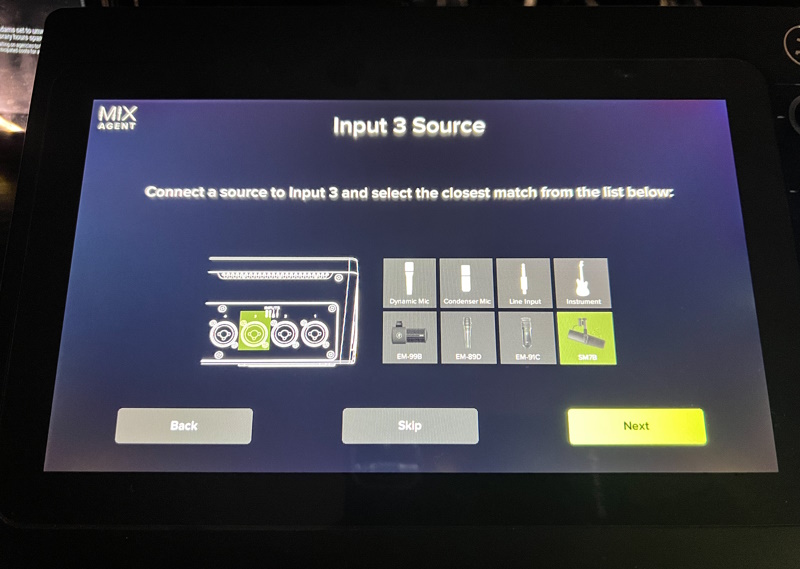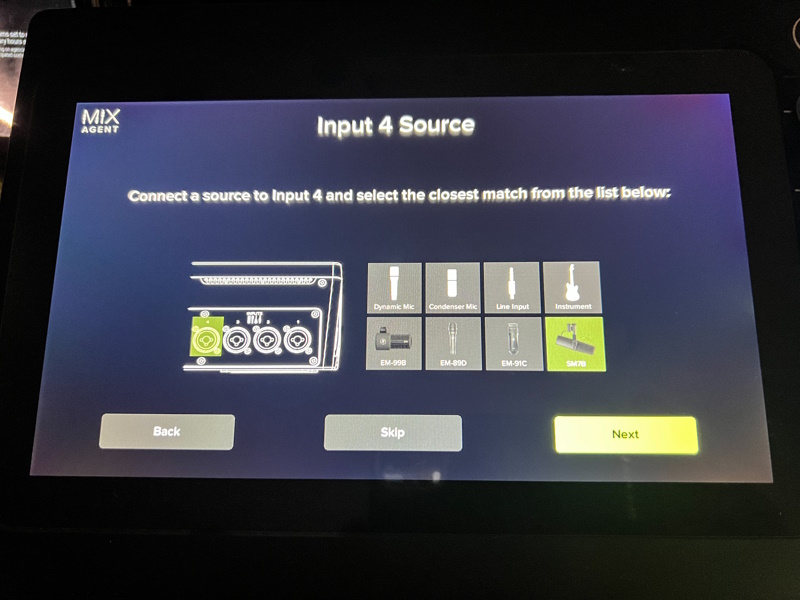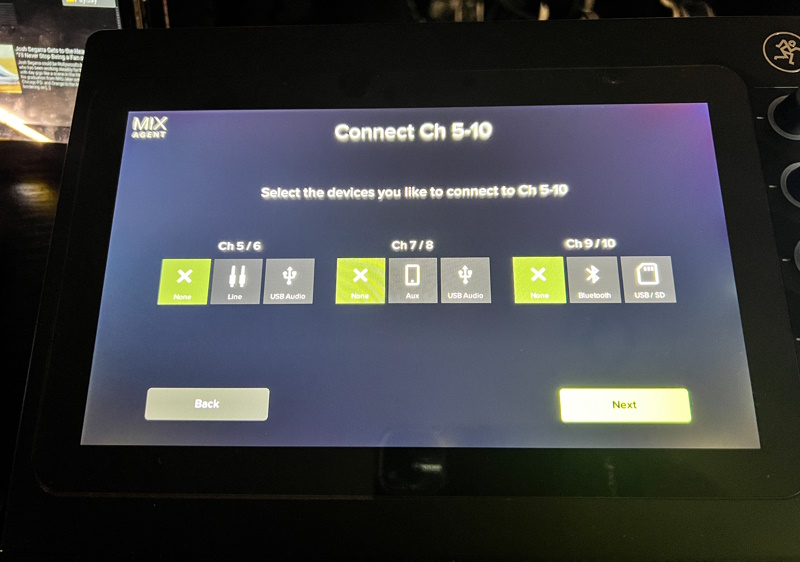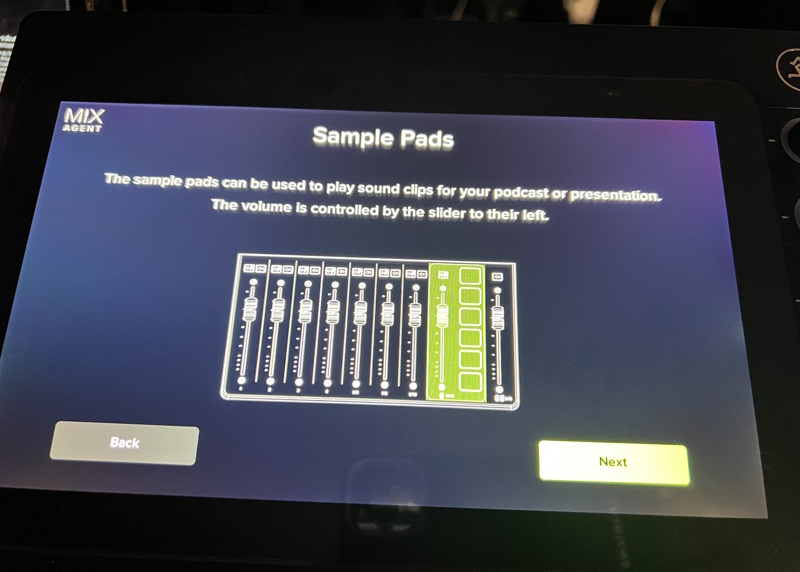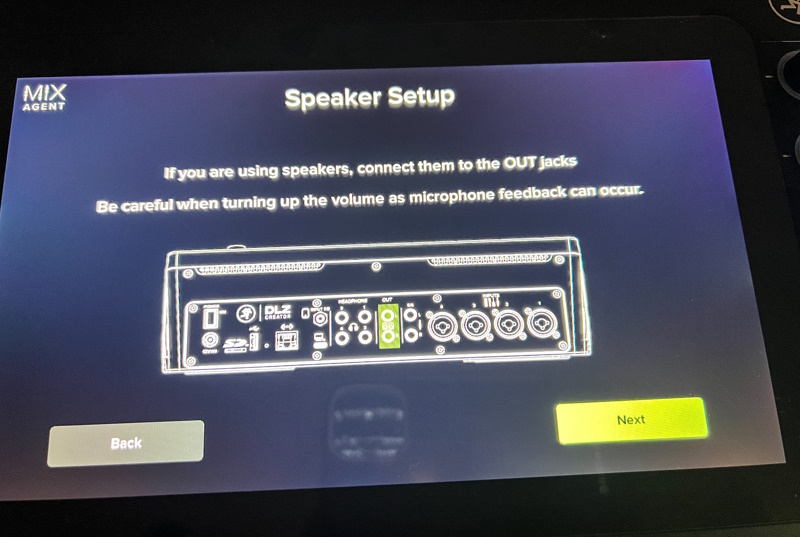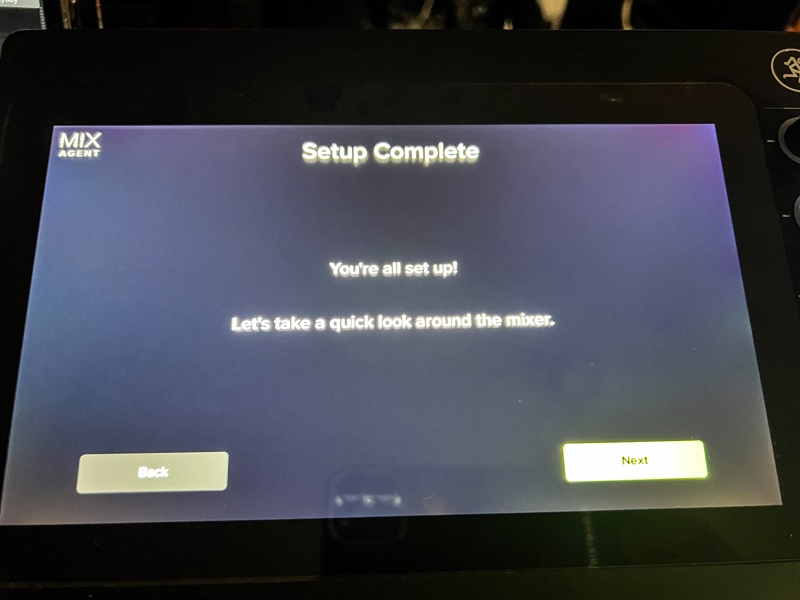 As a part of my setup process, I also recorded my theme music to one of the banks and buttons on the sound pad. You can learn more about this process via the user manual.
Performance
For my use of the Mackie DLZ Creator, I connected my Shure SM7B XLR cable, headphones, an ethernet cable, the AC power adapter, a micro SD card, and a USB flash drive. After trying to record on both the micro SD card and the USB flash drive, I found that recording to the USB flash drive was my preference.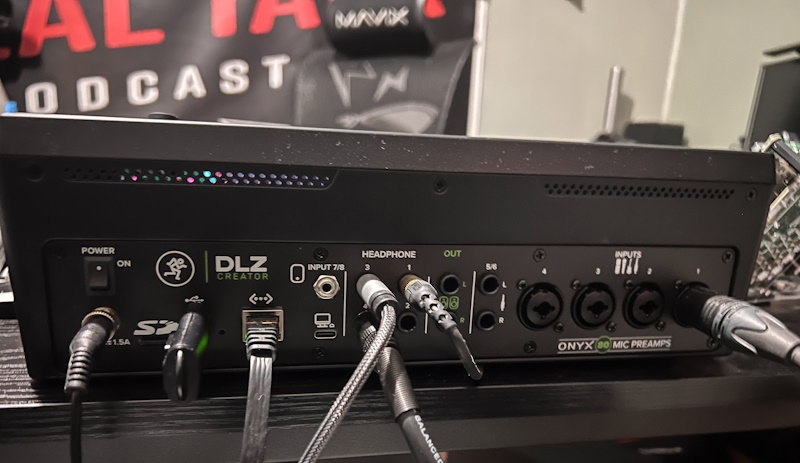 You also have the ability to connect the Mackie DLZ Creator to a computer via a USC-C to USB-C cable. Once you do, you download and install the driver and control panel software available on the Mackie website. Once the software is installed the control panel is available. The following are screenshots of the control panel: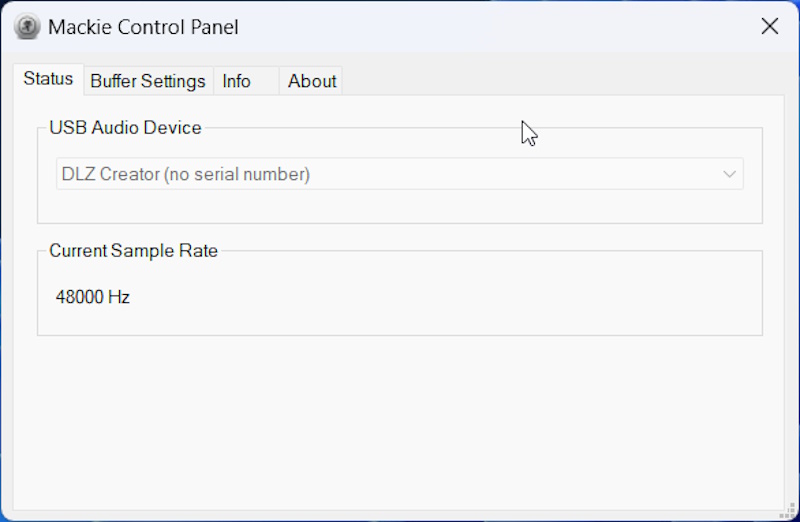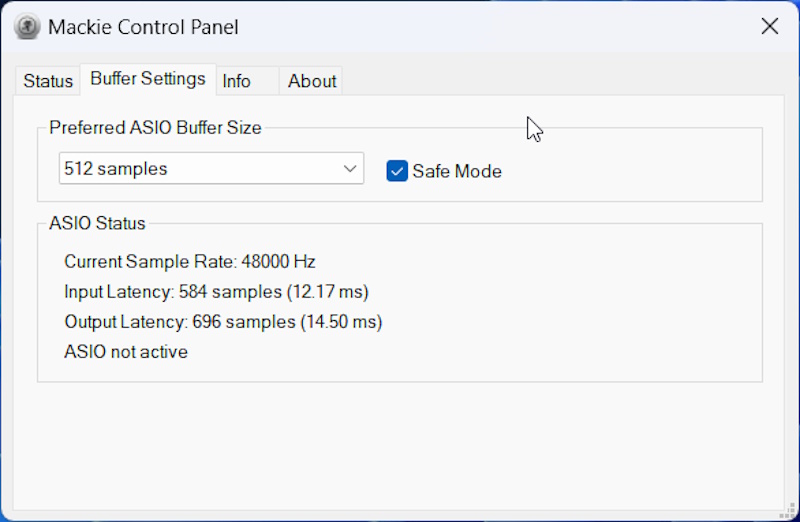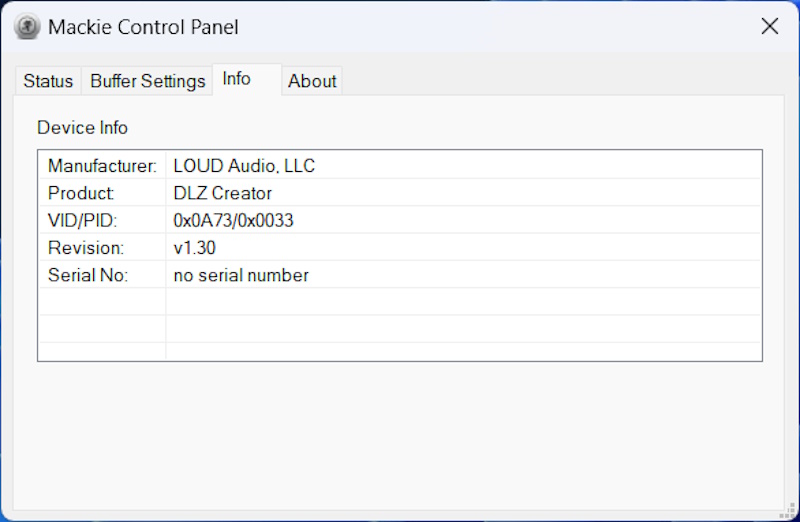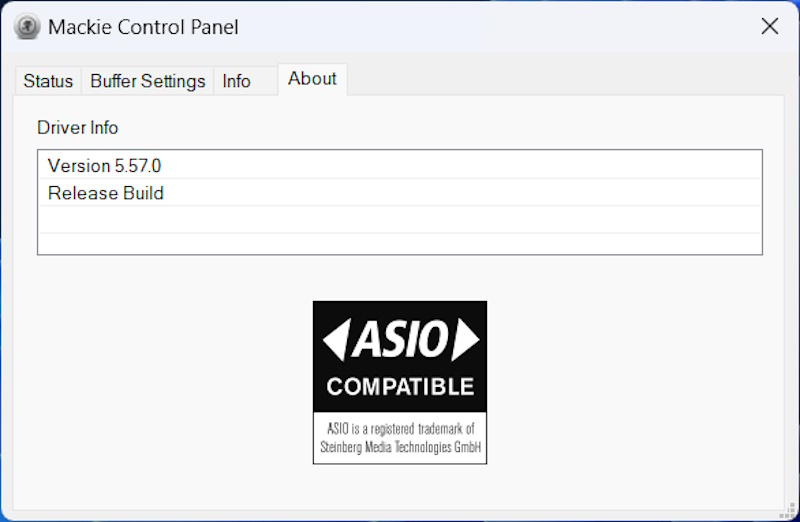 Once the software is installed, the device will be available for use with many DAW applications. Here is how it shows up in Adobe Audition: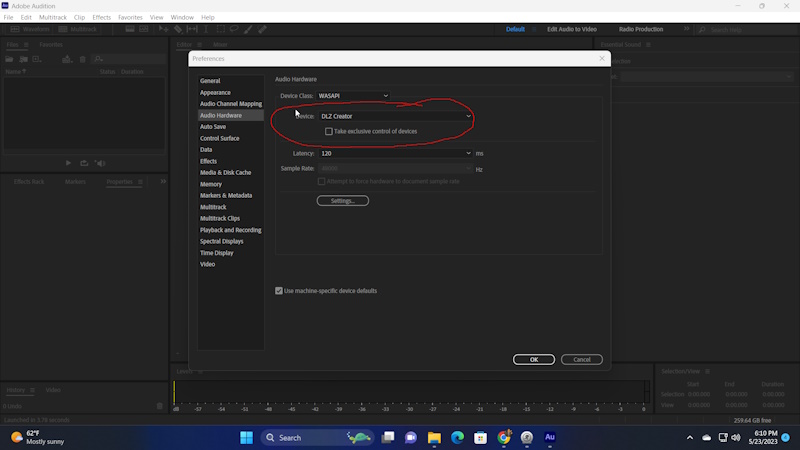 I am not currently using any DAW to record my podcast and my episodes are pre-recorded so no live streaming. However, since the connection to the PC works, live streaming would be easy.
To get started recording using the Mackie DLZ Creator, you should select how you want to use it for that session. There are 2 options (Mackie's notes):
Option 1: – Recording straight to DLZ Creator, (good for first-time users)
DLZ allows recording straight to an SD card or a USB Flash drive. In this scenario, no recording
software is needed to capture your content, which can be handy when you just want to "hit
record" and go, or work without a computer.
If you plan to have call-in guests, DLZ Creator allows you to link your phone via Bluetooth and
record straight to your SD card or Flash drive like the rest of your audio.
When recording is done, some creators transfer their audio files to a computer to add music or
make small edits. Popular software programs for this include Audacity, Descript, or
Hindenburg.
Once your content is ready to share, creators typically upload their file to a Podcasting hosting
platform like Buzzsprout. This is where you enter the name of your podcast, upload your
artwork, describe the show, and so on. These platforms "syndicate" your show
out to Apple Podcasts, Spotify, and other places people get their podcasts.
Option 2: – Recording to a computer and software (good for updating your podcast setup)
If you're using a computer to capture your content, all you need on your desk is the DLZ Creator
and a microphone/cable/stand set up. That's because DLZ Creator is a self-contained
production studio that contains all the "elements" required to record:
• USB audio interface (compatible with a Mac or PC)
• Microphone preamps
Effects processing
• Headphone distribution amplifiers
• Mixer/tactile controls
On your Mac or PC, DLZ Creator will send your audio to your recording software program of
choice. Popular software programs for that include Audacity, Descript, or Hindenburg. This is
where you record, make any edits, add music, etc. If you have call-in guests, and if you're also
recording video, you might be using a recording software like "Riverside.fm"
Once your content is ready to share, creators typically upload their files to a Podcasting hosting
platform like Buzzsprout. This is where you enter the name of your podcast, upload your
artwork, provide the description of the show, and so on. These platforms "syndicate" your show
out to Apple Podcasts, Spotify, and other places people get their podcasts.
Here are photos of the screens of some of the functions that you can/would use to customize your recording for your session: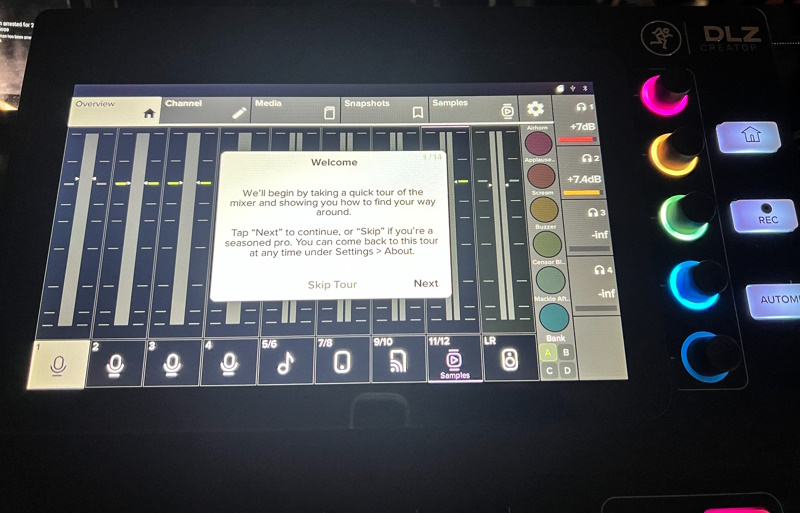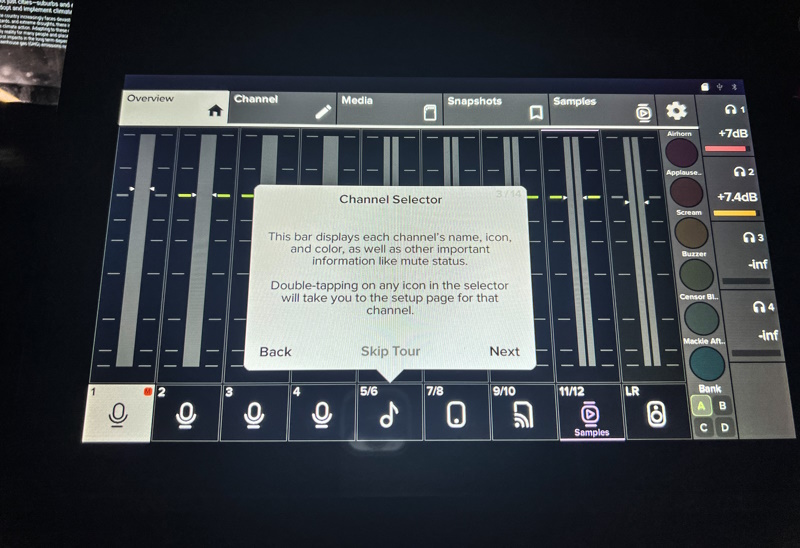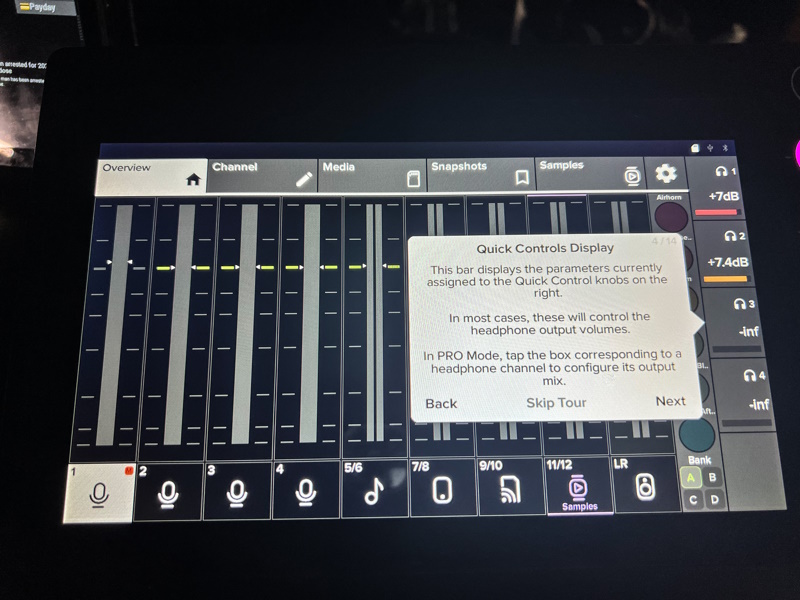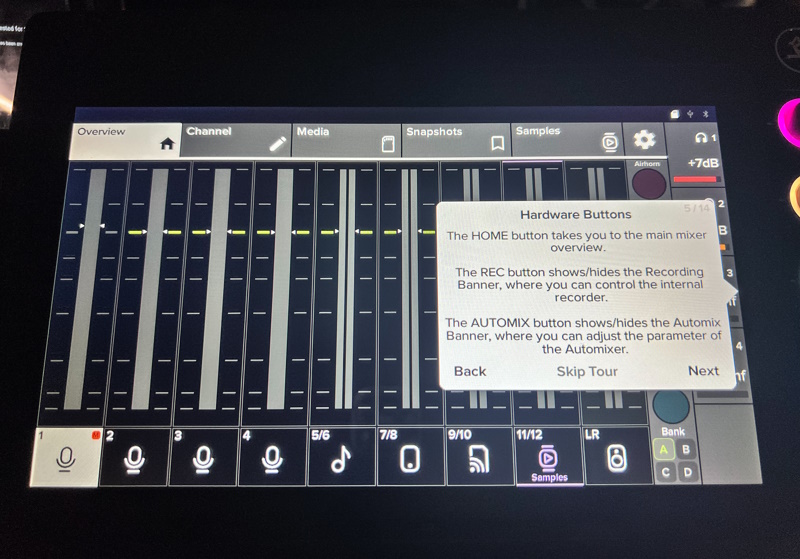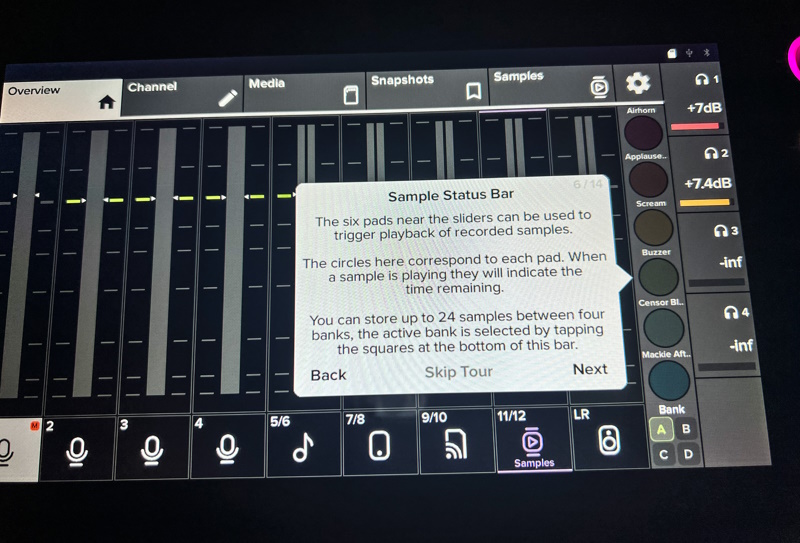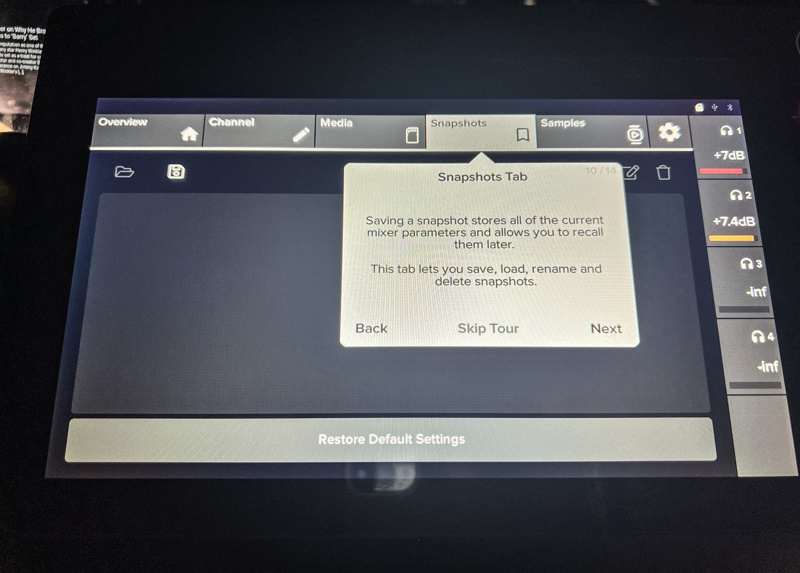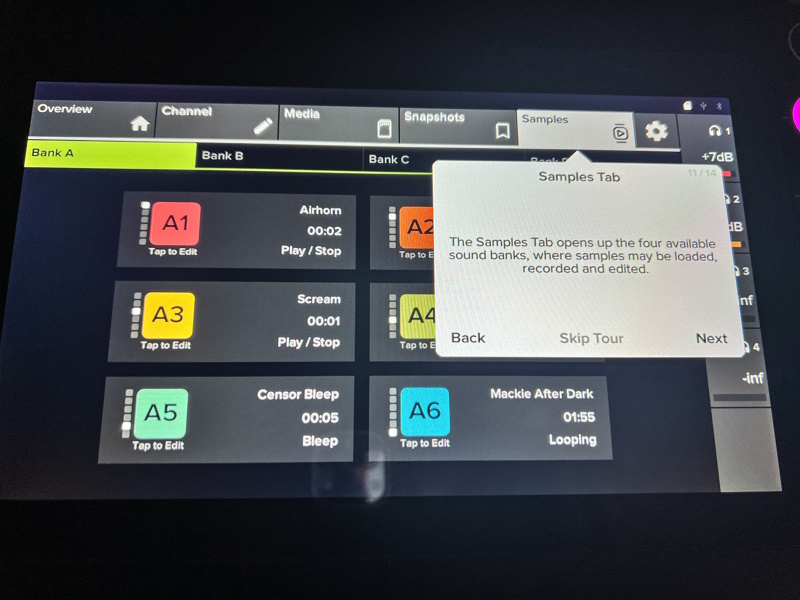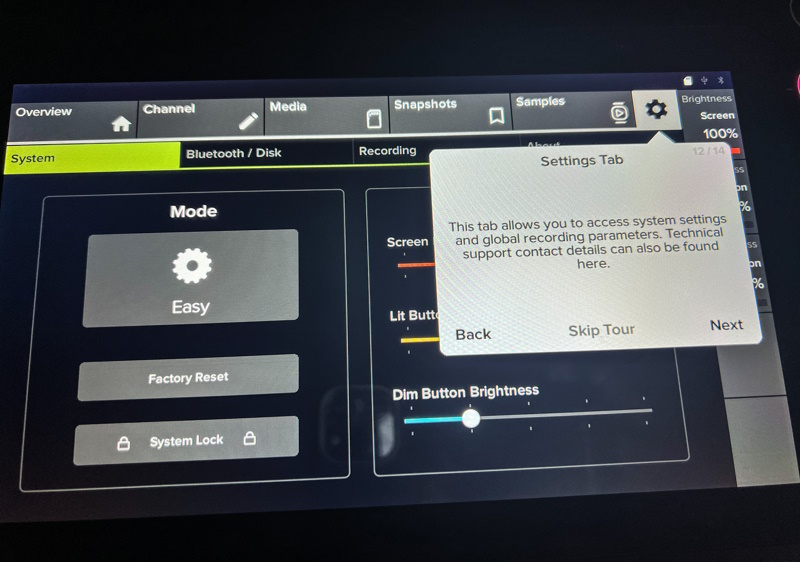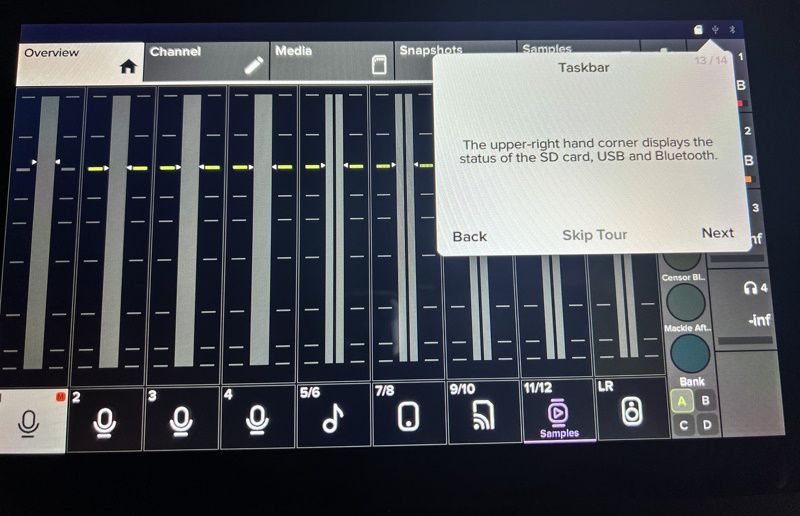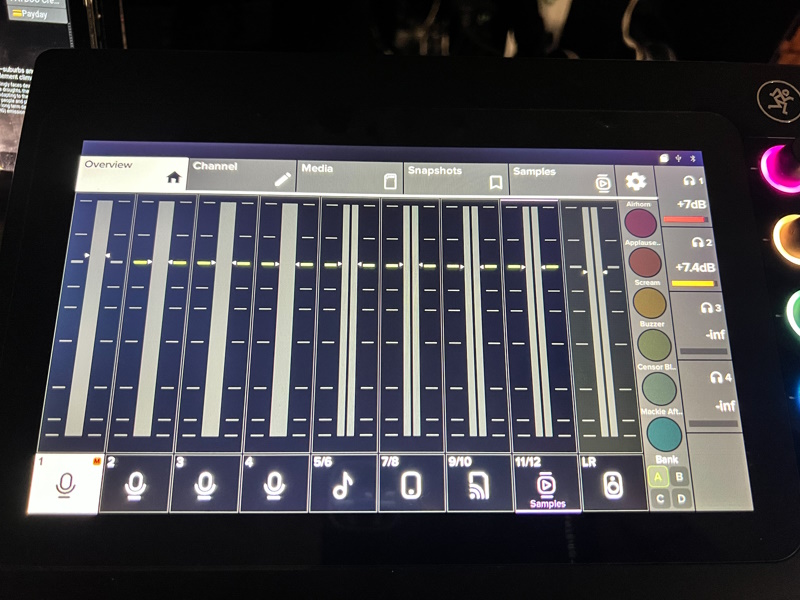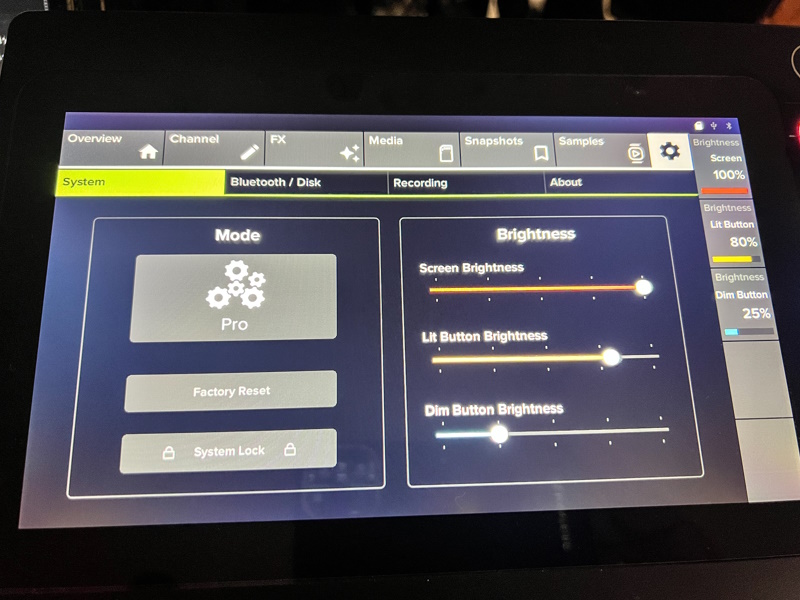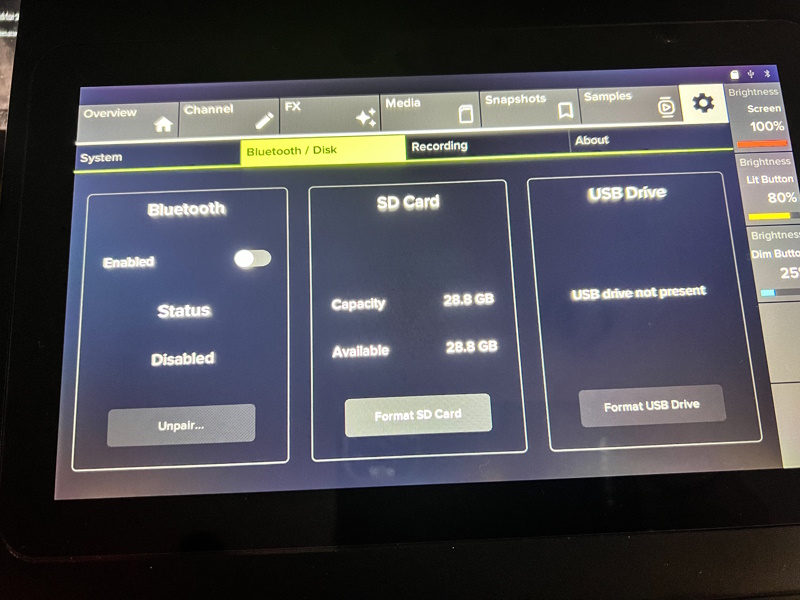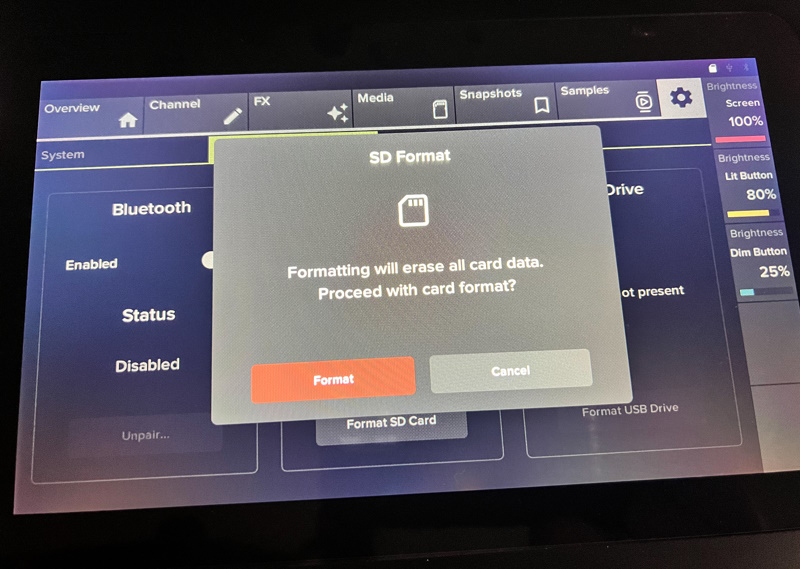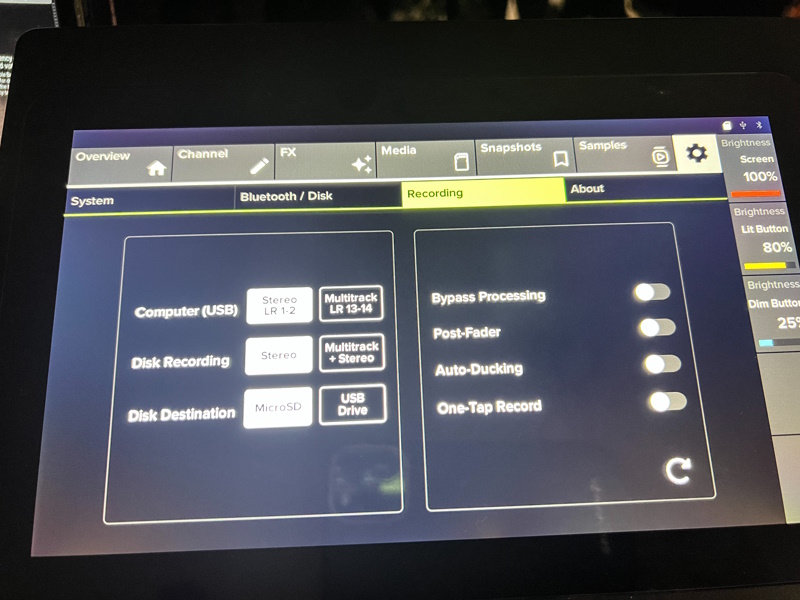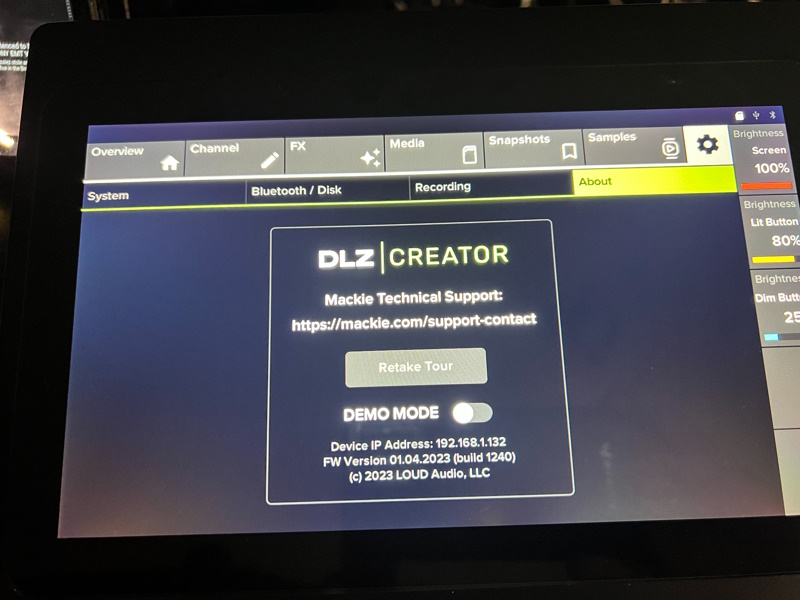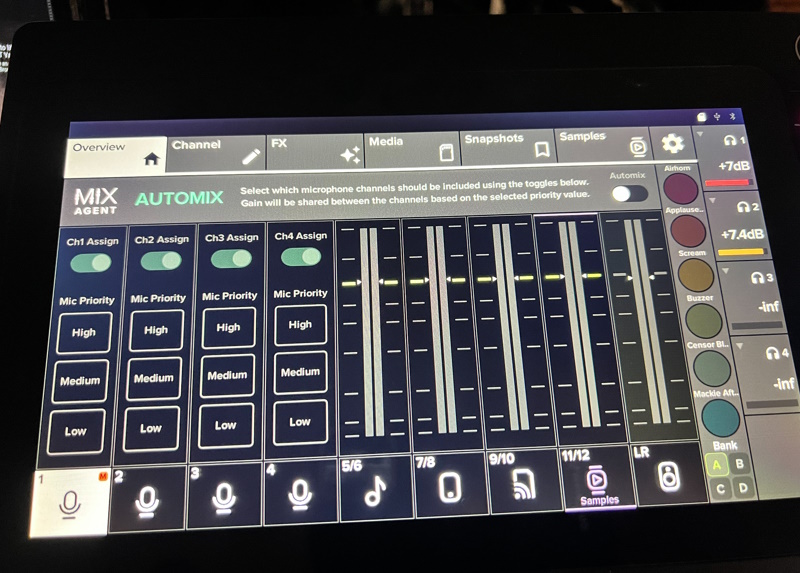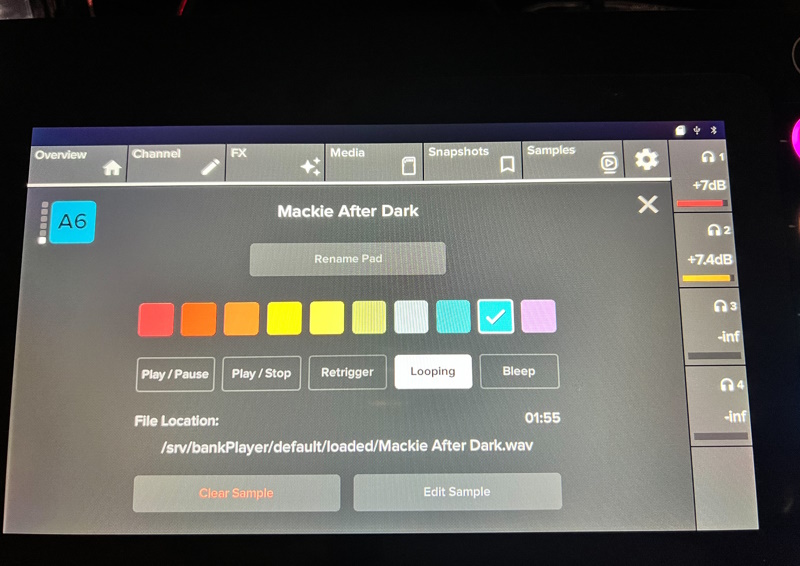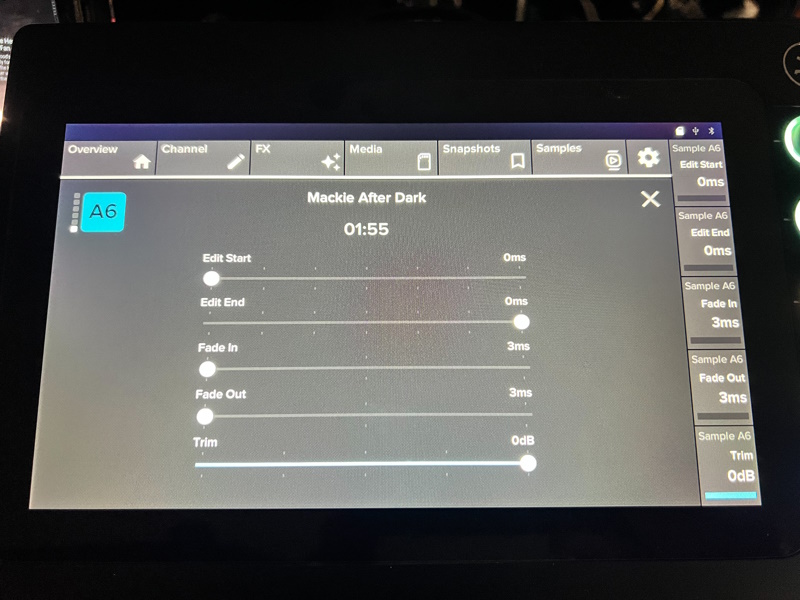 Here are some diagrams of how the device can be connected: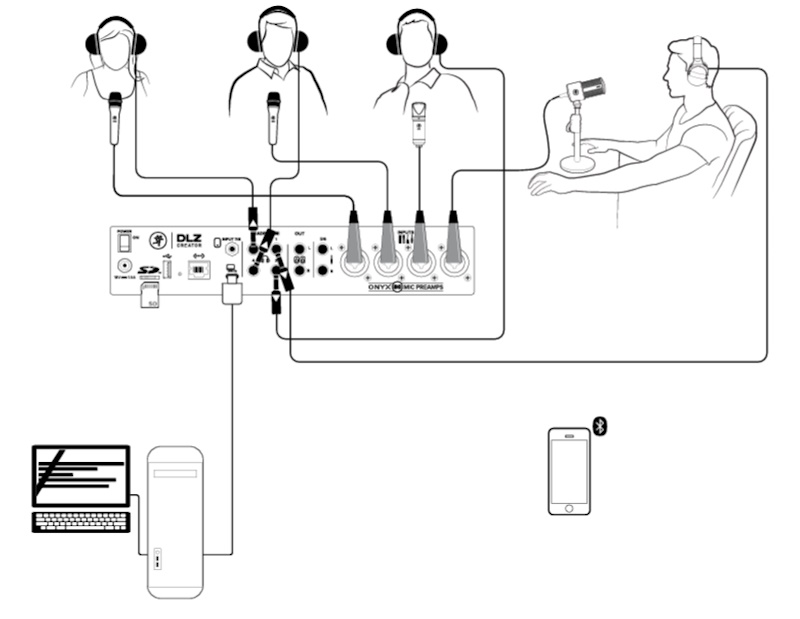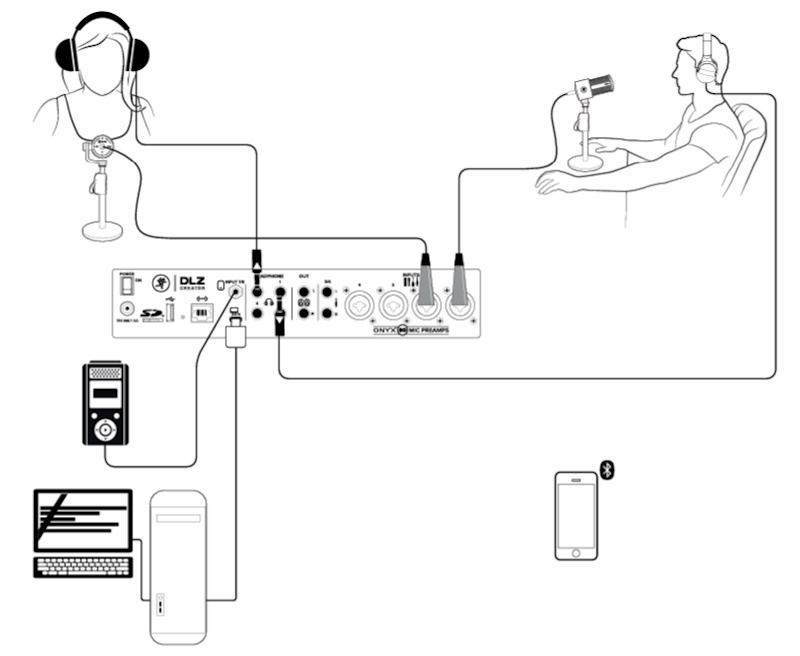 The following is the audio from one of the 247 Real Talk podcast episodes that I recorded using the Mackie DLZ Creator podcast mixer. It is straight from the device with no editing. As I previously mentioned, the intro and outro theme music was recorded to the sound pad in one of the banks:
https://247-real-talk.onpodium.co/episodes/triggering-conversations-unmasking-americas-gun-violence-epidemic-203
What I like
The easy setup process
The option of control modes
The build quality
The very responsive touch interface
The very flexible connectivity options
The visual quality of the LED screen
The sound pads and multiple banks for storing audio effects
The quality of the faders
The overall visual appearance
The Automix feature takes the work out of having to control the audio when using multiple mics with multiple speakers
The multitrack recording
Pro
What I'd change
Could use a desktop dust cover
Final thoughts
The Mackie DLZ Creator podcast mixer is a really great audio board for creating content and for me specifically, creating my podcast episodes. Over the years I have purchased and used several Mackie mixing boards and have found them to be great quality equipment.  This board is no exception. There are so many features that it is hard to describe them all even in a lengthy review. What is very clear is that it uses great preamps and other circuitry to produce a clean sound that is also customizable to fit individual needs. This is my new podcasting board until some manufacturer comes along and challenges it for the throne. I give it a well done and two thumbs up!!
Price: $799.99
Where to buy: Mackie.com, B&H Photo, and several other major audio retailers
Source: The sample of this product was provided by Mackie.