We use affiliate links. If you buy something through the links on this page, we may earn a commission at no cost to you. Learn more.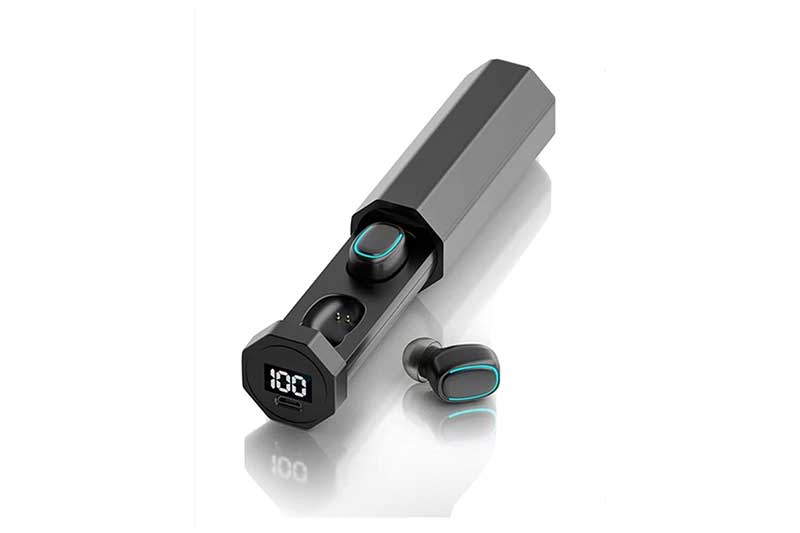 NEWS – Enjoy brilliant audio at an equally brilliant price with these wireless Bluetooth 5.0 earbuds that come with a self-charging case, now on sale for just $19.99.
Earbuds have become like sunglasses: Everybody's got a pair. And ironically, as soon as you drop some dollars on a really top-notch set, you forgot them or lose them somewhere. It's infinitely frustrating. But going wireless definitely has many benefits, according to an EDMTunes article, including being able to walk around untethered.
The answer? Pick up a pair of earbuds that sound like $200 elite headphones but only cost a fraction of that price. These wireless, Bluetooth-enabled 5.0 earbuds from Tech Essential absolutely fit the bill, delivering premium audio at a price that won't set you back a fortune if you absentmindedly leave them behind.
At the center of these buds is the advanced Bluetooth 5.0 chip, offering instant connectivity between the earbuds and your device right out of the charging case. As a result, listeners get seamless sound featuring powerful, clean, and crisp audio across the aural spectrum.
On top of their superior sound, these earbuds are also built to survive, with both the IPX4 water resistance rating and its extended battery life, capable of powering through up to 40 hours on a single charge.
On top of their performance, they look pretty cool, too, sporting a frosted design that also includes a nifty LED smart digital display and fingerprint touch light controls to switch from music to talk and more with ease.
And then, there's the price. While these innovative wireless Bluetooth earbuds are regularly priced at $29.99, they're currently $10 off, knocking your price down to just $19.99. Plus, you can also enjoy free shipping on your order for a limited time.
Prices subject to change.