We use affiliate links. If you buy something through the links on this page, we may earn a commission at no cost to you. Learn more.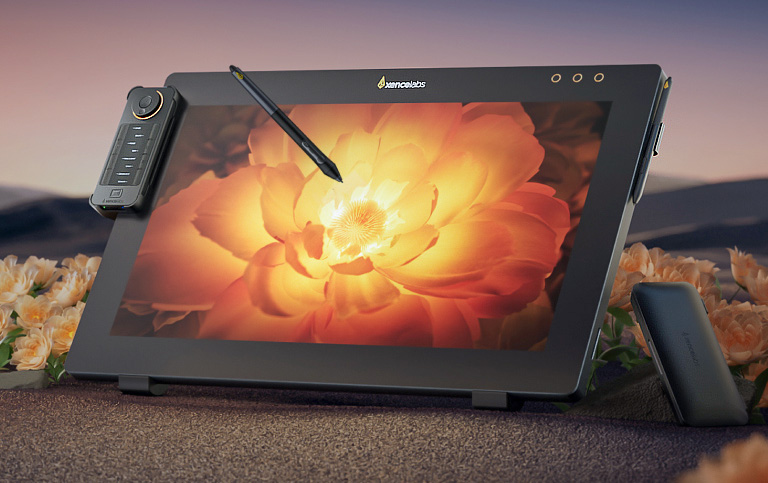 NEWS – If you are a photo retoucher, animator, or illustrator and don't know the name Xencelabs, that may change this year. Xencelabs is the latest (I think) graphics tablet maker to attempt to overshadow Wacom, the king of tablets. Last year, I reviewed the Xencelabs Medium Pen Tablet With Quick Keys and said it was, "Using the Xencelabs Medium Pen Tablet gives a sense of Deja Vu. It feels and reacts like a Wacom Intuos Pro tablet—another way of saying Xencelabs has hit a home run their first time at bat." When that review was written, it was their only product. It was only a matter of time before Xencelabs came out with a display tablet. That time is now.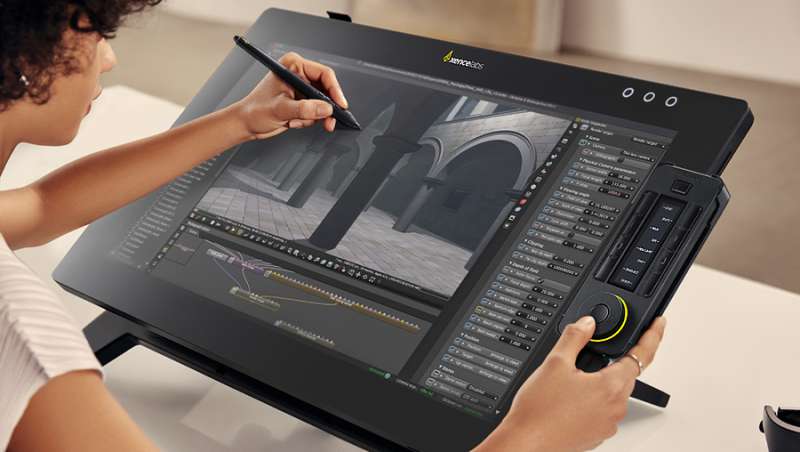 Xencelabs has just introduced the Xencelabs Pen Display 24, an alternative to the iconic Wacom Cintiq Pro 24. Not only is it  (much) less expensive than the Cintiq, it comes with many more included accessories, such as an extra pen, a wireless remote that's better than Wacom's, and—wait for it— a stand! (The Wacom Cintiq does not come with a stand. That's an extra $500!) Soon, Xencelabs will offer an optional stand that allows the display to be rotated.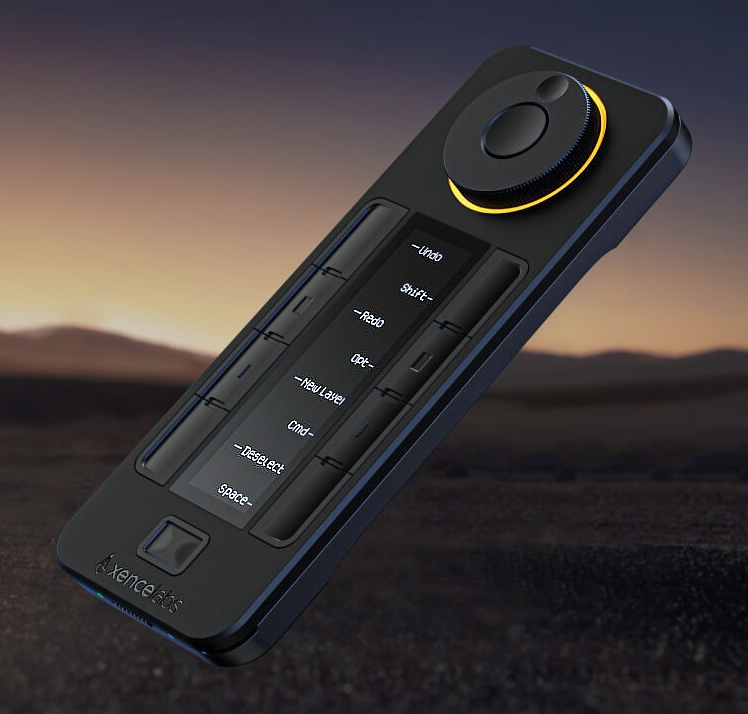 The Xencelabs Pen Display 24 has an impressive spec and accessories list:
4K resolution
Etched glass screen
Two (2) 5080 lpi Pens with 8192 levels of pressure and eraser
99% Adobe RGB
Pantone & SkinTone validated
Over 1 billion colors
Kensington lock security
Quick Keys remote with OLED display and clip
Pen case
Two pen clips
Two USB A to USB-C cables
USB-C to USB-C cable
HDMI cable
DisplayPort cable
Power adapter cable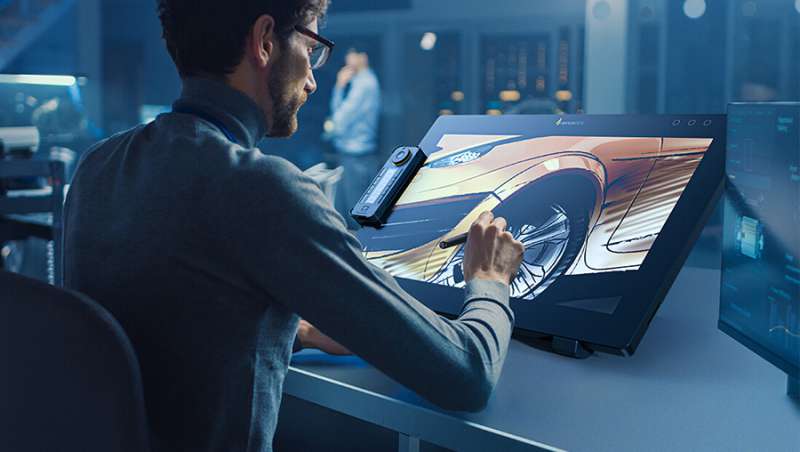 The screen is 4k, currently the best you can get in graphics displays. It comes with over 1 billion colors and 99% Adobe RGB. 
The Xencelabs Pen Display 24 will be available soon from Xencelabs. It will retail for appx. $1899. That's much cheaper than Wacom's  Cintiq Pro 24, which sells for $2,700—without a stand.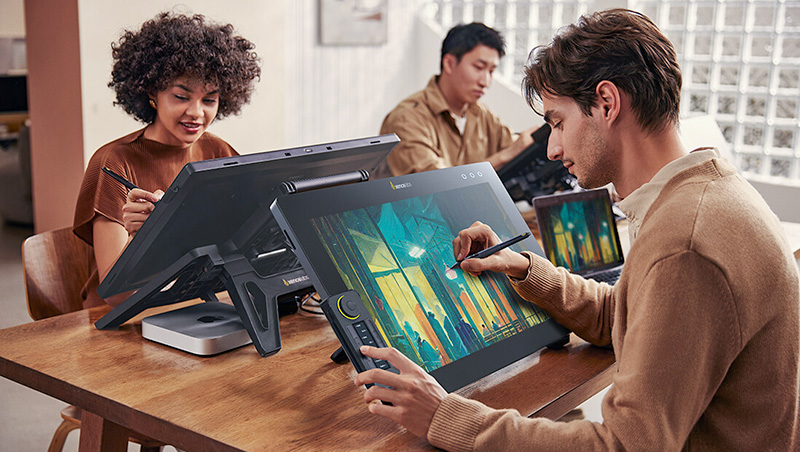 If the Xencelabs Medium Pen Tablet With Quick Keys is a quality measure, their new Pen Display 24 should give Wacom some serious competition to Cintiq.