We use affiliate links. If you buy something through the links on this page, we may earn a commission at no cost to you. Learn more.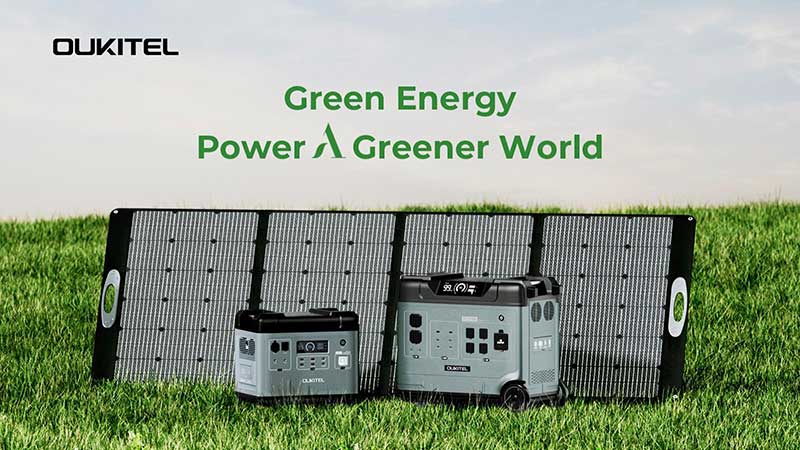 SPONSORED NEWS – OUKITEL has been in the telecom industry for over 10 years and is renowned for its rugged phones with large batteries. Based on its experience in battery technology, OUKITEL has been committed to the research and development of energy storage products in recent years and has expanded its product line to include energy storage power products.
What power stations does OUKITEL supply?
Over the past few years, the company has released a series of outdoor portable power stations such as CN505, P1201, P2001, etc., providing great energy support for outdoor enthusiasts and workers.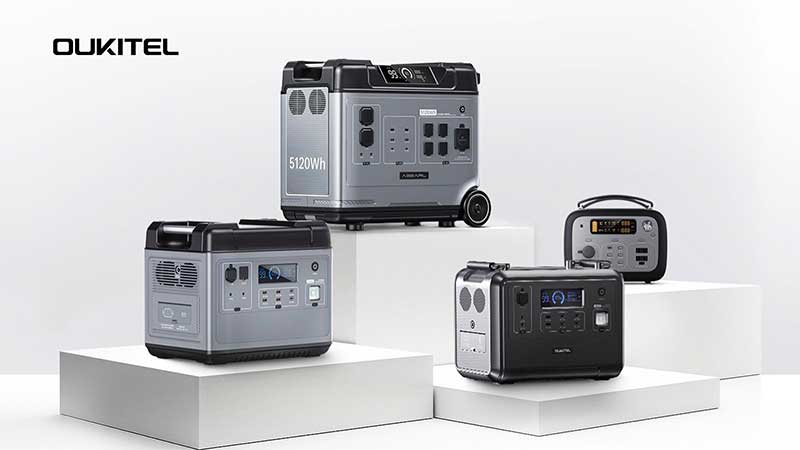 OUKITEL introduced its first home energy storage product, the P5000, in early 2023, with the goal of developing an energy storage product that can supply electricity for the family for 3-5 days, thereby providing consumers with cutting-edge, portable, ecological, and sustainable home power solutions worldwide. The P5000 is now available on Amazon US.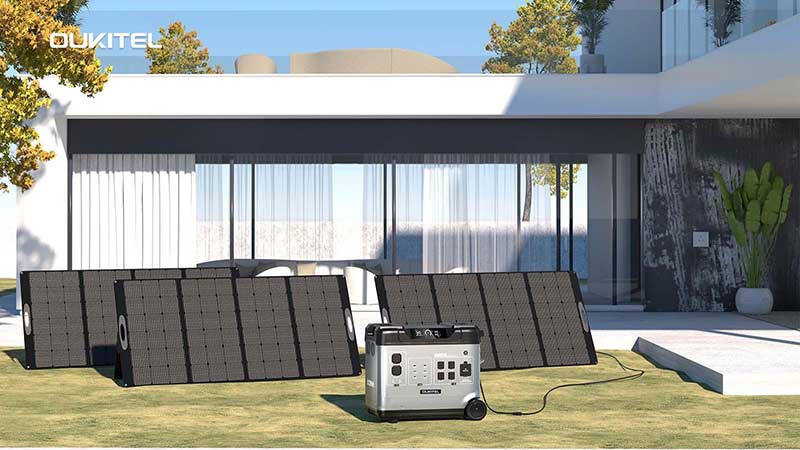 The OUKITEL P5000 power station utilizes EV-grade lithium iron phosphate (LiFePO4) batteries, featuring a mighty 5120Wh capacity, 1800W fast charging, and an array of other features that set it apart from many energy storage competitors.
As a reward to OUKITEL's supporters, OUKITEL now has a special promotion for its P5000 power station. Now it is a good time to get the P5000 at the final price of $3199, saving up to $800 in total. (Coupons: $500 & Code 7F4VMPBG: $300)
Build a green world with OUKITEL
OUKITEL's energy storage products are based on environmental protection and sustainable development. OUKITEL brought its P5000 to launch the "#OUKITELGreenWorld2023" Campaign, aiming to raise people's awareness of energy conservation and sustainable development.
The campaign invites participants to start any event in a "green" way (e.g. light up a bulb with a potato?) in late April to mid-May and make short videos to send to Youtube or Facebook. Participants will stand a chance to win super prizes. Find more information on Facebook:
https://www.facebook.com/OukitelTech/photos/a.950022175031679/6695786293788543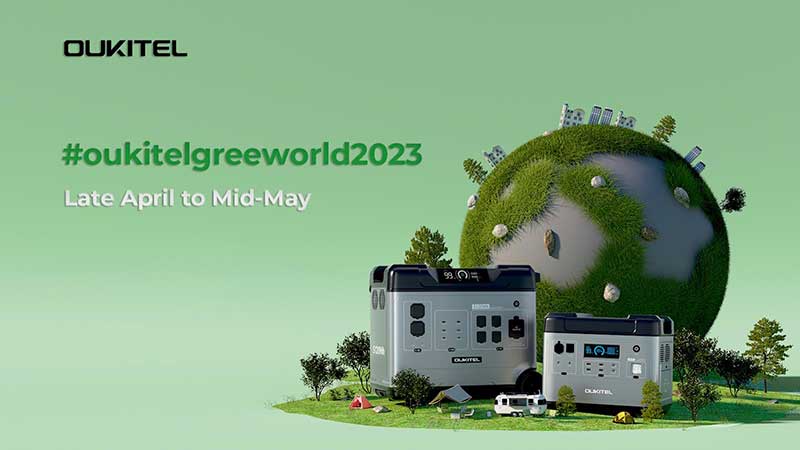 How to participate in OUKITEL's "#OUKITELGreenWorld2023" campaign?
1. Follow OUKITEL on Facebook: @oukitel_official.
2. Join OUKITEL Facebook group: https://www.facebook.com/groups/oukitelpower
3. Tag #oukitelgreenworld2023 and shoot a video of a "green" way to start anything (e.g. light up a light bulb with a potato?) or share good ideas on how to make earth greener & tag #oukitelgreenworld2023
4. Await the announcement of the winner. The top 3 most creative videos will receive a P5000 power station & 200W solar panel, a P2001 power station, or WP12 Pro rugged phone.
Join OUKITEL's "#OUKITELGreenWorld2023" campaign to show the world how sustainable and eco-friendly solutions can help us stay off the grid and reduce our carbon footprint!
To learn more, you can follow OUKITEL on:
Facebook: https://www.facebook.com/OukitelTech
Instagram: https://www.instagram.com/oukitel_official/
OUKITEL power station FB group: ​https://www.facebook.com/groups/oukitelpower