We use affiliate links. If you buy something through the links on this page, we may earn a commission at no cost to you. Learn more.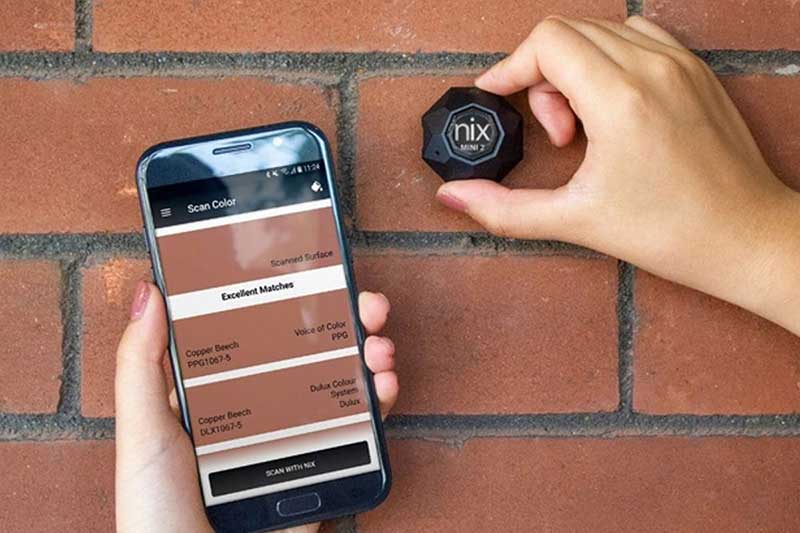 NEWS – The world is filled with beautiful colors. For those of us who work with imagery, whether for a career or fun, there are a lot of times when you see a shade or hue that speaks to you, that you wish you could pluck right from reality to plug into your latest art project, design assignment, or to simply stow away for later use. Online, you can somewhat accomplish this with screenshots and an eyedropper tool.
In the real world, your best bet for color capturing is the Nix Mini Color Sensor V2, which is on sale for just $59 for a limited time. Super portable and practically bite-sized, this advanced piece of technology can scan and identify just about any color in the physical world. To bring it to the digital realm, you can download the accompanying Nix Digital app, which lets you store and identify colors to repurpose later. Match more than 100,000 paint colors and then work them into your art projects for the rest of your life.
You can browse for color matches from famous paint brands like Dulux, Farrow & Ball, and Sherwin Williams so that you can take that beautiful color you saw at a restaurant that one time, and then actually find the corresponding paint shade to use in your own home later. The mini sensor can also scan any surface. Yup, that includes: vinyl, leather, painted walls, fabric, plastic, and more.
For more context, look at the glowing reviews. CNET wrote that, "Nix comes precalibrated and doesn't require any work on your end." And Mashable published, "The Nix Mini Color Sensor could be an awesome tool to feed your innate perfectionism."
Don't miss your chance to get a Nix Mini Color Sensor V2 for just $59 (reg. $83.95) for a limited time.
Prices subject to change.