We use affiliate links. If you buy something through the links on this page, we may earn a commission at no cost to you. Learn more.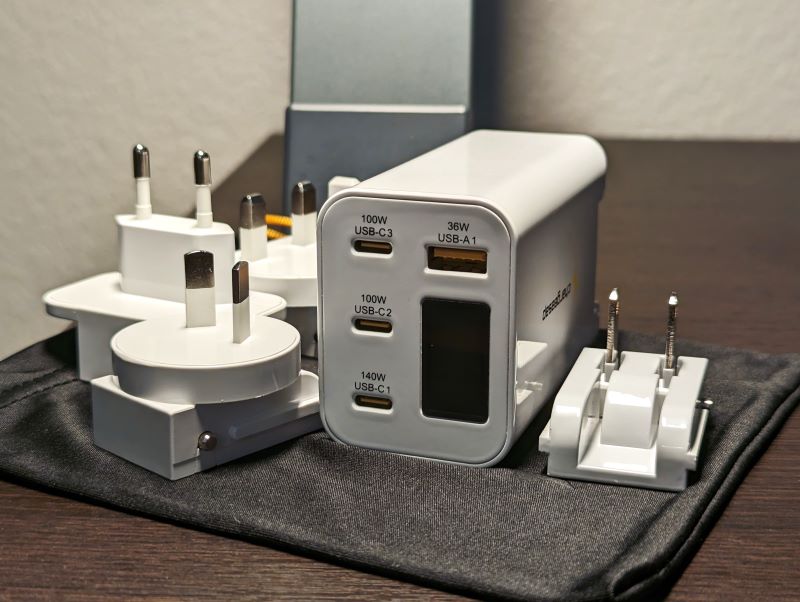 REVIEW – The Chargeasap Zeus 270W GaN USB-C Charger is currently a Kickstarter project with only a few days left for what they tout as the world's first and smallest to provide 270W of power with USB-C. I got to review a pre-production model and was hoping this could replace all the extra charging blocks and power supplies I need when I travel. The short answer is it fits the bill for my needs perfectly. Keep reading to see if it will work for you.
What is it?
The Chargeasap Zeus 270W GaN USB-C Charger is a one-and-done USB-C charger for up to four devices at one time.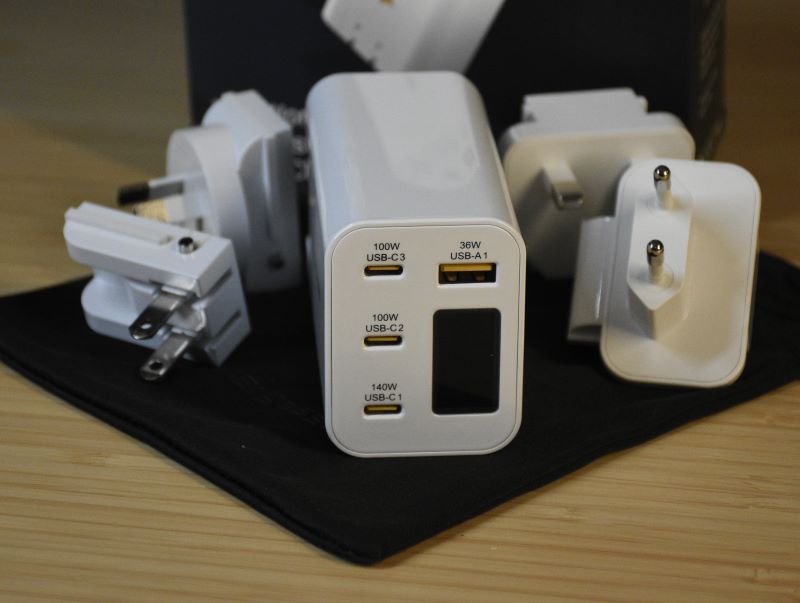 What's in the box?
The Chargeasap Zeus 270W GaN USB-C Charger
4 – plug converters (US/AU/EU/UK)
Travel pouch
Hardware specs
Size: 90 x 42 x 50mm / 3.5 x 1.7 x 2.0in
Weight: 320g / 0.7lb
Total Output: 270W
Ports:

2 x USB-C 100W
1 x USB-C 140W
1 x USB-A 36W

GaN chips: 4 x GaNFast NV6127 Navitas
OLED display
Design and features
Disclaimer: Per the folks at Chargeasap, this is not a final production unit. The final version will have a matte finish due to a poll they took from backers.  Next, this unit's color is not a 100% match to the adapters. That will be fixed in the production run. Finally, the plug converters on the review unit are tighter and thus harder to remove than what Chargeasap wants to put out.
First thing I noticed when I took the Chargeasap Zeus 270W GaN USB-C Charger out of the box was its size. It's slightly thicker than my few years old laptop's power brick but shorter.  I wouldn't say it's tiny but it's not a behemoth either. It's about the size of a juice box.  It feels solid with a good weight to it.
The review unit is a glossy white color with minimal branding so it should match all the Apple products some of you have.  They still use white chargers and cables, right?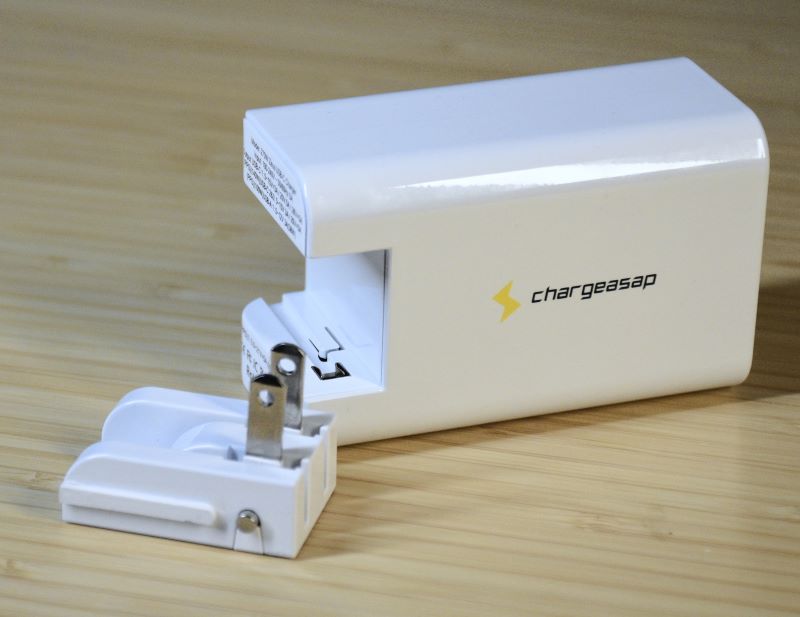 The plug converters slide in and socket into good ol' Zeus with no wiggle room whatsoever. We'll have to wait and see how the final production version compares after the Kickstarter campaign.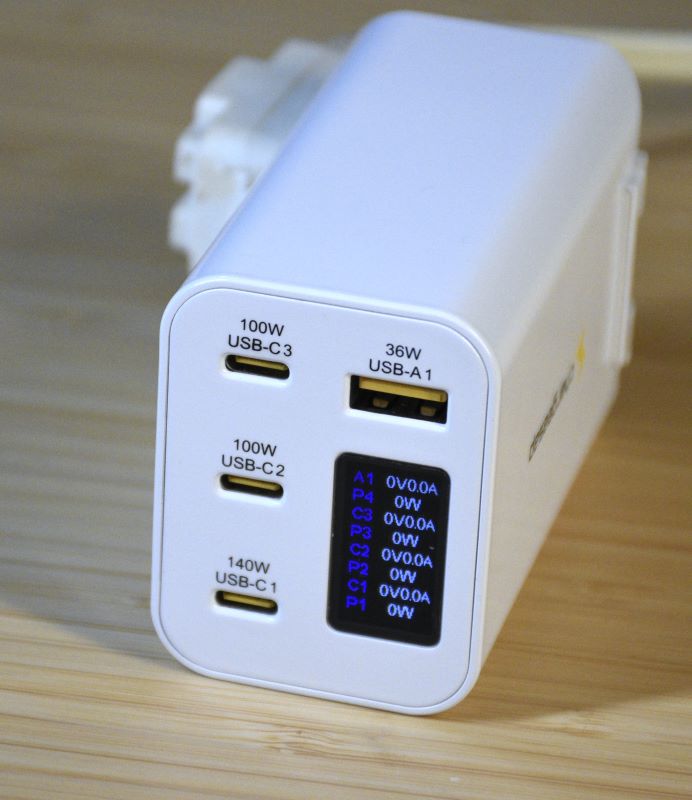 On the business end of the Chargeasap Zeus 270W GaN USB-C Charger, you'll see the OLED display and the 4 available ports, 3 USB-C and 1 USB-A. When you plug it in, the display lights up and briefly shows the company logo, then goes to the readout for the ports. The display starts with USB-A at the top and then works down from USB-C 3 to USB-C 1.  I found the display a little confusing until I realized Chargeasap's labeling scheme. Here you can see A1 P4 stands for USB-A 1, port 4, C3 P3 is USB-C 3 port 3, and so on.  Each port displays the voltage, amperage, and wattage used by the device.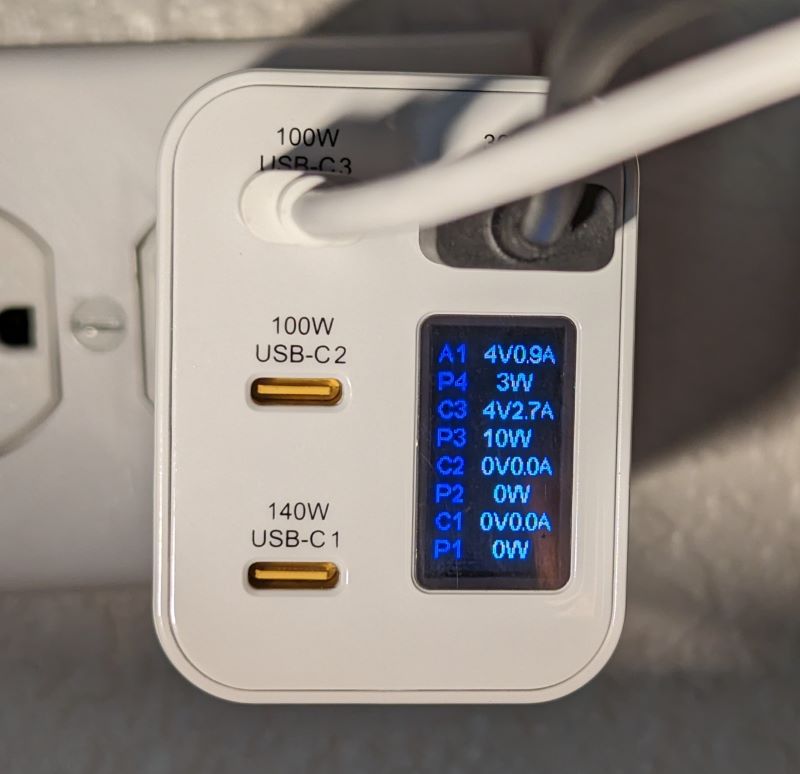 Chargeasap says the Zeus 270W GaN USB-C Charger can power 3 MacBooks at the same time and at full speed. I can validate that. I don't have one MacBook, let alone 3. But it's got 4 ports and can supply up to 270 watts of power, plenty of juice for me.
Performance
The Chargeasap Zeus 270W GaN USB-C Charger is perfect for my use case. I've recently started a new job and must travel at times.  That means I need my laptop's power supply, phone charger, reMarkable 2 charging source, and lithium battery charger. Now I only need Zeus with me to bring on the power.  And with only one item to bring to charge my devices, it frees up some space in my backpack and reduces the likelihood of forgetting to pack one of them.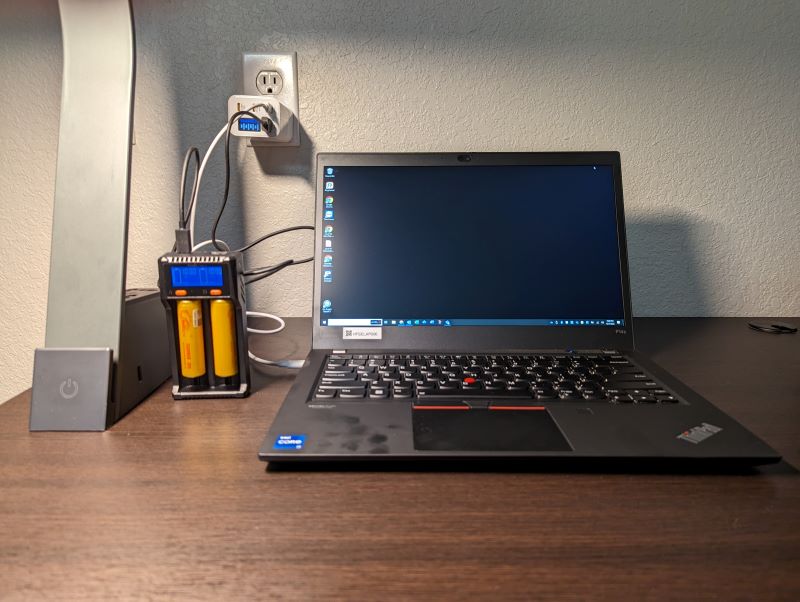 The charger worked well for me in the hotel room. It charged all my devices just fine and offers fast charging for devices, like my Pixel 7 Pro. It worked just as well on the job site when my laptop battery ran low.  I was able to keep working using the Zeus 270W GaN USB-C Charger as my power supply.
What I like
USB C charging
Compact size
Plenty of power
What I'd change
Final thoughts
The Chargeasap Zeus 270W GaN USB-C Charger is just wanted I wanted in a travel charger. It has a small footprint and plenty of power. I can charge all my devices at once or allow others to charge theirs along with me.  It's my first GaN charger and is currently $119 on Kickstarter with 6 days to go at the time of writing my review.  The final retail price will be $219.  They have well-exceeded funding so rest assured this will be produced, with pledge fulfillment to begin in May.  I can't say how Zeus compares to other chargers of this nature or whether the price is justifiable. I know it will be a constant travel companion of mine for the foreseeable future.
Price: $119 for Kickstarter pledge, $219 retail
Where to buy:  Kickstarter
Source: The sample of this product was provided by Chargeasap.