We use affiliate links. If you buy something through the links on this page, we may earn a commission at no cost to you. Learn more.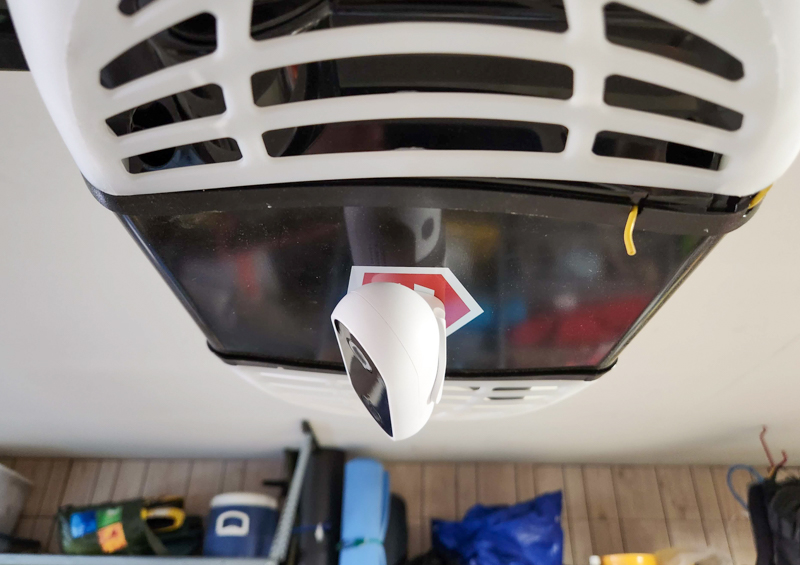 REVIEW – More and more of the electronic products in our house are becoming smartified (I'm pretty sure that's the technical term). What started as a dabbling with a couple of WiFi-controllable lights years ago has become an epidemic at our house with doorbells, lights, coffee makers, speakers, air fryers, and more available to control via voice assistant or smartphone. One relic from the 1990's is our garage door opener. Many of the newer garage door openers feature smarthome functionality, but ours does not (without the purchase of an extra dongle that requires a CAT 5 connection). Enter the Occhi × Ampoza garage door opener.
What is it?
The Occhi × Ampoza garage door opener is a nifty little device that can open and close (most) garage doors, has security camera recording functionality including motion detection, and has a sensor to know if the garage door is open or shut.
What's in the box?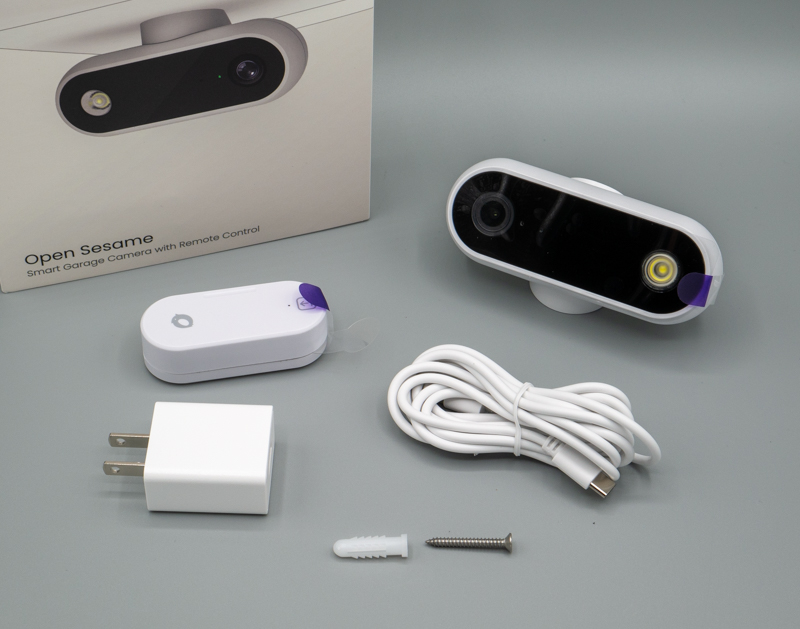 Occhi × Ampoza garage door opener
Wireless Garage door tilt sensor
AC adaptor and USB power cable
Wood screw with drywall anchor (only used if device can't be magnetically attached)
Compatibility
The Occhi × Ampoza garage door opener supports more than 50 global universal garage door opener brands that were manufactured after 1993 including motors with security+ 2.0 protocol. Full compatibility list on the product page at the bottom of this review. Connectivity is via RF garage door signals to your garage door opener and WiFi for connectivity to the internet.
Design and features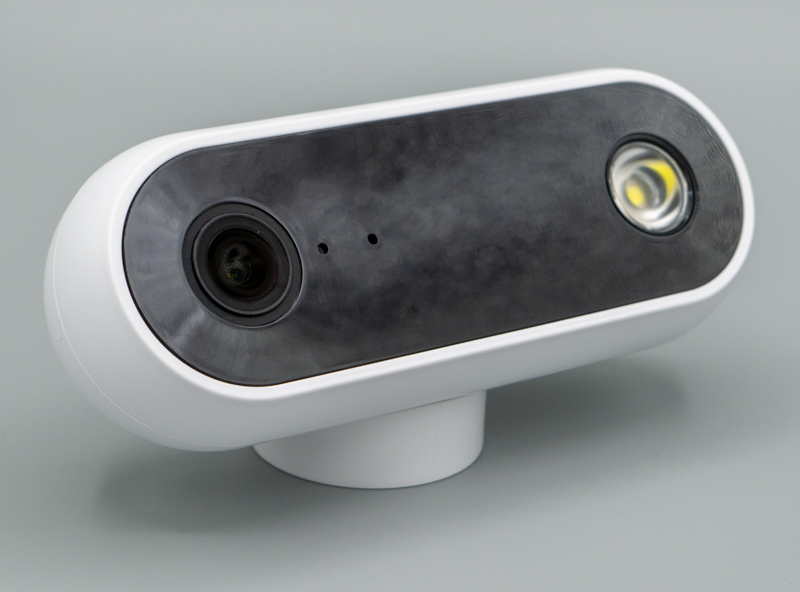 The Occhi × Ampoza garage door opener is a compact pill-shaped device, with a separate stand that can be attached to a ceiling or garage door opener magnetically or via a screw.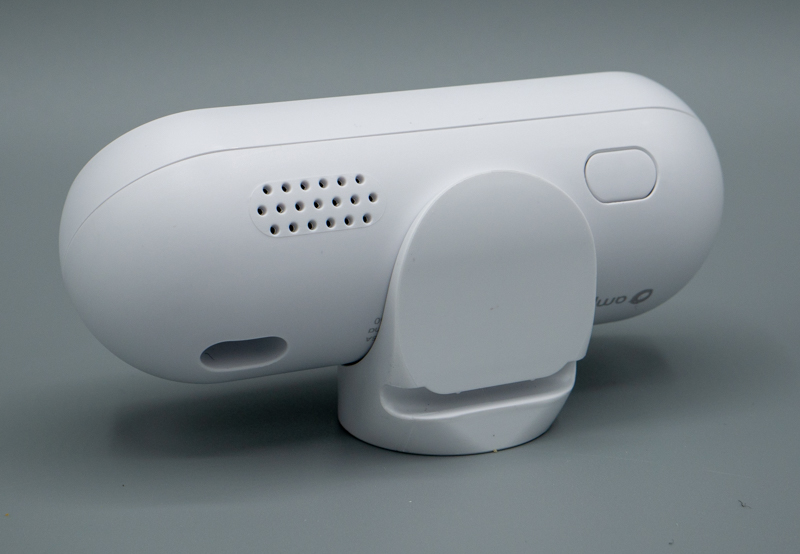 On the backside is a button and the USB power port. Hidden behind the stand is a micro-SD card slot for offline video storage. The Occhi × Ampoza Garage Door opener can be rotated to point at any angle vertically and horizontally.
Setup
The setup was a bit more complicated than many gadgets we review here, but the smartphone app (tested on Android but also available on iOS) walked me through everything in about 10 minutes and was easy to follow. First, the app instructs you to find a suitable spot and test if your garage door opener (or GDO – a term I'd never seen before but will use going forward) is metal. If you had a GDO with a plastic housing or a metal that isn't magnetic, you'd need to use the included washer+double-sided tape or wood screw (and drywall anchor if needed) to attach the camera to a ceiling near the GDO.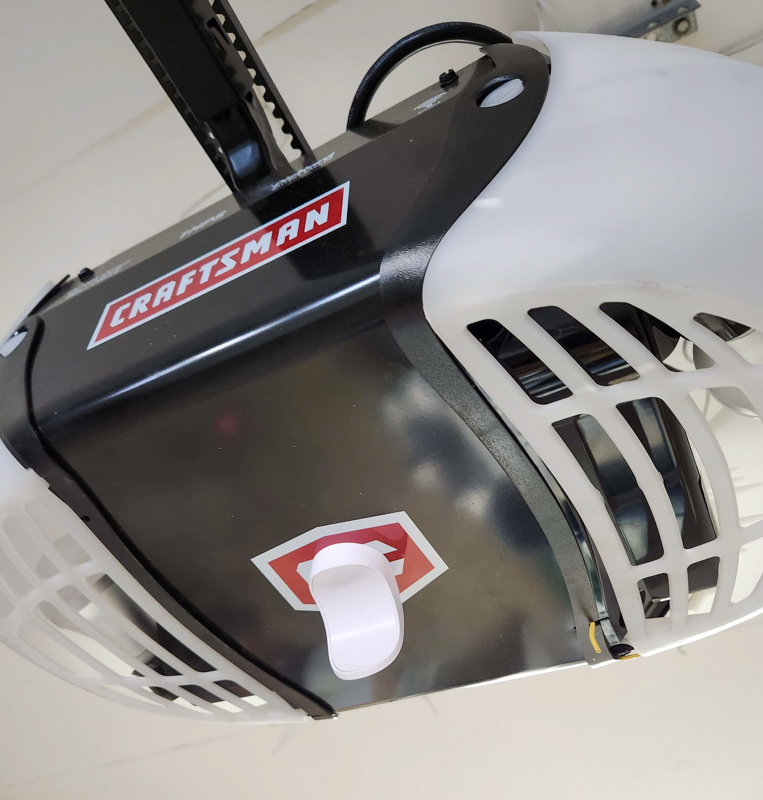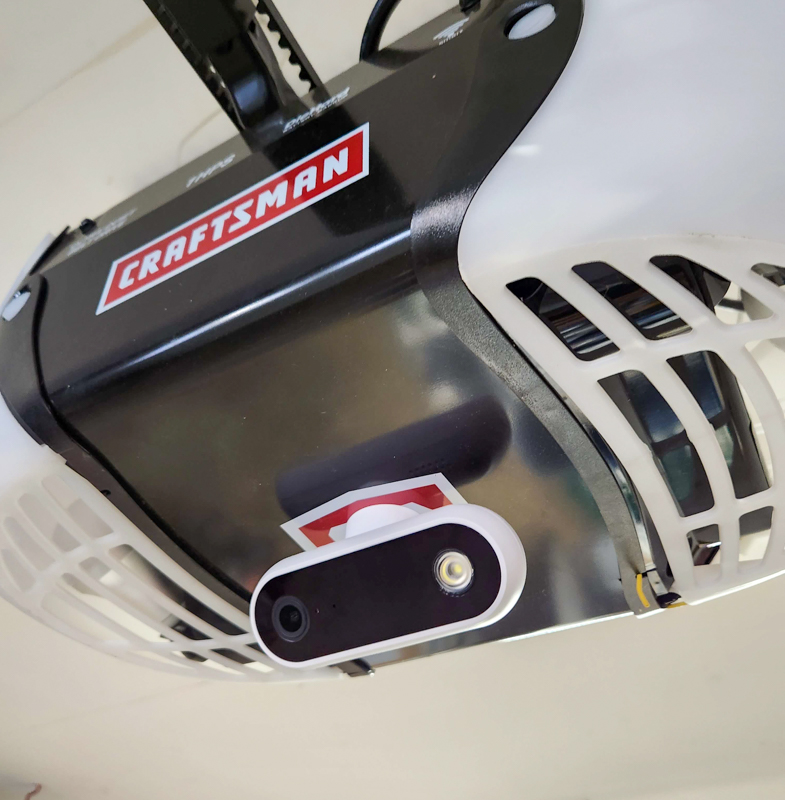 As you can see above, my GDO is magnetic and the Occhi × Ampoza garage door opener grips it easily. Next, the app instructs you to plug in the USB power and then asks what color the "Learn" button is on your device (with a guide to common colors based on brand):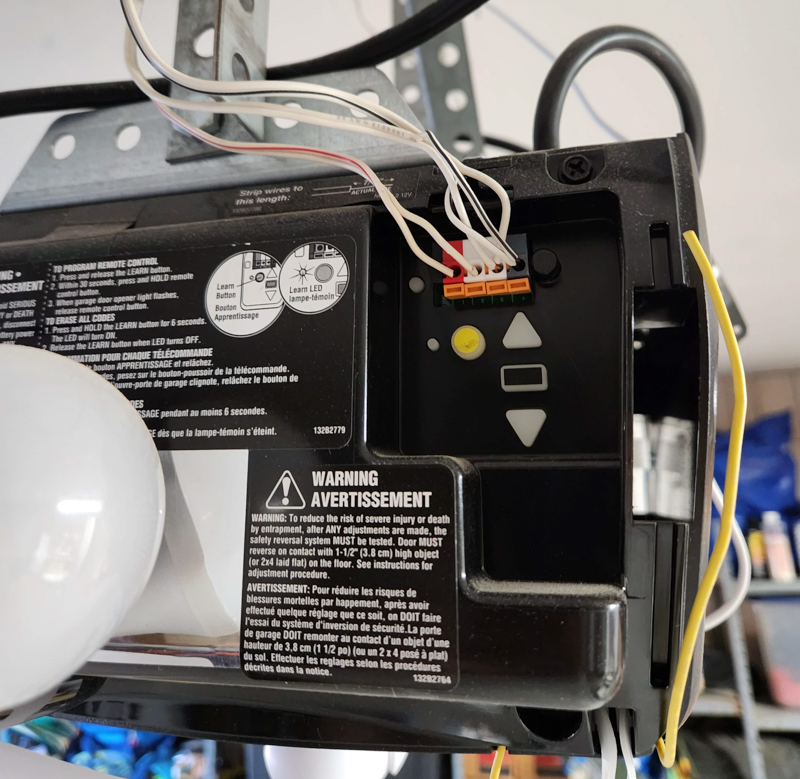 Next, the app instructs you to attach the door sensor using included two-sided tape.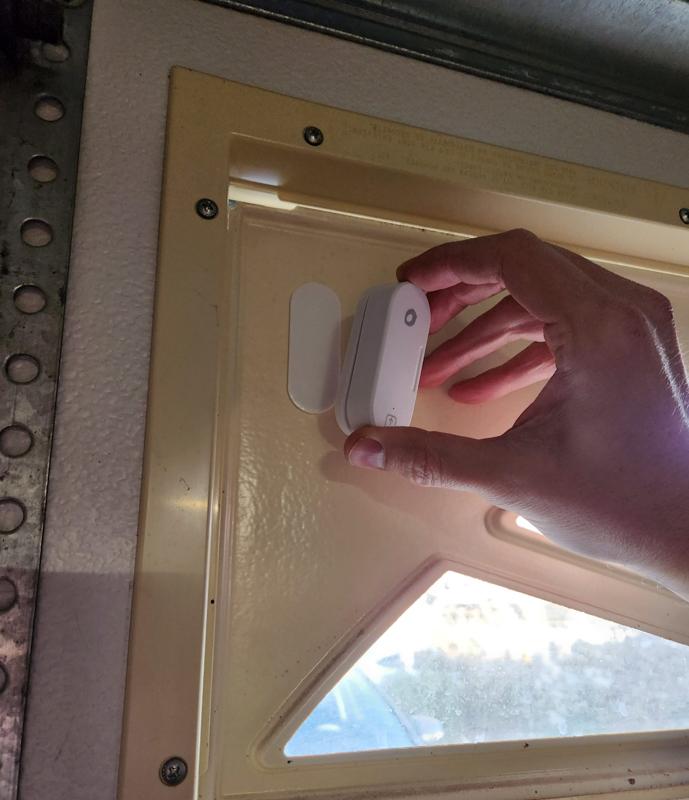 This door sensor simply detects if it's horizontal or vertical – and thus if the garage door is open or closed. After this sensor is installed, you can control the garage door using the app, connect to Alexa for voice-command control (coming in Feb 2023), and view live cameras and recorded clips in the app. I've included some screenshots below to show the interface and some of the functions:
One of the nice functions included is routines to automatically close the door each day (if open) at a certain time. This is a nice peace-of-mind feature for me, I've forgotten and left the door wide open multiple times over the years and now with this routine, the GDO will automatically close each night.
Other features include two-way audio communication (though I'm not sure how'd often I'd use this to talk to someone in my garage), sharing access to family members or friends (so they can get in and out of the garage), and even a mini-siren to let intruders know they've been detected if the cameras detect motion. A micro-SD card can record video footage even if internet connectivity is lost, so as long as thieves don't also grab the Occhi × Ampoza Garage Door opener you'll still have valuable evidence.
What I like
Relatively easy setup and installation
Magnetic attachment – no permanent screws if your GDO is metal
Lots of features and easy to use app
Clear 1080p camera footage
What I'd change
App asks for a long list of permissions and requires an account
Final thoughts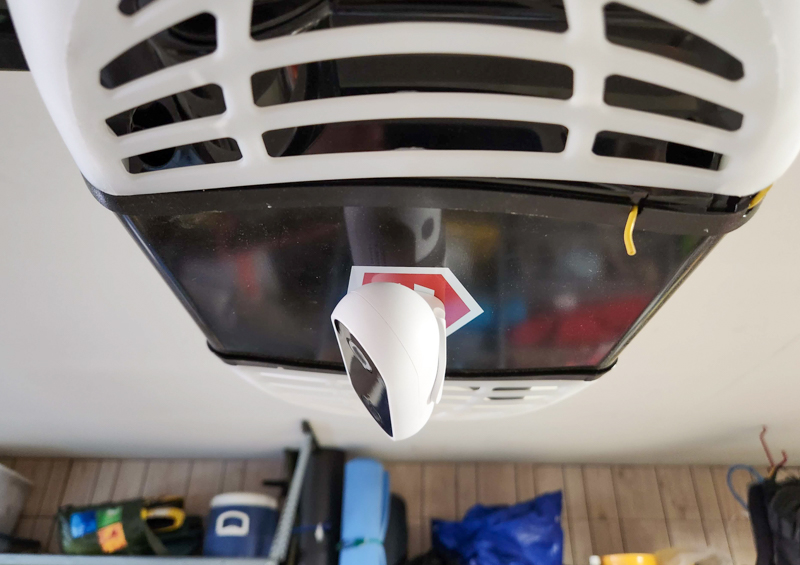 The Occhi × Ampoza garage door opener was a convenient luxury I didn't know I was missing until I'd installed it and used it for a few weeks. More than once I was out on a walk with the dog and couldn't remember if I'd closed the garage door or not. Even though we live in a safe neighborhood, the ebikes and scooters I've reviewed and bought myself are tempting to would-be thieves, and I loved that I could quickly check the door status right from my phone and close it if I'd forgotten. We also shared access to guests during the review period which made it effortless for them to come and go while they were staying with us. Combined with the easy setup, it's a great product based on my use so far!
Price: $129.99
Where to buy: Amazon
Source: The sample of this product was provided by Occhi.