We use affiliate links. If you buy something through the links on this page, we may earn a commission at no cost to you. Learn more.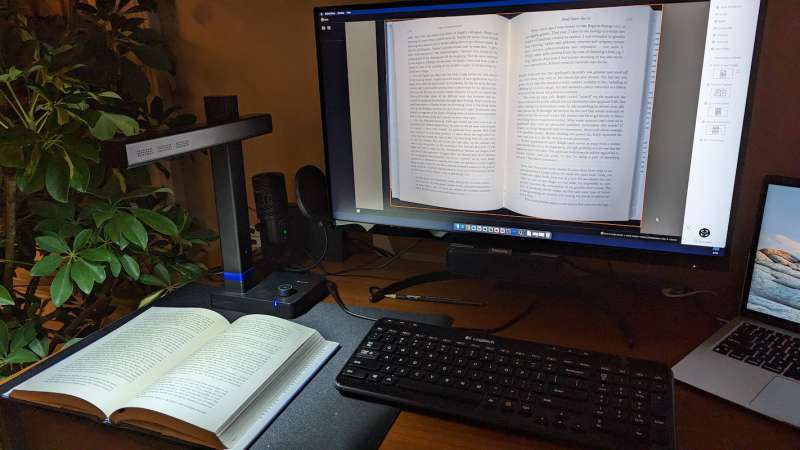 REVIEW – During the pandemic, a lot of face-to-face activities were quickly converted to online.  This meant that a lot of the paper tools typically used in face-to-face interactions also needed to be converted to digital. A scanner works well, but what if it was something you needed to demonstrate with?  Or, what if you needed to convert a book to a digital format for a class you were teaching? The CZUR Shine Ultra Pro Document Scanner can handle all of those tasks, and more!  
What is it?
The CZUR Shine Ultra Pro is a document camera and a software solution.  A document camera is basically a web cam optimized for taking photos (and videos!) of documents, without the large format of a scanner. It's also a software package that can run the camera, perform OCR (optical character recognition) and other tasks while connected to the camera. And, it's portable!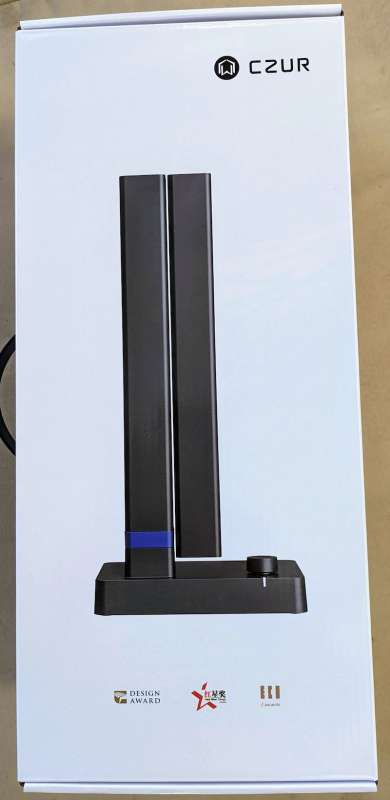 What's in the box?
CZUR Shine Ultra Pro Document Camera

USB cable for connecting to a computer

Foot pedal for high-volume scanning

Black document mat (provides contrast for automatic scanning features)

Finger cots that make turning pages easier
Hardware specs
Dimensions:  116.9 x 157.9 x 409.4 mm

Weight:  1 Kg

Resolution: 24 megapixels

Maximum document size: up to A3 (420 × 297 mm / 16.5×11.7 inch)

Maximum document thickness: 10mm

Optical resolution: A4 size files – 440 dpi; A3 size files – 320 dpi

Color bit depth:  24 bit color

Scanning speed: 1 page per second

OCR:  180 recognized languages

Lighting:  2 built-in LED bulbs with stepless brightness adjustment

Visual Presenter mode:  4:3 – 1600 x 1200 @ 10Fps; 16:9 – 1920 x 1080 @ 10Fps

Scanning color modes:  Color, Patterns, Stamps, Gray scale, B&W

Scanning Control:  Pedal Control, Button Control (in-software), Auto-Scanning (triggered by page turning)
Design and features
The CZUR Shine Ultra Pro document scanner can be used in two modes.  Both are useful, but it's much more powerful in one than in the other. The first mode is as a "standard" web cam, attached to your laptop like any other web cam. The use case may be a Zoom or Teams meeting where you need to display a document or a page from a book.  The CZUR Shine has an adequate microphone built in just like a web cam designed to point at your face. The second and more powerful mode is a dedicated camera linked with the CZUR Shine software.  The Shine software (available for both Mac and PC) allows you to digital flatten scans from a book, automatically fix crooked scans, remove your finger if it's inadvertently in the scan, automatically split pages when scanning a book, automatically scan when a page turn is detected, and apply OCR to convert images to text.  The CZUR Shine software also lets you edit scans with crop, trim, rotate, tilt correct, and image standardization. The software also allows you to make very high resolution videos, with inline editing tools while also recording your voice.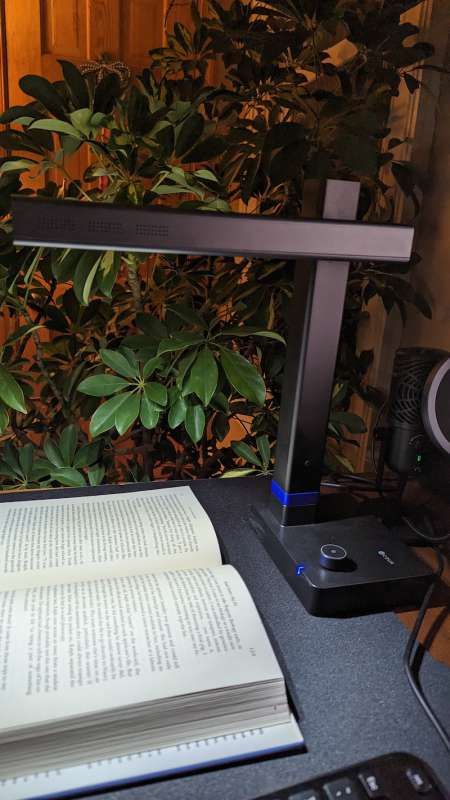 The physical hardware is very nice.  The unit itself is largely aluminum, keeping strength up and weight down. It's quite portable, folding almost flat. The only real control on the camera itself is a dial that turns the light on and controls the brightness. There is a foot pedal that plugs into the camera, which can be used to trigger scans when both hands are tied up, like when scanning pages in a book. Below is a zoomed-in sample of a typical scan using the auto-format feature. 

Performance
The performance of the CZUR Shine Ultra Pro document scanner is quite good.  When I see a product that is both hardware and software, one of the two is usually better than the other.  I've reviewed many products with great hardware, but a horrible app, or a poor user interface in the software.  This is the rare exception.  Both the hardware and software seem to complement each other well, with both being very high quality and pretty easy to use.  The automation tools built into the software all work very well, despite being asked to perform some image processing magic at times.  For production work, like if you were trying to scan a lot of archival documents in a library, or many pages from a book, the software is great.  If you are looking to convert printed text to editable text through OCR (optical character recognition), this is a great tool.  The OCR is very fast and about as accurate as I've seen.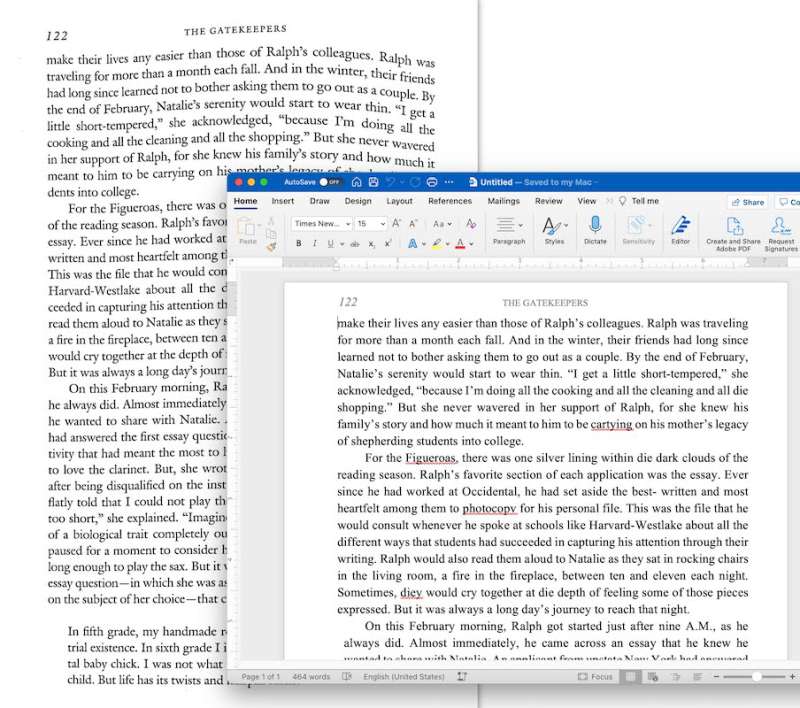 It also works quite well for creating annotated videos, like if you were using it to create a video grading a student's work.  The foot pedal and included finger cots would also make that library work easy, as would the general portable nature of the system.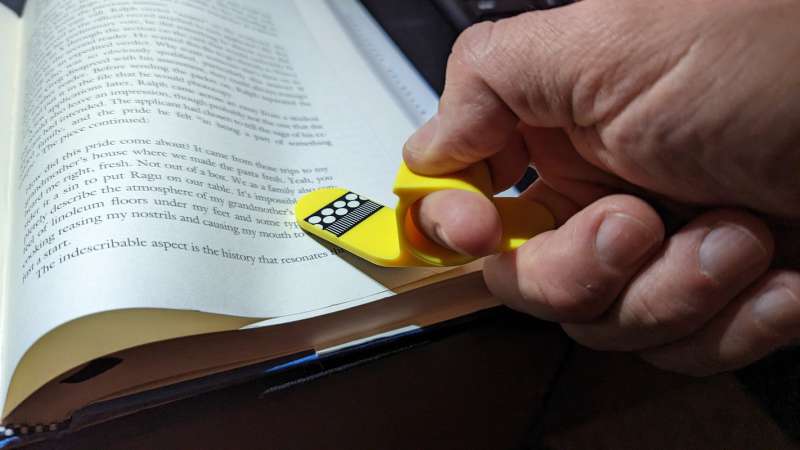 It's nice that it can also be used as a "normal" web cam in Zoom or Teams for displaying documents, although the resolution of the images seems limited in those cases.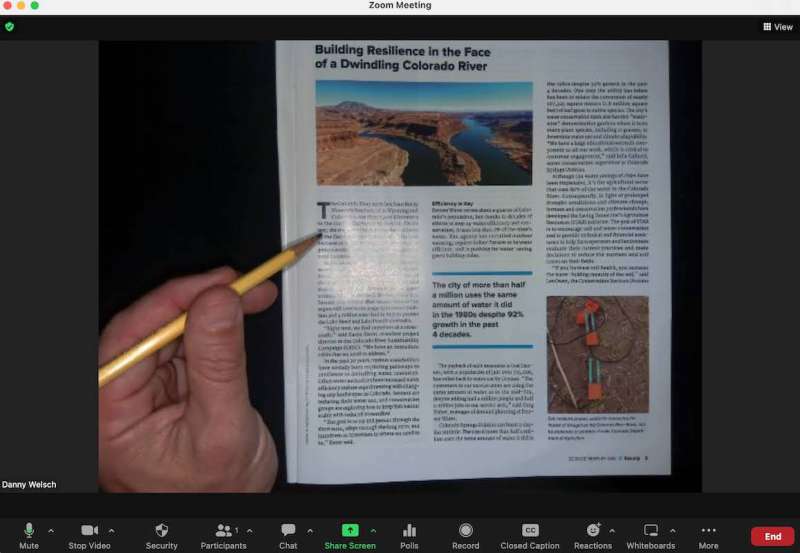 All in all, if you have a need to scan and convert documents from paper to digital, the CZUR Shine Ultra Pro Document Scanner is a great tool.  It's light, compact, versatile, and effective. 
What I like
Very high quality scans

Feature rich software

Capable of being used in several different ways

Microphone is included for use with presentation and meeting systems
What I'd change
Probably don't need to include the software on a CD.  
Final Thoughts
If you're looking for a solution for presenting paper copy digitally, or a production system for converting books to text or images, the CZUR Shine Ultra Pro Document Scanner may be the right solution. Also be sure to check out our other CZUR scanner reviews.
Price:  $329
Where to buy: CZUR or Amazon
Source: The sample for this review was provided by CZUR.