We use affiliate links. If you buy something through the links on this page, we may earn a commission at no cost to you. Learn more.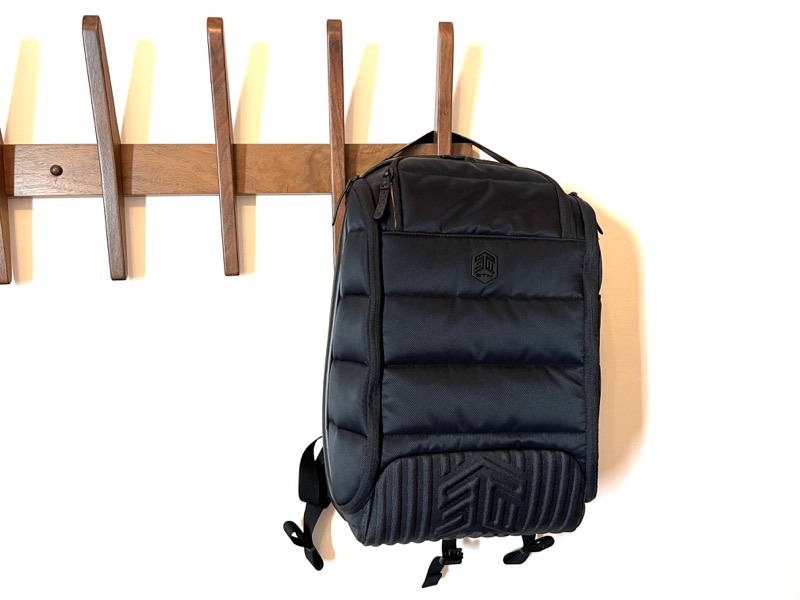 REVIEW – This year I was issued a company laptop, which means I had an excuse to look for a laptop bag! What can carry my laptop, accessories, and other essentials while looking good and staying organized? Let's look at the STM Goods DUX 16L backpack.
What is it?
The STM Goods DUX 16L backpack is a smart looking backpack that features dual-foam shoulder straps with a padded EVA foam panel.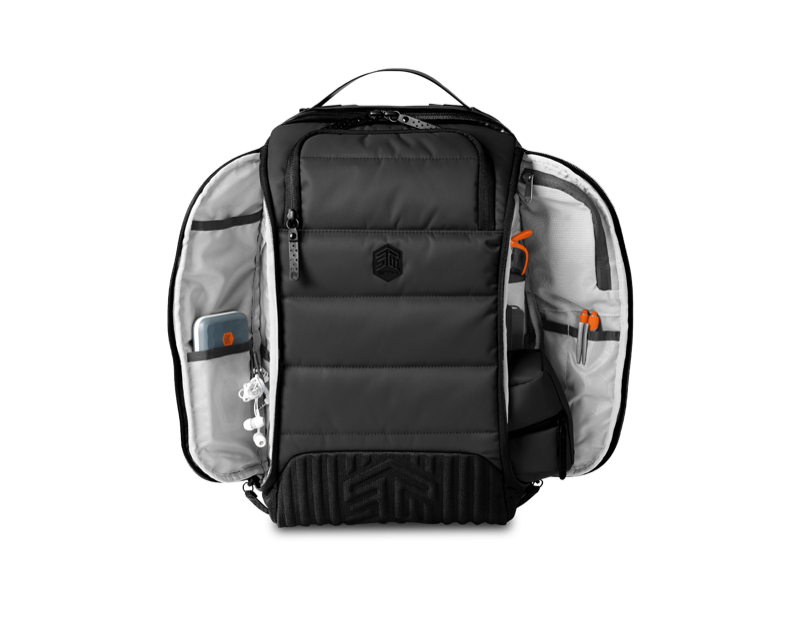 Hardware specs
Fits Up To 15″ Laptops (And 16″ Macbook)
main material(s): black camo- 500D x 750D Poly. black night, blue sea, & grey storm- 330D Twill
outer dimensions: 17.5 x 12 x 5.9 in / 44.5 x 30.5 x 15 cm
weight: 2.56 lbs / 1.16 kg
capacity: 16.0 L/ 976.38 in
device compatibility: fits up to 15″ laptops (also fits 16″ Macbook Pro/Air)
Design and features
The first impression of the STM Goods DUX 16L Backpack that I got was the "puffy jacket" look of the backpack, followed by the tire tread looking bottom panel.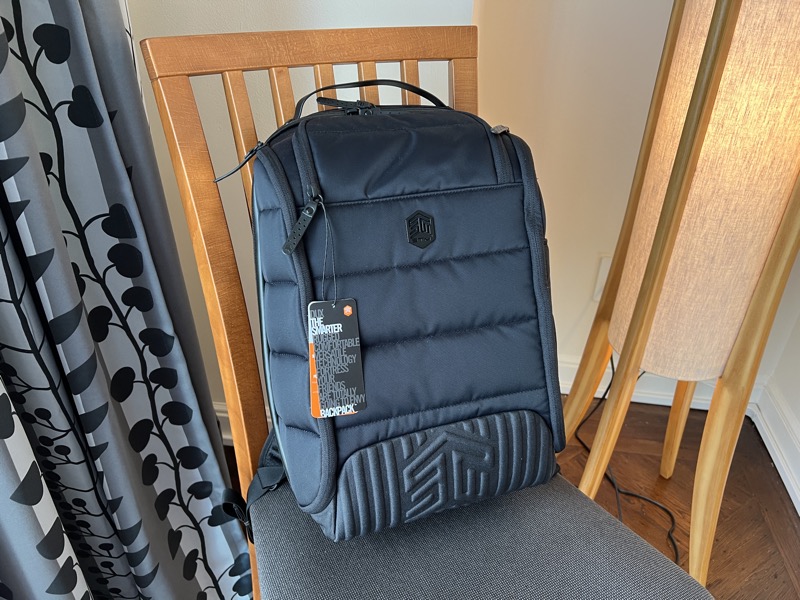 There is a sternum strap that connects the two shoulder straps. There is no waist belt on this pack.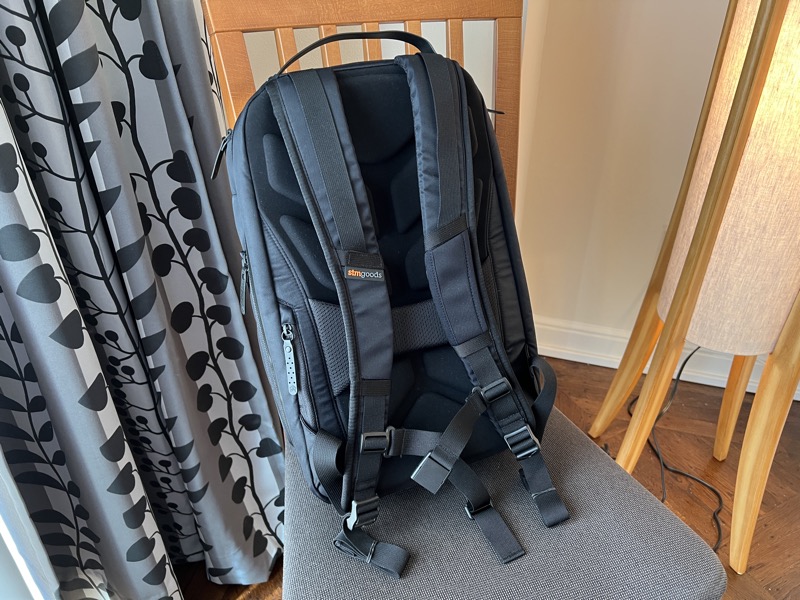 One side of the pack is plain, but the other has a fold-flat bottle carrier, and a hidden side zip slot for small things such as a phone or music player.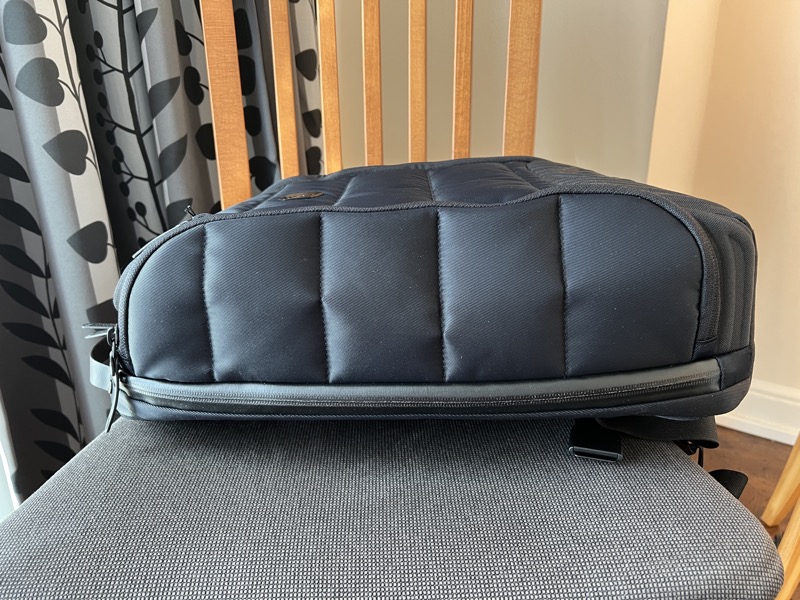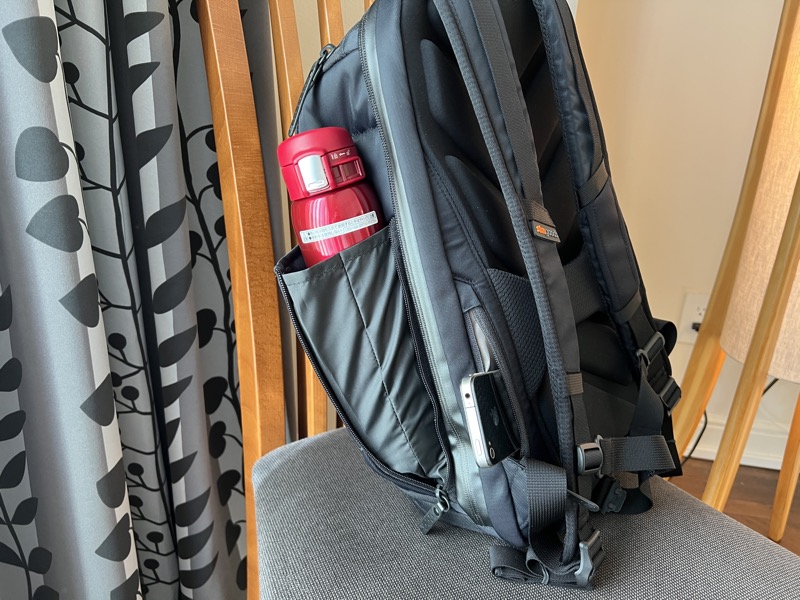 The back is interesting. There are numerous "bumps" to promote air circulation as well as a handle for a rollaway luggage handle.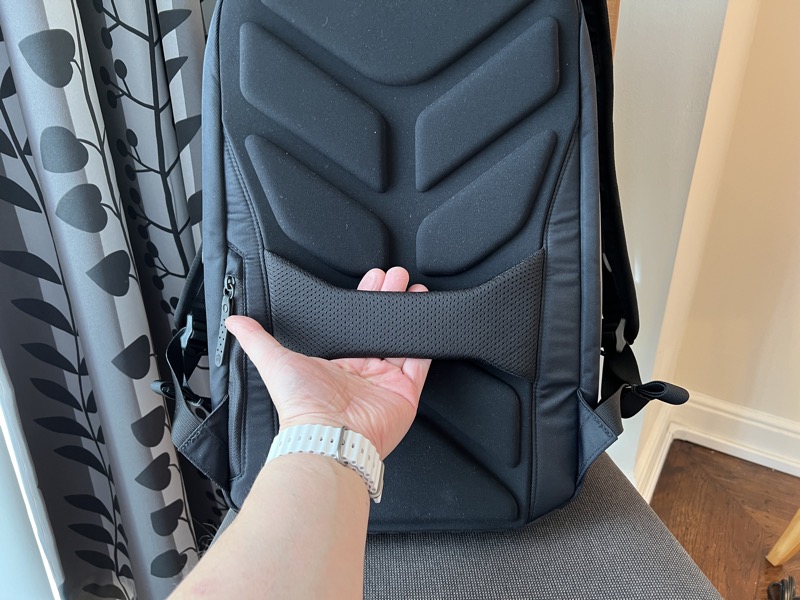 I don't often notice zippers, but this bag has weather-resistant sealing zippers to fend off the elements.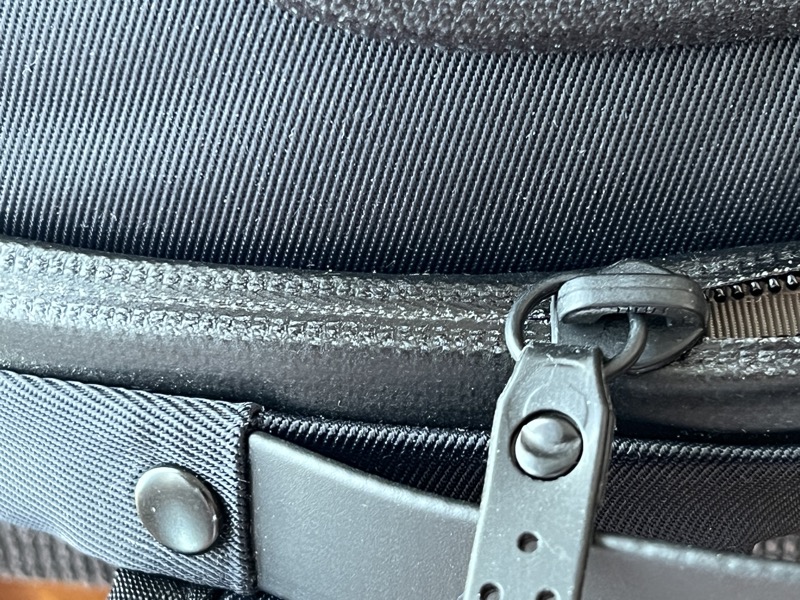 On the top of the bag is a handy compartment with a mesh pocket in the lid. Note the key lanyard. I like how the bag keeps it's shape when this compartment is open.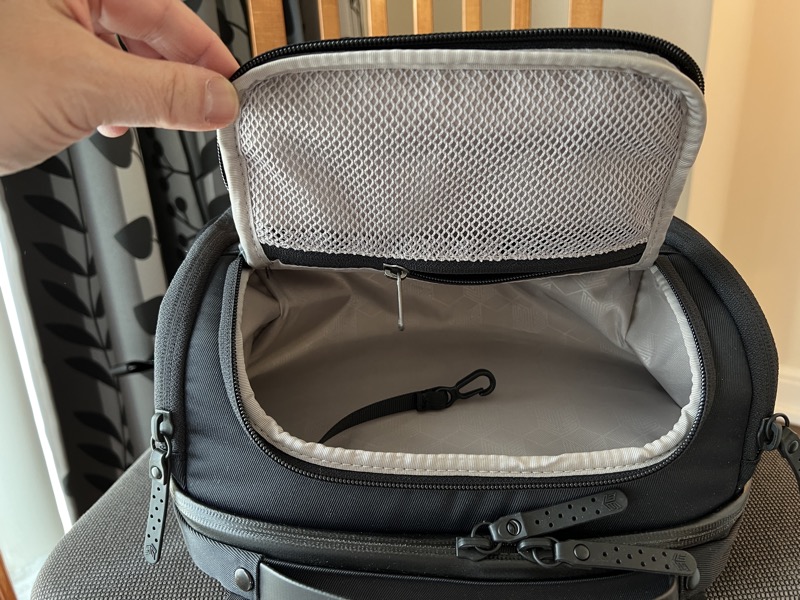 A quick peek inside the STM Goods DUX 16L Backpack's main compartment shows a lot of velour-like padded areas and cavernous storage. Once again, the design of the bag helps maintain the "turtle shell" shape.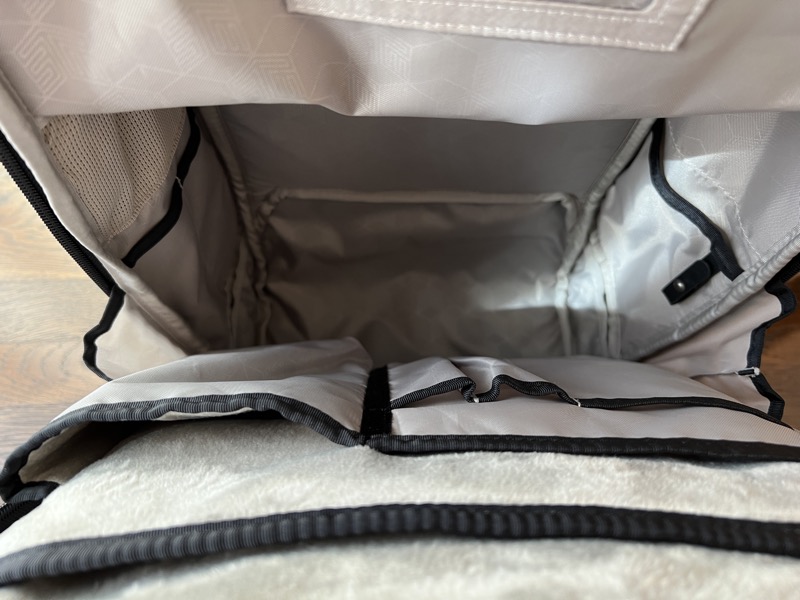 I found this rectangular accessory bag on the bottom of the backpack. It's similar in size to a tissue box. It reminds me of those toiletry travel bags. It fits perfectly on the bottom of the bag.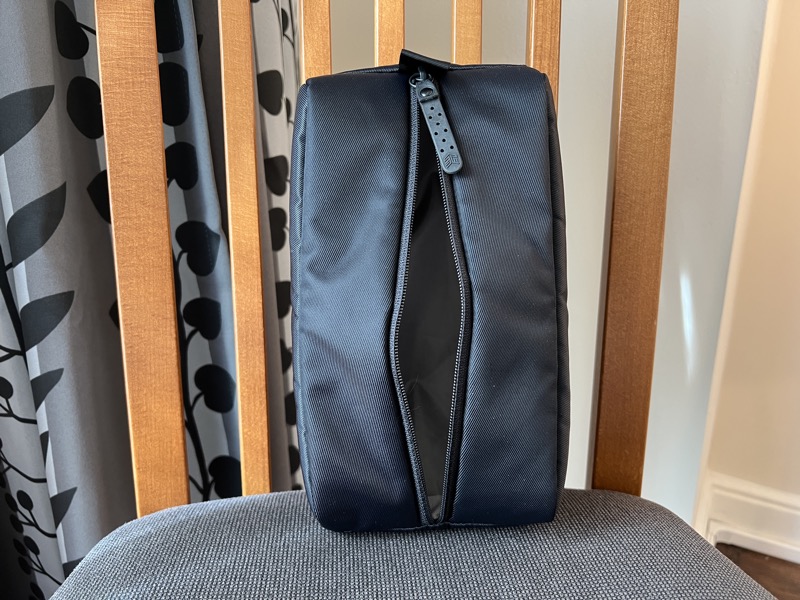 Here's a side view of the empty STM Goods DUX 16L Backpack. Once again, notice how the shell half keeps its shape, even when totally empty and opened.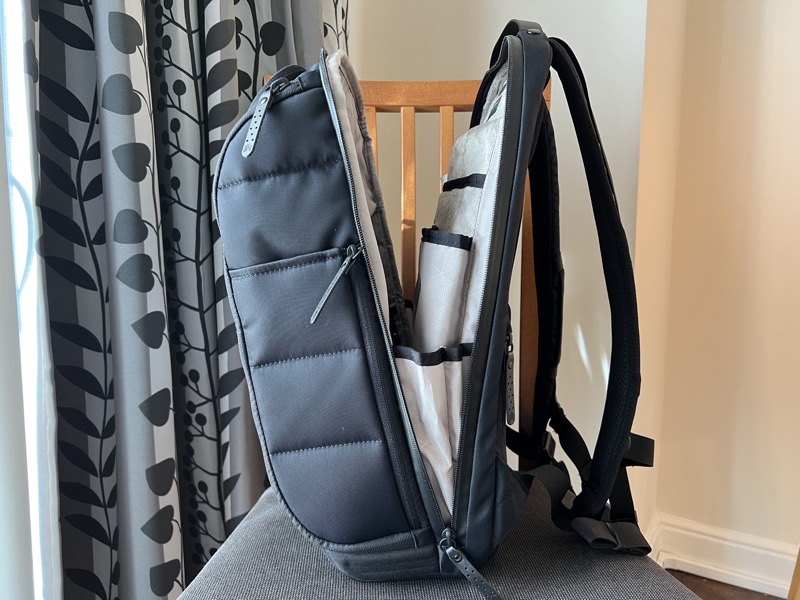 The bottom of the bag is made of a rougher, tougher material that reminds me of a tire.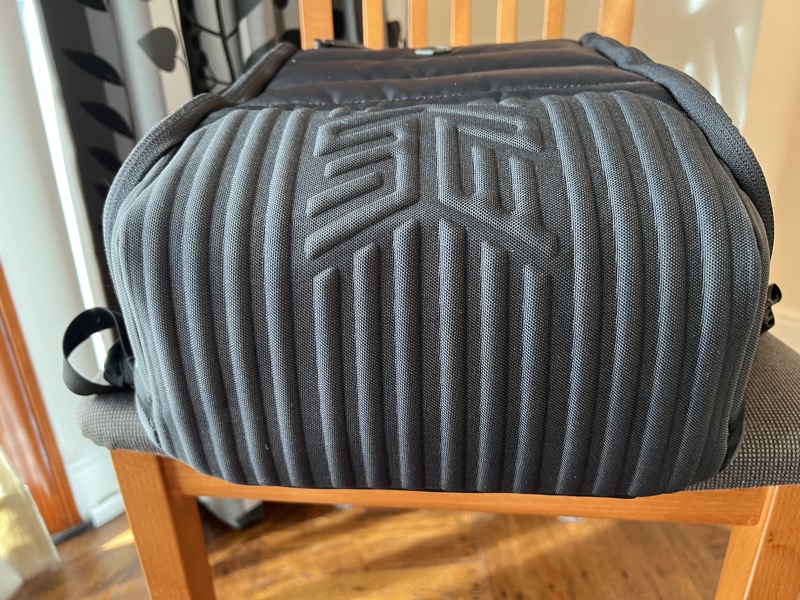 My company-issued laptop is pretty small, so I found the biggest laptop in the house I could find (15″) and added an iPad Pro 12.9″ with the keyboard attached. The 15″ laptop just barely peeks out from the velvety pouch here. The 15″ laptop here measures 13.56″ by 9.07″.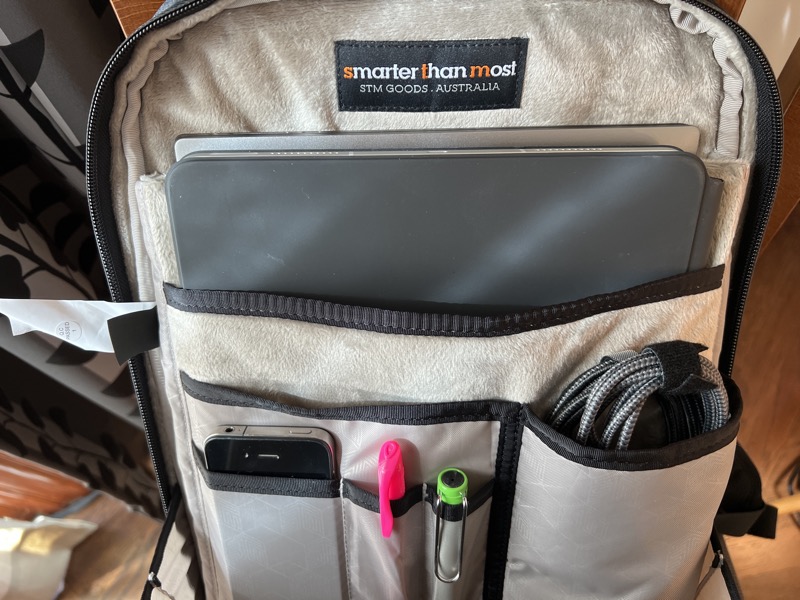 I nearly missed these very clever side zips! They open into the STM Goods DUX 16L Backpack's main compartment without spilling the contents.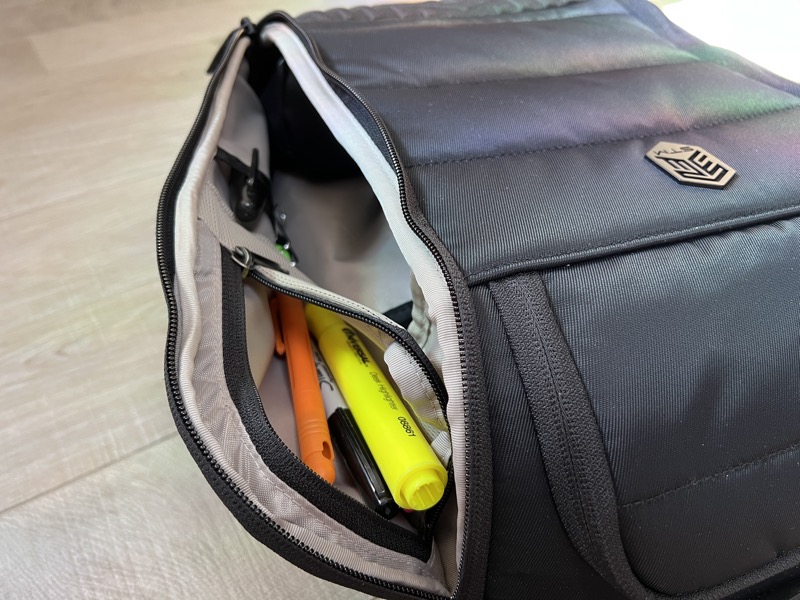 Here's a shot of the other side. Notice how the laptop and iPad are still secure in their slots.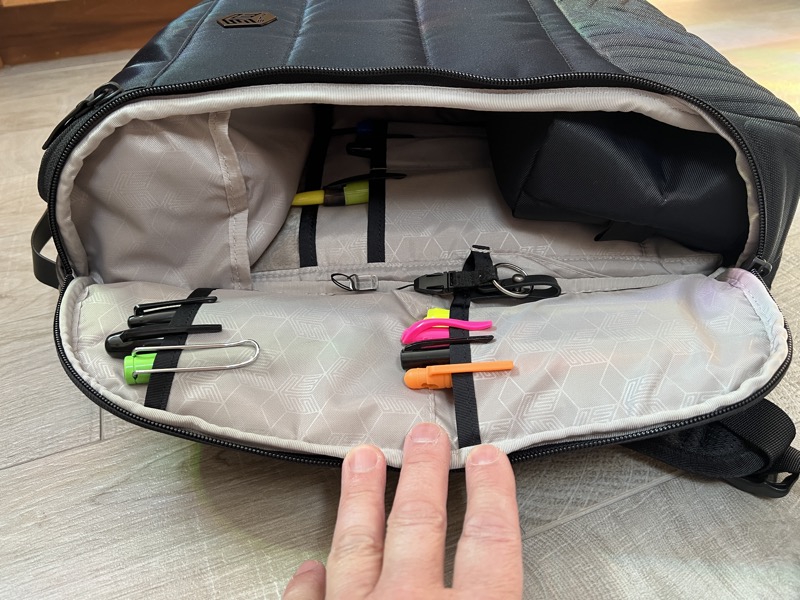 What I like
Can fit a 15″ laptop and a tablet in padded sleeves
Lot of clever compartments
Keeps it's shape
What I'd change
Final thoughts
The STM Goods DUX 16L Backpack is now my new go-to-work bag. I look forward to many years of staying organized and looking good while doing it!
Price: $229.95
Where to buy: STM Goods and you can find 30L versions on Amazon
Source: The sample of this product was provided by STM Goods