We use affiliate links. If you buy something through the links on this page, we may earn a commission at no cost to you. Learn more.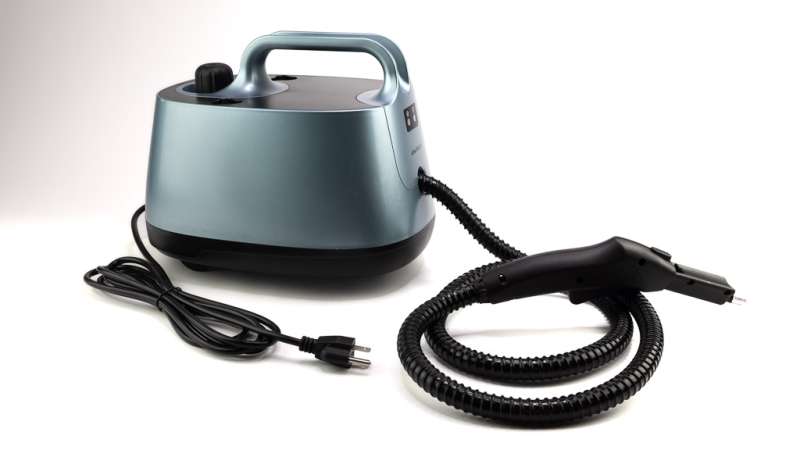 REVIEW – I jump at a review item every now and then, only to find out it's not exactly what I thought it was. I initially thought the Aspiron Canister Steam Cleaner was a carpet shampoo/steam cleaner, but it turns out it's not. However, I found that I really could use it.
What is it?
The Aspiron Canister Steam Cleaner is a multipurpose steamer for floors, tiles, carpets, upholstery, windows, and more.
What's in the box?
You can remove this heading and section if it doesn't apply to your review.
Aspiron Canister Steam Cleaner

21 accessories:

Measuring/fill cup

Magic eraser like sponge

Spare O-rings

3 metal brush ends

3 plastic brush ends

Funnel

Two 16″ handle extensions

Glass cleaning squeegee attachment

Floor/surface cleaning attachment

Floor/surface microfiber cloth

Pointed attachment for brushes

Squeegie

Glove

Accessory bag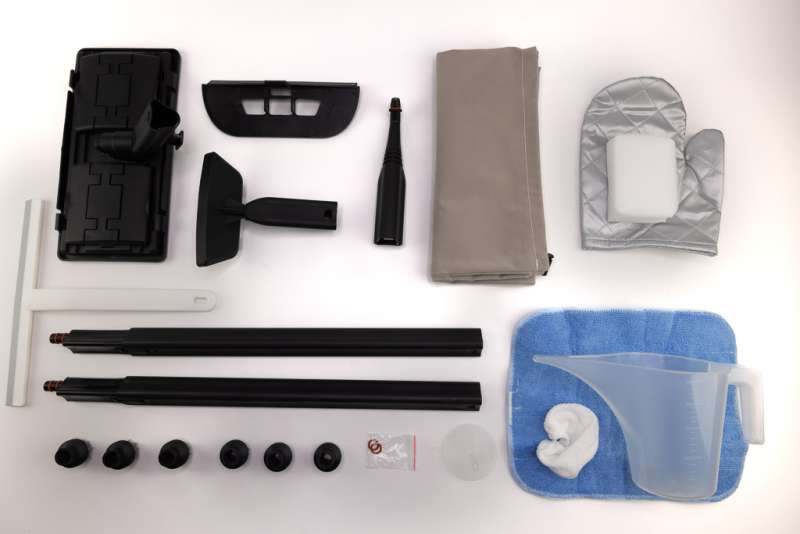 Design and features
The Aspiron Canister Steam Cleaner has a tank capacity of 1.5L (50.7oz), which doesn't sound like a lot, but it's a lot of steam. Preheating in just 5 minutes to 293F delivers powerful hot steam on demand. The 50-minute runtime means you'll have a fair amount of time to clean before refilling the tank.
Not only does it deliver hot steam, but it also does so at 4bar (58 PSI) steam pressure. The 9.8ft power cord and 5.5ft hose make it easy to reach whatever you're cleaning. Add the 32-inch extension handle, and you can reach even further or clean floors without bending over.
The Aspiron Canister Steam Cleaner can be used to clean floors, carpets, mirrors and glass, metal surfaces, fabrics, and more. The numerous attachments make it very versatile.
The accessories include a mop-like attachment, a glass cleaner, a squeegee, a nozzle, and brush attachments. Also included are a magic eraser sponge and a measuring cup for filling the machine.
When I unpacked the Aspiron Canister Steam Cleaner, I found that it was wrapped in that protective plastic wrap you find on many products. However, this stuff was almost glued on. It took me over 45 minutes to remove it, and I still did not get all of it off. There is still some stuck in the edges and some adhesive left on the unit. This alone prevents me from recommending this product.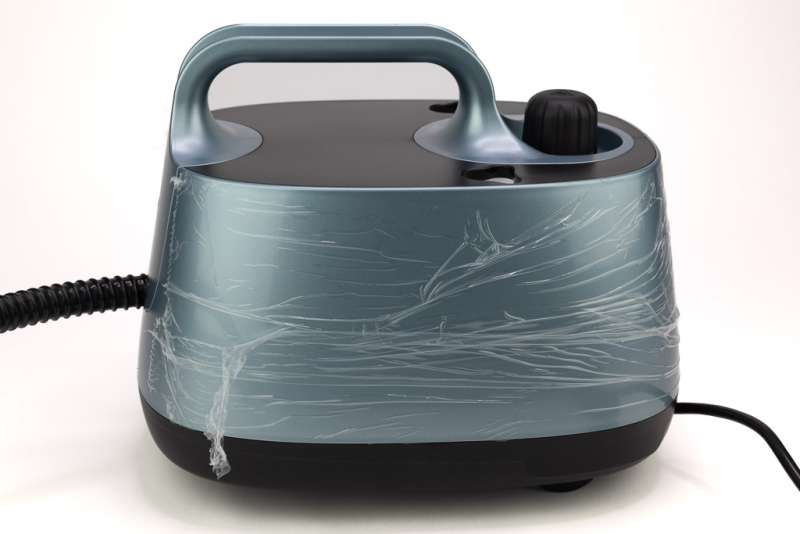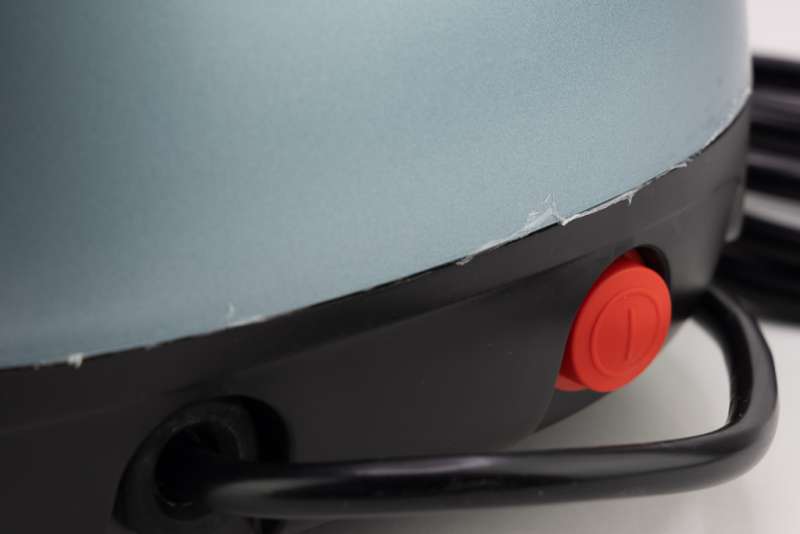 I did find the Aspiron Canister Steam Cleaner helpful. I cleaned my stove, or at least the cleanest it's ever been. First, I cleaned it with some standard cleaner. Then I steam cleaned it with the scrub brush attachment. The results on the paper towel show just how much more grime the steam removed.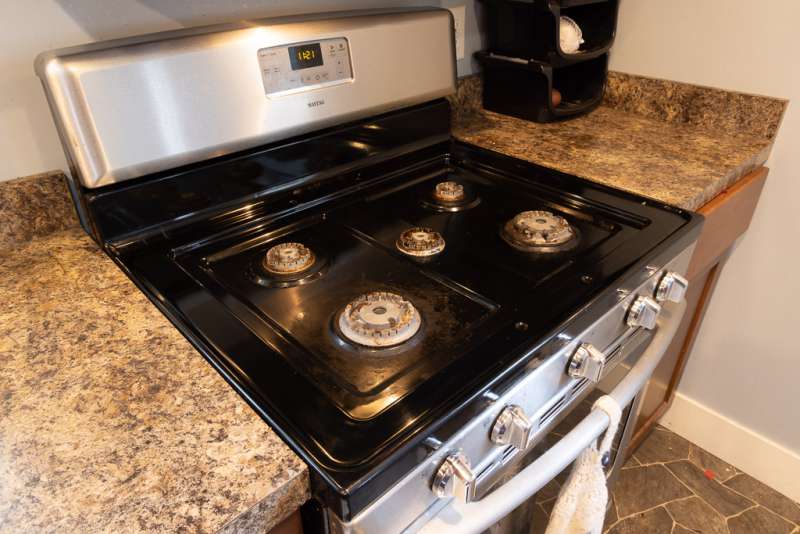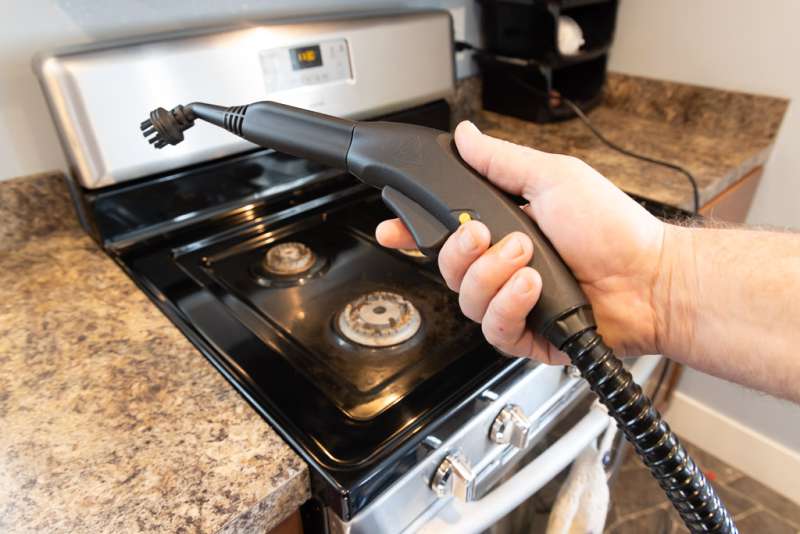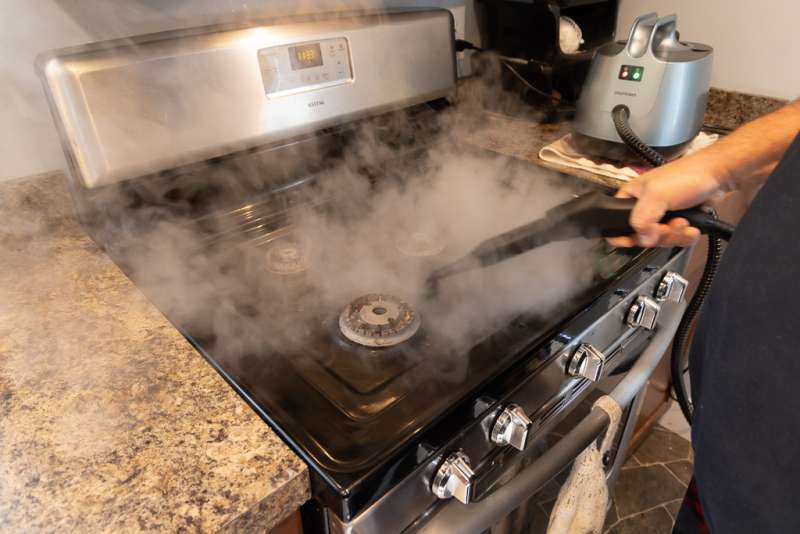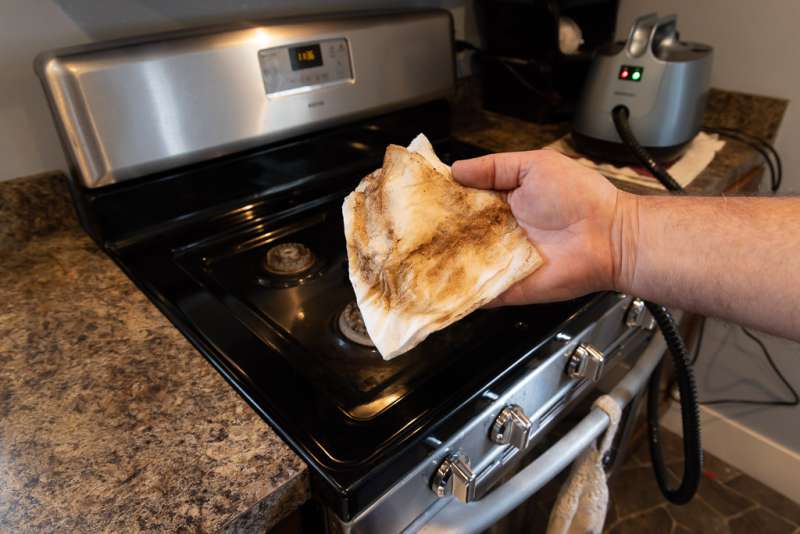 I didn't care for the window attachment. Far too much moisture ran down the window. If you had something stuck on the window, it might be useful, but for regular cleaning, I don't think you would want that much water running all over the place.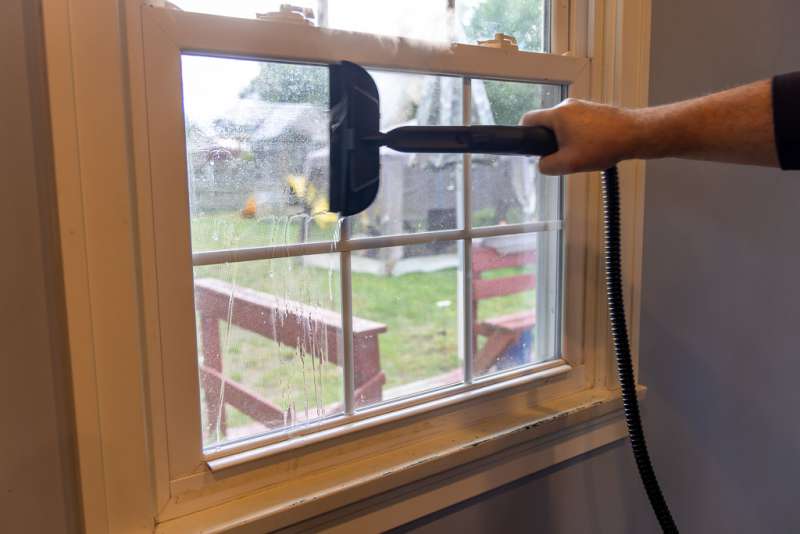 I couldn't use the hard floor cleaner, as I don't have any hard floors other than the vinyl in the kitchen, and I didn't want to put steam on that.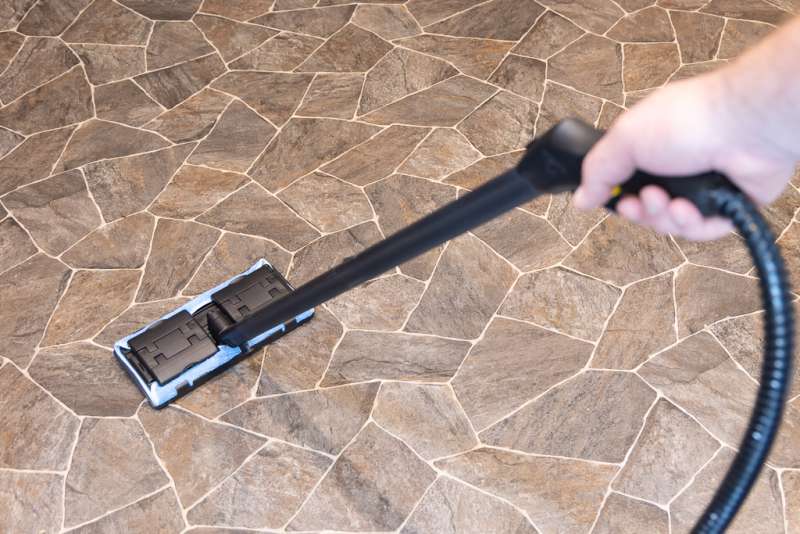 What I like
Seems to be well built
Produces hot powerful steam
What I'd change
Did not come with instructions
The shrink wrapping on the canister was absolutely ridiculous
The blue cloth in the floor cleaner does not touch the floor
Final thoughts
I found that the Aspiron Canister Steam Cleaner did exactly what it should. The steam was forceful and plenty. However, the shrink wrap protection made it difficult to get ready to use.
Price: $158.91
Where to buy: Amazon
Source: The sample of this product was provided by Aspiron.