We use affiliate links. If you buy something through the links on this page, we may earn a commission at no cost to you. Learn more.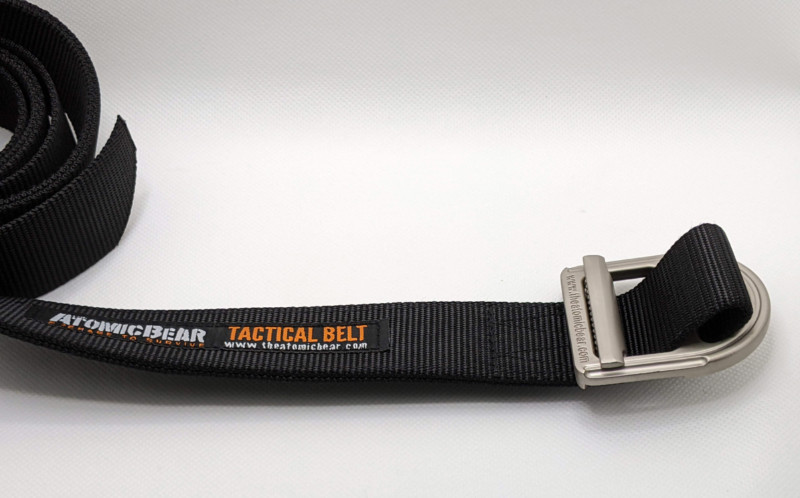 REVIEW –  The Atomic Bear Tactical Belt has only a few moving parts and none require recharging! The Atomic Bear Company sells survival gear, tactical pens, a knife, fire starters, and cool accessories. But they make a heavy-duty tactical belt that addresses an important aspect of any survival situation. Keeping one's pants secure of course, but also keeping all your belt-mounted gear stable without slippage through the day or night.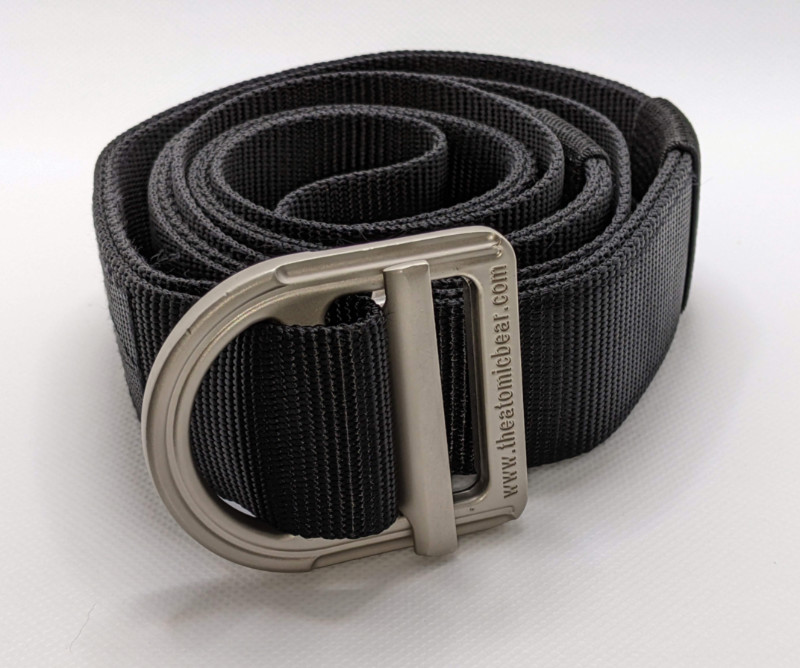 What is it
The Atomic Bear Tactical Belt is a belt made of black nylon webbing and has a heavy-duty, but not overly heavy, belt buckle.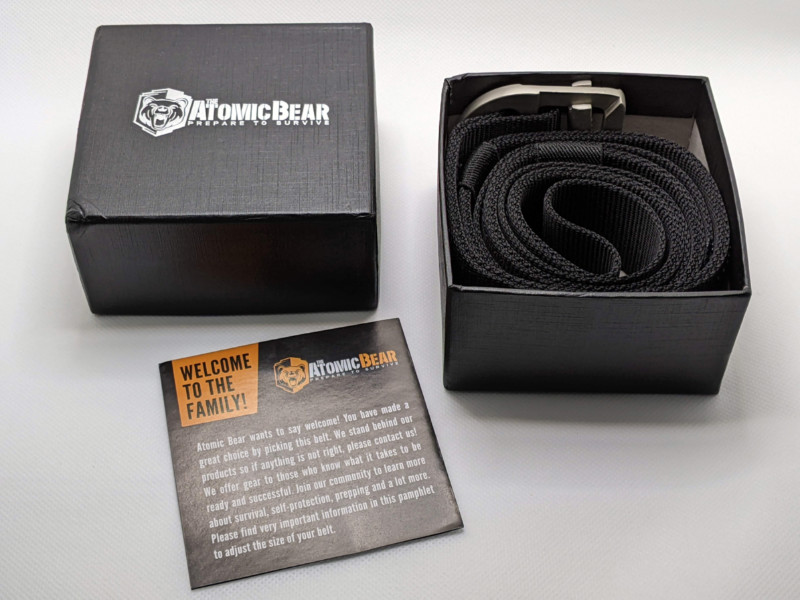 What's in the box
The Atomic Bear Tactical belt and an instruction sheet.
Specs
1.5" width

Fits pants sizes 30" to 46"

Nylon belt material

Stainless steel buckle
Design and features
Double layer nylon webbing

Stainless steel buckle won't rust

Strong enough and secure enough for inside or outside the waistband handgun carry

Lifetime warranty
Setup
For a belt?  We review lots of electronic devices so 'Installation and setup' is a paragraph we cover with most reviews. Clothing, backpacks, and coffee are exceptions. But the Atomic Bear Tactical Belt does require a bit of setup. It comes at a suitable length for pretty big folks but can be cut to fit almost anyone.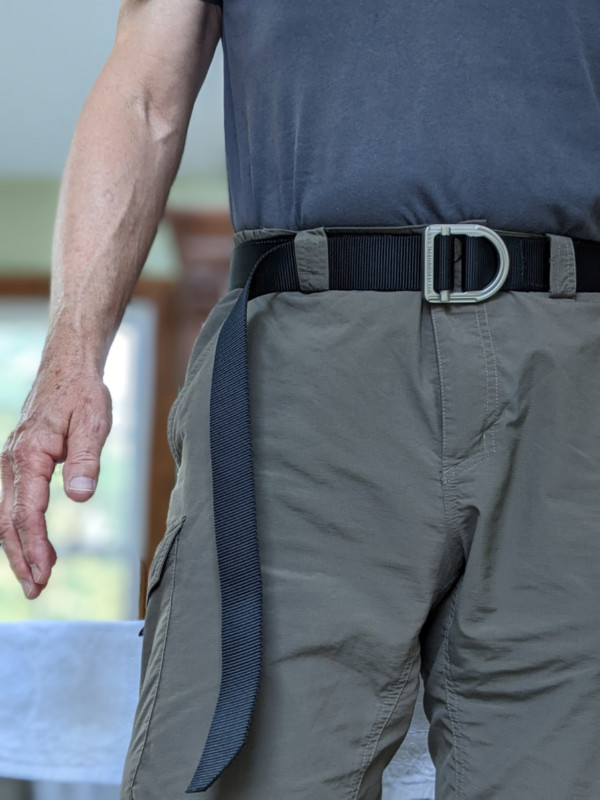 Setup is just the process of putting the belt on, getting it to a comfortable tightness, then determining how much length needs to be trimmed off.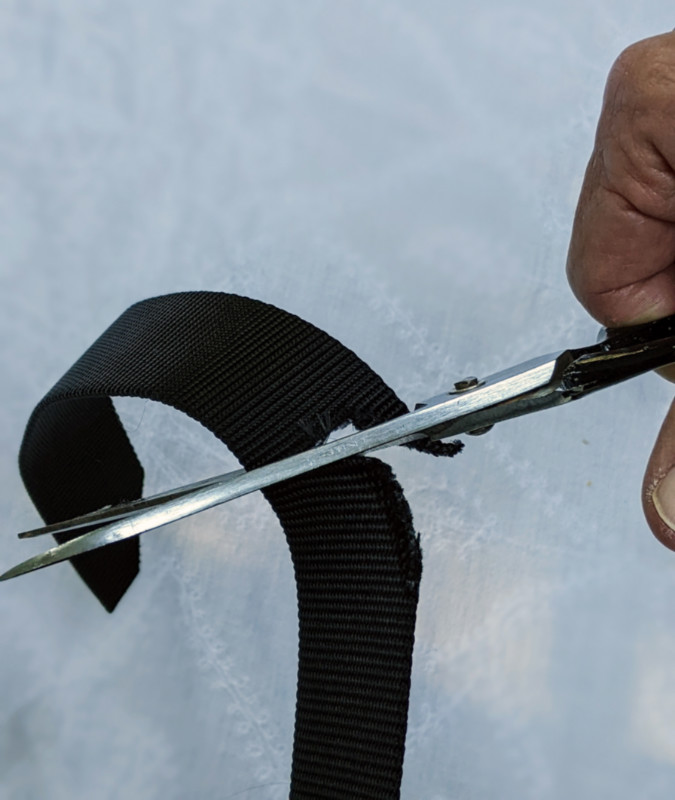 The instruction sheet makes the obvious point to cut carefully since you can't put cut material back on. The good old 'measure twice, cut once'.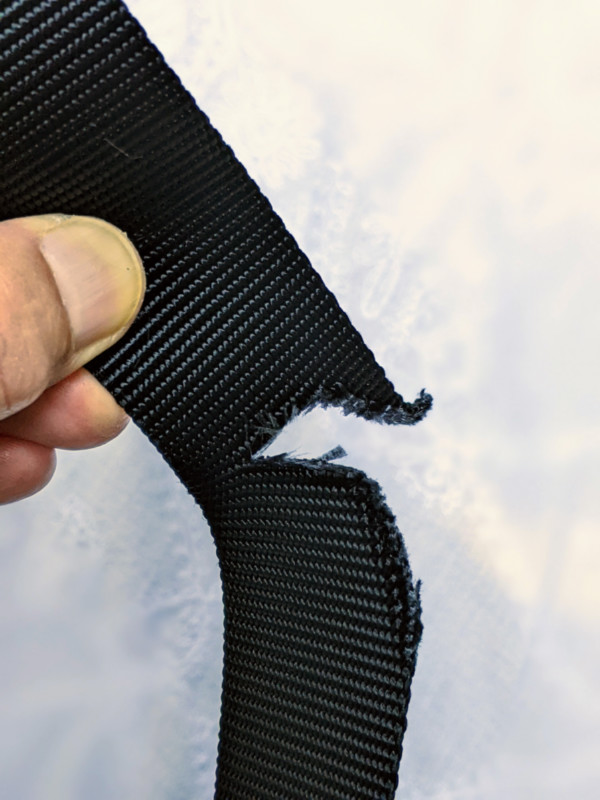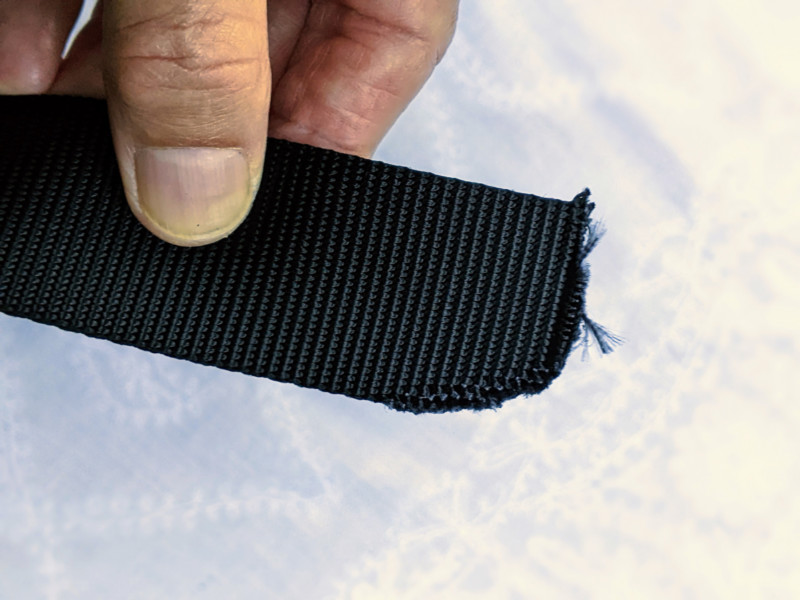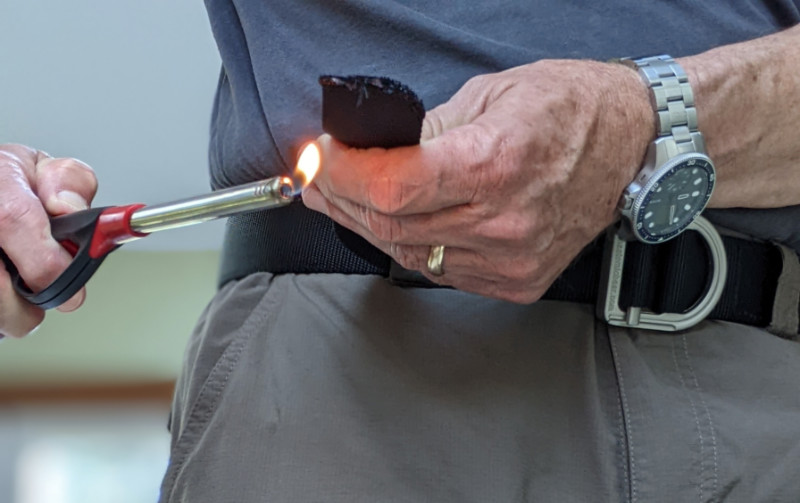 I first cut an upsweeping curve when I shortened the belt but found the pattern Atomic Bear used for their original cut made threading the belt through the belt buckle and pants belt loops much easier. I 'edited' my cut to make it like this: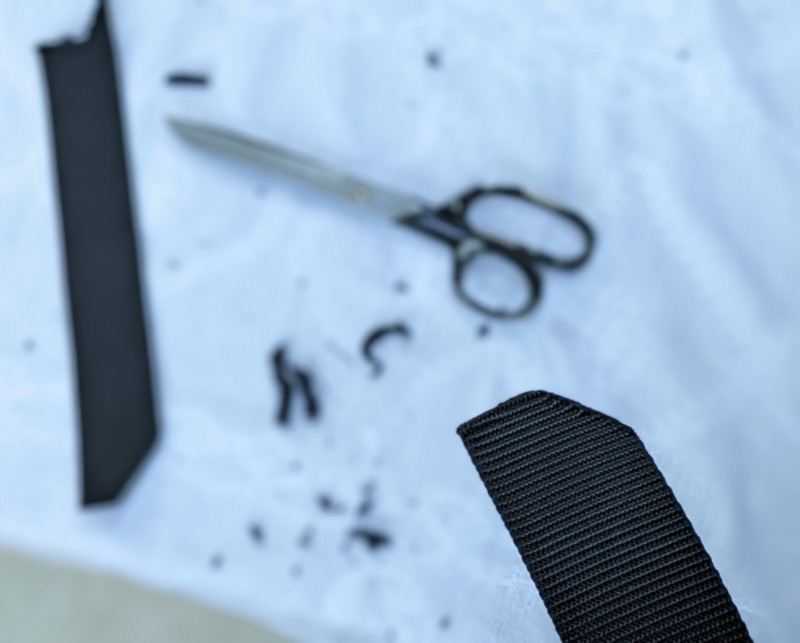 Observations
The Atomic Bear Tactical Belt stayed put where I cinched it. I have another, less well-made tac belt. I sometimes feel that one slip a bit when I get in the car or lift something heavy. The Atomic Bear belt stayed where I put it until I intentionally loosened it.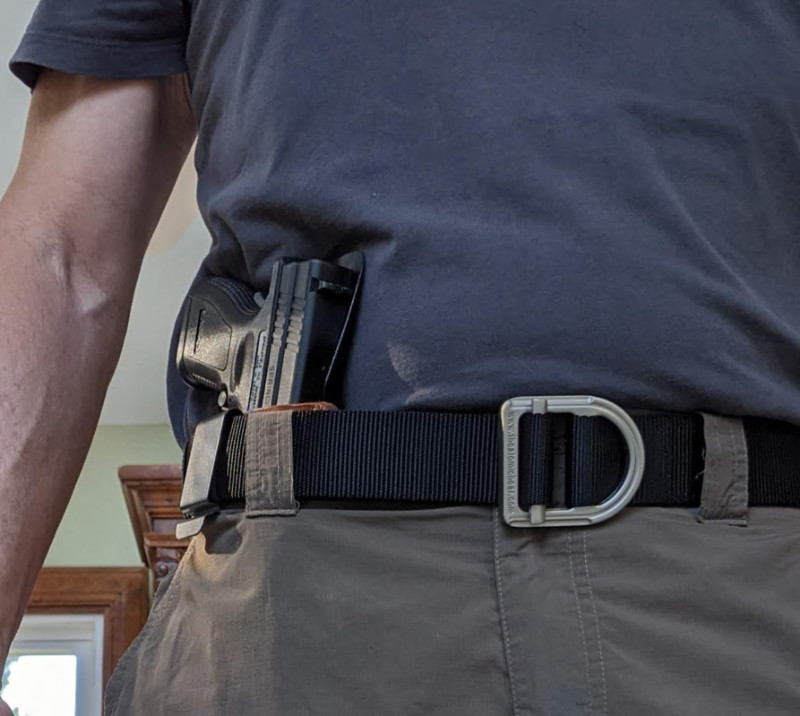 I do happen to carry heavy items on my belt from time to time. Part of safe carry is a very secure belt that isn't going to slip and allow the heavy item to sag. The Atomic Bear Belt never let me down. Or my pants.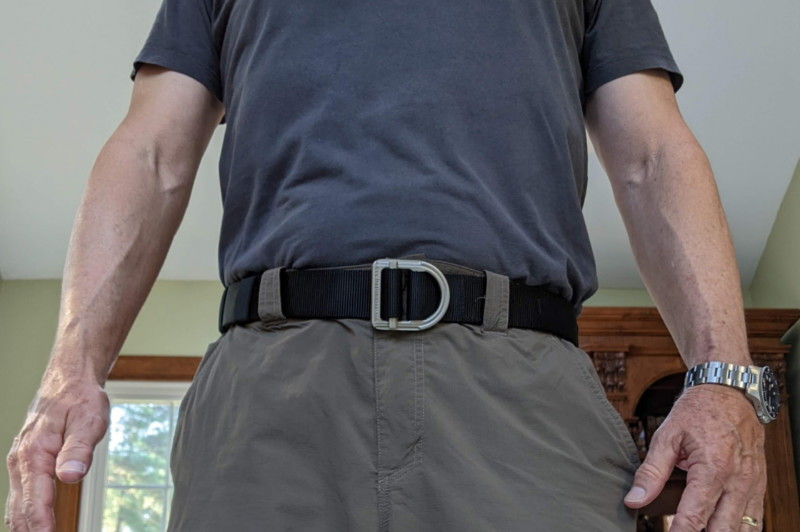 What I like
Heavy duty webbing fabric should give many years of useful wear

Nice looking buckle 

One size fits all (after custom trimming)

A very nice price for excellent quality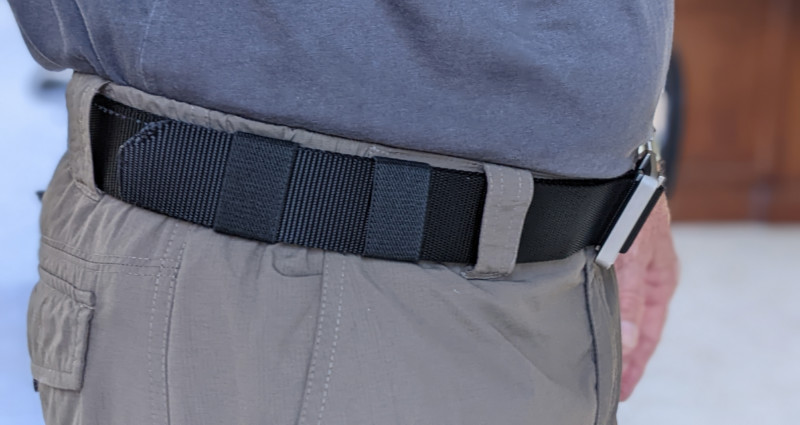 What I'd change
Limit my daily carbohydrate intake

The Atomic Bear Belt needs no improvements
Final thoughts

The Atomic Bear Tactical Belt is right on target, right out of the box. Well, after you trim it. It worked perfectly with tactical long pants when I was carrying items on my belt and was comfortable when I was in casual shorts just serving as a belt. I've seen belts no better than the Atomic Bear Tactical Belt with much bigger price tags.  I think it's a steal. 
Price: $18.99 at Atomic Bear, $15.99 at Amazon
Where to buy: Atomic Bear, Amazon
Source: The sample for this review was provided by Atomic Bear.