We use affiliate links. If you buy something through the links on this page, we may earn a commission at no cost to you. Learn more.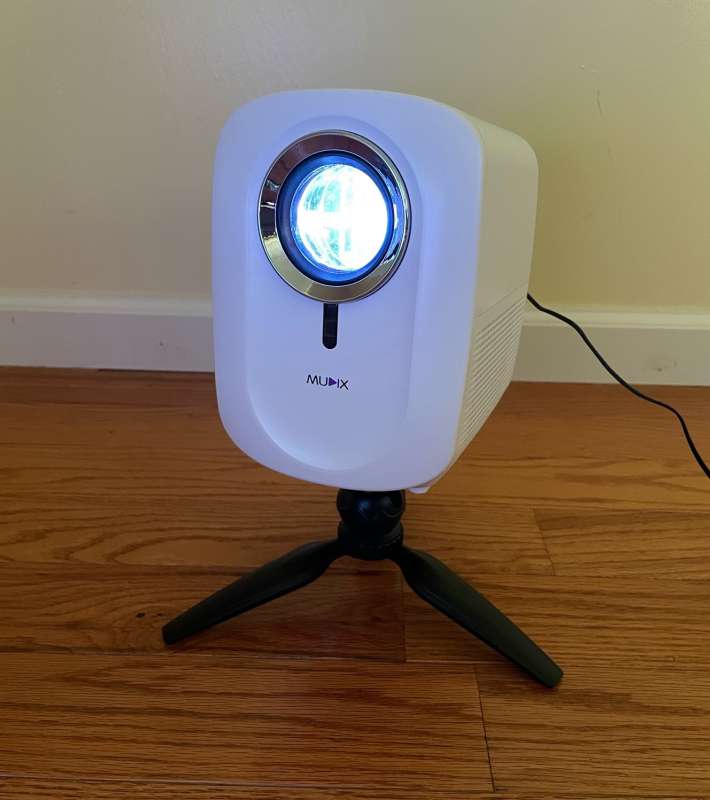 REVIEW – I love movies, but watching them on the "small screen" doesn't measure up to the experience of seeing them on "the big screen." Post-Covid, more and more movies, and series are either sent directly to video or are available shortly after theater release. So, how can you bring that "big screen experience" home? With a Mudix S2 1080P video projector, magnificent movie magic is as close as your living room.
What is it?
The Mudix S2 1080P video projector uses an intense light-emitting diode light directed through a liquid crystal display to project video images onto a surface or screen.
Hardware Specs
LED light source
Five-watt speaker drivers
65-watt power consumption
1920 x 1080P native resolution
97-inch LCD
2 x 5.3 x 7.6-inches (18.3 x 13.5 x 19.3cm) dimensions
8-pounds (1.3kg) weight
110-240VAC power supply input, 19V, 3.5A output
Infrared remote control
Brightness: 12500 lux
Contrast Ratio: 10000: 1
Lamp Life: 80000 hours
What's in the Box?
Mudix S2 1080P video projector
Power supply and cord
Remote control
HDMI cable
Composite video and audio cable
Tripod Stand
Manual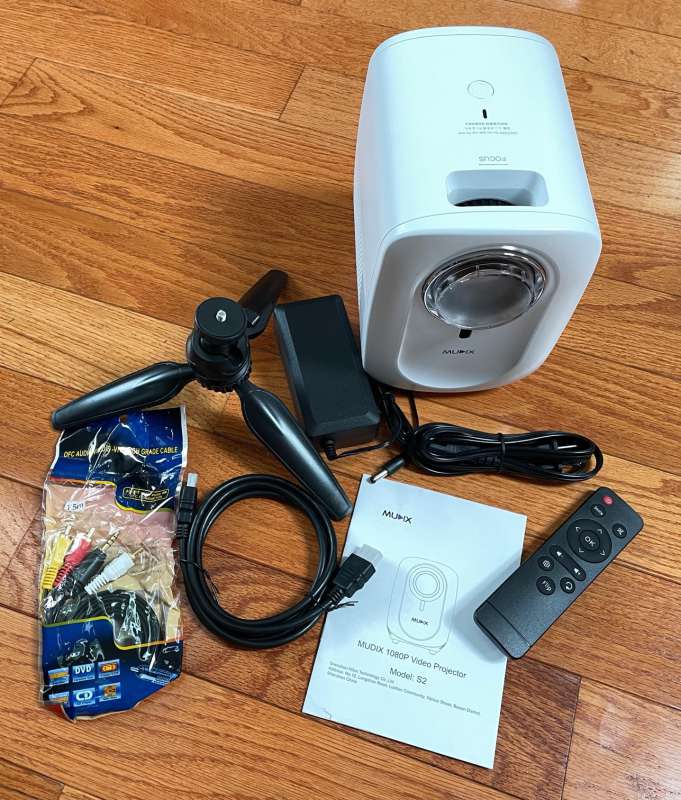 Design and Features
Here's the box.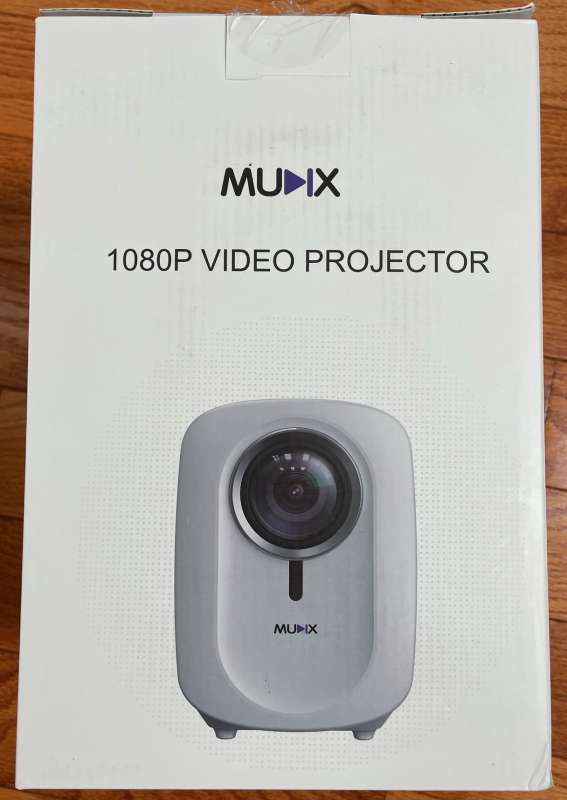 I was a little surprised that the box looked like it had previously been opened. The manual was a little damaged, but none the worse for wear. I suspect this was because it was a demo. The manual is easy to understand and explains the functions of the projector well.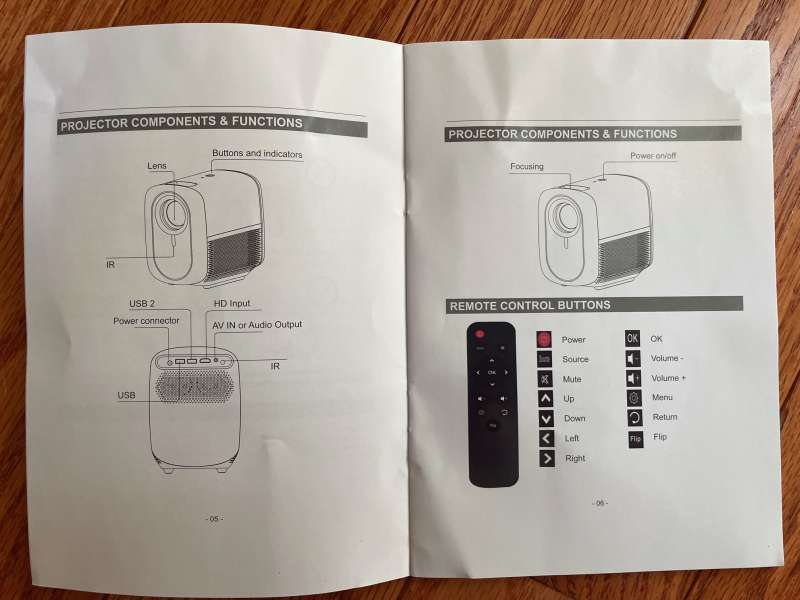 The power supply décor is contemporary "laptop brick."
)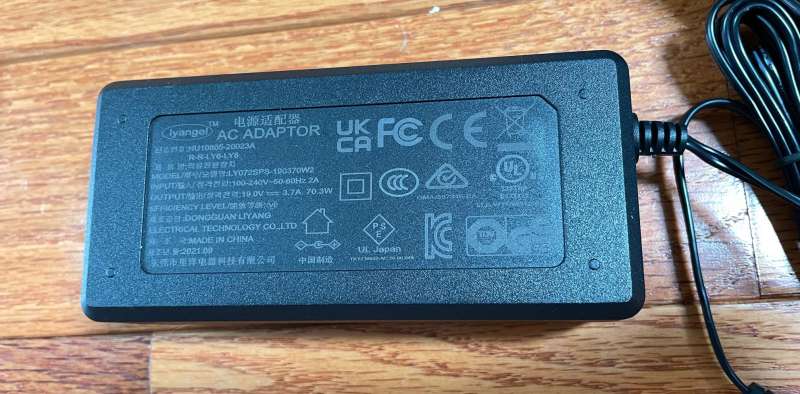 The power cord is equipped with the familiar "dual lobe" molded plug.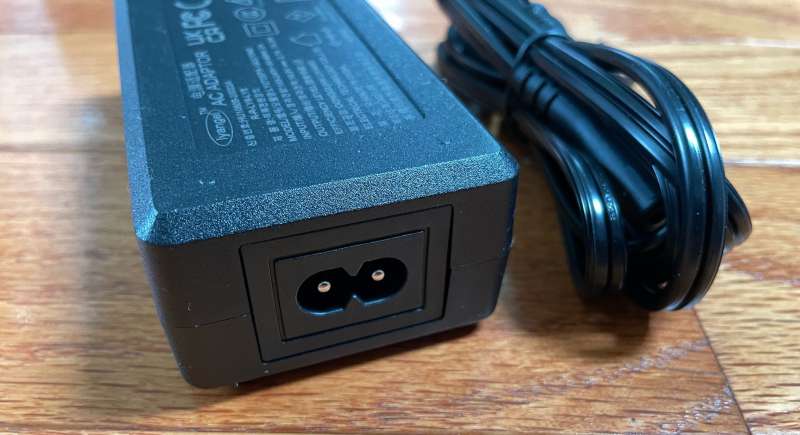 The remote fits in my hand well and is predominately thumb operated. Most of the functions are controlled using "cursor style" navigation. There are no controls on the body of the Mudix S2 1080P video projector except the power buttons so please don't lose this remote. Mudix was wise to equip the projector with infrared receivers on both the front and back, ensuring that the remote control will work regardless of where the operator is located.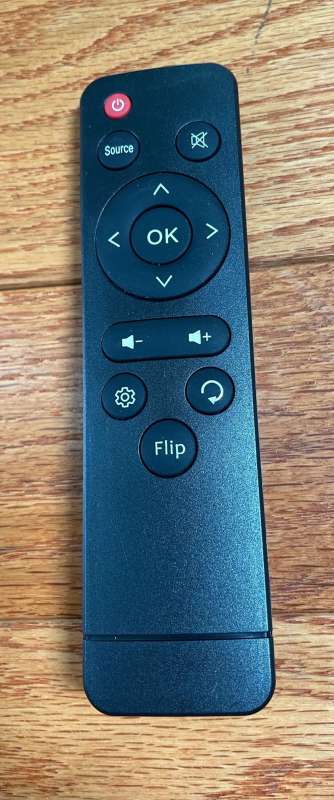 The remote control feeds on AAA batteries that aren't included.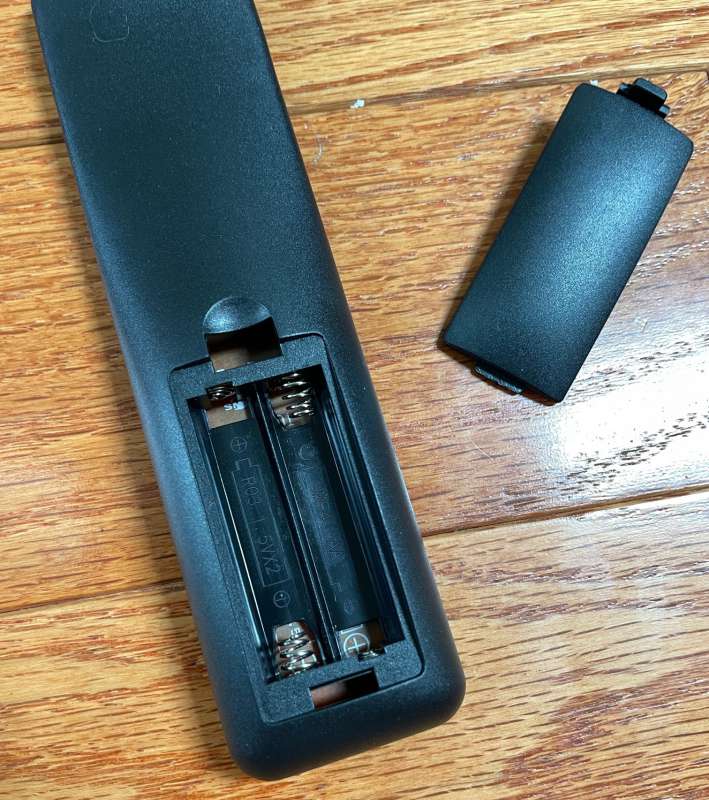 The Mudix S2 1080P video projector's body has a very "lunchbox" feel. I liked the simplicity and futuristic feel.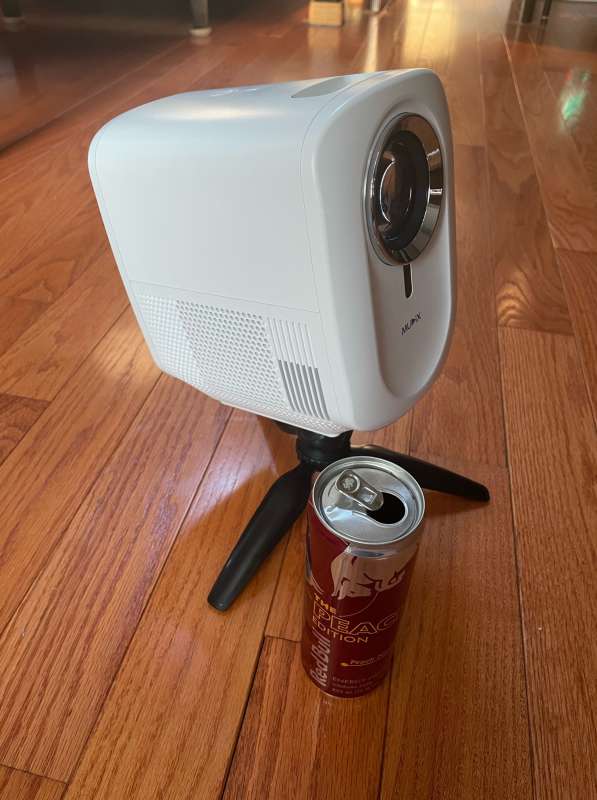 For comparison, here's the Mudix projector posed with a drink can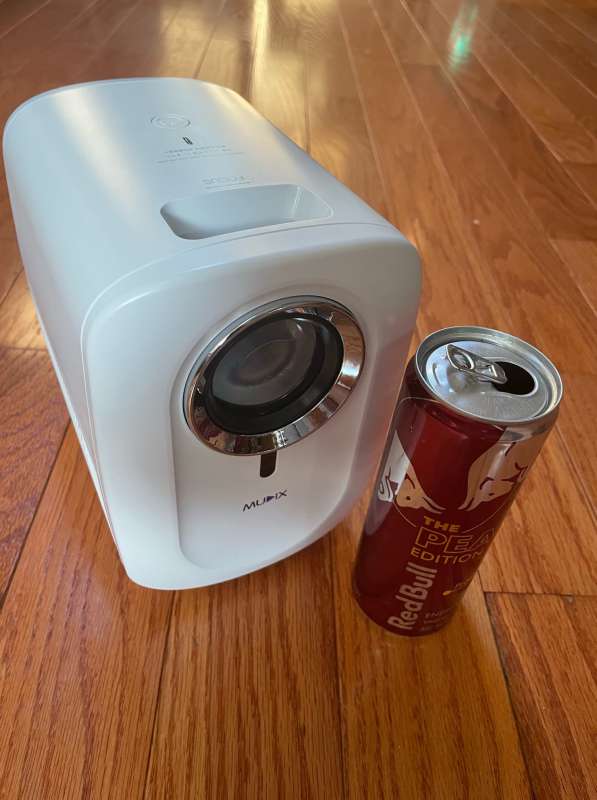 The sides of the Mudix S2 1080P video projector are adorned with cooling vents and internal speakers. I found the fans to be very quiet.  During my tests, I was pleasantly surprised at the speaker's fidelity. No, they aren't going to provide earth-shaking audio, but for back-yard drive-in theater, garage game-night, or extemporaneous "Hey, let's watch a movie," the sound was pretty darn good. They are better than most projector speakers and many Bluetooth speakers I've tried.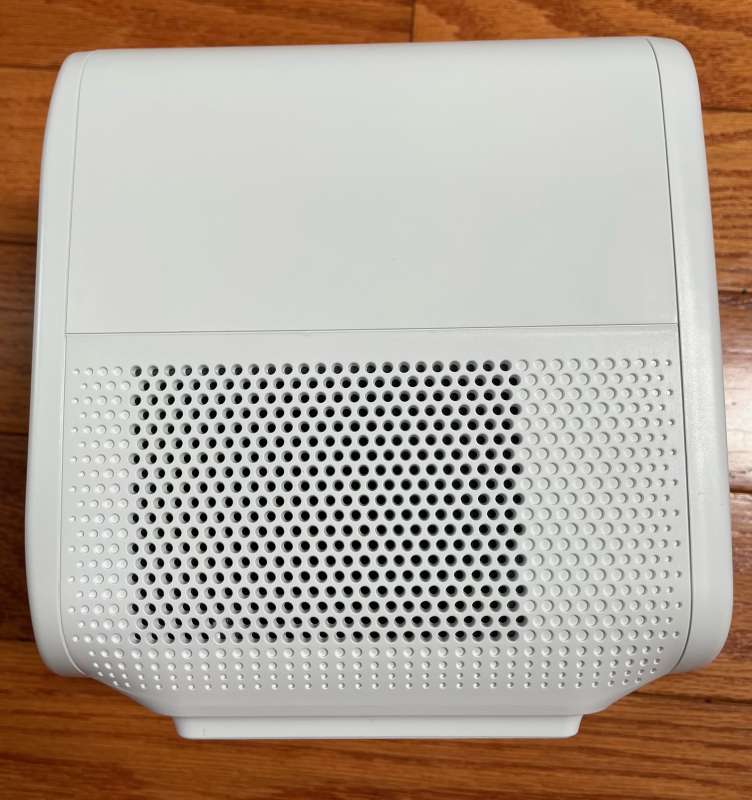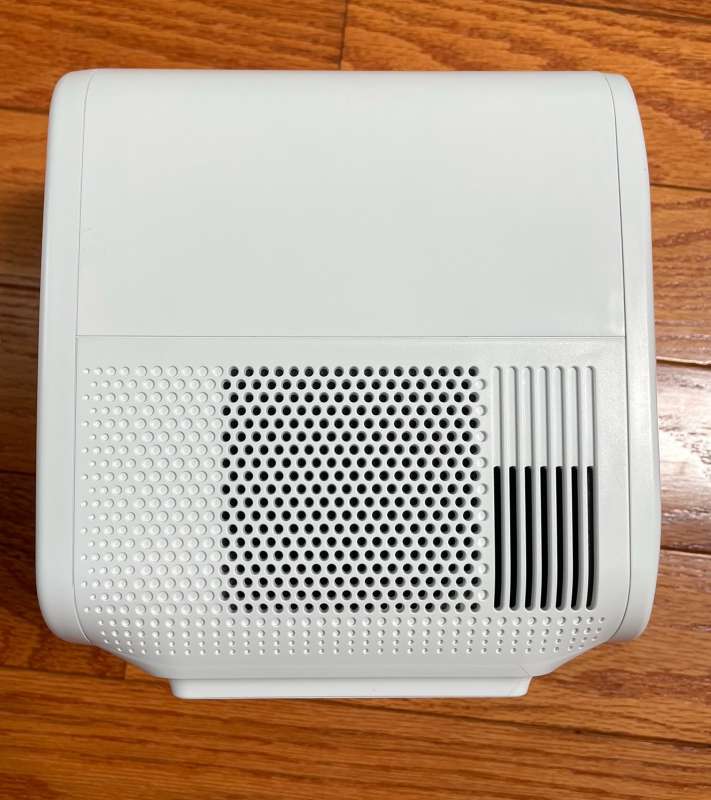 The front of the projector houses the large lens that's protected by a cap while not in use.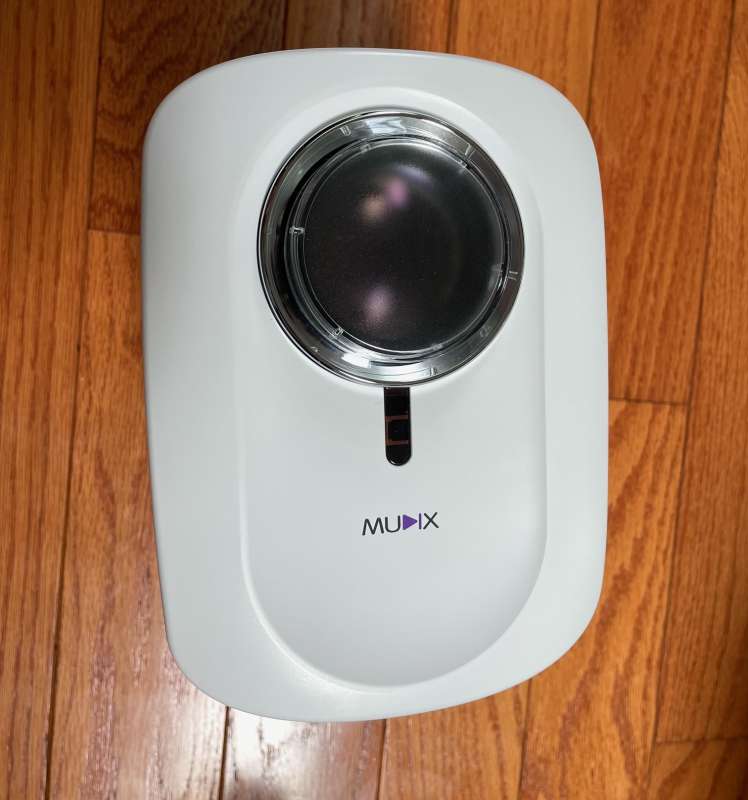 The Mudix S2 1080P video projector top contains the focus ring and power button. The focal distance is from about 44 to 134 inches (112 to 340cm) and pumps out an image from 36 to 116 inches (91 to 295cm) measured diagonally.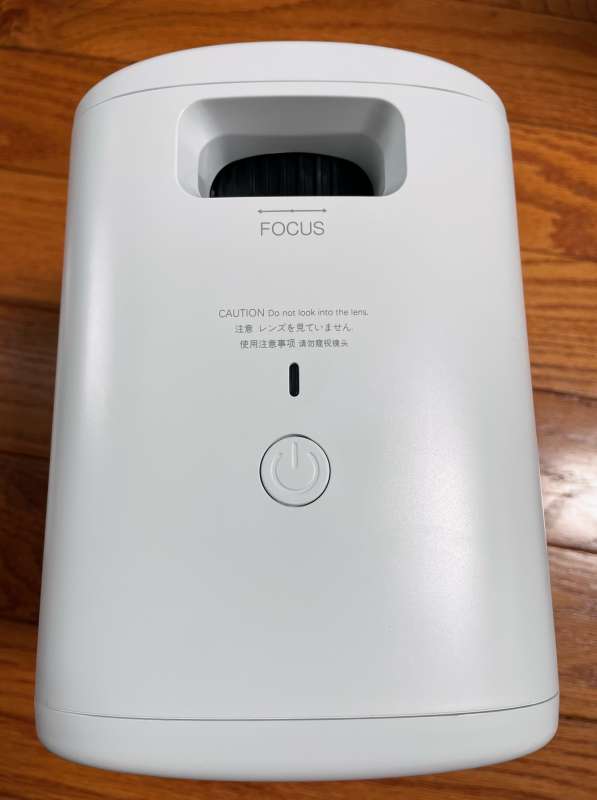 Don't forget to take off the lens cap.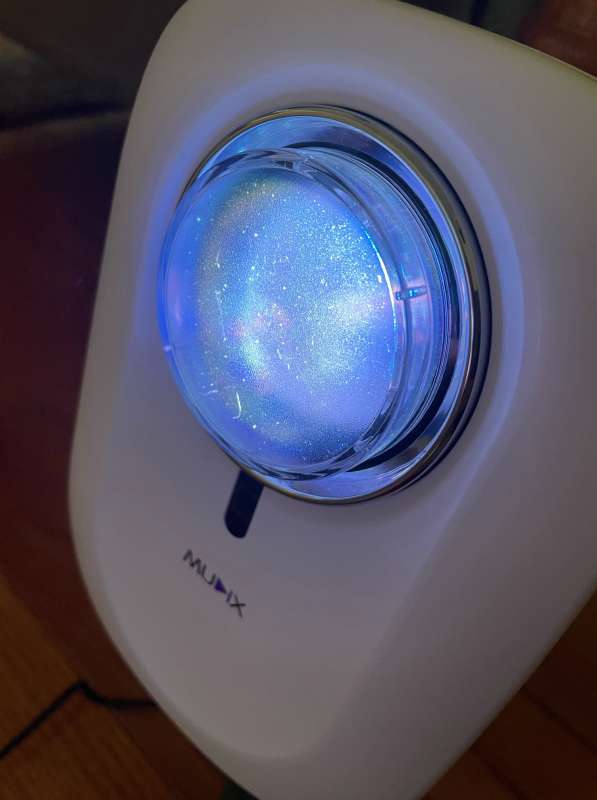 The bottom of the projector contains a 1/4-20 threaded nut for mounting to a tripod or ceiling mount.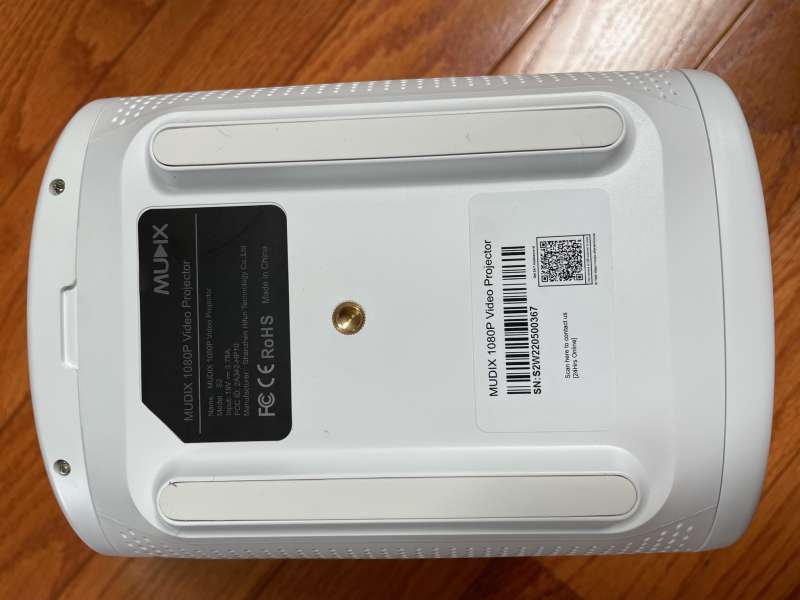 Mudix includes a small tripod to help point the projector in the right direction. Just make sure all of the fittings are tight before leaving them unattended. I found the projector somewhat top-heavy and subject to sagging if not secure.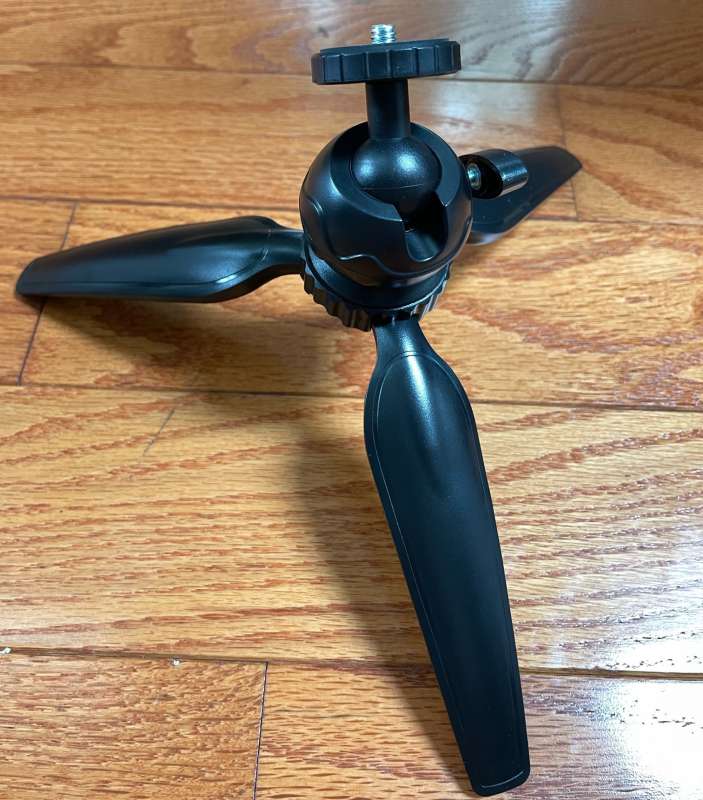 The back of the Mudix S2 1080P video projector is furnished with a power connector, two USBs, one HDMI, and one composite video/audio input port.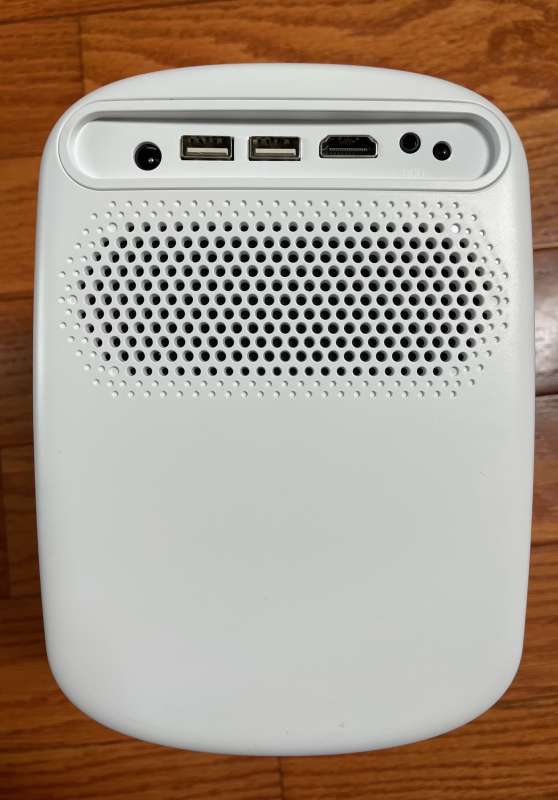 Included are a six-foot HDMI cable and composite audio/video cable with a 1/8th inch adapter.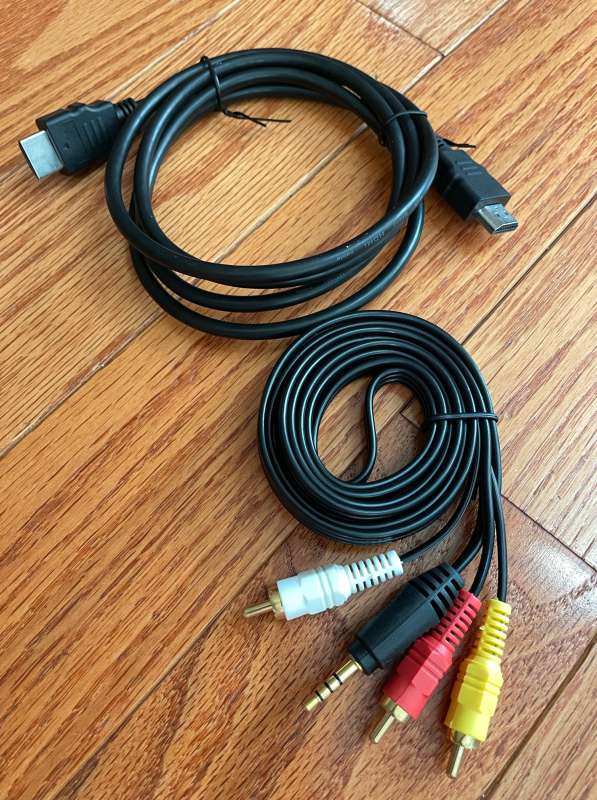 From the push of the power button to the Mudix logo appearing, only about three seconds elapsed. Two seconds more and the projector's main menu arrived to adorn my screen. Very impressive. Operation is intuitive and with just a few button clicks selecting any of the available inputs is easy.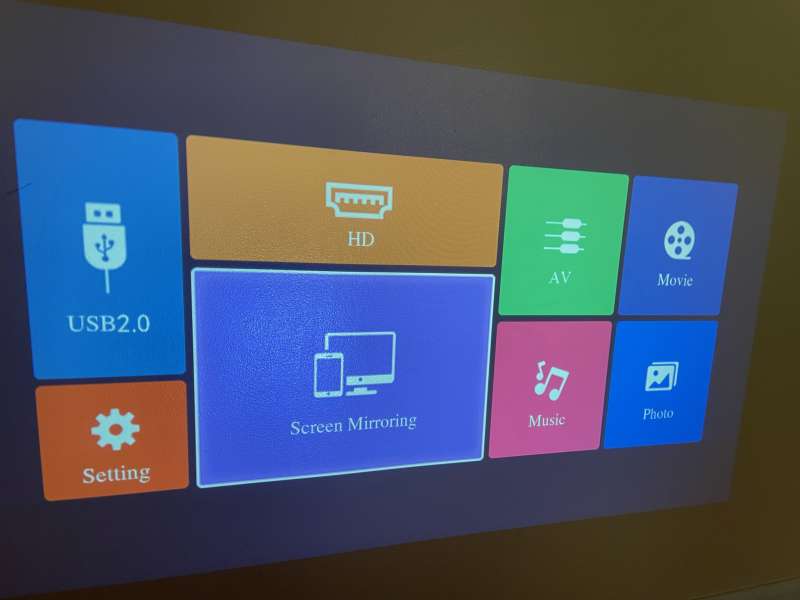 The lighting system is high-intensity LED-based with a lifetime estimate of 80,000 hours – that's more than nine continuous years! There are no bulbs to change and no maintenance to perform.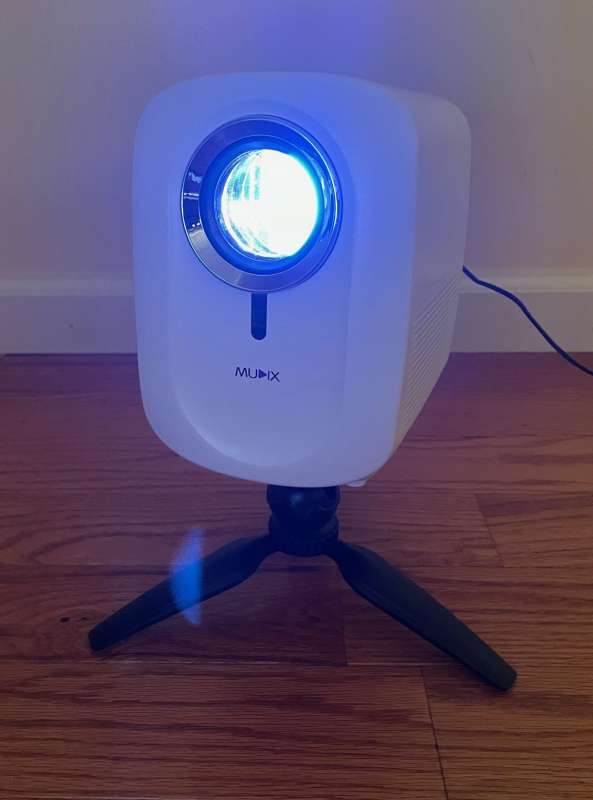 Settings (selected via the gear icon on the main menu) are divided into video functions (picture mode, color temperature, aspect ratio, and projection zoom).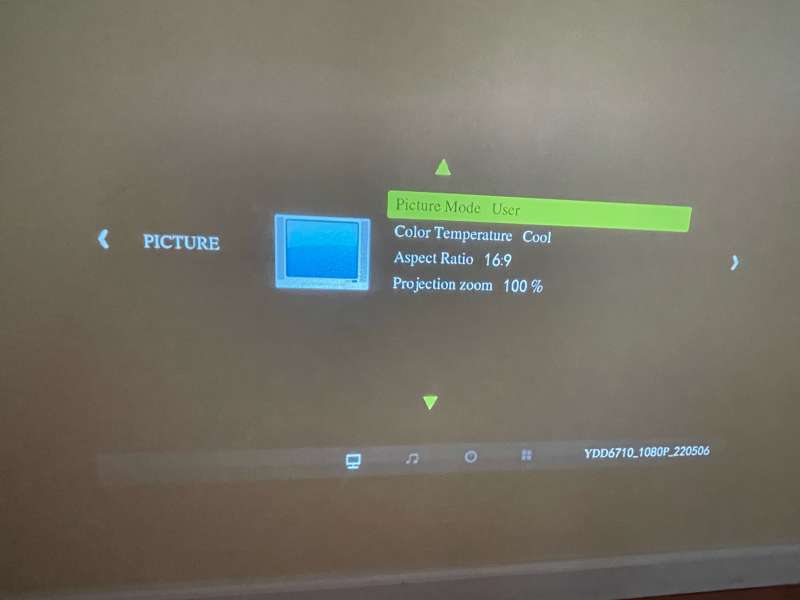 Audio settings can be used to adjust the bass or treble to your liking.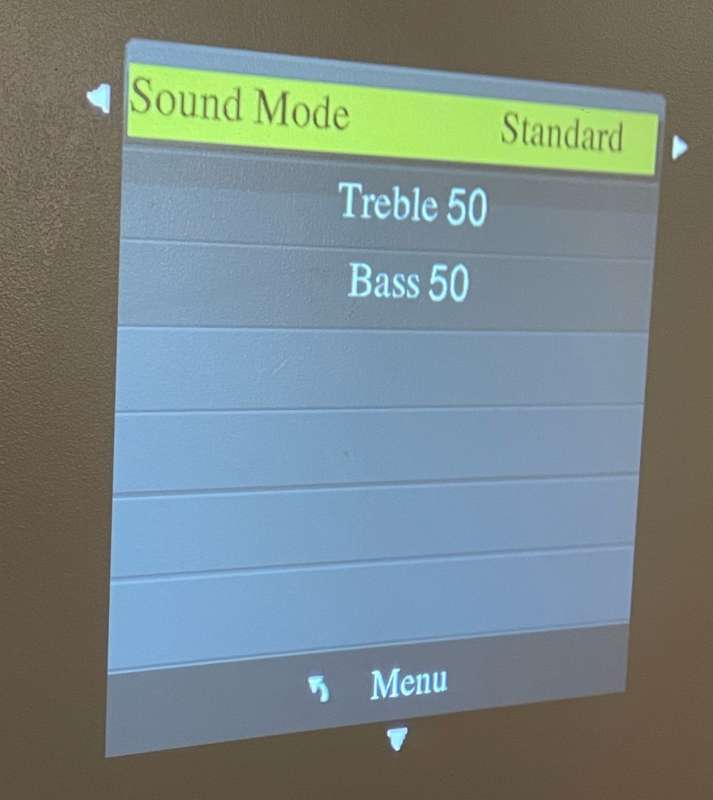 There's a sleep timer available should you be the type to drift into slumber while video viewing.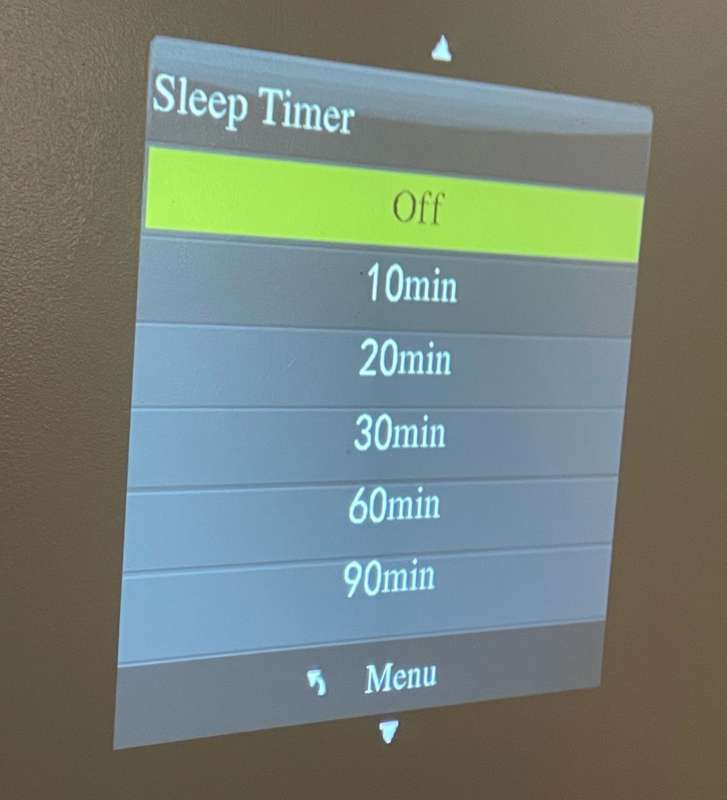 A final menu page configures the desired language, resets the projector, configures the image (Flip) for front or rear projection as well as floor or inverted ceiling mount, set the time for the "on-screen displays (OSD), and updates the device software.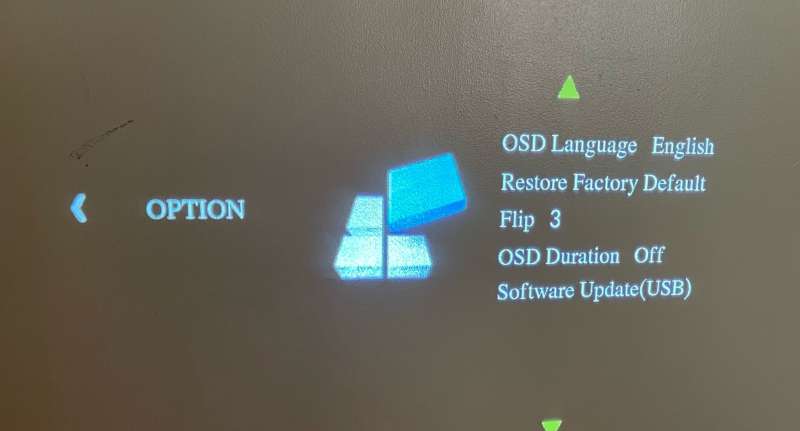 Lots of languages are supported. Impressive!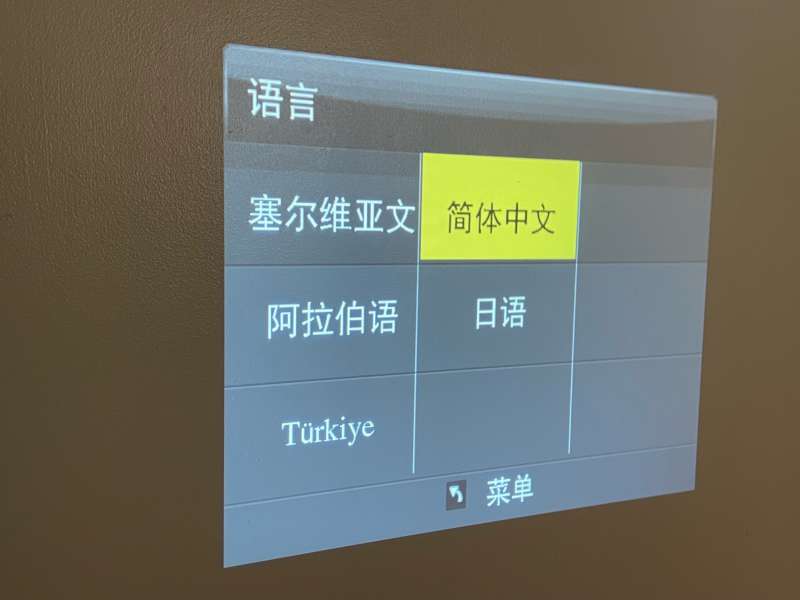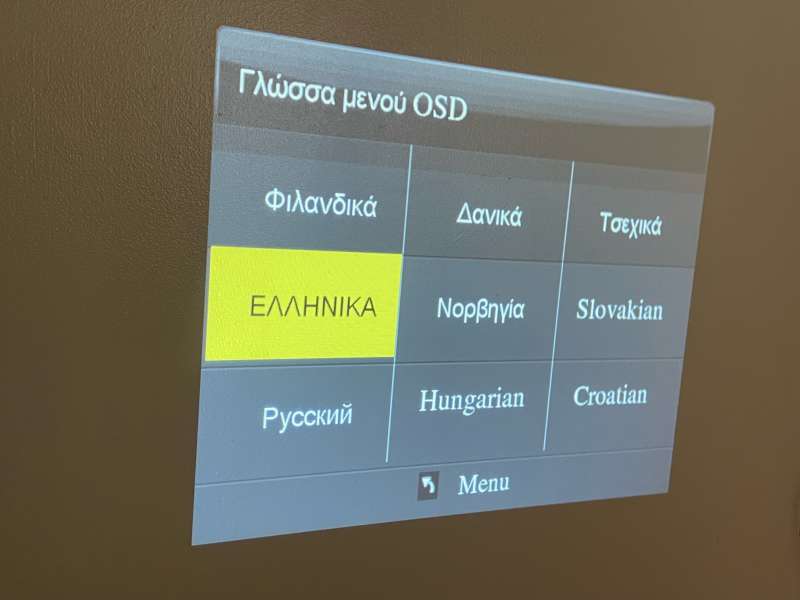 To view content, a suitable source is needed. Your favorite streaming player should work if it has an HDMI output.
If you're old school, the RCA video can connect to VCRs, games, or other sources. Interestingly, if you want to connect an audio output from the projector to an external amplifier, the manual indicates the same cable is used, but you'll need to provide the adapters.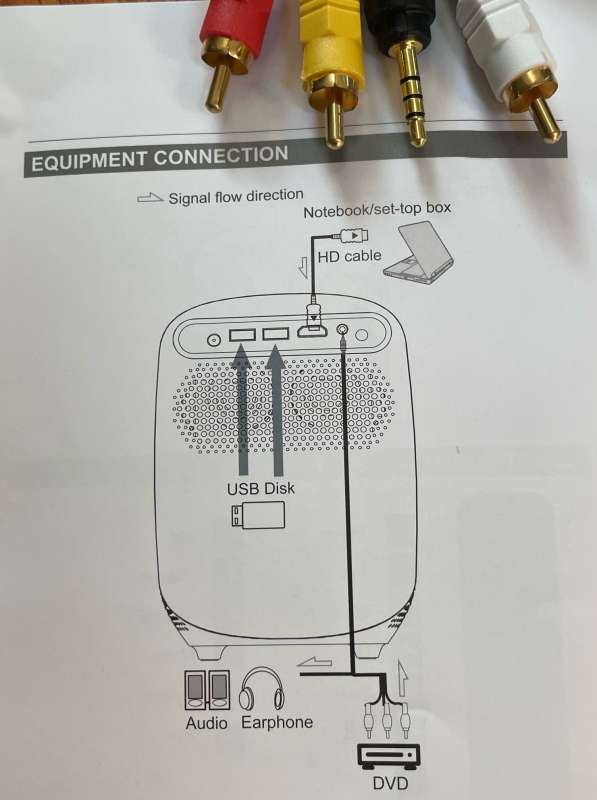 Alternatively, media loaded onto a USB stick or memory card with an adapter can be played on the Mudix video projector. Media is sorted graphically and by folder for easier access.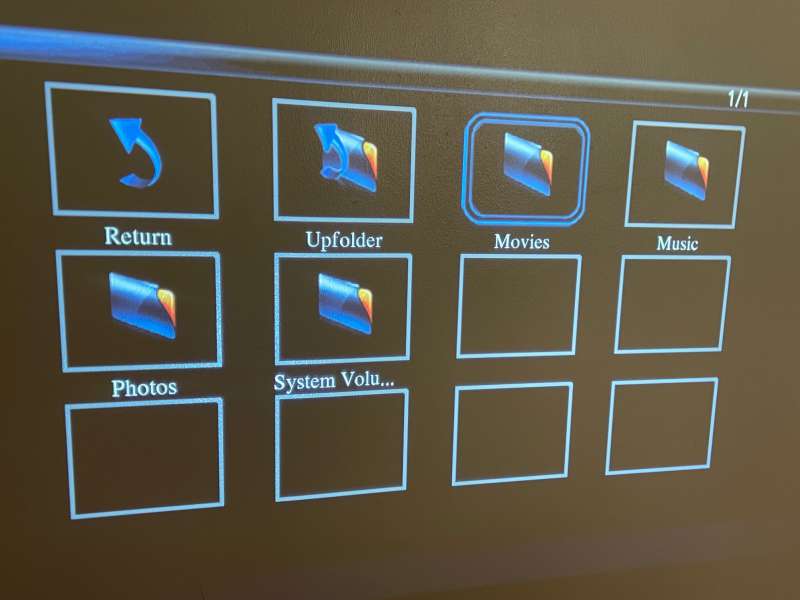 I used a 32GB memory stick to play MP3s, videos, and photos.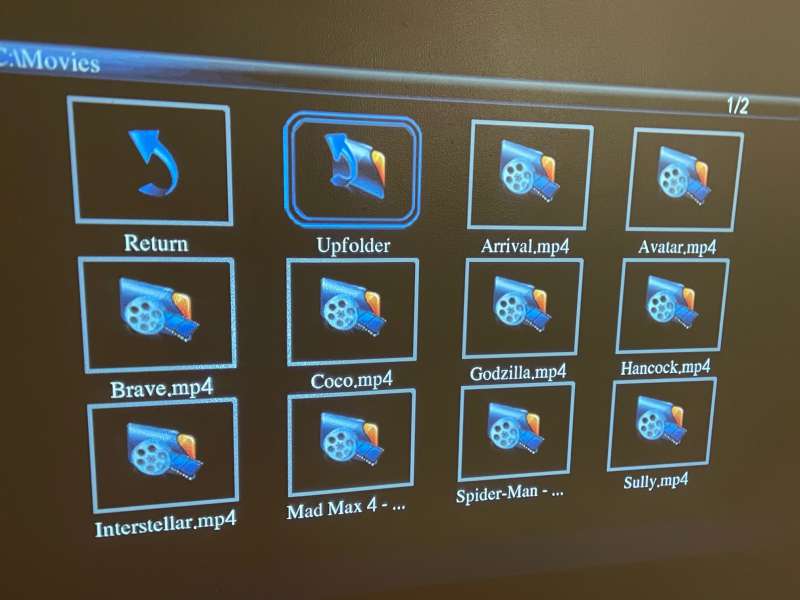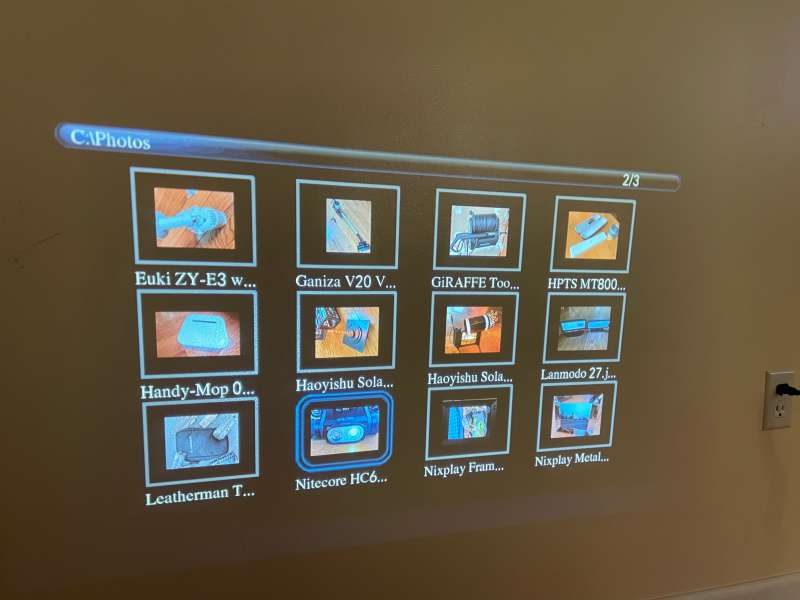 Here is a photo of a photo…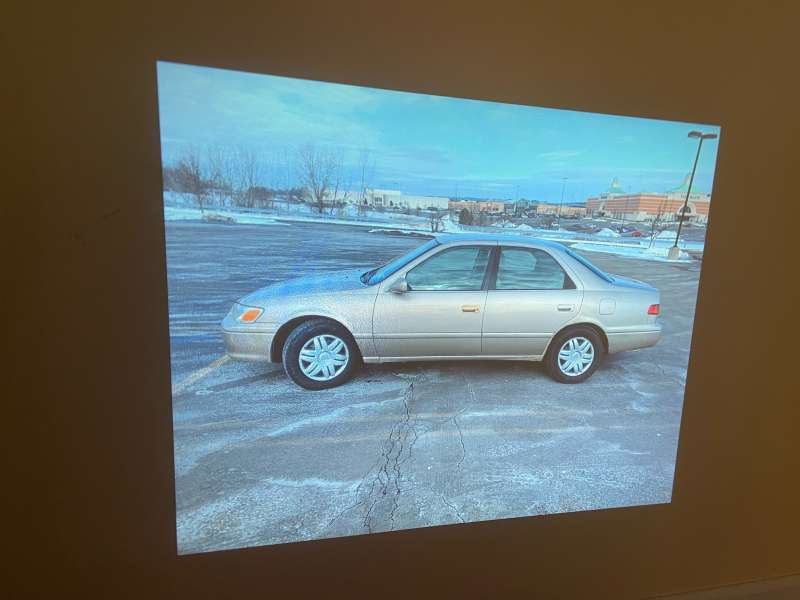 …And the audio screen…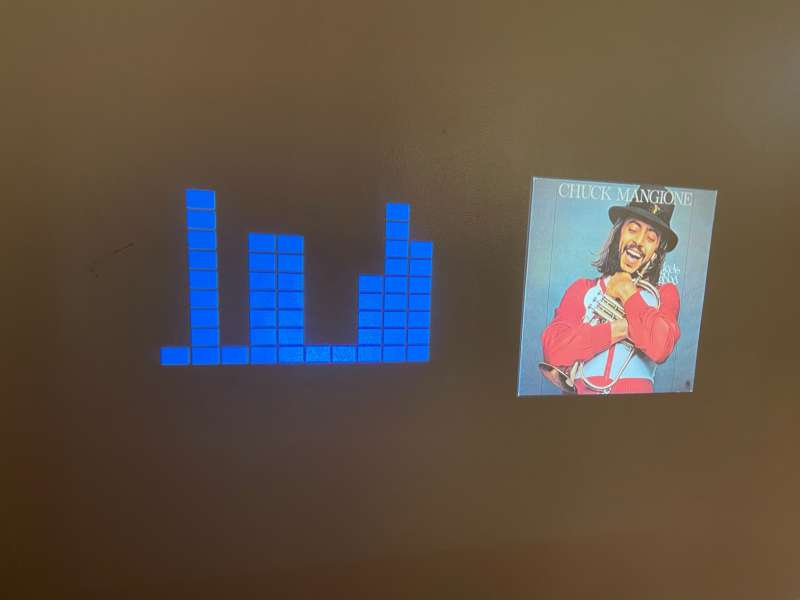 Mudix thought well of how video from USB would be used and provided controls for pause, fast-forward, rewind, previous, next, stop, repeat and toggle between two files.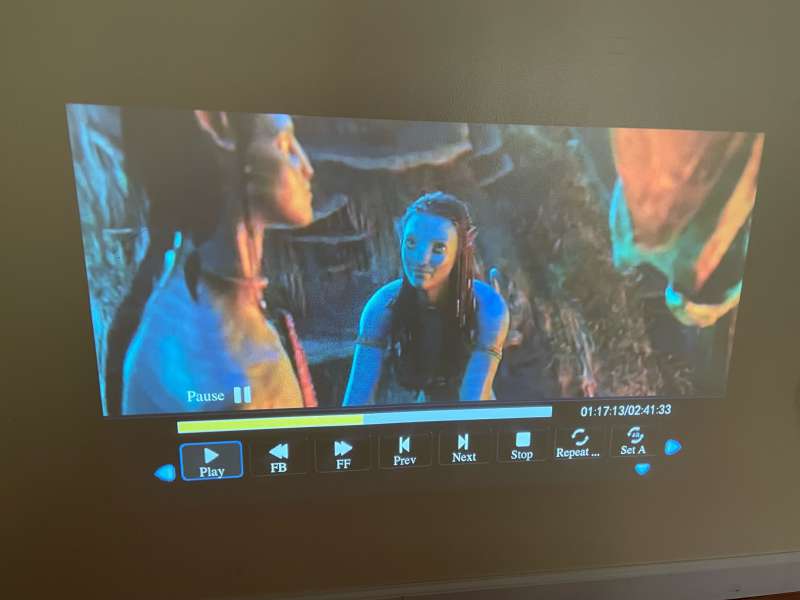 Another delightful feature is support for screen mirroring. In the "screen mirroring" menu properties, the projector can be connected to Wi-Fi.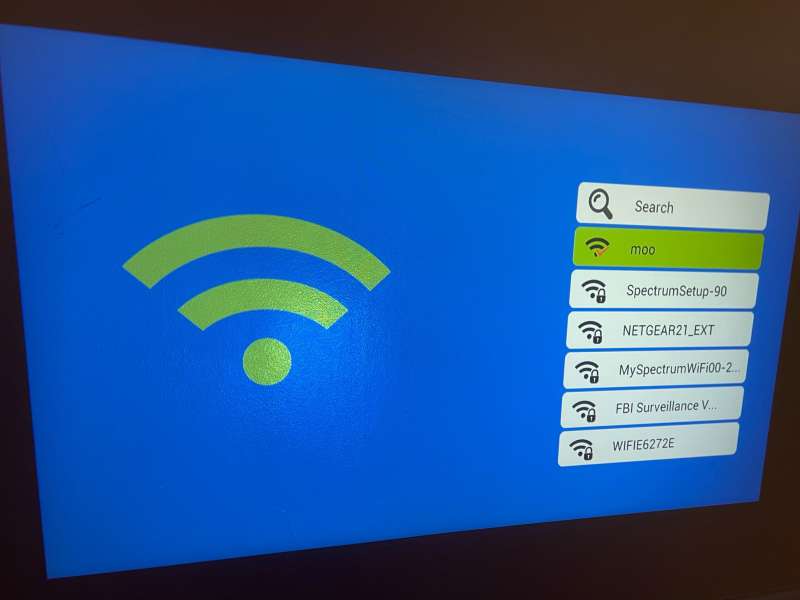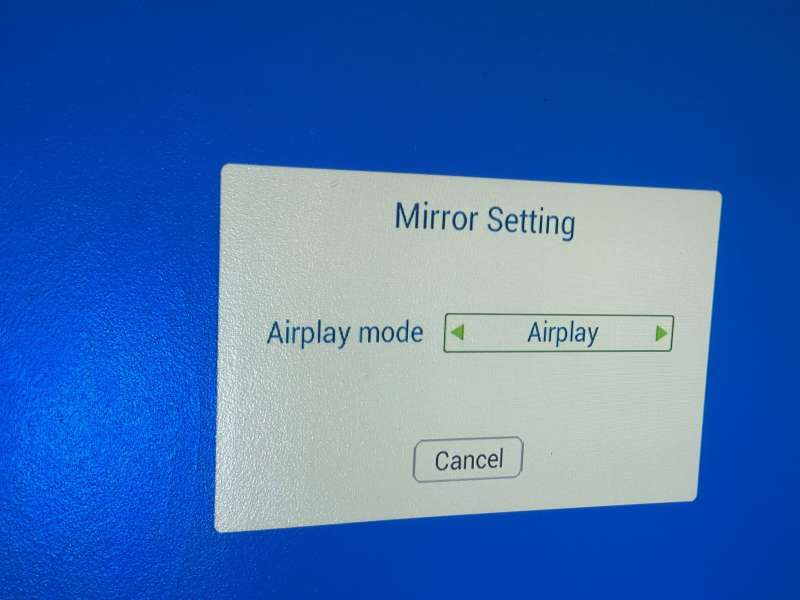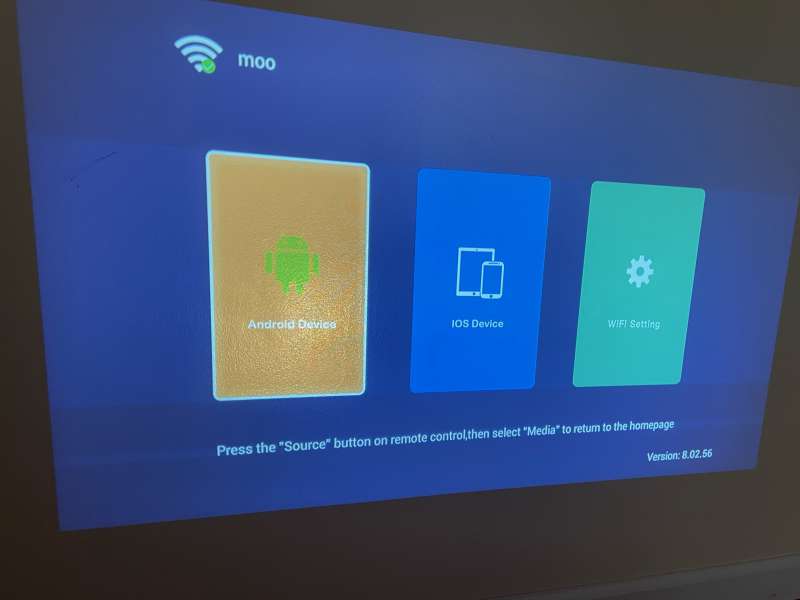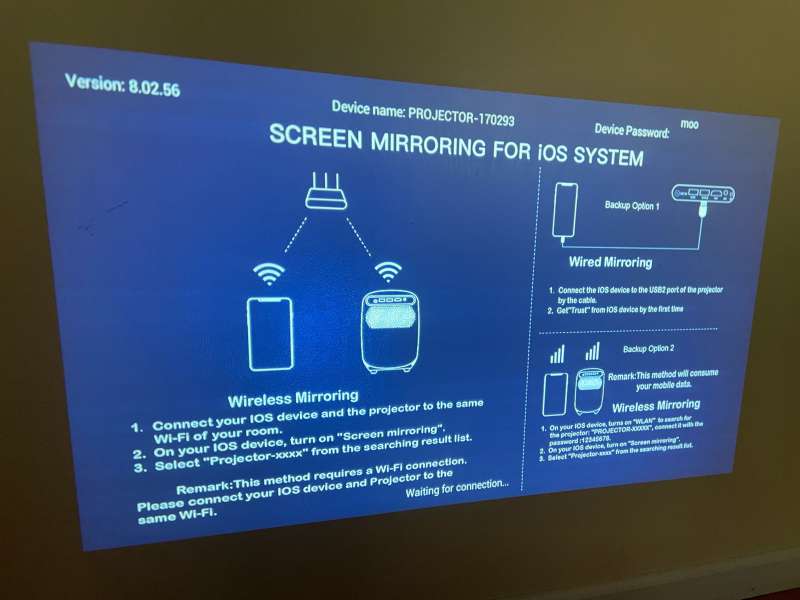 Android and iOS devices can then connect to the Mudix S2 1080P video projector to play content. It should be noted that copyrighted content won't stream, but I had success streaming videos recorded on my phone, YouTube, and several other sources.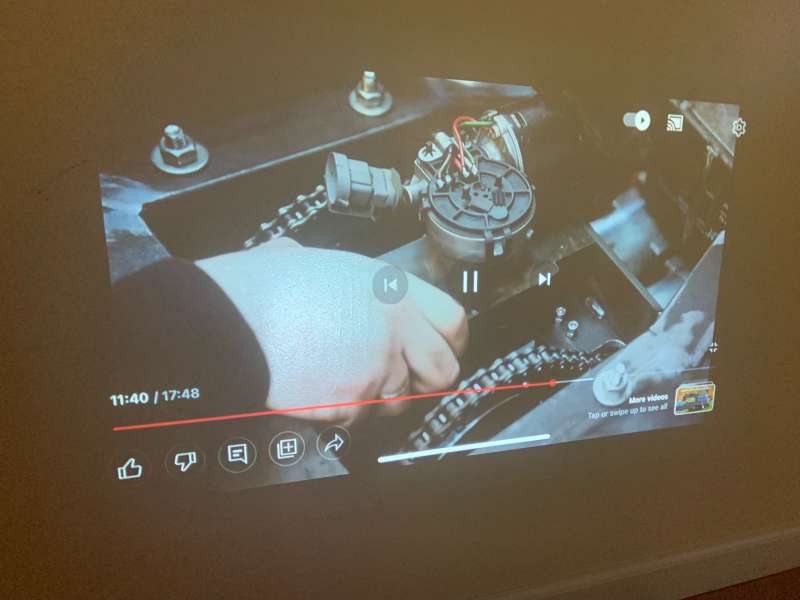 By now, you're probably wondering about the video quality and brightness. While writing this review, all of my observations were done in a daylight-illuminated room. At a screen size of about 60 inches onto an off-white wall, the image was still exceptionally crisp and clear.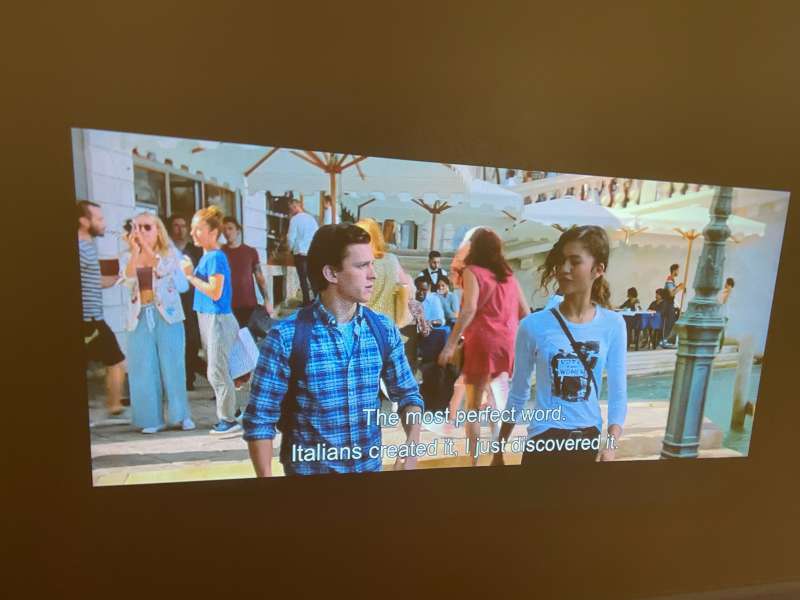 Moving the Mudix S2 1080P video projector into my home theater and using a "proper" screen, the results were stunning. For a sub-$200 projector, this projector is great!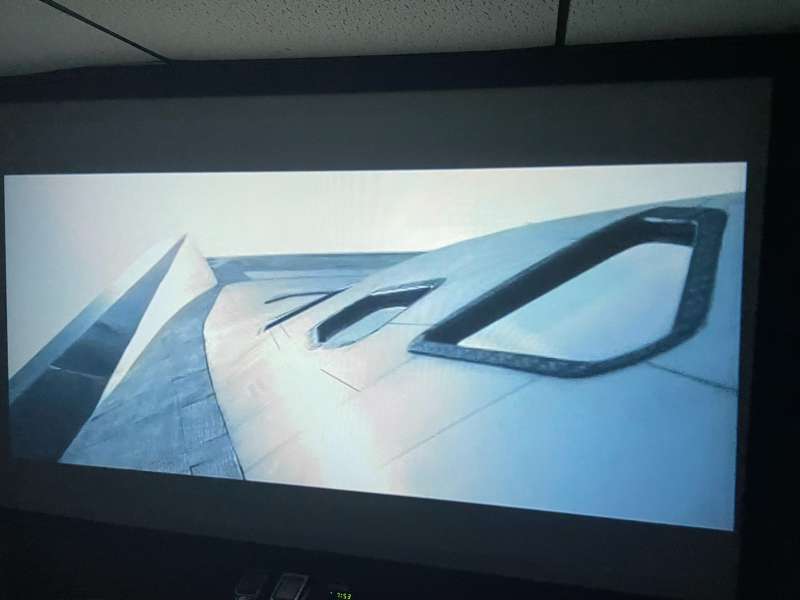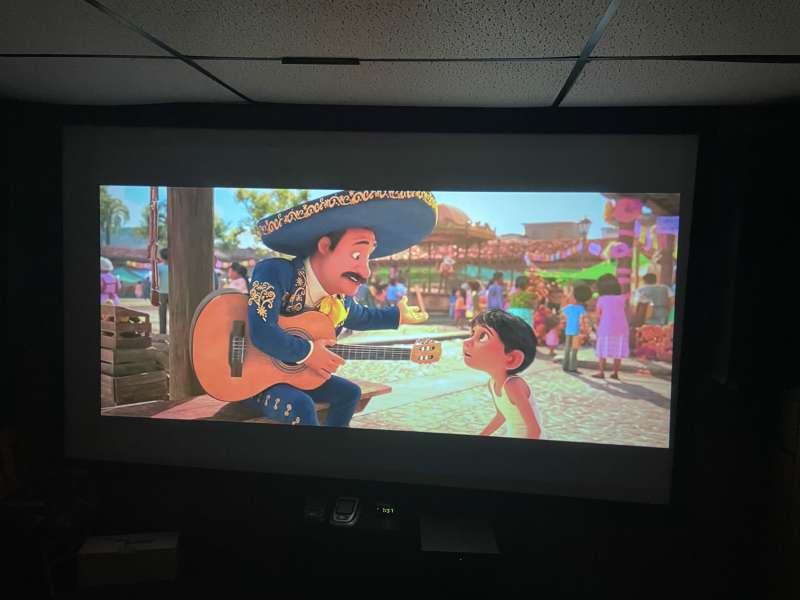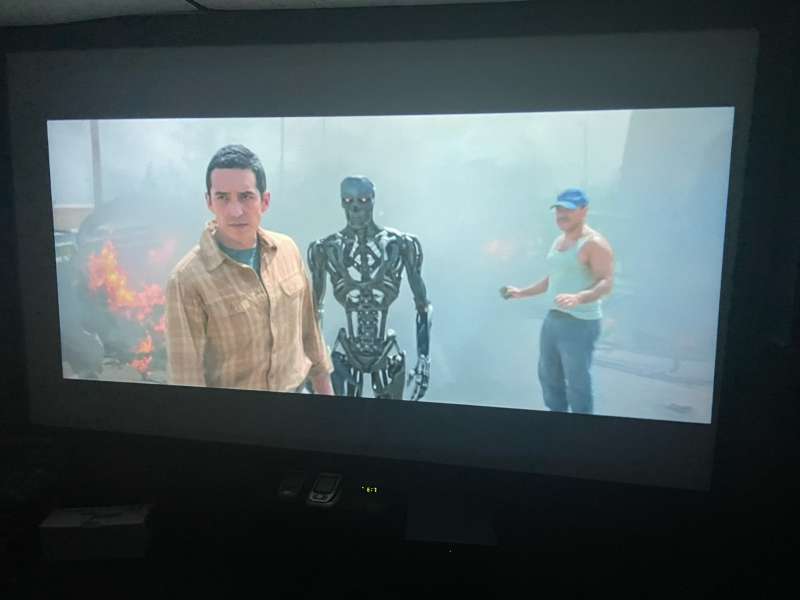 The only issue I had while testing the projector is the lack of keystone correction. Without it, some finesse and planning will be needed for optimum home theater use. It's not impossible, but cognitive care for placement will be desirable.
What I like
The bright picture with good color rendition
Fast power up
Inexpensive
What I would change
Final thoughts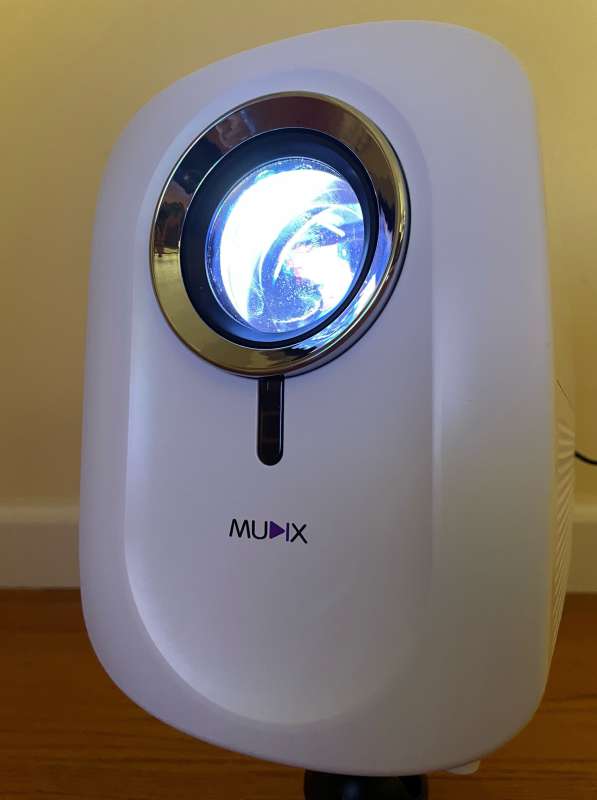 A few years ago, bringing a big-screen bang to your bungalow was a pricy proposition. Now, with a Mudix model S2 projector, a 1080P, 10-foot image with great brightness and color can be bought for about the same cost as a 24 or 32-inch television.
Price:  $169.99
Where to buy:  Amazon
Source: The sample for this review was supplied by Mudix.