We use affiliate links. If you buy something through the links on this page, we may earn a commission at no cost to you. Learn more.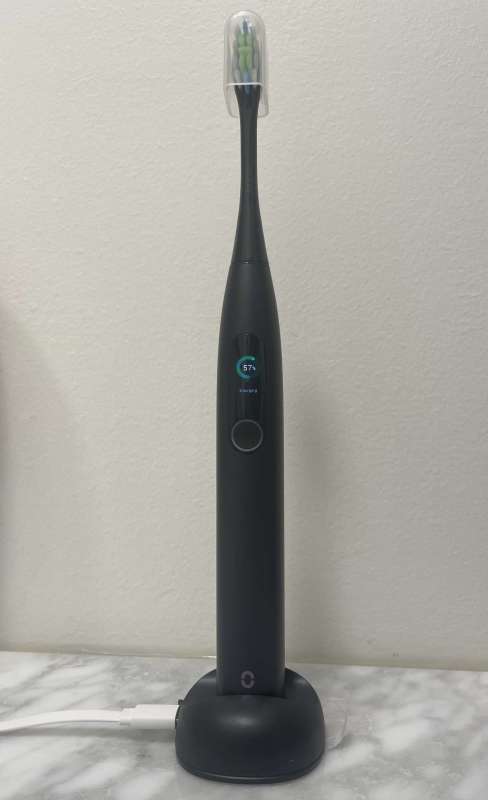 REVIEW – I don't know about you, but getting my kids to brush their teeth and brush them well can be a daily battle.  Especially now that we have one in braces, it is very important to make sure all those surfaces and grooves are hit when brushing his teeth.  We got the chance to test out the Oclean X Pro smart electric toothbrush, which not only allows you to choose your intensity level but also offers 3 different cleaning modes to cater to all your brushing needs.  Here is our experience of the past few weeks using the Oclean X Pro.
What is it?
The Oclean X Pro smart electric toothbrush is a smart toothbrush offering 42,000 VPM deep cleaning and featuring an LCD touch screen for easily setting the cleaning mode, intensity level, and timer.
What's in the box?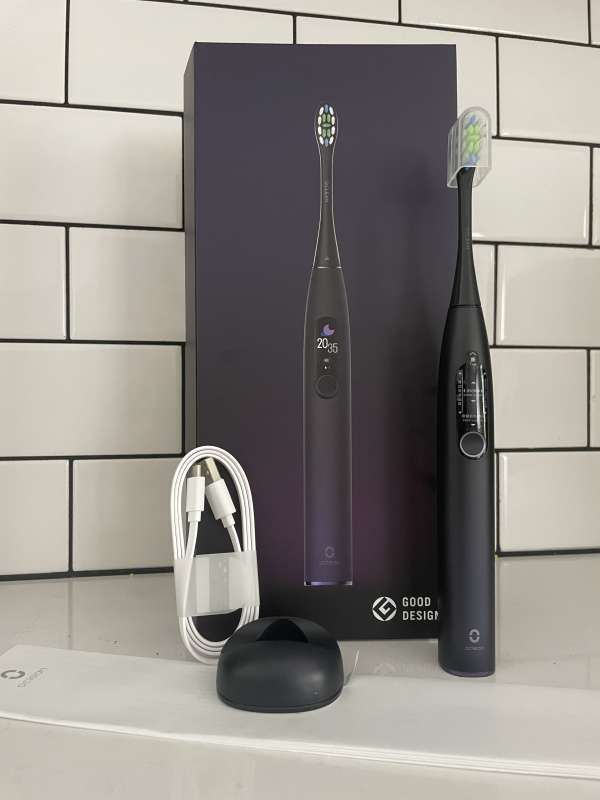 Oclean X Pro Smart Electric Toothbrush
2-in-1 Charger & Holder
USB charging cord
User manual
Specifications
Max output: 0dBm
Waterproof: IPX7
Power: 1.8W
Input: 5V-1A
Battery Life: 20-40 days (calculated by 2 minutes twice a day)
Battery Capacity: 800 mAh
Charging time: 2 hours
Bluetooth: 4.2 and above
Colors: Aurora Purple (tested), Sakura Pink, Navy Blue, Mist Green
Setup
Other than charging the handle, there is no setup for the toothbrush itself.
However, if you wish to use the app, you will need to download, set up, and pair your Oclean X Pro.  To find the app, search "Oclean" in your app store and download.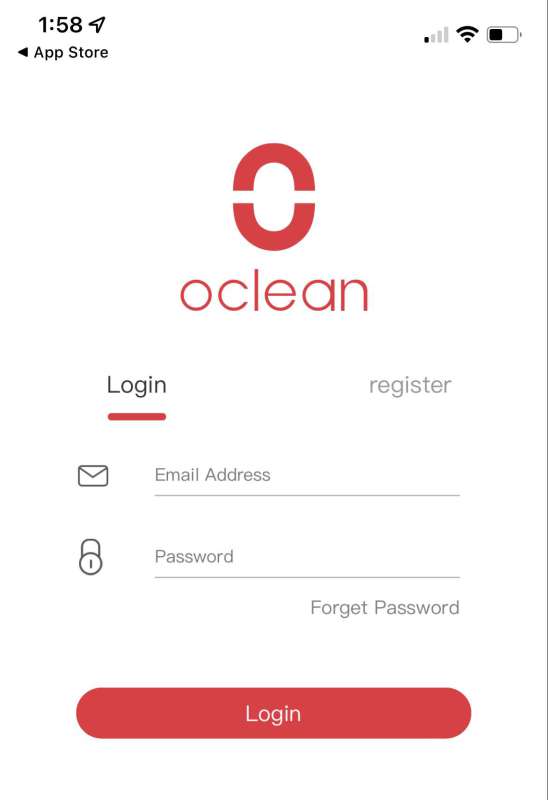 Once you have the app downloaded, you will want to make sure to pair the Oclean X Pro smart electric toothbrush to your mobile device via Bluetooth.  Again, this is very simple, make sure that your Bluetooth is on and that you allow the app to have access via permissions.  As long as those things are done, the toothbrush pairs with ease.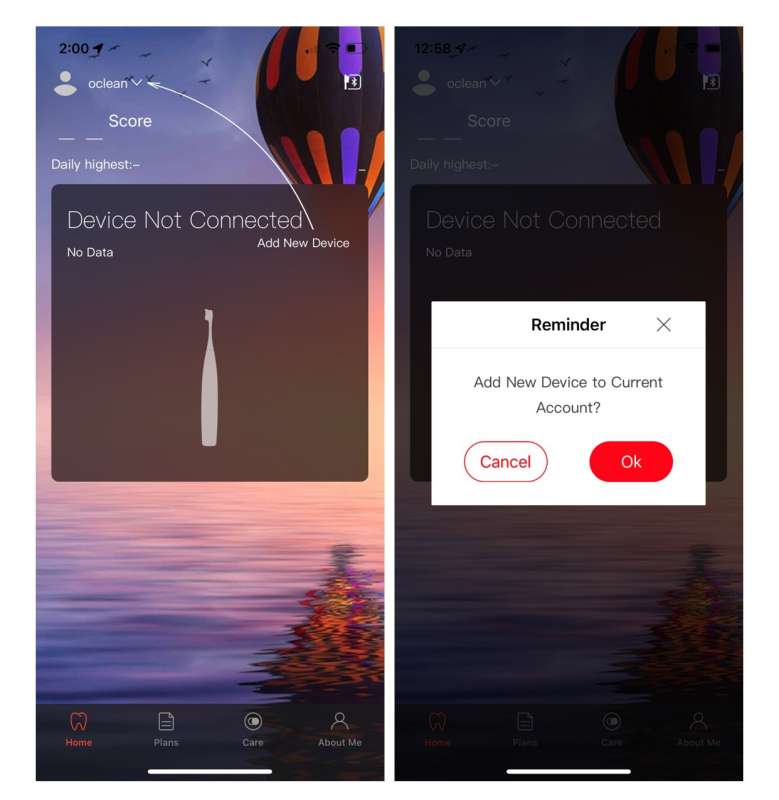 The app
The Oclean app allows you to create a profile of the user of the device and for each device if you have more that one.  You can enter your gender, age, type of teeth, user habits, and tooth color.  I assume this pairs up with the modes and settings, but nowhere do I see that this is actually accounted for anywhere with the programming of the various brushing plans.  It does offer you a recommended brushing plan based on what you enter.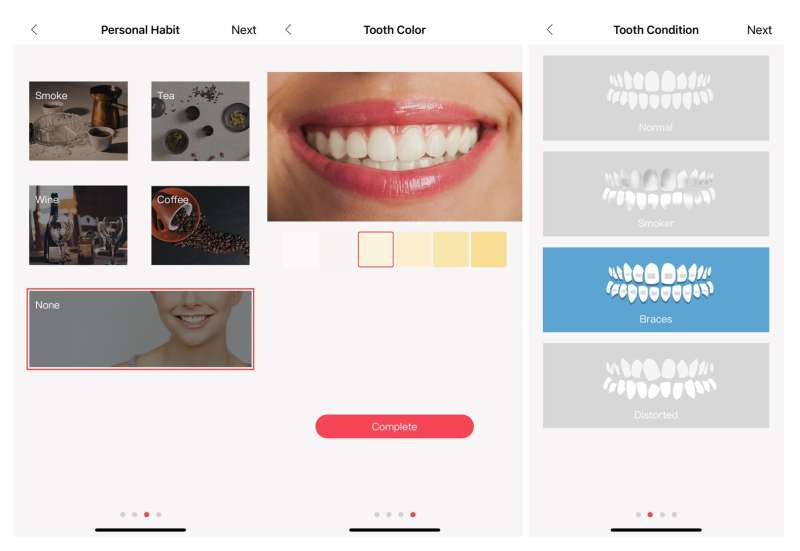 It is important to note that you can customize your brushing programs from the app, but you can also use the touchscreen display on the Oclean X Pro directly without using or downloading the app.  Check out the next section to find out about the customization options.
Design and features
The Oclean X Pro smart electric toothbrush consists of two pieces – the control handle and the brush head.  The model I was sent came with a single head.  They do offer packages that include four additional heads if purchased directly from Oclean vs Amazon.  Also important to note the only place I found where you can purchase additional heads for your Oclean X Pro toothbrush again is directly from Oclean.  Each Oclean brush head features bristles made from a soft nylon material.  Only Oclean brush heads are compatible with Oclean products.
The Oclean X Pro generates brushing reports after each cleaning that include a brushing score, brushing time, and most importantly the blind zone reminder.
Being able to check the brushing records in the Oclean app is that accountability piece we were needing.  Each brushing session is recorded and given a score.  We are able to see areas of focus and that he indeed is brushing those teeth as he should be.  You can check the daily report data as well as a monthly report.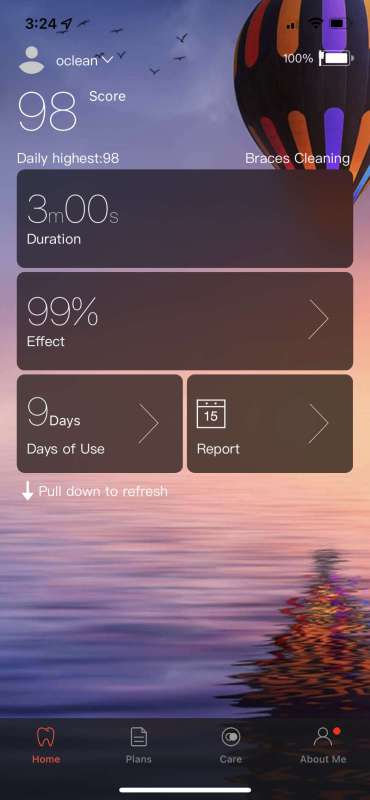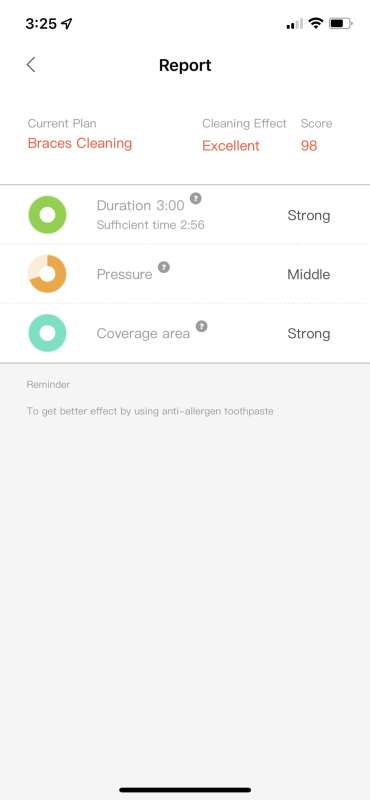 So many choices!  There are 17 pre-programmed brushing plans to choose from as well as an option to customize your own brushing plan.  Each plan gives a little description of the target individual that the plan would be suited for.  For example: the "Gentle Teeth Spa" plan is suitable for people with sensitive gums.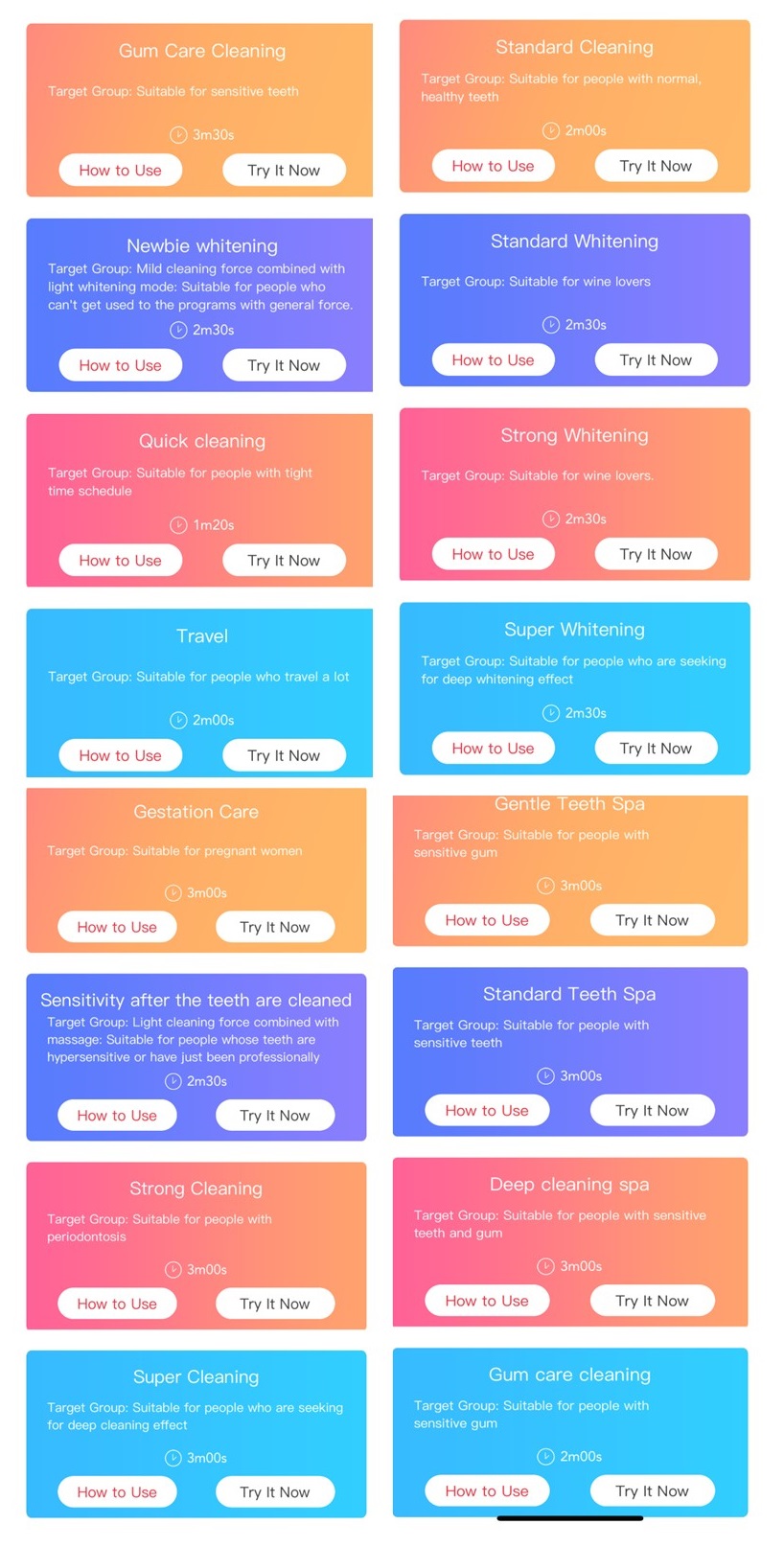 Note: it states that when creating your own customized plan a report won't be generated.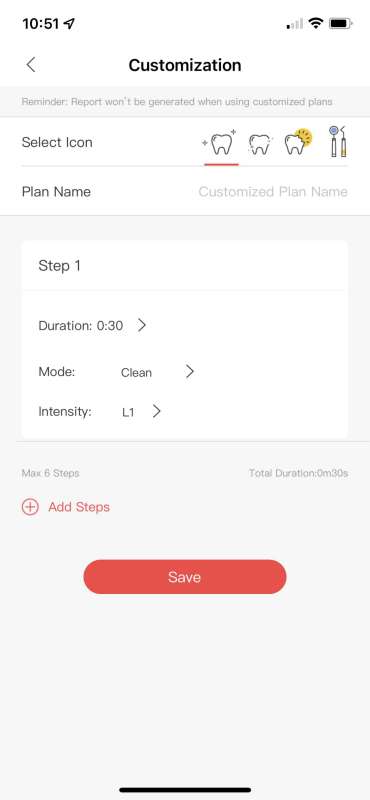 We choose to use the braces cleaning brushing plan, which is suitable for people with braces.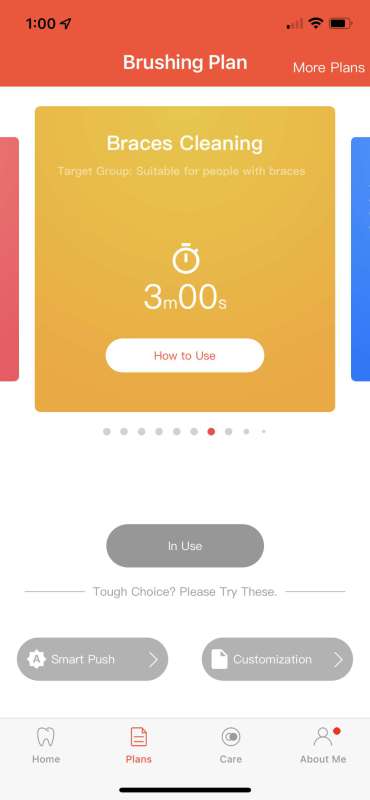 For each plan, you can look at the step-by-step instruction on how to use the brush on this plan.  Each 30 seconds the Oclean X Pro will beep alerting you to go to the next section/step on your plan.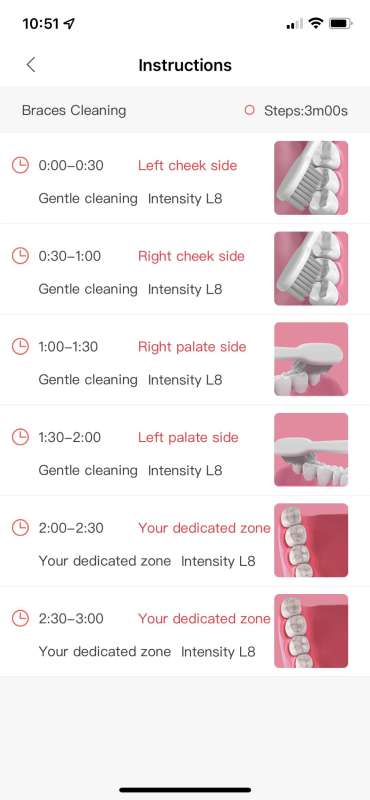 As you can see on the instructions it lists an intensity level.  In our case, it is on level 8 (L8).  The Oclean X Pro has 32 intensity level for each brushing mode.  Brushing modes include- cleaning, whitening, and massage.  Whatever the conditions of your teeth and gums are, you should be able to find a suitable cleaning plan with the Oclean X Pro smart electric toothbrush.
The claimed battery life for the Oclean X Pro smart electric toothbrush is 30 days.  Since we haven't been using the brush for that long yet, we will just have to take that claim as most likely valid at this point.  I will say that the product states to have a 2-hour quick charge and although we haven't had to charge it from completely dead, it does charge fairly fast from our experiences so far.
For charging your Oclean X Pro, the USB-C charging port is located on the base.  It is covered with a sturdy rubber cover that snaps securely in place when you are not using it.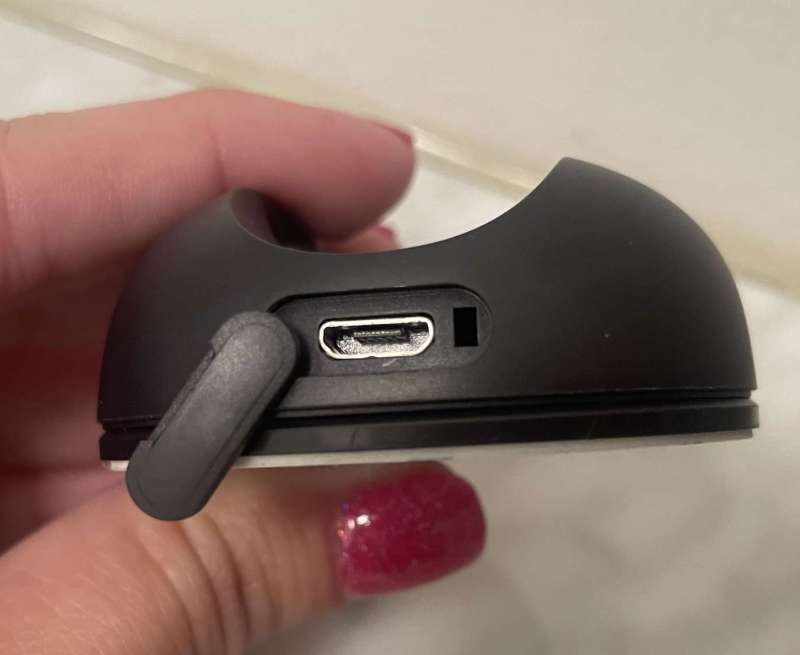 The Oclean X-Pro charger base comes with a wall sticker on the back if you choose to use it.  You can stick it to your wall to keep your toothbrush hung up out of the way when not charging.  I have not attempted to remove the sticker, so I can not tell you yet if it peels paint, but I sure hope it doesn't.  At the time of writing this review, the sticker has held up and we have not had it fall off the wall.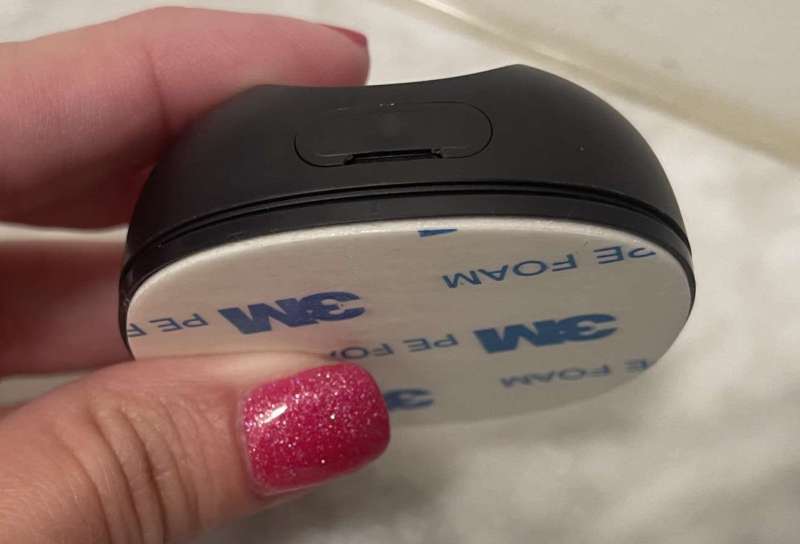 When it is time to charge your toothbrush, you simply remove the charger base from the wall sticker piece and plugin to charge.  It is held in place with a strong magnet.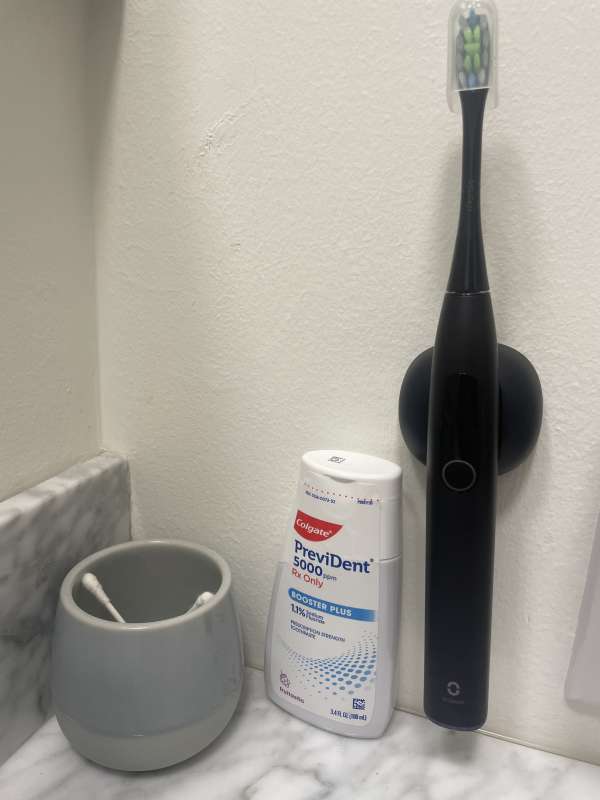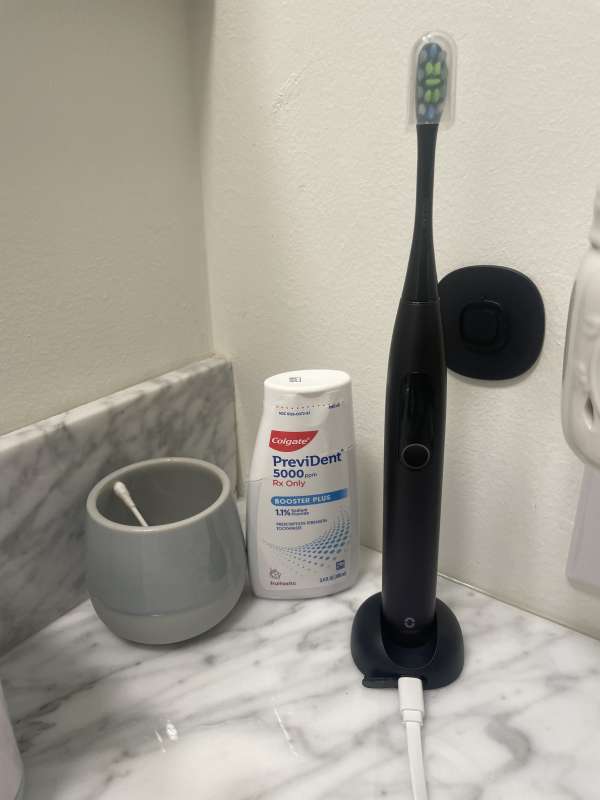 The review wouldn't be complete without mentioning that the Oclean X-Pro smart electric toothbrush comes in 4 color choices.  I was sent the color they call aurora purple, you can also get this model in a sakura pink, navy blue, or mist green.  I must say that I do love the look of the aurora purple color, it appears as black, but has that subtle purple hue throughout.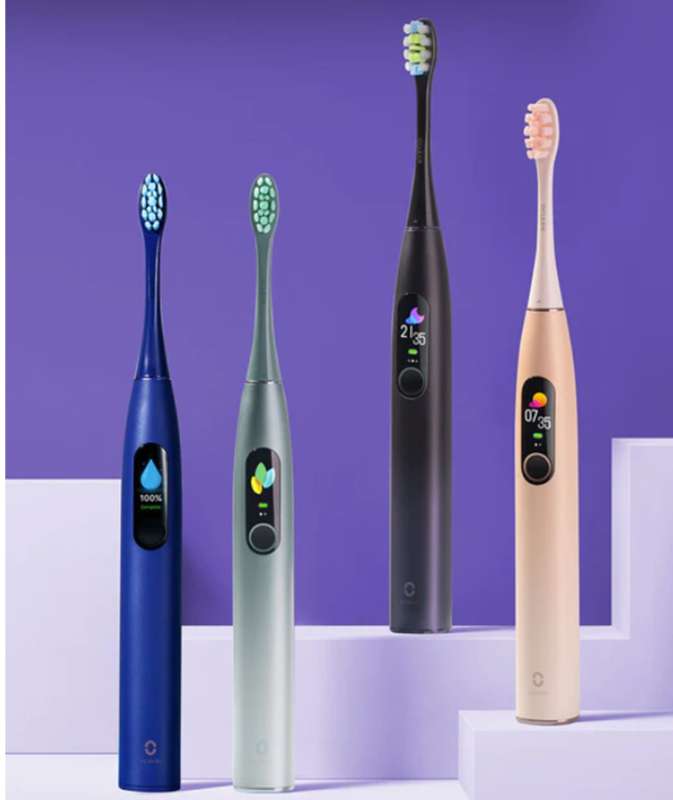 Photo taken from Oclean website
We have had our son using an electric toothbrush for years.  He is not a great brusher and naturally builds up tartar (calculus) quickly, so it was recommended for him at a young age.  The Oclean X Pro smart electric toothbrush so far has proven to offer a great brushing as well as the report we are able to check daily.  The true test will be at his next dental appointment to see if they can see an improvement.
What I like
Ability to use the app to review brushing history
Wide variety of intensity and mode options
Brushing plans for a variety of needs
Good battery life and USB-C charging make it great for travel
Multiple color choices
What I'd change
Make additional brush heads easier to purchase (currently only available on Oclean)
Allow it to charge while using it in the wall mount
An included travel case would be nice
Final thoughts
For our family, the Oclean X Pro smart electric toothbrush provides that accountability factor that we needed to keep on top of our son's brushing habits.  I love being able to pull open the app and see that not only he brushed his teeth, but how well he brushed.  The Oclean provides helpful prompts while brushing that helps him remember each section of his mouth and allow us to customize and adjust his brushing plans, intensity and mode.  Overall, I would recommend the Oclean X Pro smart electric toothbrush if you are looking for an electric toothbrush with extra smart features!
Price: $99.99
Where to buy: Oclean and also available on Amazon
Source: The sample of this product was provided by Oclean.