We use affiliate links. If you buy something through the links on this page, we may earn a commission at no cost to you. Learn more.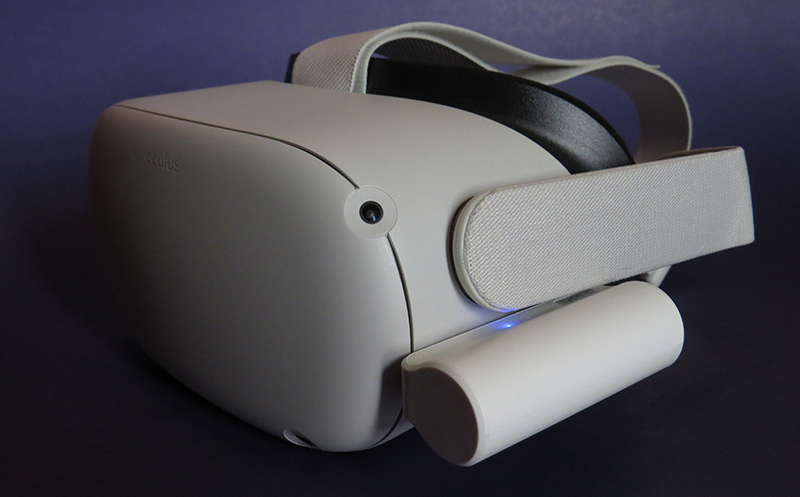 REVIEW – For a year or so I had the joy of a Rift S VR device, but when I moved I had to give it back to its rightful owner. When I bought my own I decided to get the Oculus Quest 2 which allows for a completely wireless VR experience. This came with a roughly 2.5 hour battery life which I have drained in an entire session before. In comes the NENOTOH Mini Power Bank to add extra juice for a longer playtime between charges.
What is it?
The Nenotoh Mini Power Bank is a power bank designed to keep you playing your Oculus VR headset for longer.
Hardware specs
3300 mAh capacity
1.5 hr battery life for Oculus
USB-C charging and output
What's in the box?
NENOTOH Mini Power Bank
90 degree adapter
USB-C charging cable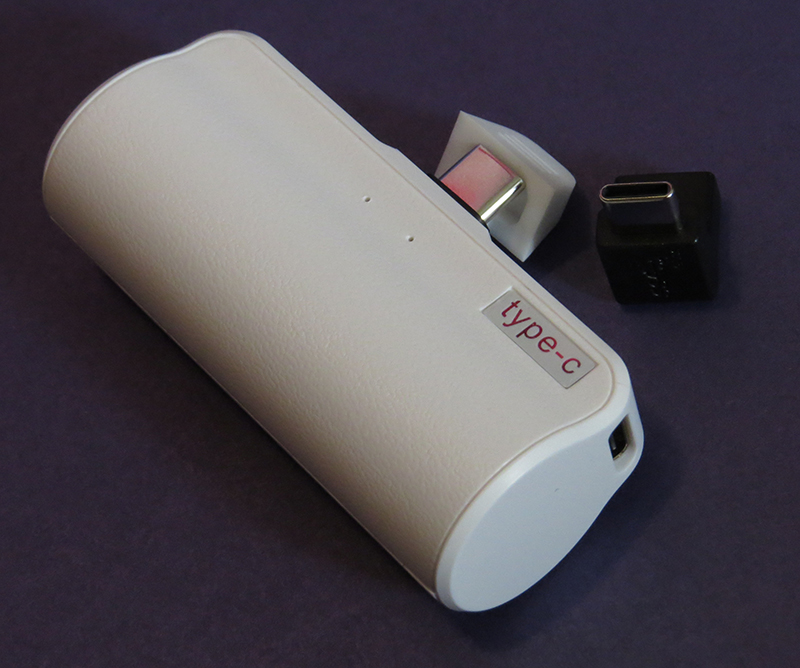 Design and features
This is one of the simplest, straightforward battery packs that I've used that just works. I pulled the NENOTOH Mini Power Bank from the box, checked out the adapter, and plugged it in to charge using the included USB-C charging cable. While charging, one indicator light turned an amber color that blinked until it was finished.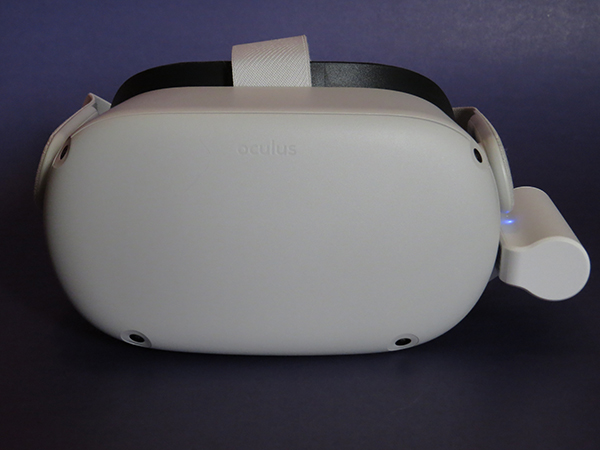 Not long after, the indicator light turned a solid amber color and it was ready to go. I tried both with and without the adapter and settled on just using it without. I have the Oculus Quest 2, so the adapter might be for other varieties. It plugs in easily and sits there without issue. When charging a device, the indicator light turns blue until the battery is nearly depleted. The light then starts blinking blue to let you know it is about to run out.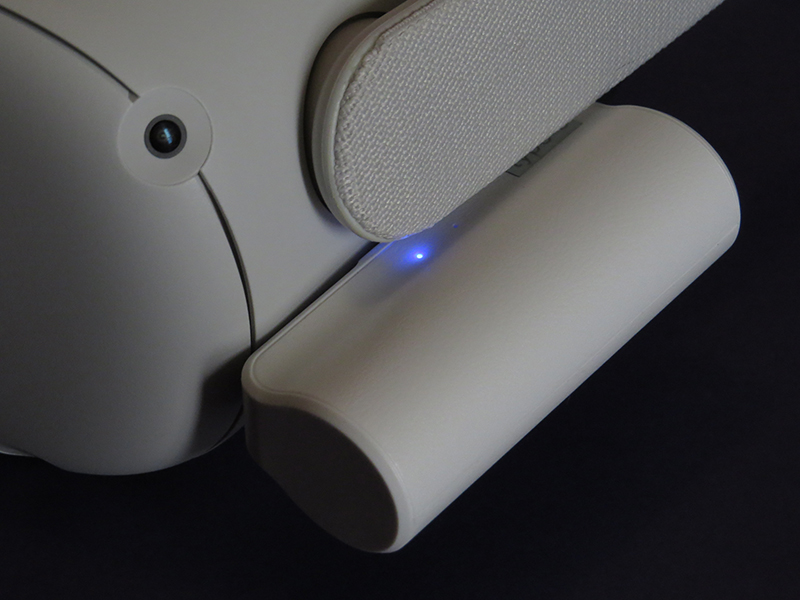 While I don't play games that require me to do crazy acrobatics, playing Beat Saber and baseball, the two most movement-oriented games I have, worked flawlessly. It didn't fall out and was still firmly attached when I was finished.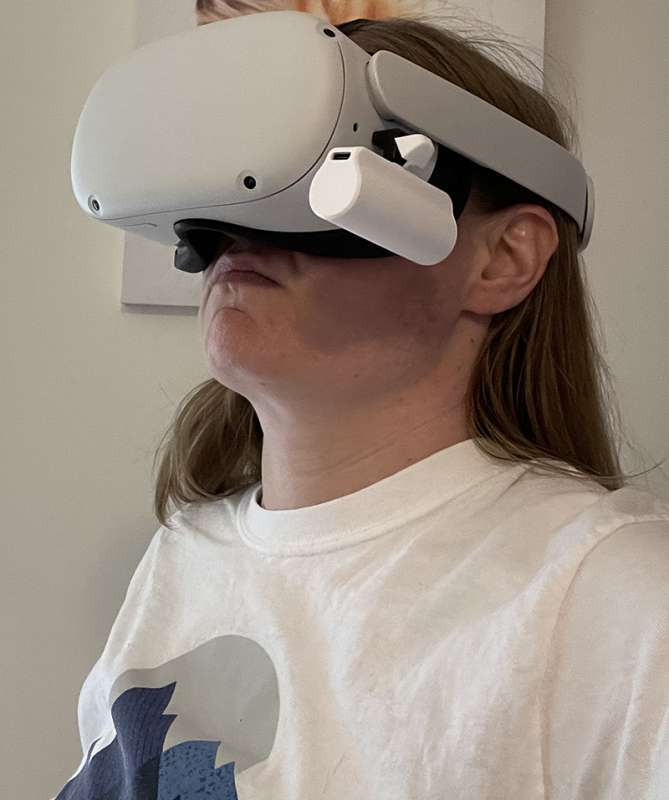 Usually, my Quest 2 VR headset will give me around 2.5 hours of game play before I have to charge it. With the NENOTOH Mini Power Bank, I noticed it gave roughly 1.5 hours more. This is on par with what was advertised which is impressive since I feel many battery packs do not hold up to their advertised rate.
In a pickle, you could use the battery pack for charging USB-C devices. I used this with my Nintendo Switch since it uses USB-C, and it did charge the Switch, draining it quickly. It charged 12% in roughly 30 minutes and was completely drained after charging the Switch up 20%. While it is advertised for the Oculus, it seems to work on other USB-C devices as well.
What I like
Easy to plug in and go.
Charges quickly.
Easy on the pocketbook.
What needs to be improved
No way to really tell how much charge is left in the battery.
Final thoughts
Overall, the NENOTOH Mini Power Bank was a great charger for the small price tag. It sat well on the Quest 2, charged it quickly and gave the advertised 1.5 hours of extra play time. The only thing I would add is just a little ability to see how much charge is left. Other than that, I would recommend this product for improving your wireless VR experience.
Price: $23.59
Where to buy: Amazon (save 50% with the coupon code: 50Y3CYVC which expires 6-5-22 23:59pm PDT)
Source: The sample of this product was provided by NENOTOH.