We use affiliate links. If you buy something through the links on this page, we may earn a commission at no cost to you. Learn more.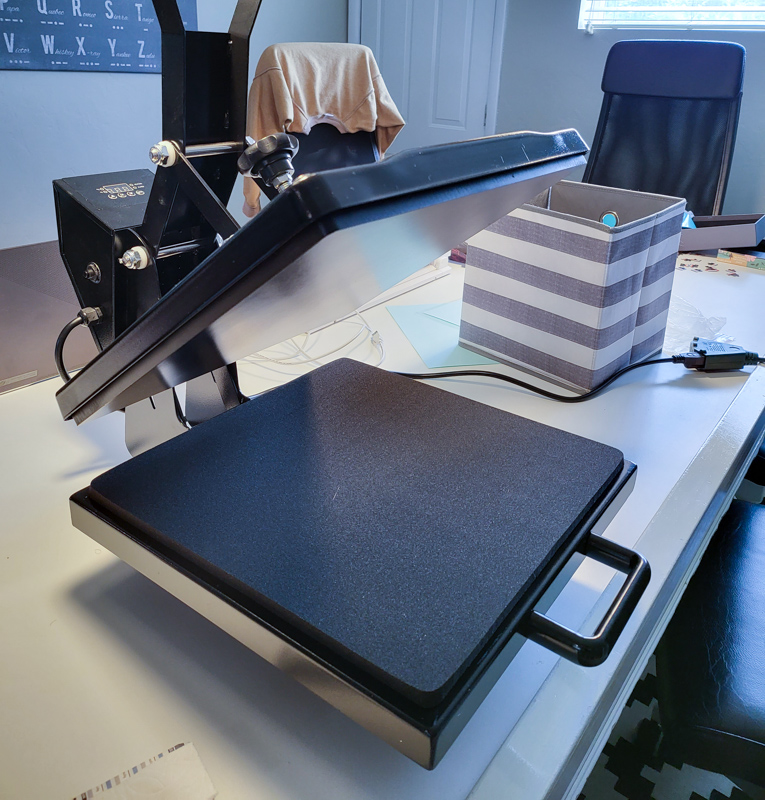 REVIEW – If you have ever tried to make custom shirts without a heat press, you'll know how hard it is to get vinyl or inkjet-iron-on designs to successfully adhere. Success requires even pressure and the correct heat, which is where a device like the VEVOR Heat Press machine comes in.
What is it?
The VEVOR Heat Press machine is basically a large iron that can clamp down to apply pressure over a large area. With a device like this, you can successfully press any heat transfer material onto any flat surface with adjustable pressure and temperature settings, as well as a built in timer. It's available in black, blue and white.
What's in the box?
VEVOR Heat Press machine
Manual
Power cord
Hardware specs
15″ x 15″ Teflon coated heating pad area (38 x 38 cm)
15 inch Silica-gel pad
Temperature range: 0 – 482℉/0 – 250℃
Timer up to 999 seconds
Power: 1200 W @ 110 Volts AC
Adjustable pressure knob
Weight: 39.68 lb / 18 kg
Size: 25.6 x 15.7 x 13.9 in / 65 x 39.8 x 35.2 cm
Design and features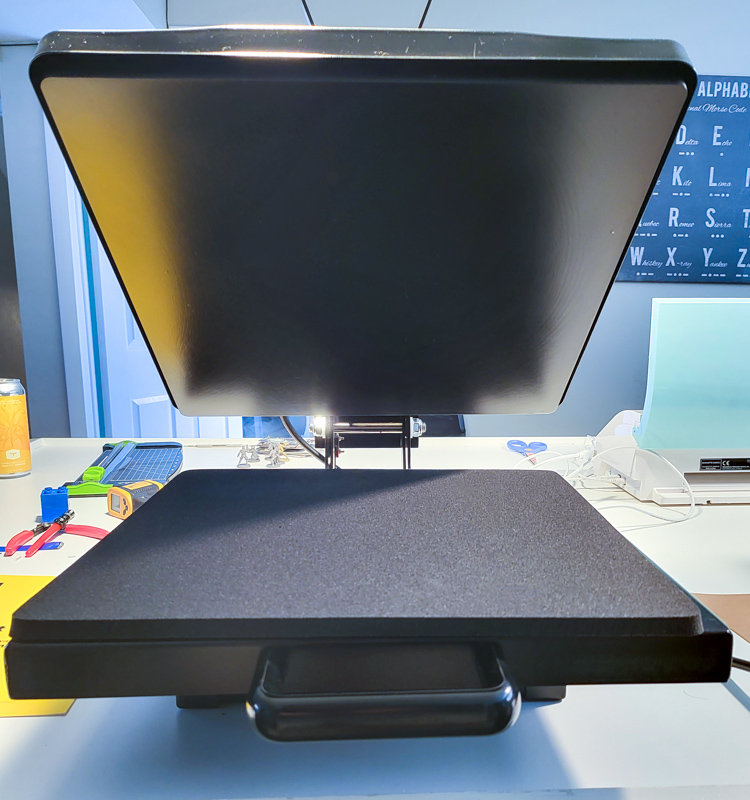 Above is a shot inside the business area of the VEVOR Heat Press machine. The bottom plate is simply a solid metal platform, with a removable silica-gel heatproof pad that helps absorb heat to prevent scorching and aids in even pressure application. The top plate is the part that heats up to your desired temperature for heat transfer.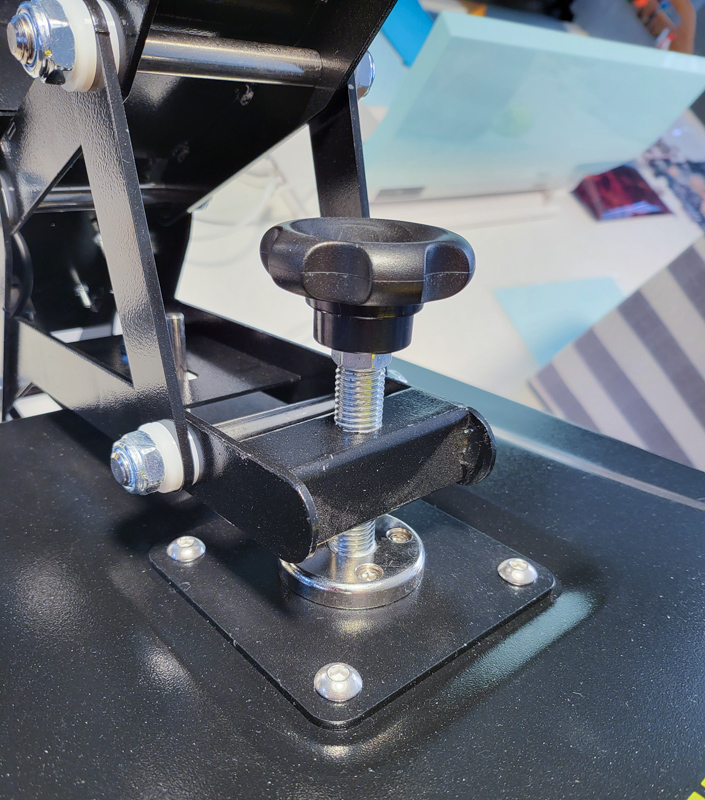 On top of the top plate is an adjustable knob that can adjust pressure range from almost nothing to a vice-like clamp. This was easy to adjust, and right around the middle worked perfect for the vinyl transfers I tested with (the vinyl I purchased called for medium pressure).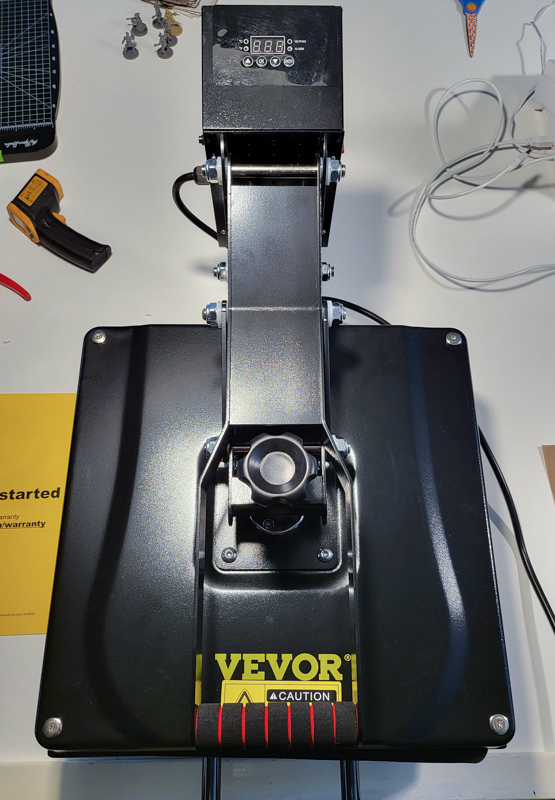 Above is a view from the top with the clamp down. It's quite a large unit, so be sure you have a plan for storage.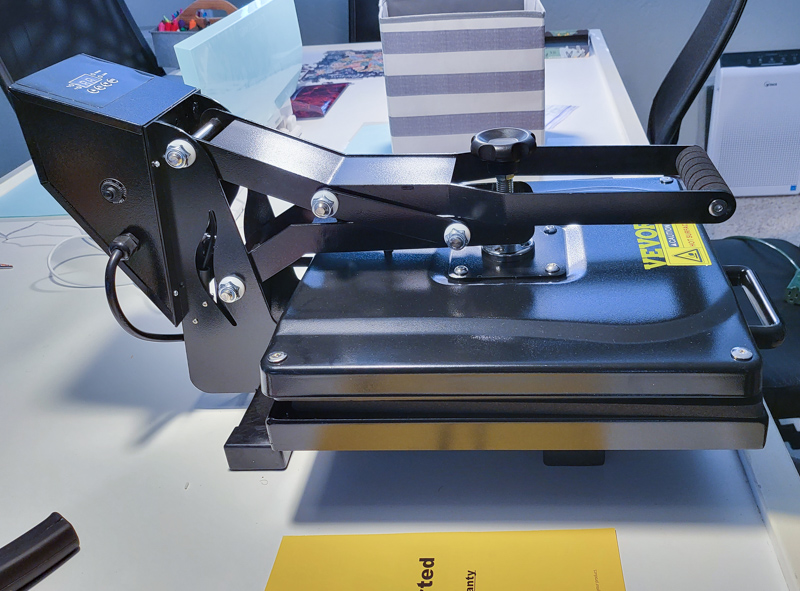 Here's another shot from the side, it's just over a foot tall when clamped down, which may help in storing it when not being used. The clamp arm was fairly easy to push down on light and medium pressure, but it definitely takes some muscle/weight on the highest pressure settings.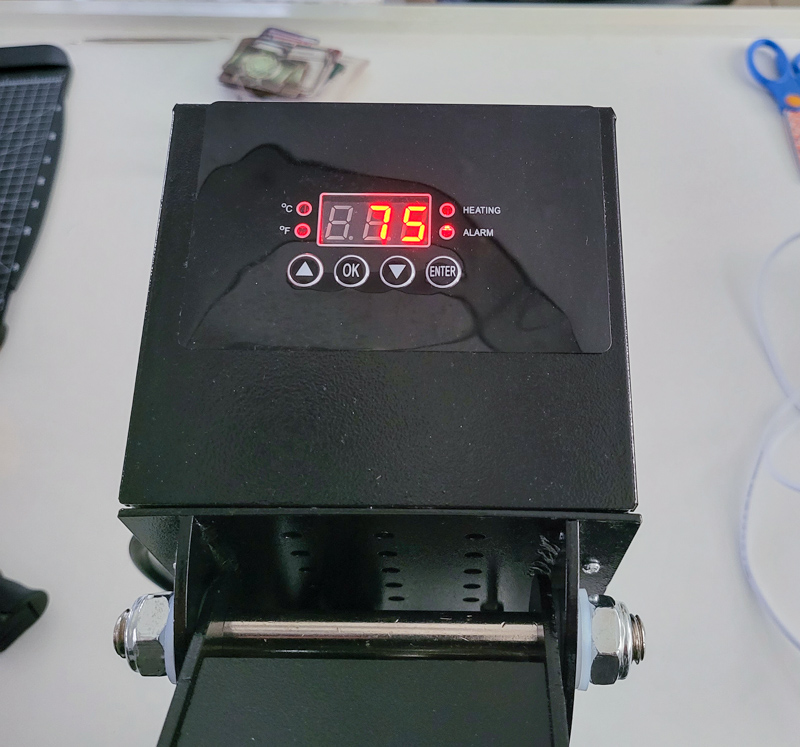 The display was easy to read from all angles, and in the shot above you can see some of the steel welding and construction as well. The whole unit seems to be made out of a sturdy steel and felt solid. You can adjust the temperature display to Fahrenheit or Celsius.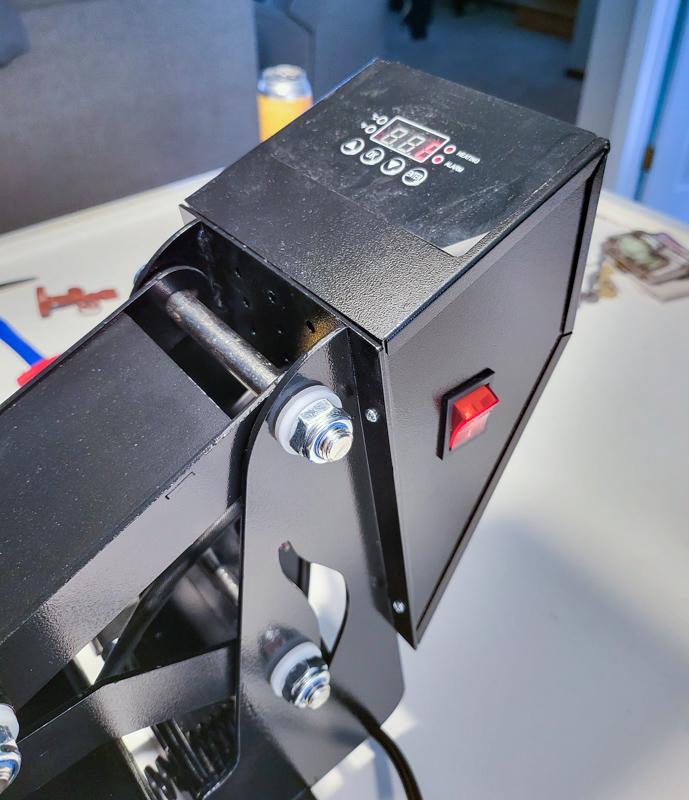 On the side below the main display is the power on/off switch.
Installation and setup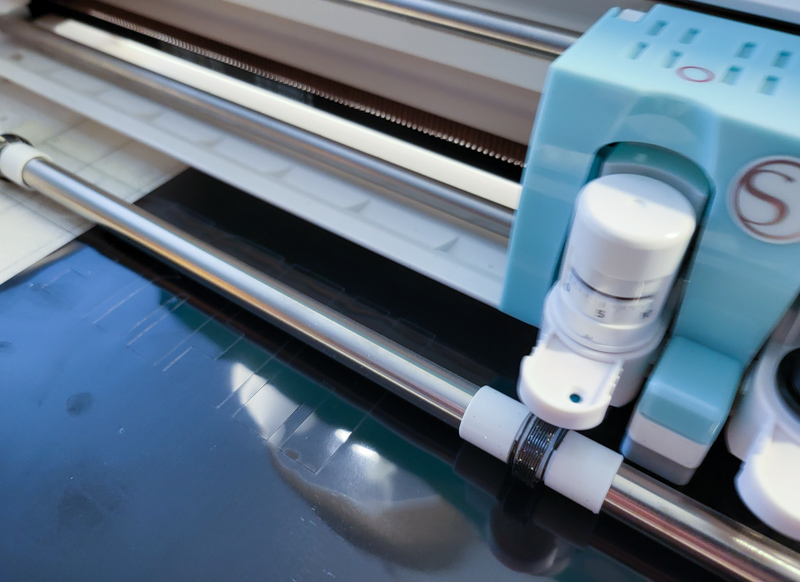 I tested the VEVOR Heat Press machine with vinyl heat transfers to t-shirts. You can do other materials and press them to pretty much any flat/thin surface (but I would research different fabric or material types to make sure you're chosen transfer and receiving materials are compatible). You can buy pre-made vinyl transfers from various sources, or just vinyl transfer sheets and then cut out your own designs using a cutting machine or by hand.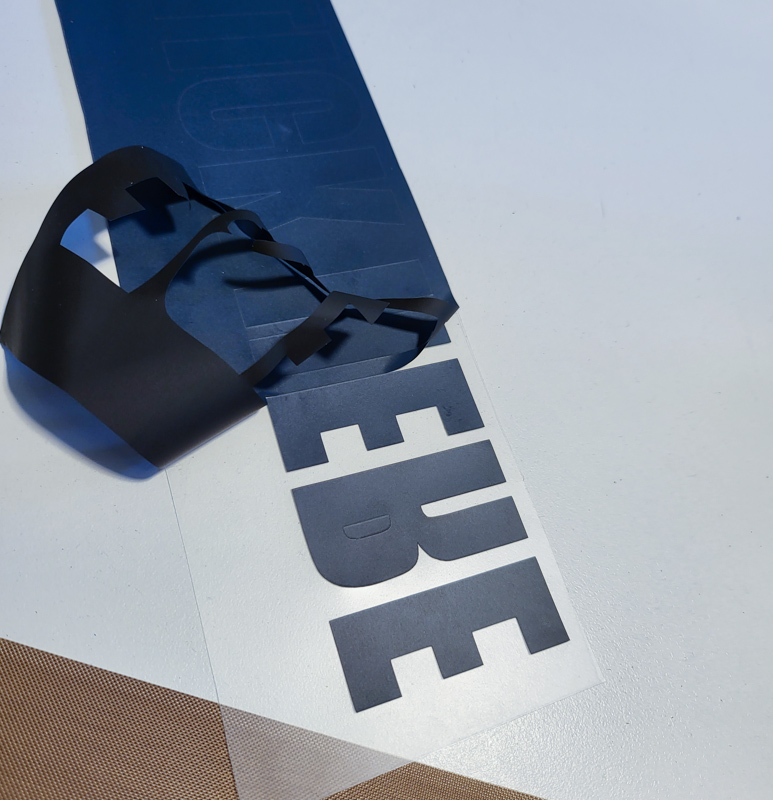 If you use a cutting machine, you'll need to mirror the design onto the vinyl, and make sure you cut the right side (the vinyl you purchase should have instructions on this). Above is my work in progress on the design.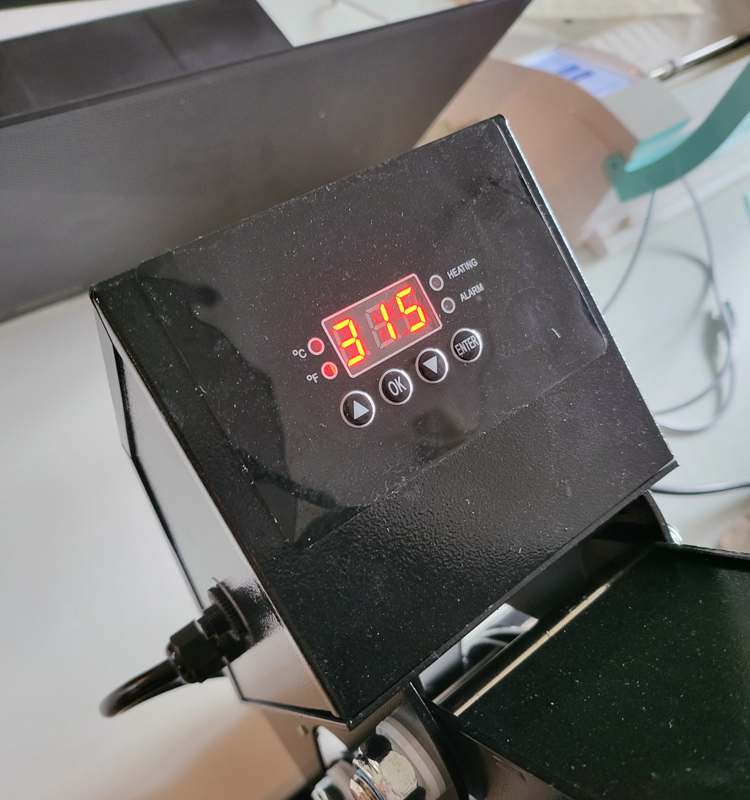 Once the design is prepared, I switched on the machine and set it to 315 degrees Fahrenheit. You can also set a timer (my vinyl called for 15 seconds), so I set that as well.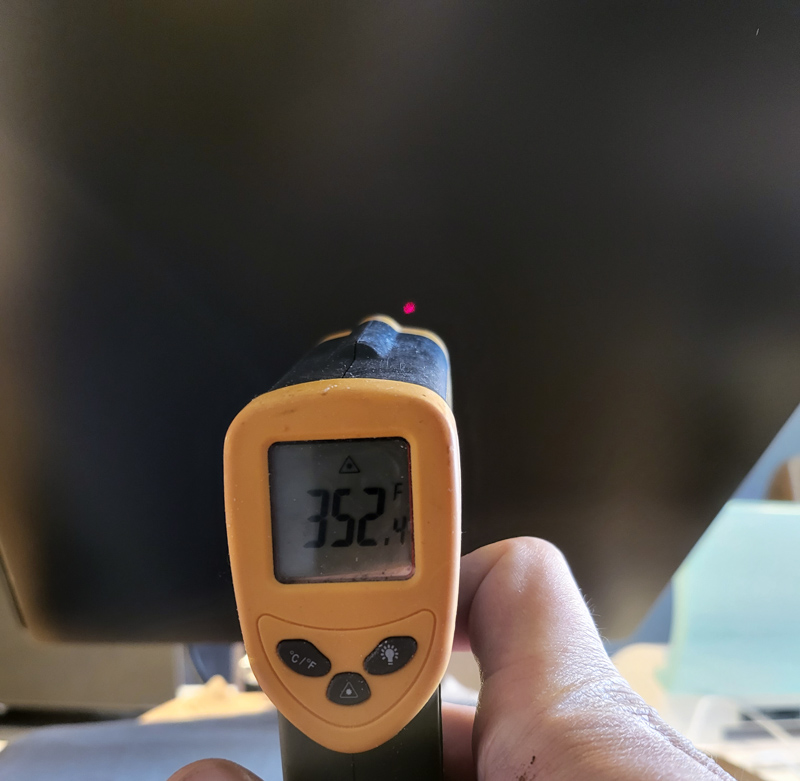 Next up, I checked the heat surface. It was reading about 35 degrees high, but it was pretty even across the entire surface. I'd highly recommend checking the temperature before moving on, if I'd pressed at this heat it might have scorched or melted the vinyl too much.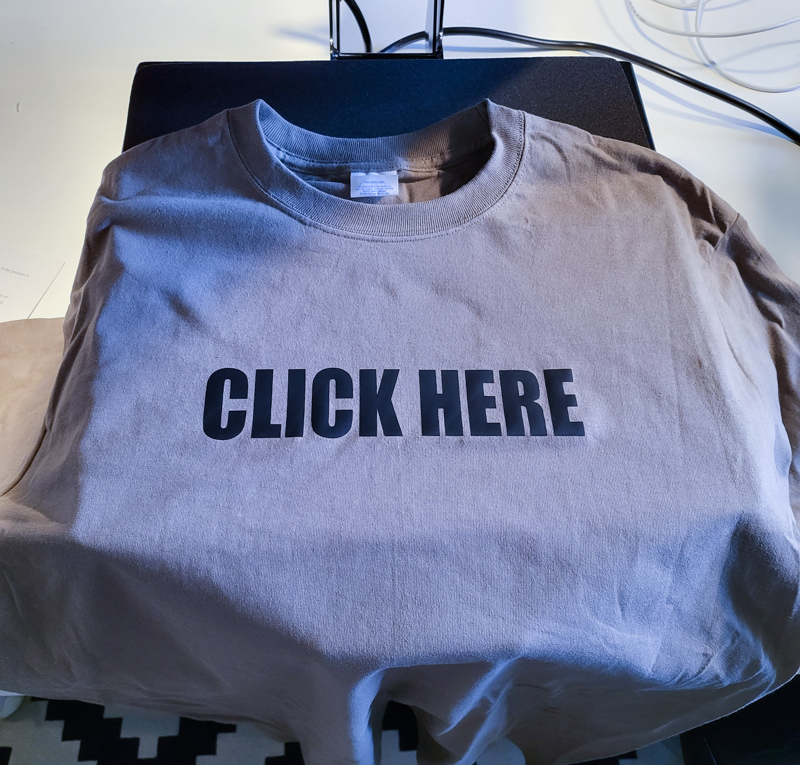 I'll include a video at the end of this section that shows the whole process, but above is my first test shirt right after peeling the backing off the vinyl post-pressing. Different vinyl types will have different instructions for when to peel off the backing, so check for your particular vinyl.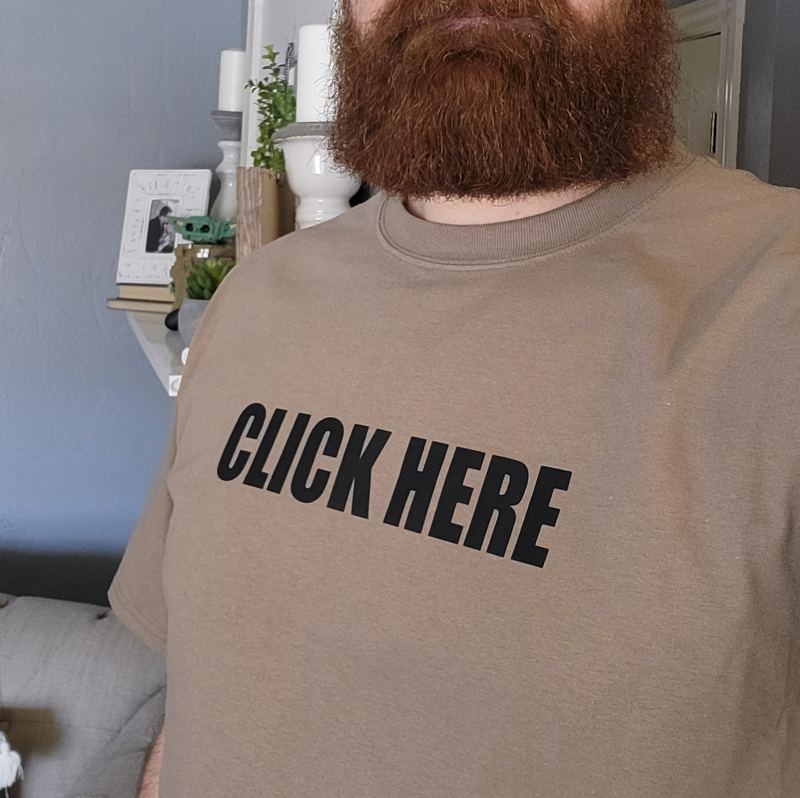 I was quite pleased with the end result. I'll be making many more shirts in the future, sporting questionable text and designs I'm sure. The first shirt I made held up well through a wash cycle, and I forgot to pick out a tiny part of one shirt design before pressing, and trying to get it off after was impossible, the vinyl seems very well adhered.
See it in action
What I like
Easy to use
Solid build
Even pressure and heat
What I'd change
Temperature calibration seems off
Final thoughts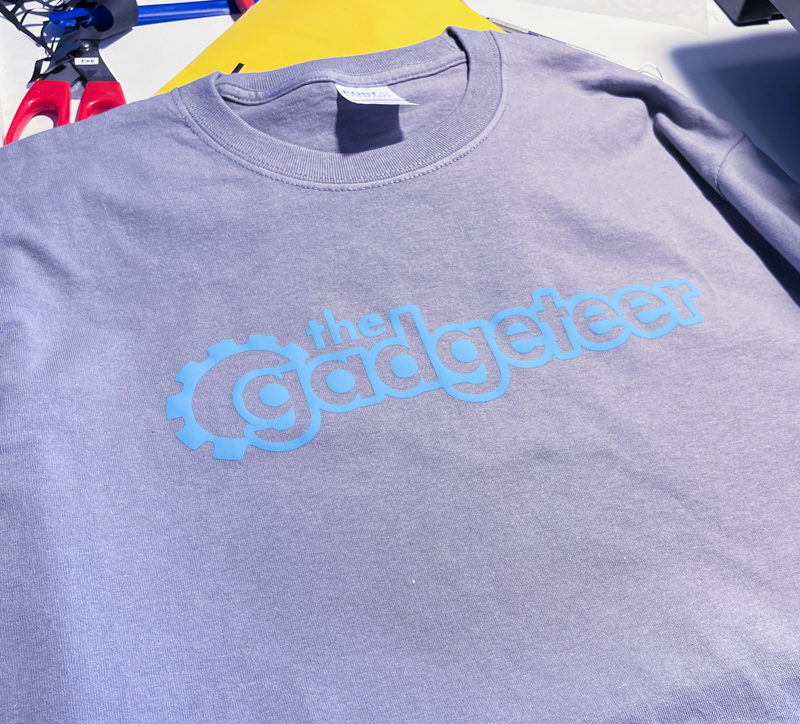 The VEVOR Heat Press machine allows me to create custom shirts, pillowcases, and signs on a whim. This is a dangerous thing with my 8th-grade humor levels and low impulse control. I couldn't find much info about this previously-unknown-to-me brand, so as always with these types of products my biggest worry would be long-term reliability. I'll update here as I continue to pump out shirts if anything breaks.
Price: $209.99
Where to buy: VEVOR and Amazon
Source: The sample for this review was provided by VEVOR.