We use affiliate links. If you buy something through the links on this page, we may earn a commission at no cost to you. Learn more.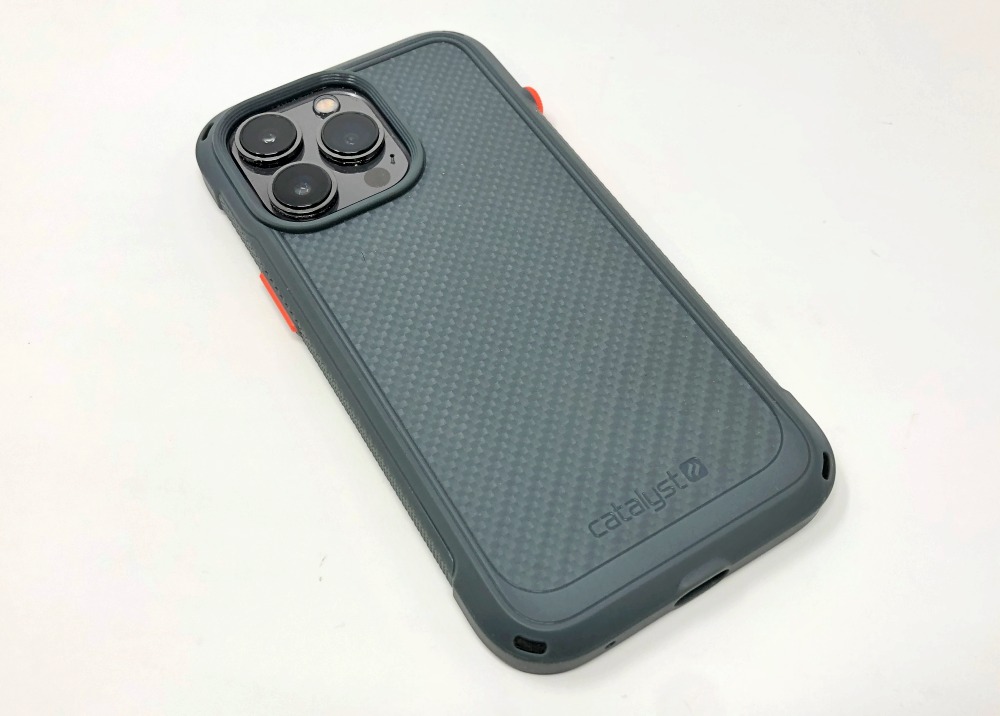 REVIEW – When you kick down for a new phone it can be mighty tempting just to get the new version of whatever case you were running before. That's all well and good, but you might be missing out by not trying something new. I've been on the yearly upgrade cycle for a while now and sifting through a bunch of case options is always one of my favorite parts. This time around I've had the opportunity to test the Catalyst Vibe iPhone 13 Pro case and it has really surprised me. Let me tell you about it.
What is it?
The Catalyst Vibe iPhone 13 Pro case is a lightweight protective case available for each model of the iPhone 13 series. It offers 2.5 times the MIL-spec standard helping to keep your phone safe in those unexpected circumstances while still being slim enough to be your daily driver.
What's in the box?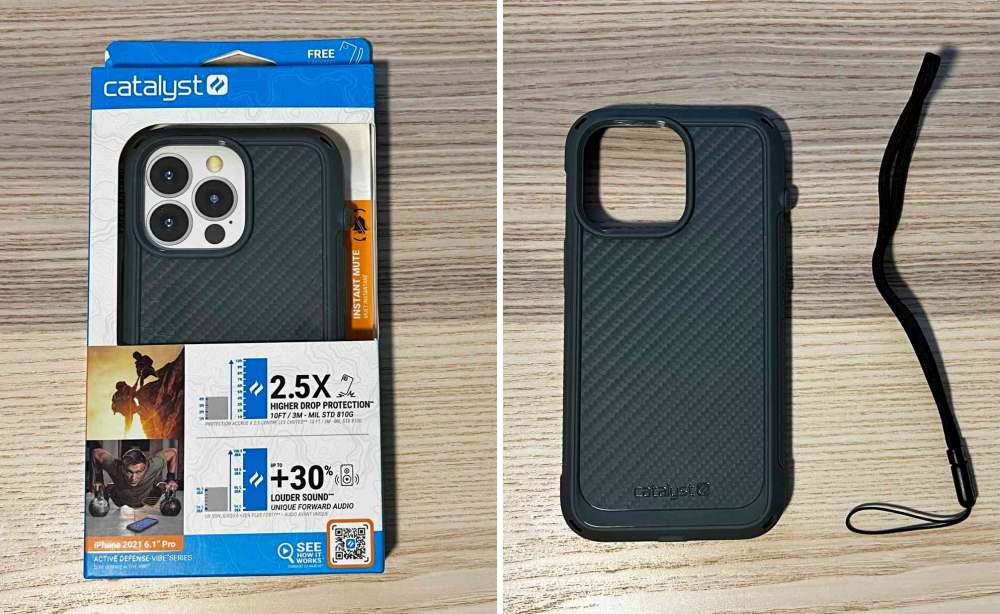 Catalyst Vibe iPhone 13 Pro case
Wrist lanyard
Hardware specs
2.5x MIL-STD-810g spec standard (higher drop protection* – 10ft / 3m)
Unique 'Forward Audio' produces 30% louder sound
Rotary Mute Switch
MagSafe Compatible
Built-in Magnet
Ultra Slim
Non-Slip Grip
Raised Edge Protection
4 Corner Attachments
Air-Cushioned Engineering

Compatible with Screen protectors
Design and features
The Catalyst Vibe is available for iPhone 13, iPhone 13 mini, iPhone 13 Pro and iPhone 13 Pro Max in two colors: Battleship Gray or Stealth Black.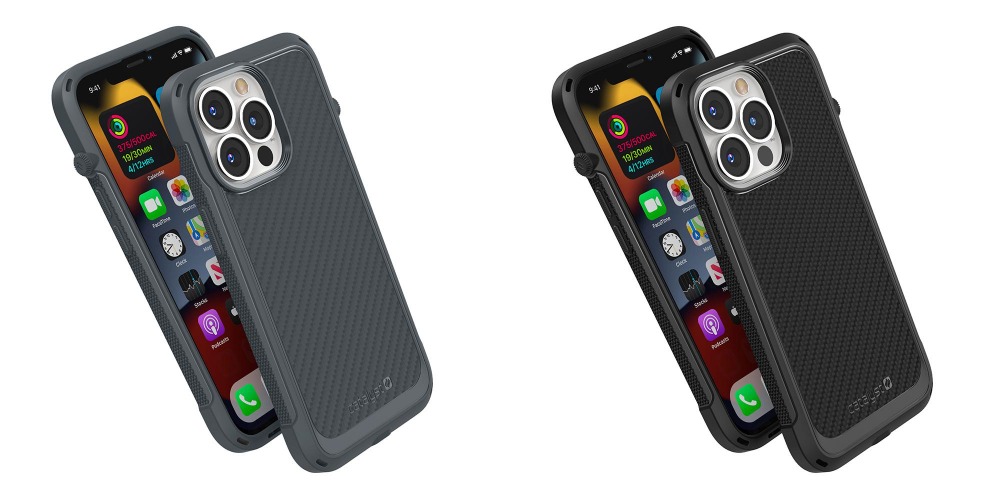 Inside the case, you'll find the MagSafe compatible magnets amidst a tasteful repeating triangle pattern that helps reduce weight over a solid inside surface.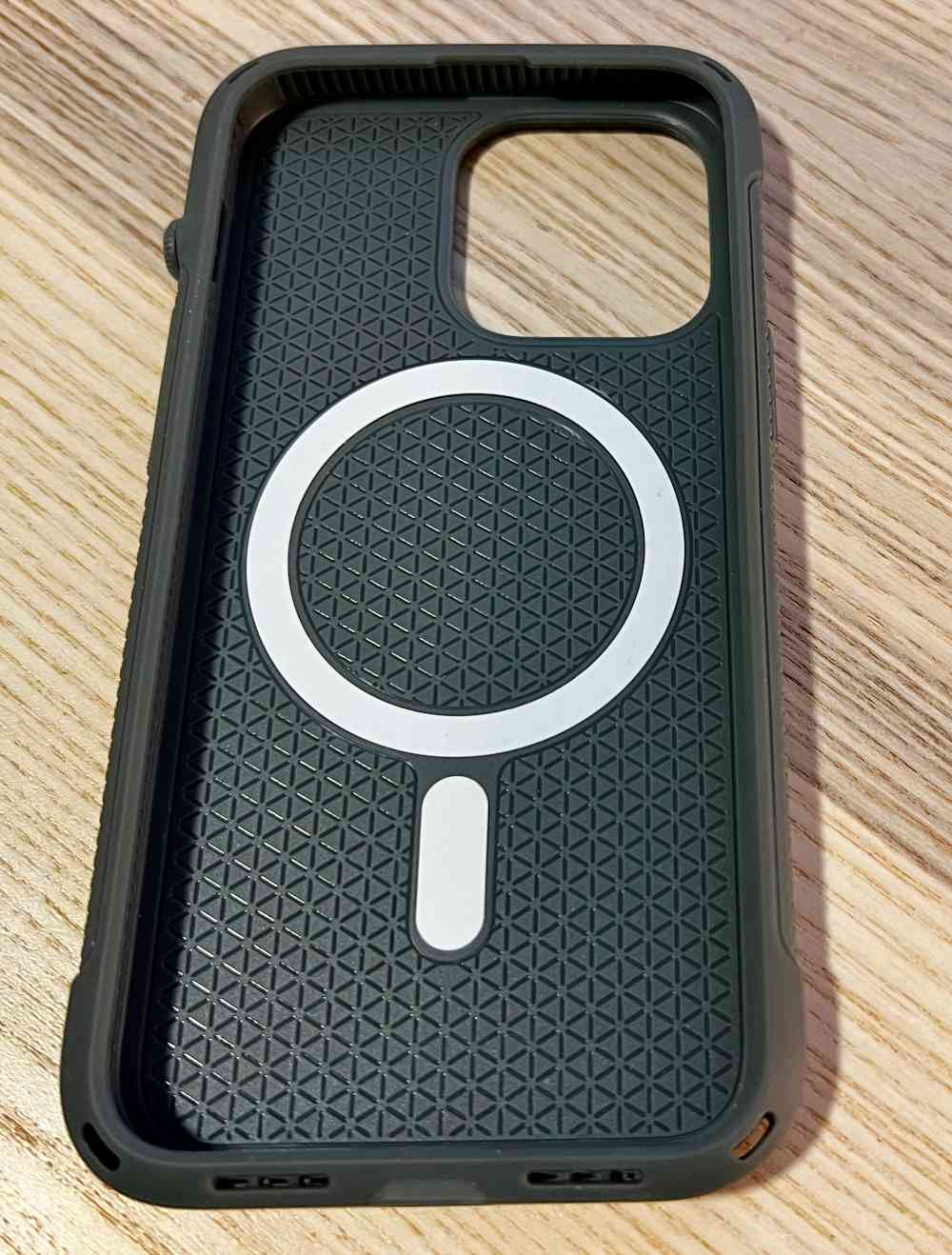 The sides of the Catalyst Vibe iPhone 13 Pro case have a fine knurled texture for a comfortable level of traction. The buttons, while almost flush, have a linear texture that's easy to find by feel. You'll notice below that in place of a cavity for accessing the mute switch, Catalyst has chosen to implement a rotary knob. Less than a 1/4 turn and you're instantly muted or unmuted.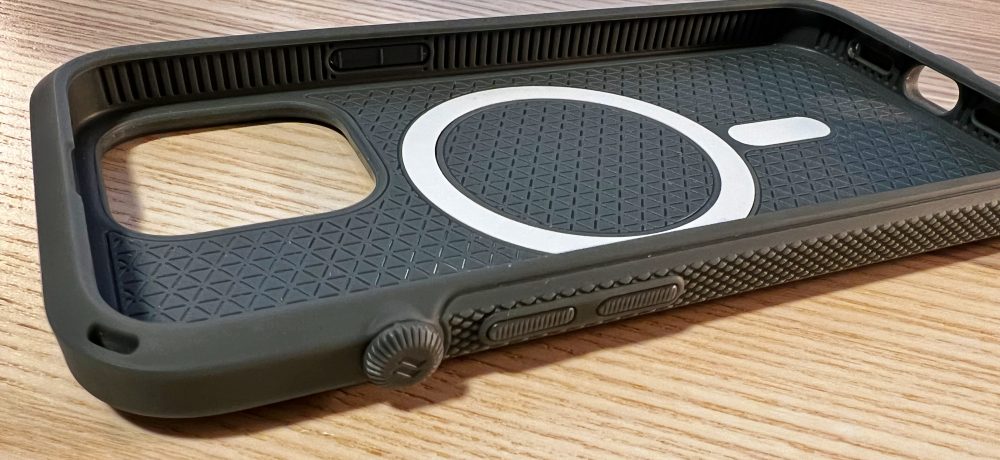 The back of the case has a carbon-fiber like appearance along with a raised bezel to protect the camera lenses.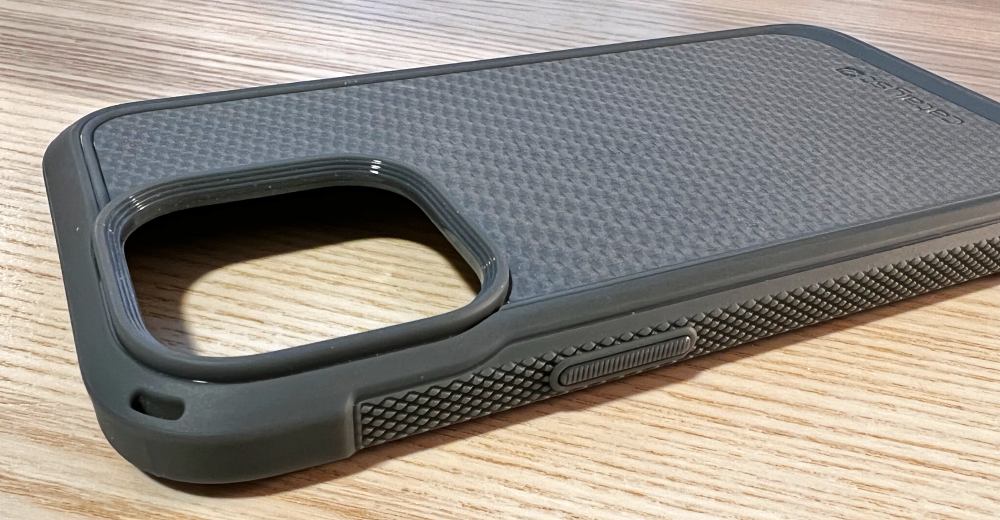 Additionally, the corners have a built-in air cavity that compresses during a drop to help absorb impact. They also double as lanyard attachment points for the included lanyard so you have four mount points to choose from.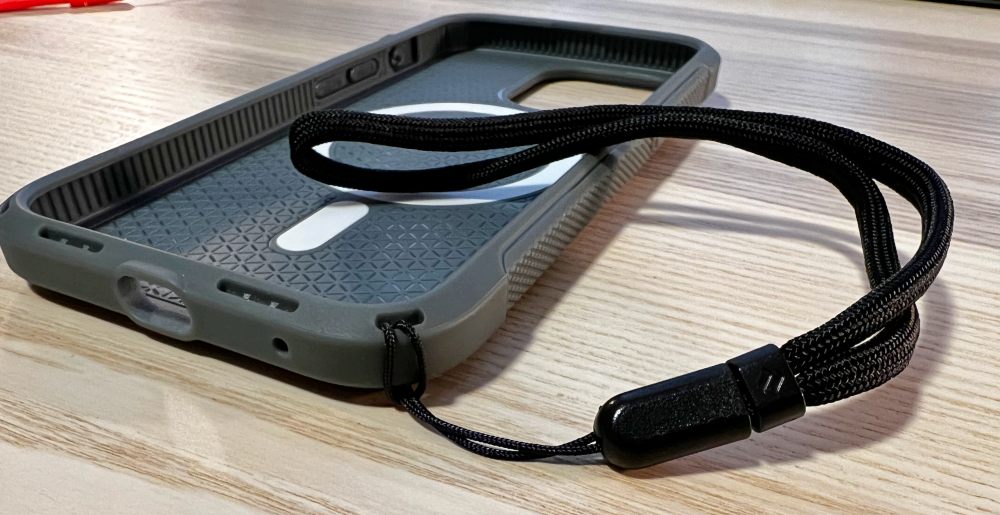 Setup
The entire Catalyst Vibe iPhone 13 Pro case is quite flexible so installing the case onto your phone is as simple as just pushing it on.
One fun thing about the Vibe is that all the buttons, the rotary knob, and lanyard can be replaced with color kits. Catalyst was kind enough to send along the Orange kit for me to check out. They retail for $14.99 and look like this.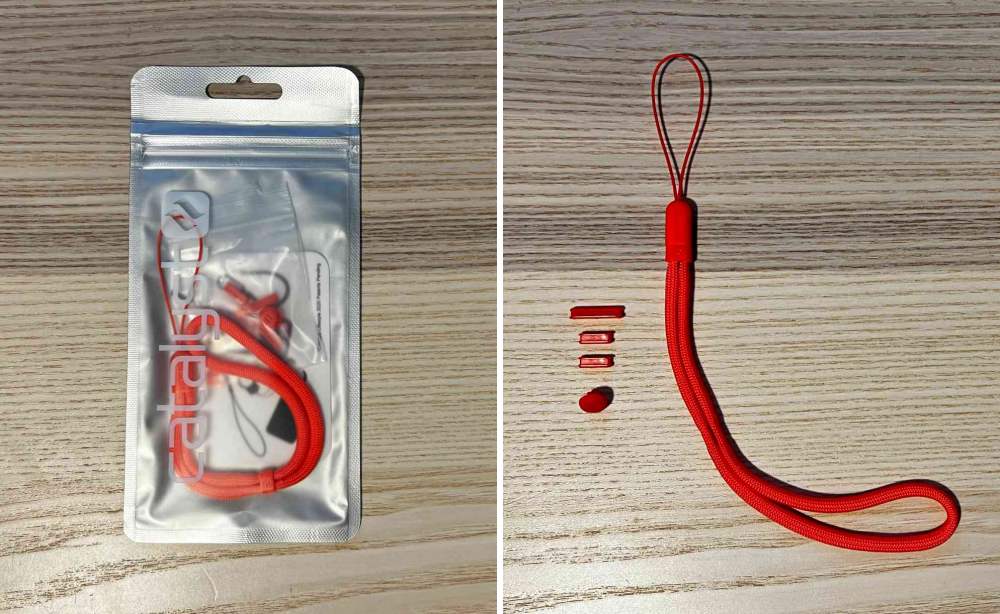 To replace any of the buttons, push from the outside of the case towards the inside until they pop loose, then press a new one into place. The rotary knob installs from the outside and is a bit trickier as there's a small rectangular clip on the inside that keeps it retained.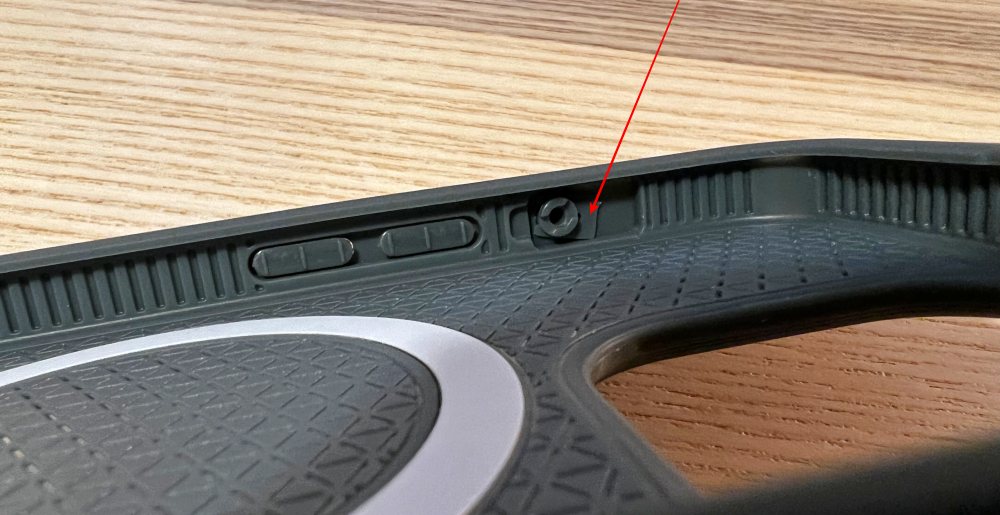 You'll want a pair of tweezers to simplify the process of extracting and replacing it. Here's a blurry pic of the clip.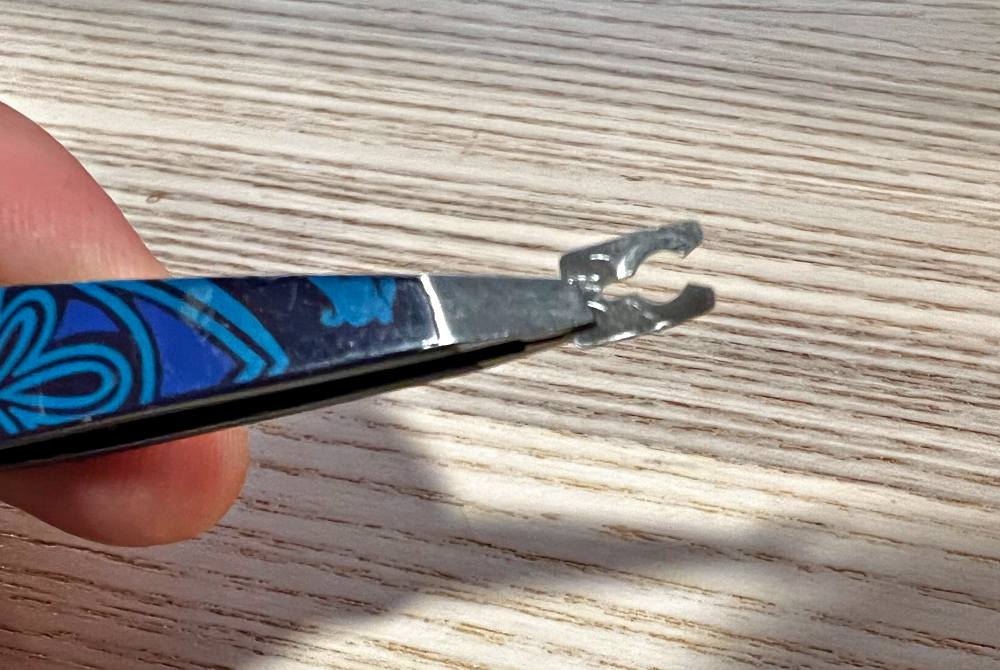 And here's what the Catalyst Vibe iPhone 13 Pro case looks like when the Orange kit is installed. Nice little pop of color.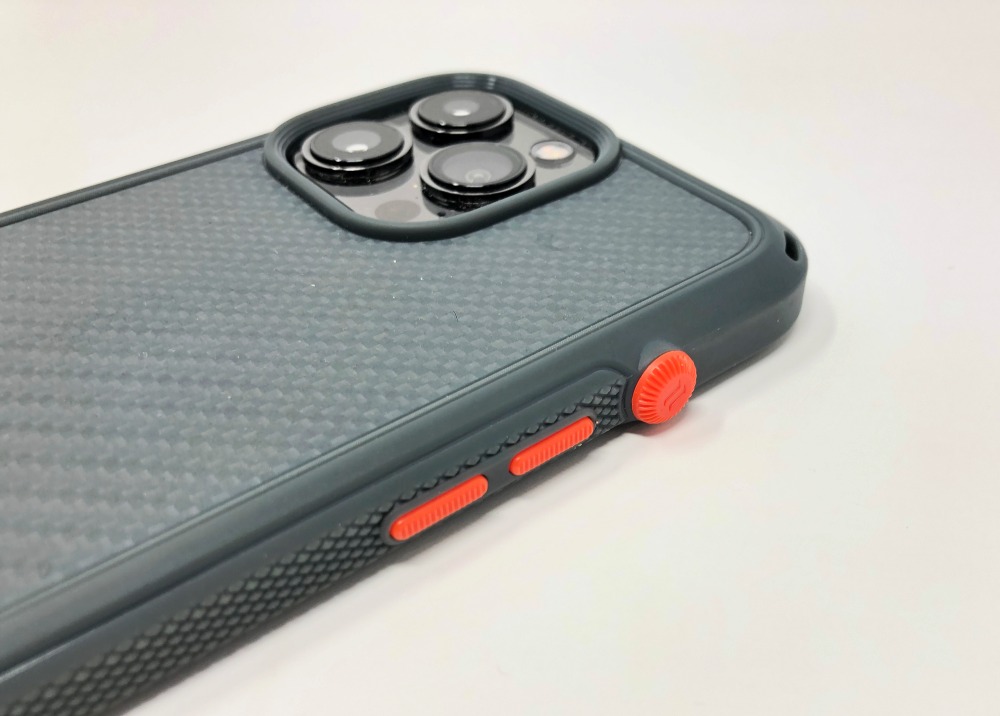 Performance
The first thing I noticed was how light the Catalyst Vibe is. Very noticeable over some other cases at just 39 grams.
Next was just how easily it popped onto my phone. Usually, easy-on means too-easy-off or some areas that don't fit too well. Definitely not with this case. The fit is perfect and still feels very slim. Additionally, the choice of textures on the case feels great in the hand and add a level of grip without being too aggressive. Still easy in-and-out of a pocket and never slippery.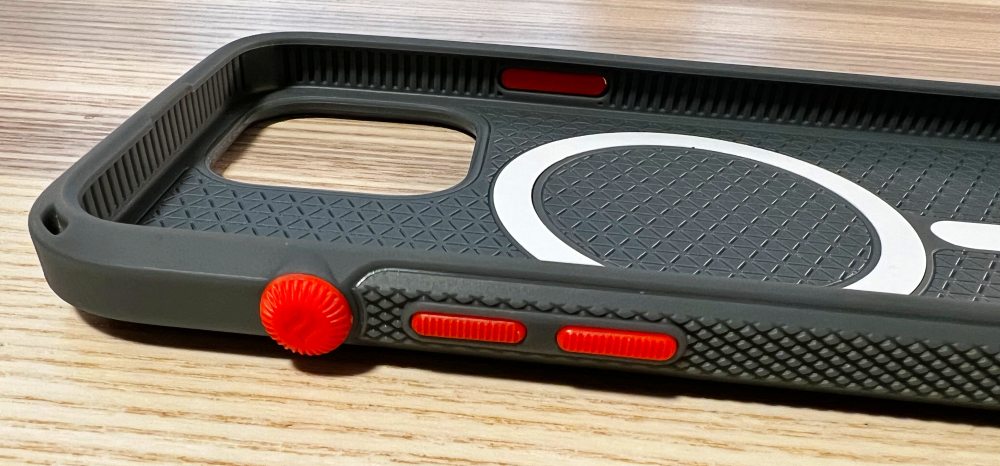 All the controls are separate parts pushed into the case. As a result, they move freely and give you great tactile feel. The mute switch in particular is a massive improvement as it is a rotary knob that's fast and easy to twist instead of having to reach into a cavity with a fingernail.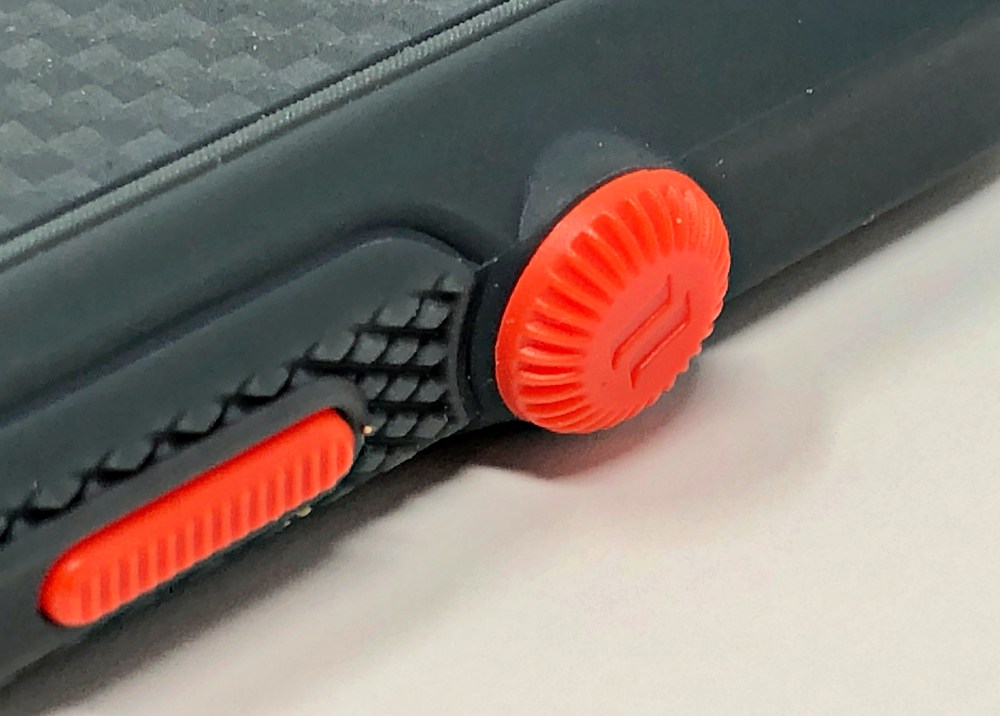 MIL-spec is a standard that can be pretty confusing. In shorthand, it's that a product can remain functional after being dropped 1M to a hard surface repeatedly. The challenge is that every manufacture seems to interpret the standard differently. In real world terms, the intent would be that the iPhone is the product and a MIL-spec case keeps the phone functioning. I'll leave it there.
In the case of the Vibe, the four compression corners do a really good job of absorbing impact. The screen is protected by a raised perimeter as is are the cameral lenses. The addition of a lanyard actually is your best best against dropping your phone, or even just retrieving it from your pocket cleanly.
One other key feature lies at the bottom edge of the case. Catalyst has redirected the audio of the speakers towards the front of the case in a feature they're calling 'Forward Audio'. You've likely experienced this by cupping your hand to the bottom of the phone and it works well here.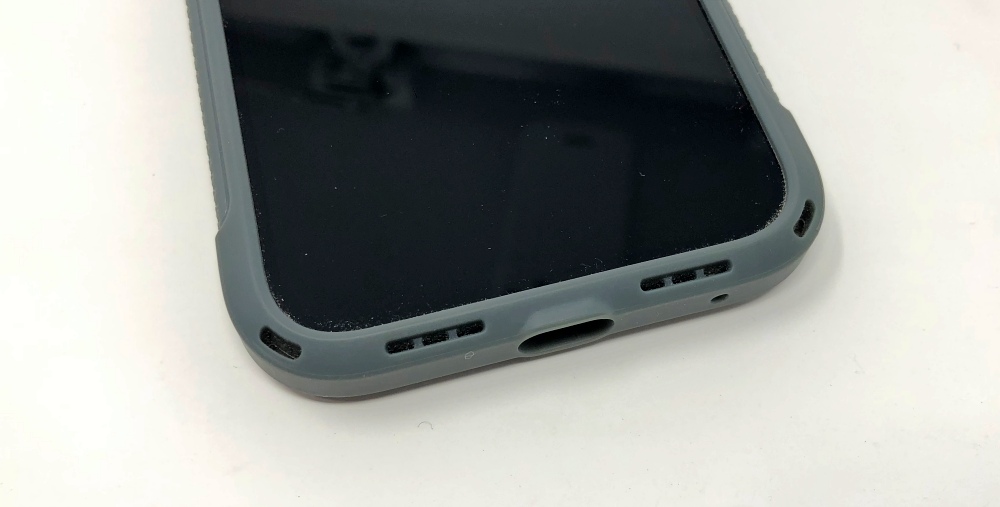 The MagSafe connection always felt pretty sturdy when using a compatible wallet or a MagSafe charger as you can see in this dangling photo.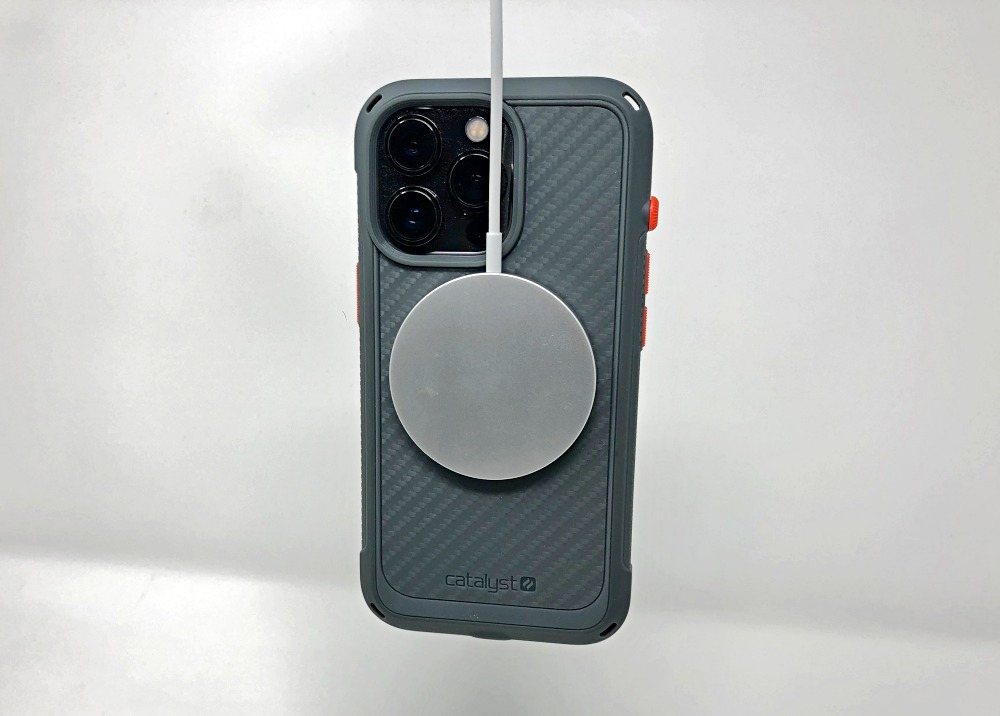 What I like
Look and feel of the case
Lightweight and very protective
Color pop options for the controls
Forward audio feels more natural
What I'd change
Final thoughts
This was my first experience with Catalyst iPhone cases and have come away quite impressed. I can always tell that a case is a good fit for me when I haven't pulled it back off within a day or two to try a different one. It's light, feels good and I know my phone is well protected.
Price: $49.99
Where to buy: Amazon
Source: The sample of this product was provided by Catalyst