We use affiliate links. If you buy something through the links on this page, we may earn a commission at no cost to you. Learn more.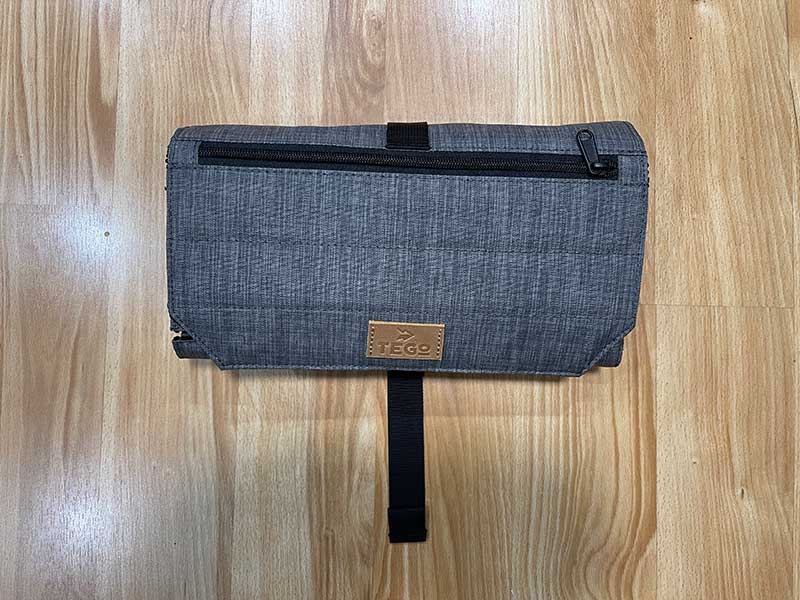 CROWDFUNDING REVIEW – When I travel, I pack my gear into several individual pouches and bags, and during the whole trip, I'm trying to remember which pouch holds which gadget or cable. Today I want to show you the Tego Roll-And-Go Ultimate Travel Bag which is currently seeking funding on Kickstarter and it might be the perfect solution to travel gear storage my problem. Let's find out.
What is it?
The Tego Roll-And-Go Ultimate Travel Bag is a roll-up gear or dopp kit that features a variety of pockets that are see-through for easy organization and retrieval of your gear when you're traveling.
What's in the box?
Tego Roll-And-Go Ultimate Travel Bag
Design and features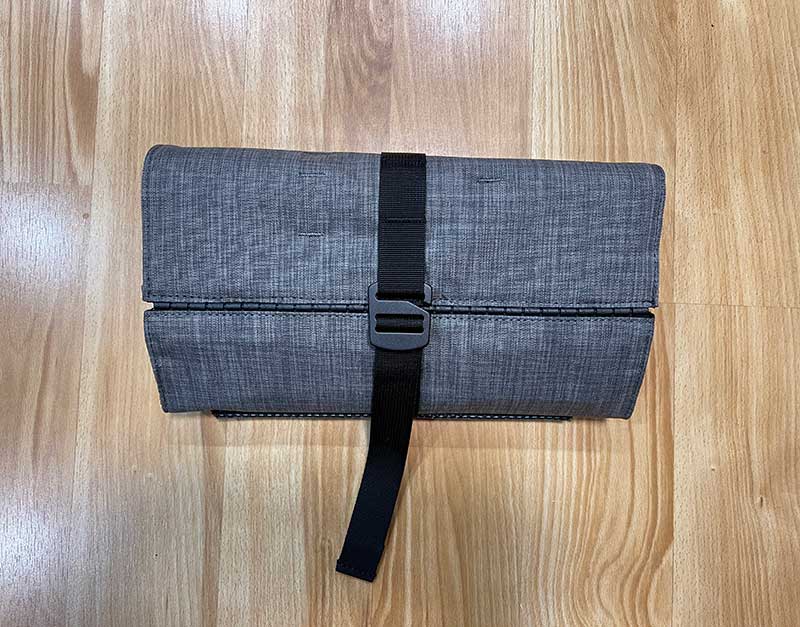 The Tego Roll-And-Go Ultimate Travel Bag features a construction of a machine-washable grey canvas material with a black webbing strap that secures the roll.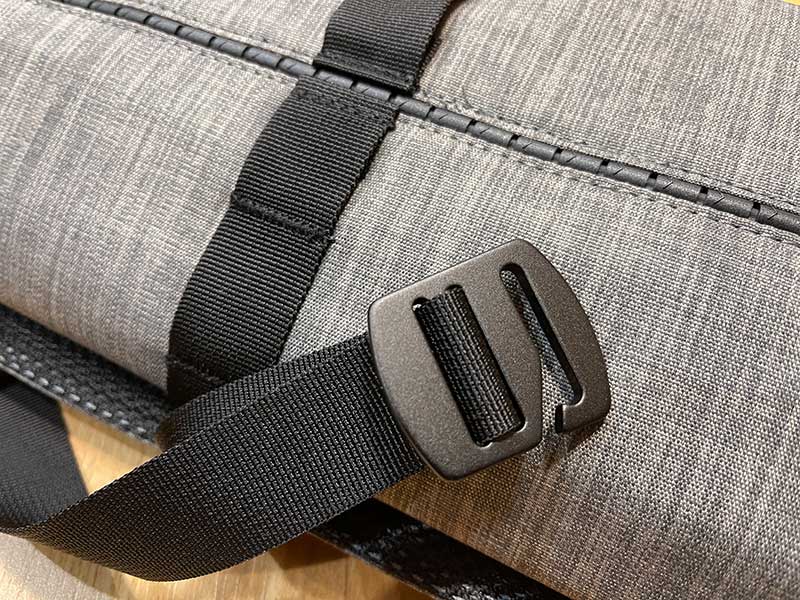 The strap is secured with a metal hook on the end that slides into one of several slots depending on how much gear is in the pouch.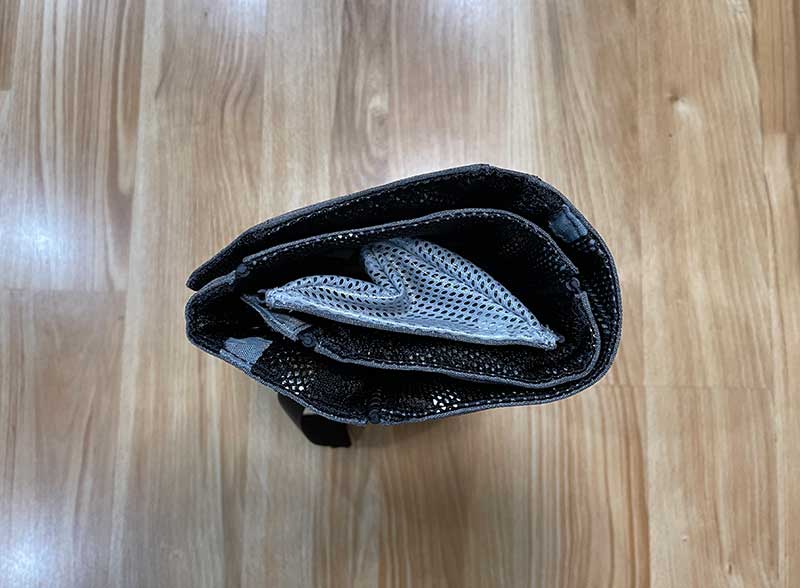 Here's a side view of the Tego pouch in its rolled-up form.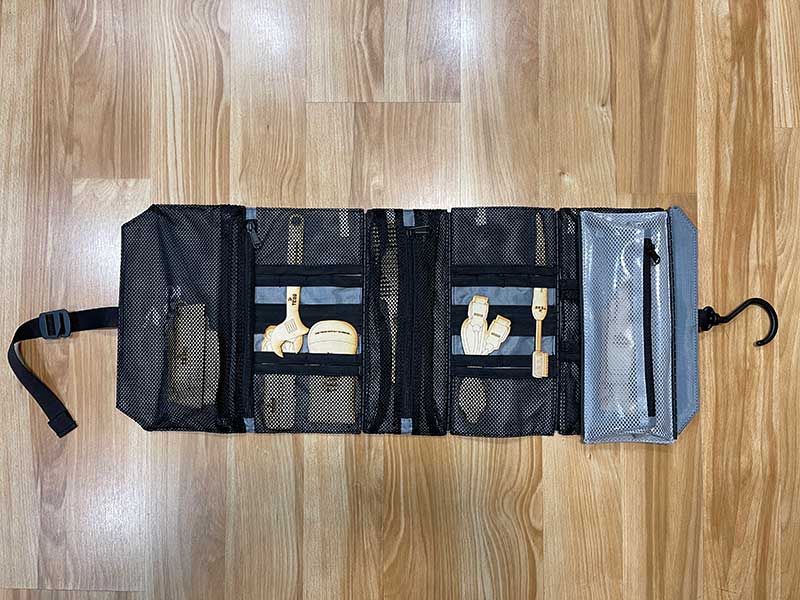 And here's the Tego pouch unrolled. The pouch features zippered and open pocket compartments all of which are constructed of mesh material so that you can see the contents of each pocket.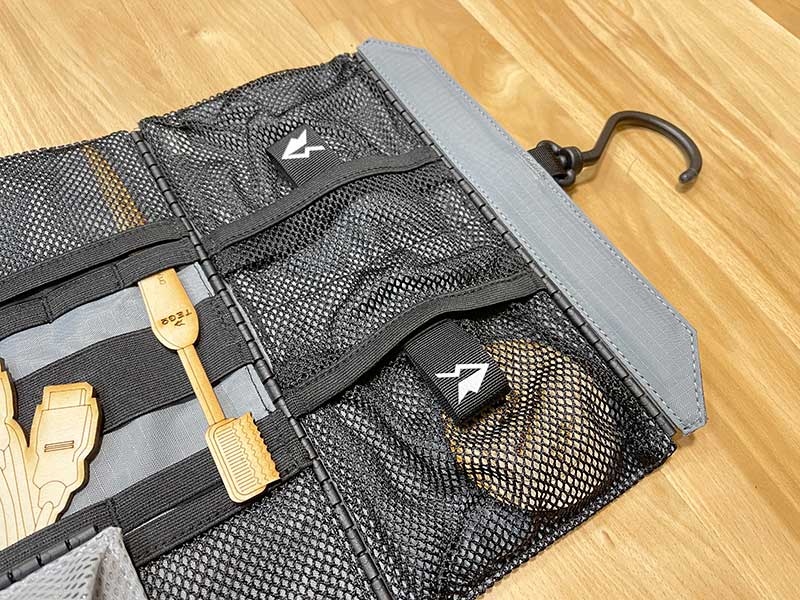 The top edge of the Tego Roll-And-Go Ultimate Travel Bag has a hook that you can use to hang the entire pouch on the back of a door or a closet rod in your hotel room.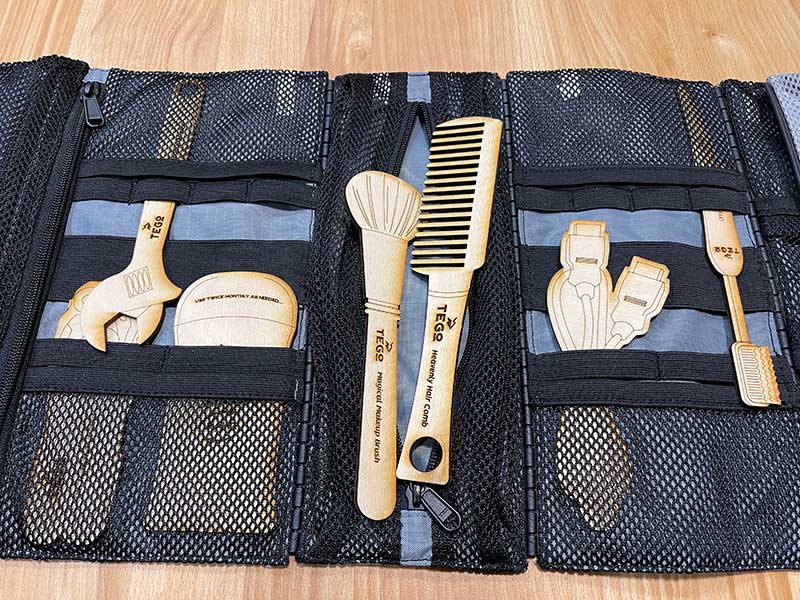 The sample of the Tego that was sent to me came with wooden cutouts for examples of items that you might store in this pouch during a trip. From toiletries to tech gear, the Tego can be used to hold whatever you need it to hold.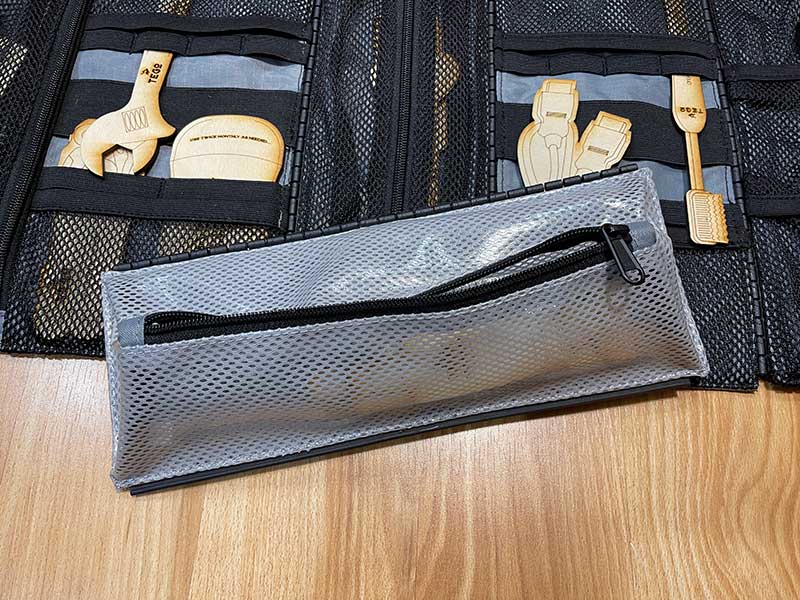 There's also a removable zippered pouch that's designed for holding wet items.
But wait, there's more!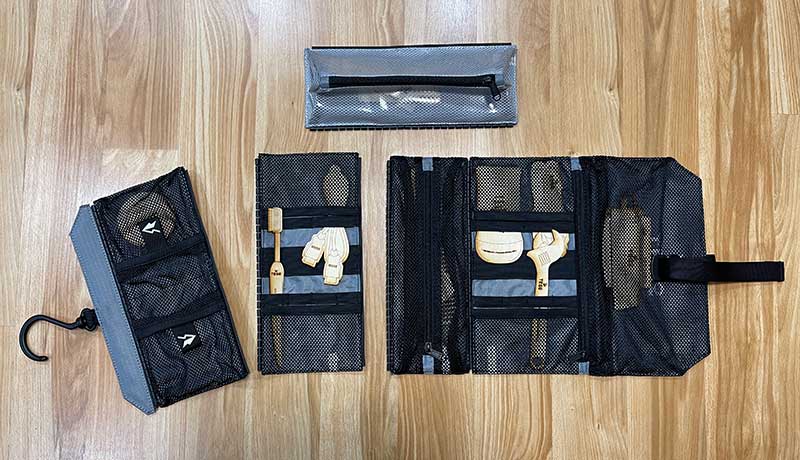 As a roll-up gear pouch, the Tego Adventure Kit is really nice. But it has a very cool super power that elevates it to new heights in gear pouch status. Each section can be removed or rearranged!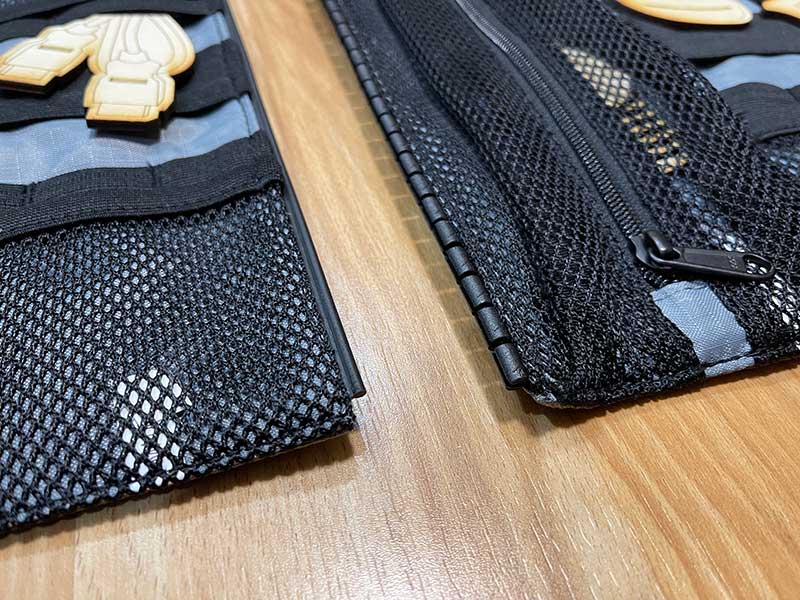 That's right, you can remove sections, and rearrange them to better suit the type of gear or toiletries that you want to carry in the bag.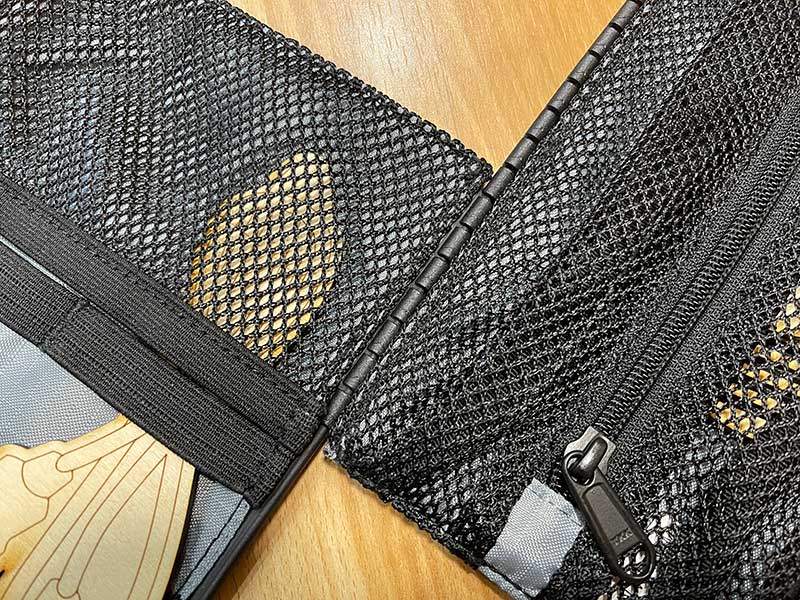 The crazy thing is that I didn't even realize this feature existed until I was almost ready to post this review and went back to read the letter that came with my sample. One of the features mentioned the sections could slide together and I was like "what?"… Upon closer inspection, I noticed the rail and slot edges that blend in seamlessly with the bag so you don't even notice them. Genius!
What I like
Customizable sections that you can rearrange
Hanger hook
Storage galore
What I'd change
I can't think of anything
Final thoughts
The Tego Roll-And-Go Ultimate Travel Bag is the ultimate travel bag when it comes to carrying your toiletries and/or tech gear. It offers lots of storage and is ultra-customizable. It makes me want to go on a trip just so I can use it! Unfortunately, I don't have anything planned until October so you'll have to wait until then before I do a review update!
Where can I find more info?
The Tego campaign ends on 9/9/21 and they are working towards their funding goal of $10,000. You can pre-order a Tego starting at $69. After the Tego campaign ends, rewards are estimated to start shipping in March 2022. Visit their Kickstarter page for all the details.
Source: The sample for this review was provided by Tego.