We use affiliate links. If you buy something through the links on this page, we may earn a commission at no cost to you. Learn more.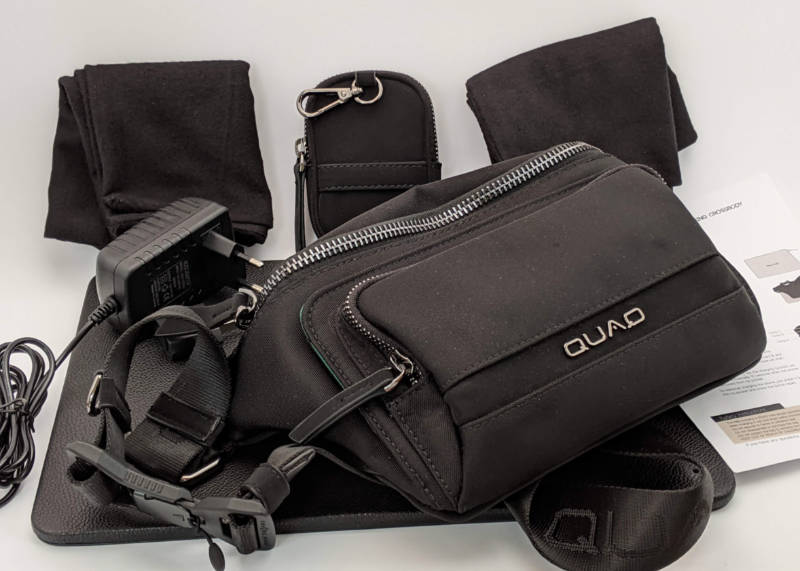 CROWDFUNDING NEWS – The Quaq Crossbody Bag is a new crowdfunding campaign on Kickstarter.  This well-made 'sling bag' wirelessly charges your phone and carries a lot of your EDC. 
The Quaq Crossbody Bag is a 'sling bag' that wirelessly charges a cellphone in a special pocket containing a non-removable 10,000 mAh inductive charging battery. The power pack in the Quaq bag charges by laying the bag in the center of the included wireless charging pad.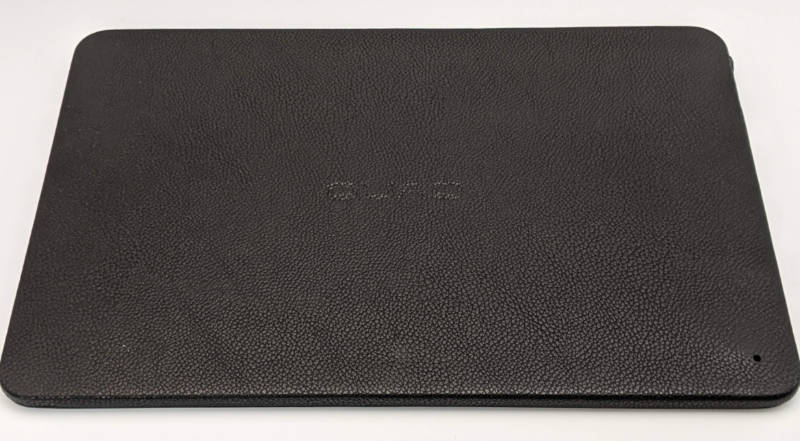 The materials used in the bag's construction appear to be of high quality and look as if they'd give years of service.  The strap buckle is magnetic and has a secure mechanical grip, but has a quick release pull. The zippers are metal and made by YKK.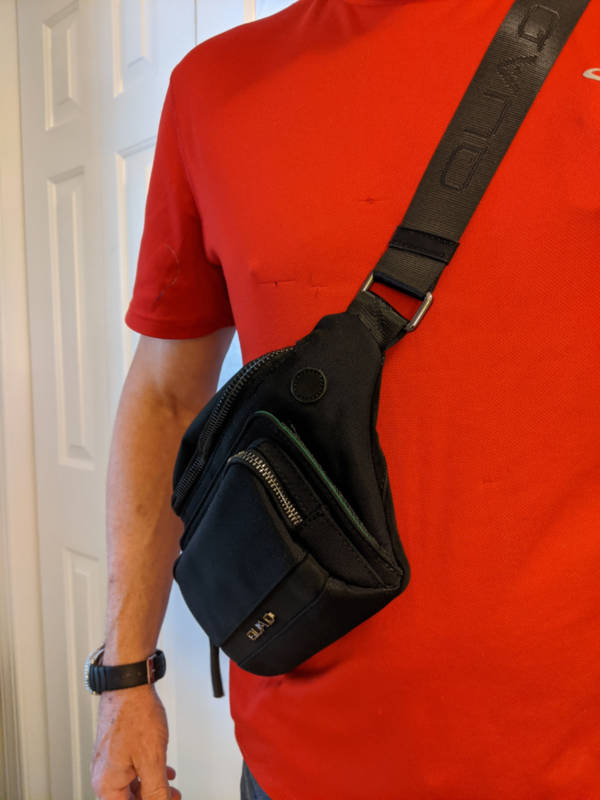 The prototype sent to me weighs 1lb 8.6oz, has 4 compartments and the strap length is sufficient for any carry method you'd find comfortable.  Even the old school 'Garden of Eden position', right up front, or the 'body armor position' held tight to center chest.  I found the bag most comfortable with the strap fully extended wearing the bag crossbody, or around the waist with the bag on the hip.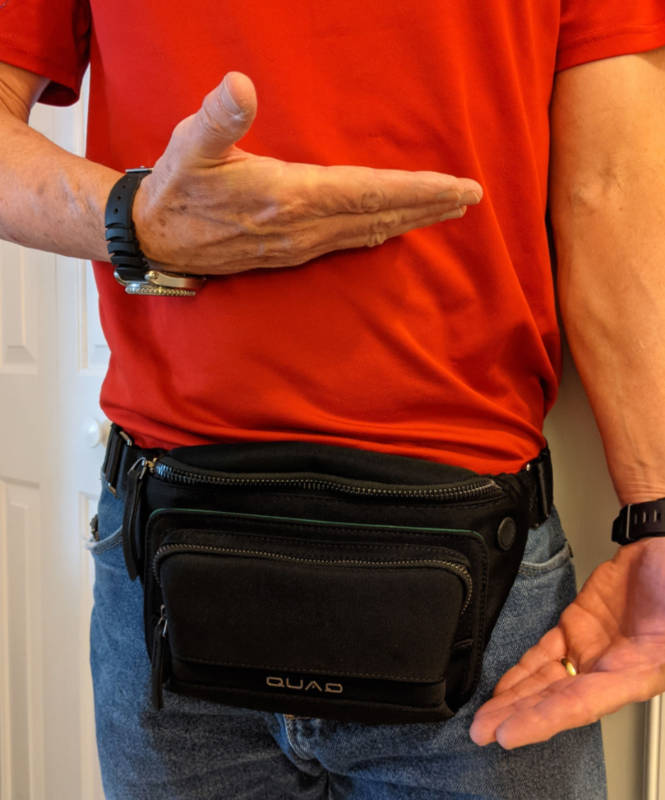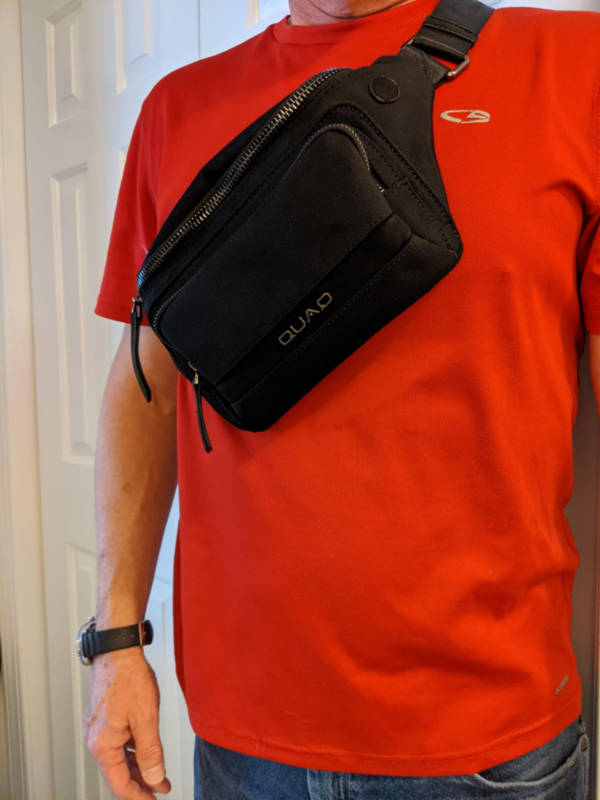 Never miss one of our posts again. Sent MON, WED, and FRI with the latest gadget reviews and news!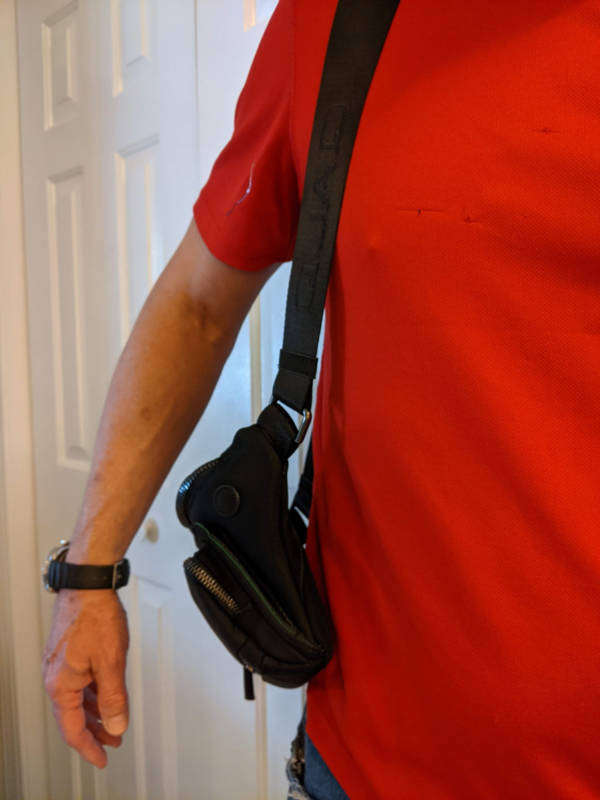 The over-the-shoulder method is the only one I don't think will work well for long-term carry. The bag's angles are made for it to wrap around the body.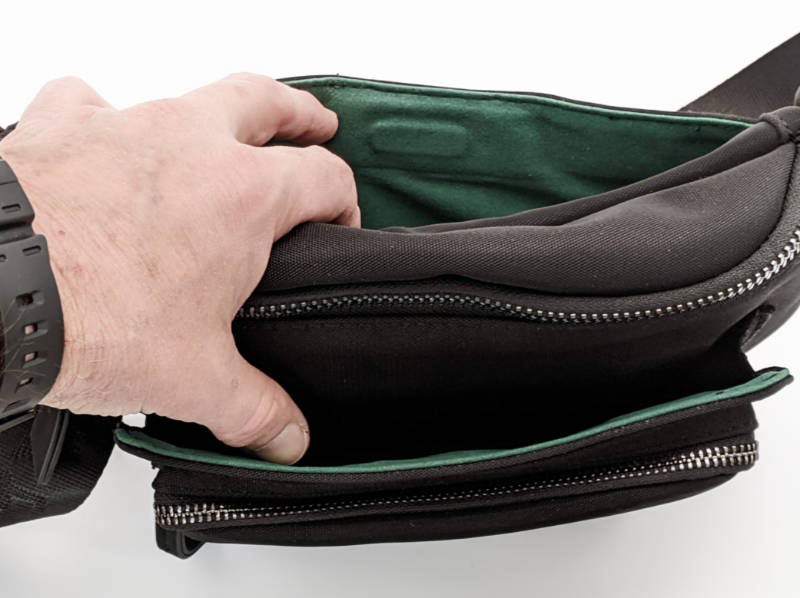 The company plans to have a wide charging coil on the built-in battery so phone movement in the charging pocket will not affect the charging connection. The pocket at my thumb is the phone charging pocket. It and the other green pocket have magnetic closures.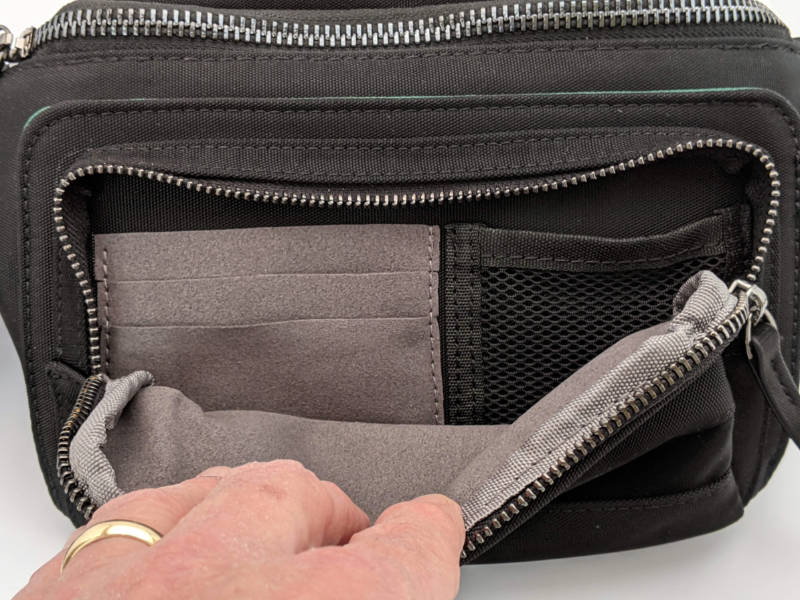 Maybe the company will consider a version with wired charging later, then a broader range of phones or other small devices could be charged while carried or stationary.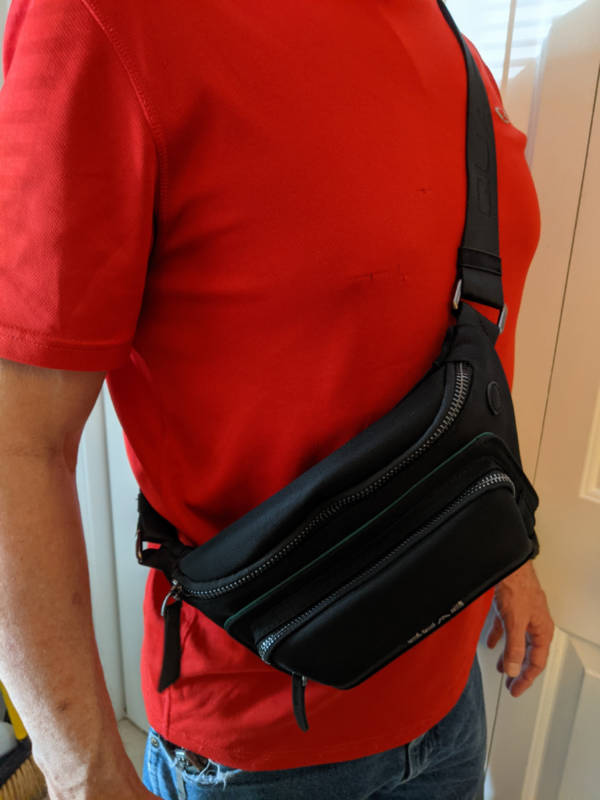 Keep an eye on Quaq or make a move now on the Kickstarter campaign.  If it looks and sounds like a Quaq, now you know!
Where can I find more info?
https://www.kickstarter.com/projects/saikhia/quaq-crossbody-bag-stay-connected-wherever-you-go
The Quaq campaign ends on 4/22/21 and they have already passed their funding goal of $17,734. You can pre-order a Quaq starting at $201. After the Quaq campaign ends, rewards are estimated to start shipping in September 2021. Visit their Kickstarter page for all the details. You can also visit their company webpage at quaq.store.