The Gadgeteer is supported by readers like you! If you buy something through links on our site, we may earn an affiliate commission at no cost to you. Thank you! Learn more.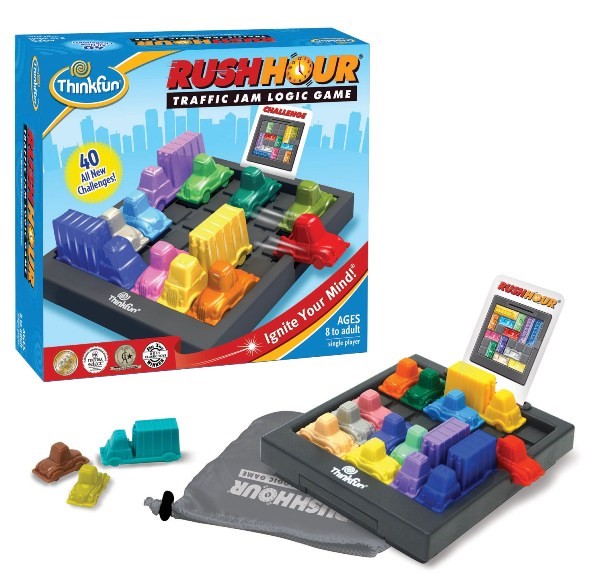 NEWS – Need a clever logic game for your kids? You might want to try the Rush Hour Traffic Jam Logic Game from Thinkfun (for ages 8 and over). The game comes with different colored cars and trucks and 40 cards that range from beginner to expert. You simply set up the cars and trucks on the grid as shown on the card. The pieces can only move back and forth and the goal is to get the red car out of the traffic jam. You can get the Rush Hour Traffic Jam Logic Game at Amazon for $21.
Years ago, we received a Railroad Rush Hour game for our kids. We didn't realize how addictive the game is for adults! It really is a LOT of fun. You may find that the kids have to wrestle the game from you!