We use affiliate links. If you buy something through the links on this page, we may earn a commission at no cost to you. Learn more.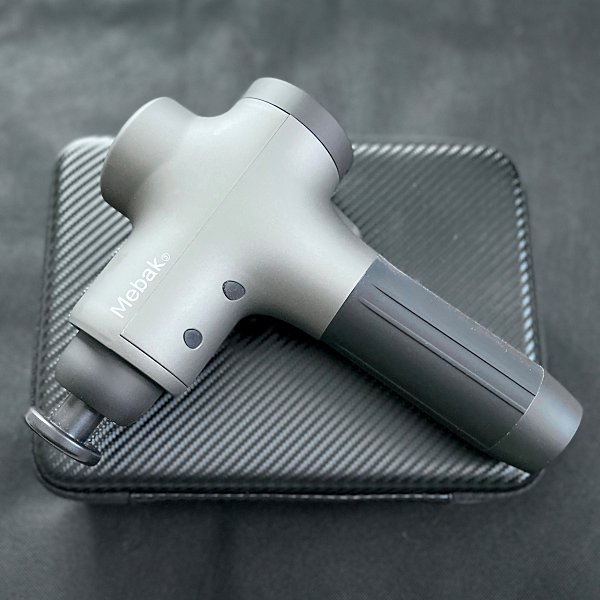 REVIEW – Massage guns are not just for professional athletes anymore. More and more people are using them as part of their recovery routine. I am a 53 male and workout at the gym 4 to 5 days a week. And to my dismay, my body just does not recover like it used to. I have been skeptical about whether a massage gun would really work for me. But, I needed to try and do something to help with my aches and pains. I was recently allowed to review the Mebak 3 massage gun. Let's see if it helped with my muscle soreness.
What is it?
The Mebak 3 is a portable wireless percussion massage gun that helps to relieve muscle soreness and stiffness. What is percussion massage? Percussion Massage is a breakthrough treatment for soft tissue pain and soreness through the use of a tool that provides rapid, short-duration pulses deep into the soft tissues of the body.
What's in the box?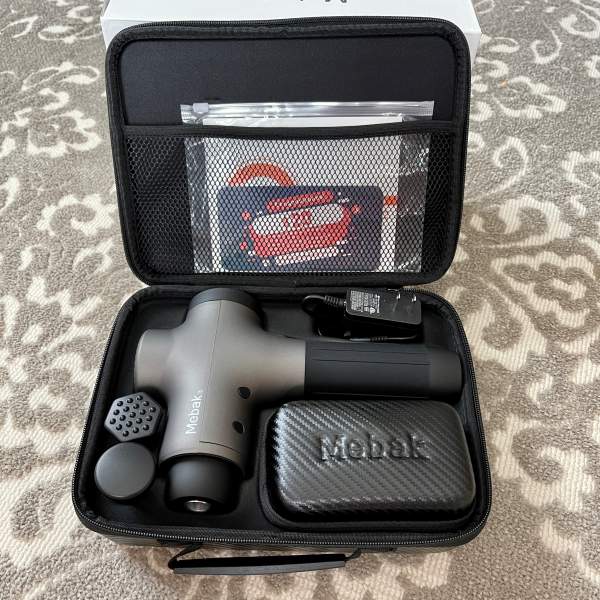 Massage gun
7 different massage heads
Charging adaptor
Travel case
Small travel case for massage heads
User manual
Design and features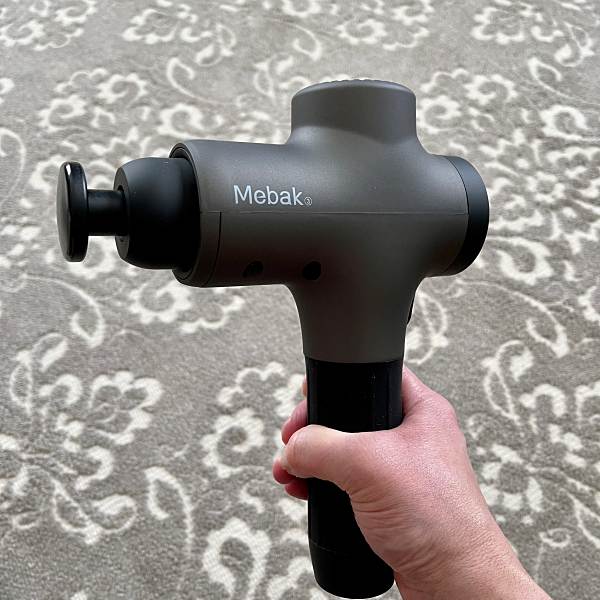 The Mebak 3 comes packaged in a high quality carrying case. The case is large enough for the massager and all its accessories. There is also a smaller case inside just for the massage heads.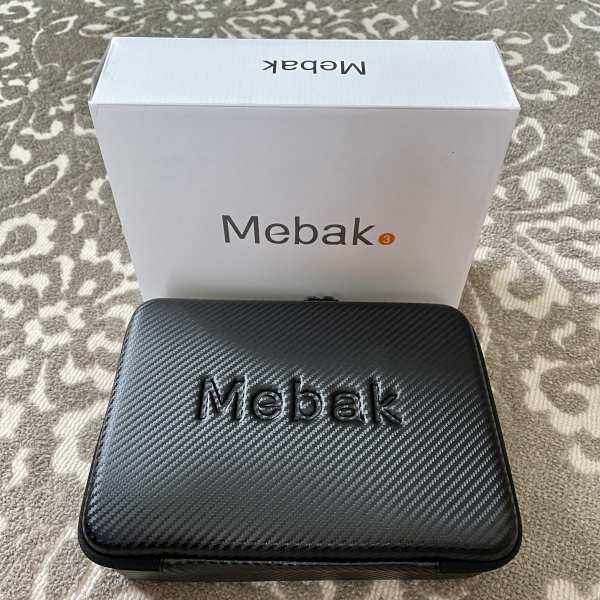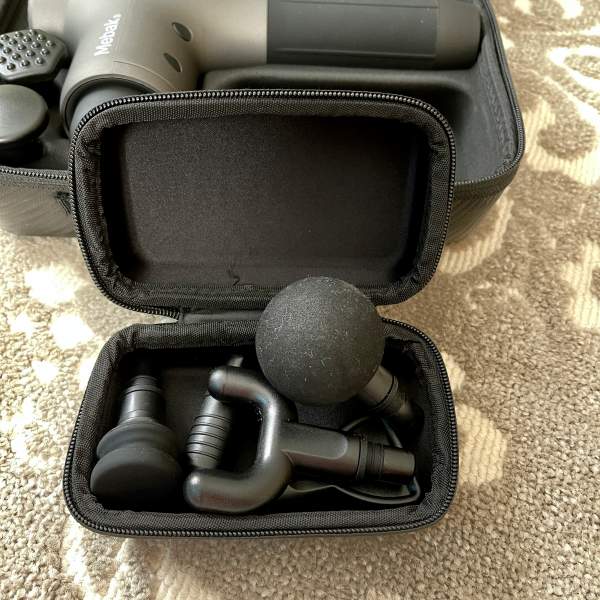 The massager has a long handle with a rubberized grip. The main power switch and charging port are located on the bottom of the handle.
Never miss one of our posts again. Sent MON, WED, and FRI with the latest gadget reviews and news!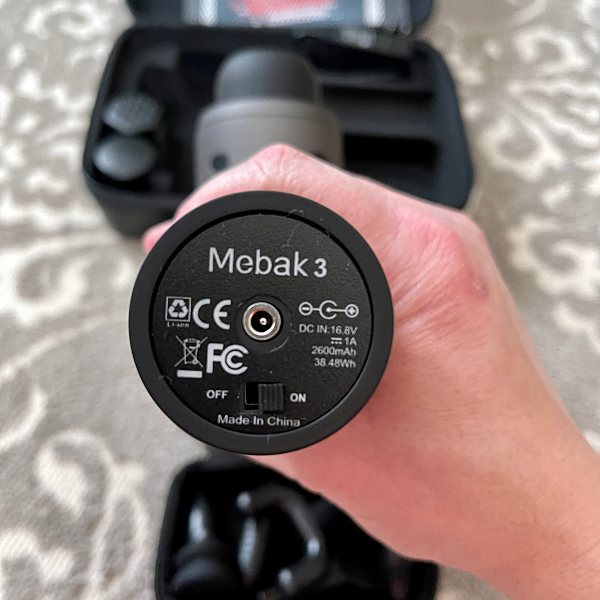 The touch-sensitive control panel is located on the back of the device. There are LED indicators for battery level, speed, and pressure feedback.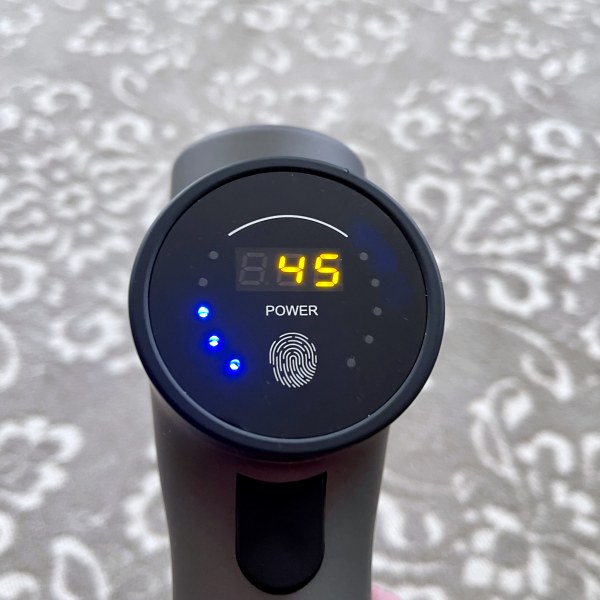 The brushless high-torque motor has five different speed levels ranging from 640 to 32,00 rpm.
The massage gun comes with 7 different massage head attachments. The head attachments come in varying sizes and shapes to suit different needs and target specific muscles.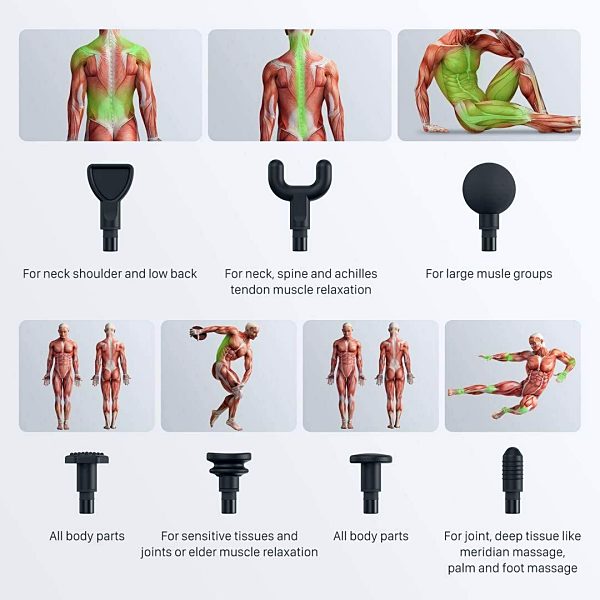 The battery is charged using the included AC adaptor. The adaptor's LED indicator light is red when charging and green when fully charged. The battery is removable and can be charged either attached to the gun or by itself.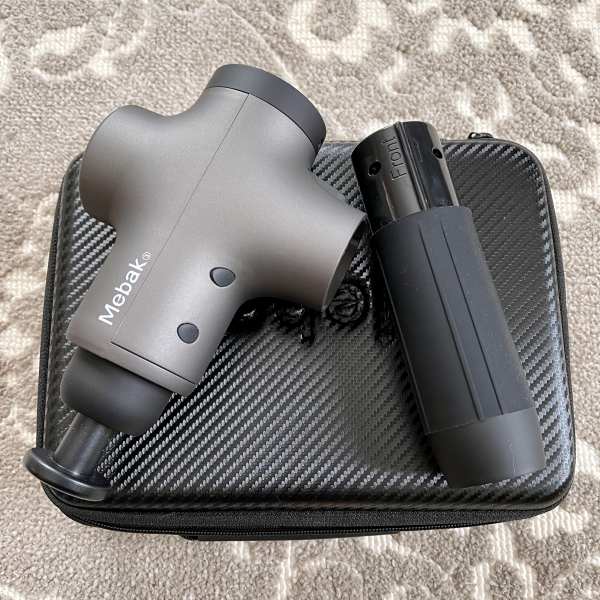 Performance and benefits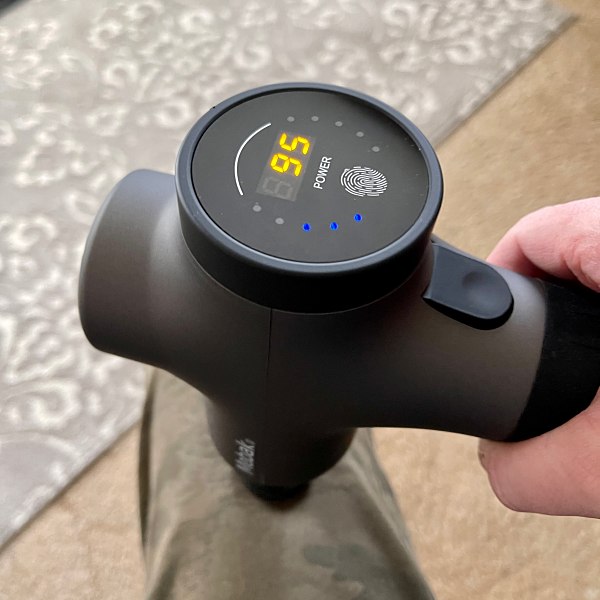 I suffer from poor circulation in my legs and mild Plantar Faciatous. So using the massage gun for the first time, I decided to focus on my legs and feet. I chose the flat-head attachment and went to work. I started at the lowest speed and went from there. I spent about 20 minutes total experimenting with different speeds and amounts of pressure. Afterward, my legs and the bottoms of my feet felt great. The short video below shows how the gun works and how it affects the muscle in slow motion.
There are a lot of ways the massage gun can be utilized. You can use it for post-workout recovery or just for gentle massage. The best way to find out how it will work for you is to experiment. And if you need some tips on how to get started, Mebak has some instructionals here.
In short, using the Mebak 3 has become part of my recovery routine. Whether to soothe my sore muscles or just for a gentle massage to help promote good blood flow. I also use it for a few minutes before bed to lightly massage problem areas in my neck and lower back.
The benefits of using the massage gun for me are threefold. 1) Relieving muscle soreness post-workout. 2) Muscle recovery between workouts. 3) Better sleep and less muscle soreness and stiffness upon waking up. I can honestly say that since I started incorporating the Mebak 3 into my routine, my body has felt better, especially on my workout days.
Other observations I had while using the Mebak 3. It is pretty lightweight (2.1lbs.) and feels well balanced in your hand. It does not make a lot of noise. Battery life is more than adequate from 2-3 hours massage use on a single charge (depending on the massage intensity you use). The touch control panel makes it very easy to toggle between speeds and turn the device off. Switching heads is quick and easy.
What I like
Lightweight
Quiet operation
7 different massage heads
Good battery life
5 different speeds
Quality travel case
What I'd change
Final thoughts
In closing, I really like the benefits I get from using the Mebak 3 massage gun. It really has made a difference for me. I can't say that it will work for everyone as all bodies are different. But if your thinking about trying a massage gun, the Mebak 3 is worthy of your consideration.
Price: $129.99  $25 off if you clip coupon
Where to buy: Amazon
Source: The sample for this review was provided by Mebak.