We use affiliate links. If you buy something through the links on this page, we may earn a commission at no cost to you. Learn more.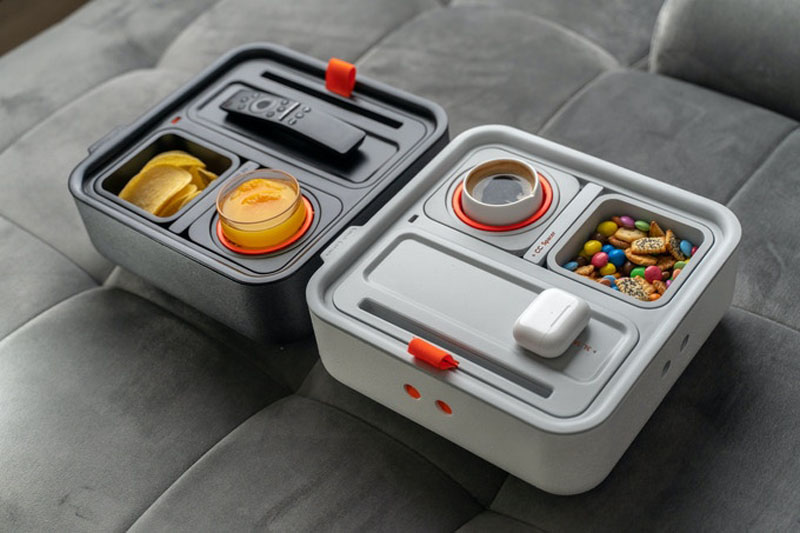 CROWDFUNDING NEWS – Do you spend a lot of time on the bed or the couch?  With more people working from home, couches have suddenly become workspaces.  If you've ever tried to work on the couch, you know that as workspaces go, they certainly aren't the pinnacle of efficient design.
Ebite Inc. has created a Kickstarter campaign for Couch Console, an organizer for couches, or other soft locations, that can keep your essentials in-place and upright.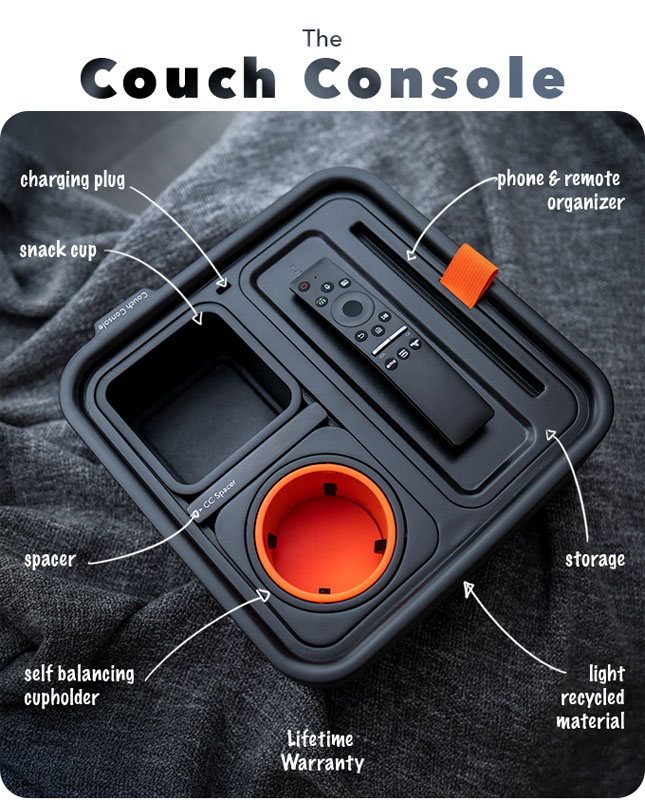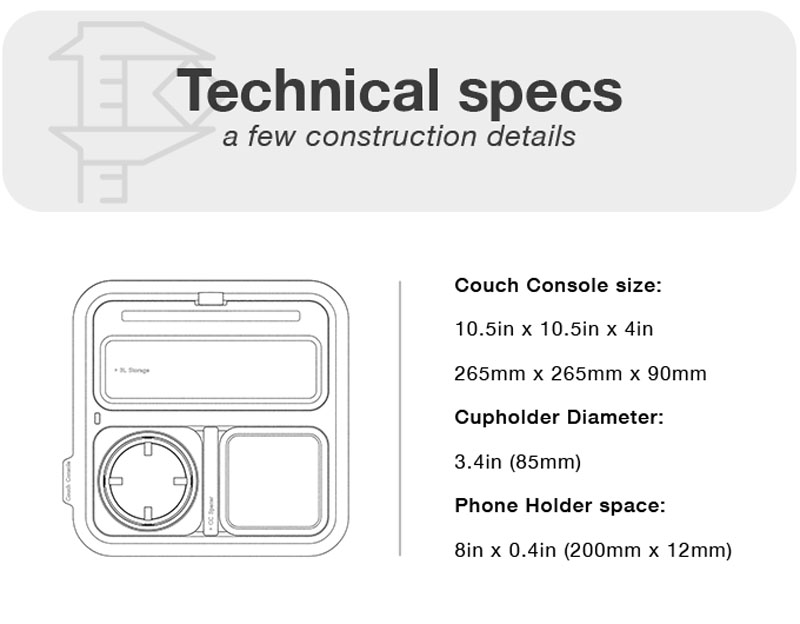 At 10.5″ square, it doesn't take up a lot of space, but it gives you designated spaces to hold your drink, snacks, remotes, phone, and other work or entertainment essentials.  The lightweight construction is made from recycled plastic.
The drink holder is even self-leveling, when you push the cushion down to get up, you don't dump your energy drink all over the couch.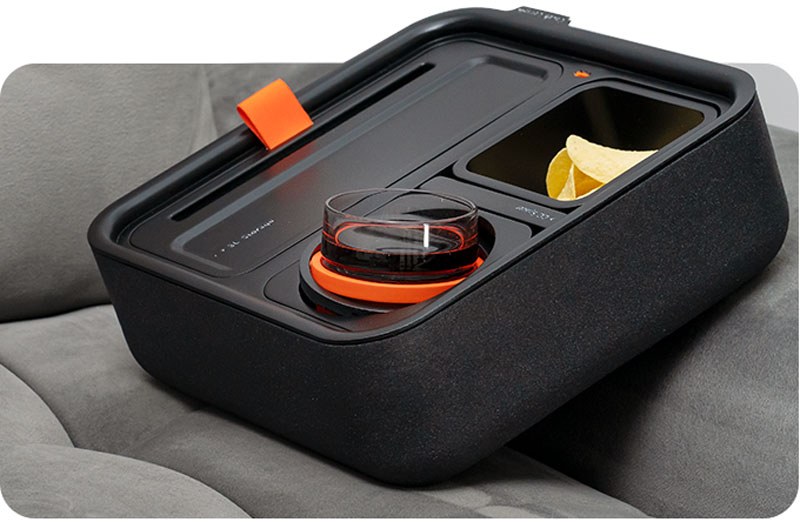 If you're more of a mug person than a cup person, they will also include a free mug adapter.

They thoughtfully included a USB-C port on top and in the storage container, so you can plop your battery pack in the console and charge your phone right on top.
Here's a more detailed look at the console:
You can also customize your console with additional cup holders, snack cups, and spacers.
The Kickstarter campaign runs through Saturday, February 6, 2021, at 2:03 PM EST.  They have absolutely destroyed their $15,000 funding goal with nearly $1.95M pledged as of this writing.  For more information, visit their campaign on Kickstarter.